27th Annual Centre Furnace Mansion Plant Celebration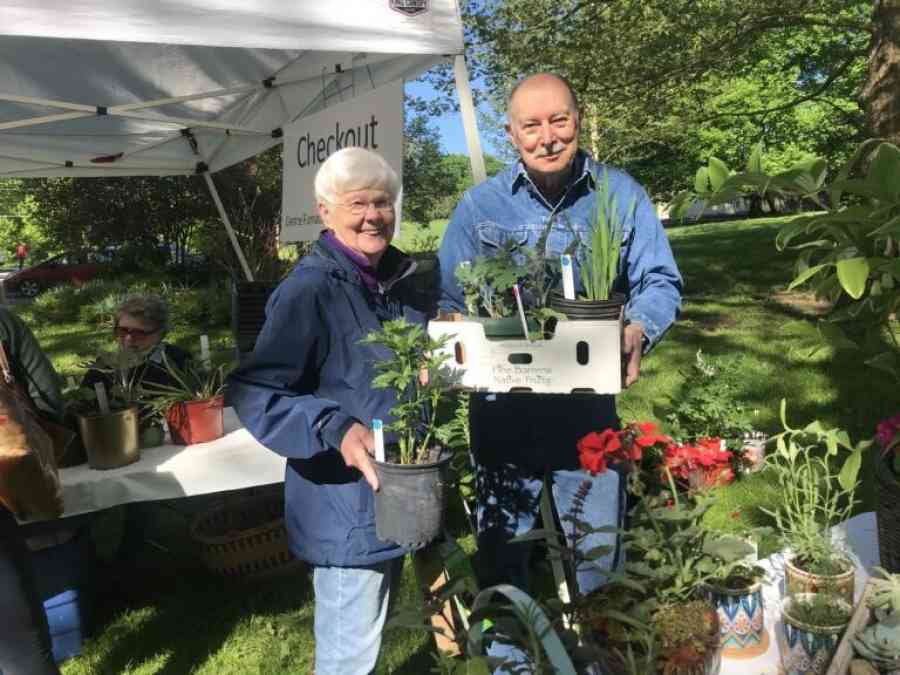 The Centre County Historical Society is pleased to invite the public to its 27th Annual Plant Celebration sale on Saturday, Saturday, May 14, from 9:00 a.m. till 2:00 p.m. at Centre Furnace Mansion, 1001 E. College Ave., State College.

Those attending are encouraged to bring their plant and garden questions as well as any plant samples for identification by Penn State Cooperative Extension Master Gardeners of Centre County! Master
Gardeners will be on hand from 9:00 a.m. – 2:00 p.m. throughout the Plant Celebration.
The Plant Celebration features native and non-native plants from local and regional growers, and from the Centre Furnace Mansion Gardens. Locally grown herbs, annuals, perennials, trees, and shrubs will be available for sale.
SATURDAY, MAY 14, 9:00 a.m.—2:00 p.m. RAIN OR SHINE!

· Plant Sale: Plants and garden-related items for sale prepared by Centre Furnace Gardeners and regional vendors will be on display. Information about vendors can be found at: https://centrehistory.org/events/plant-celebration
· Open House: Centre Furnace Mansion, gardens and grounds open for visitors to explore. Docents will be available for informal tours of the Mansion .
· Art Exhibition: Garden theme artwork by artist Brenda Horner will be exhibited and for sale throughout the Mansion's first floor during the Plant Celebration through the end of May.
· Book Sale: Inside the Mansion's Museum Store and Hearth Room. Gently used garden books and local history publications will be available!
· Ask a Master Gardener: Penn State Cooperative Extension Master Gardeners of Centre County will answer questions, identify and evaluate plant samples.
Proceeds from the plant sale benefit the Centre County Historical Society in support of its period inspired gardens and grounds of the historic Centre Furnace Mansion and Boogersburg School.
The Centre Furnace Mansion is located at 1001 E. College Avenue, State College, PA 16801. Event parking is available on the lower lawn along College Avenue, in the Mansion lot off Porter Road or in the parking lot behind Esber Rugs. For information, call (814) 234-4779, or visit www.CentreHistory.org.