"African Designs: Creating Wearable Art" at the Bellefonte Art Museum
African women and men have evolved their styles from historical designs and made wearable art to accommodate their modern lives. Styles and designs created and worn by African women and men have influenced western fashion and appear on everything from handbags to formal attire and despite their popularity many fashion designers and buyers are unaware that these are African patterns that represent a rich history of great and ingenious people.
FEATURED EXHIBIT
The Bellefonte Art Museum features an exhibit in January and February 2022 of fabrics and objects of wearable art made from a variety of materials using historic designs created by artisans of cultures within the many countries of the African continent. Some of the designs are striking examples of abstract and geometric patterns created by weaving, printing or mud stain methods. Other examples use embellishments of embroidery, beads and fringe. All of the examples are unique to specific African cultural groups. Objects and fabrics in the exhibition serve as symbols of beliefs, cultural motifs and positions of power for the people who make them.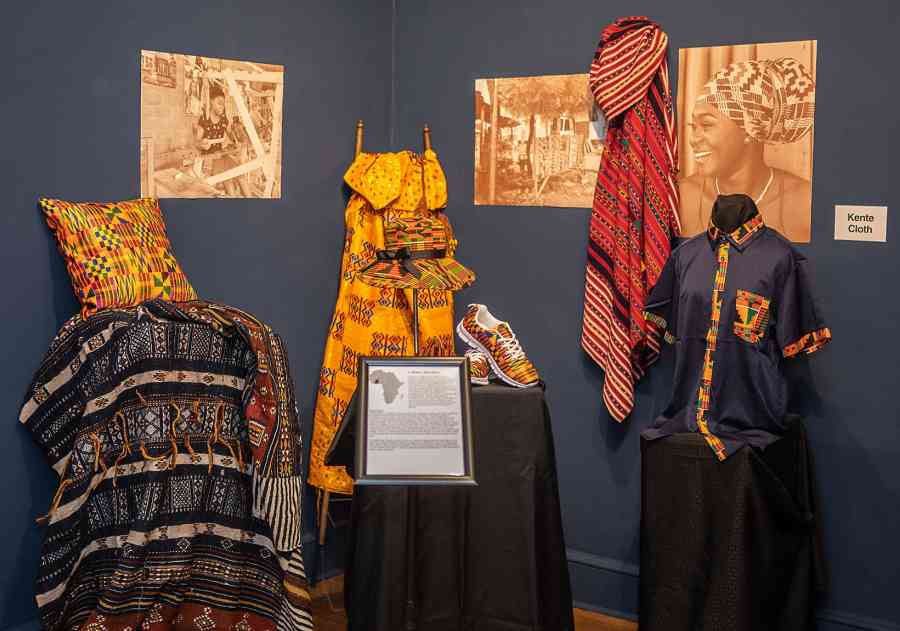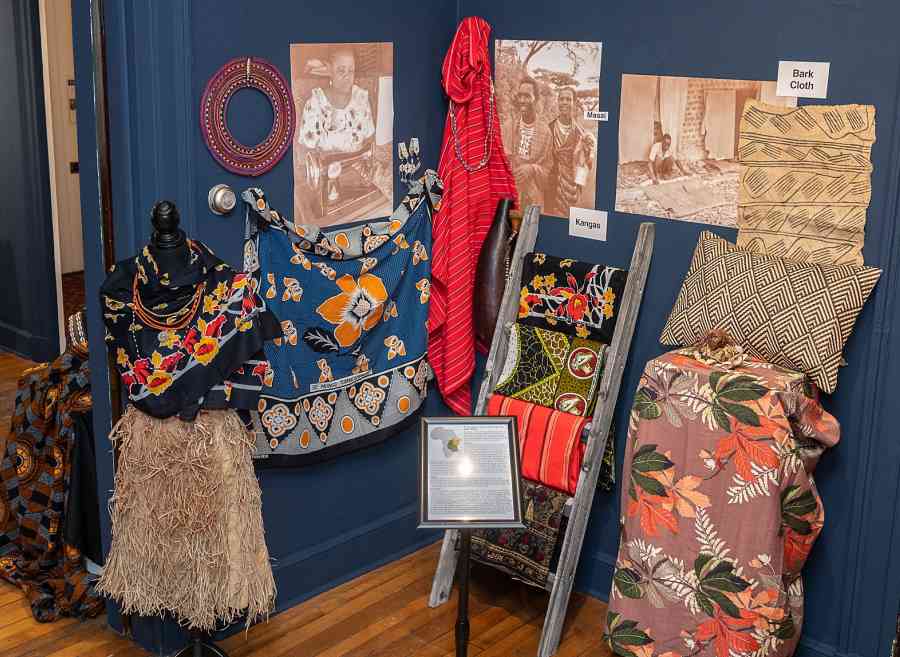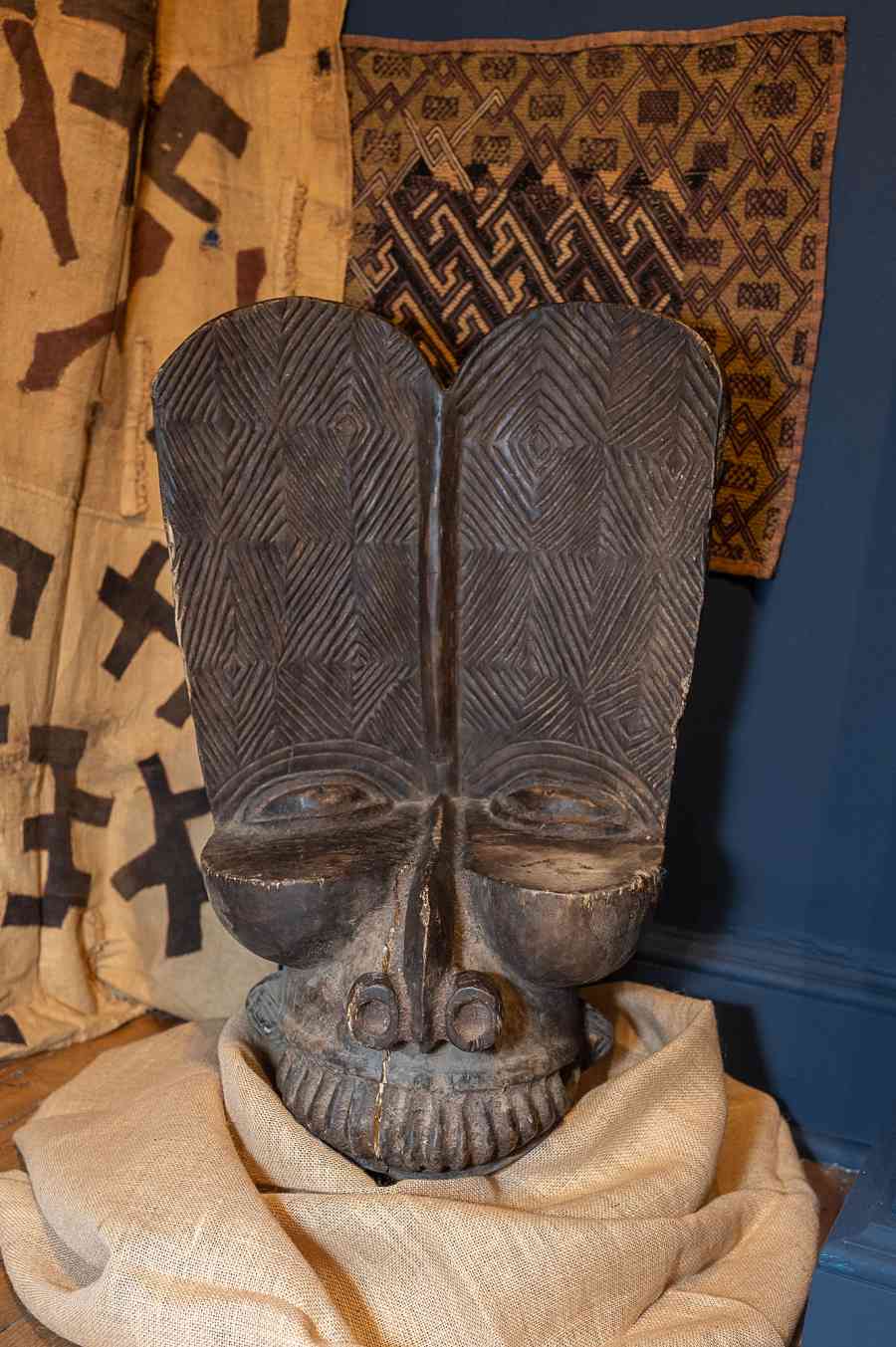 Photos by Bona Fide Photography
The exhibition is divided into 6 sections:
Nigeria, west Africa- Aso-oke and the Adire design.
Democratic Republic of the Congo, west Africa- Kuba Cloth.
South Africa- Ndebele and the Xhosa. Some Ankara and Shweshwe fabrics will be included because of their popularity in east, west and south Africa, but the batik technique is not indigenous to the continent.
Mali and Timbuktu- the Mud cloth.
Ghana, west Africa- Kente Cloth.
Tanzania, Kenya and Uganda, east Africa- Kanga and Bark Cloth.
See the art at the:
Special Exhibits Gallery, January and February 2022
Bellefonte Art Museum for Centre County