Central Pennsylvania Festival of the Arts
After two years as a virtual event, the Central Pennsylvania Festival of the Arts returns to downtown State College and Penn State's University Park campus from July 14-17, 2022. Children and Youth Day will be Wednesday, July 13.
The centerpiece of the festival is the sidewalk sale and exhibition, the perfect place for shopping for yourself or for gifts. Whether you're looking for a work of art, a piece of jewelry, housewares, or all of the above, you'll find the perfect thing when you shop at the more than 300 artists from across the country exhibiting in the sidewalk sale.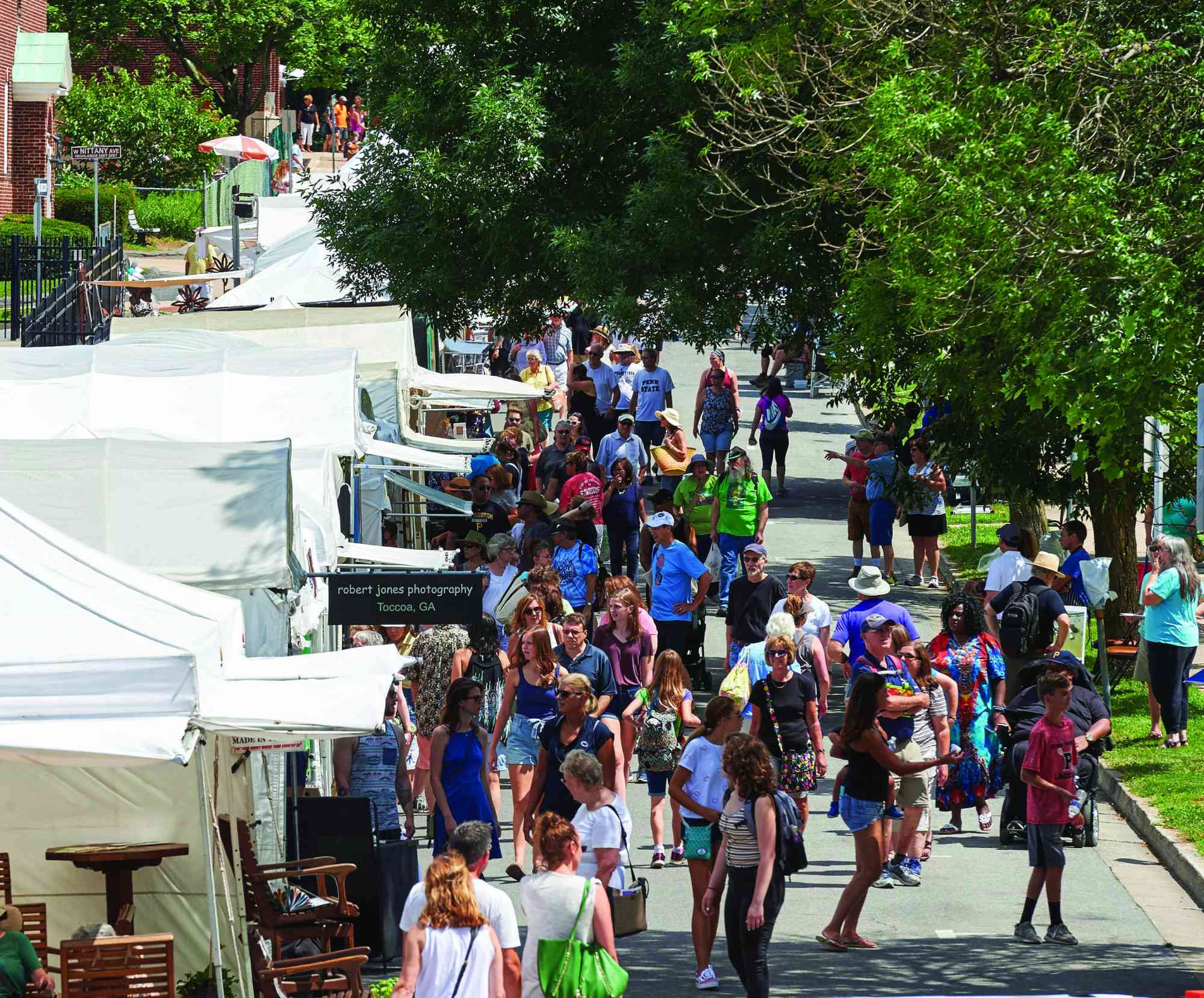 It wouldn't be a festival without music! Listening to a band play at the Shell on the Old Main Lawn or at everyone's favorite venue, the Allen Street Stage, is a great way to spend a July afternoon. There will be a great variety of performers of international, national, and regional stature—on three outdoor stages plus several indoor venues. The festival is excited to announce the return of the Paragon Ragtime Orchestra, and welcome the Rhythm Future Quartet for their first visit.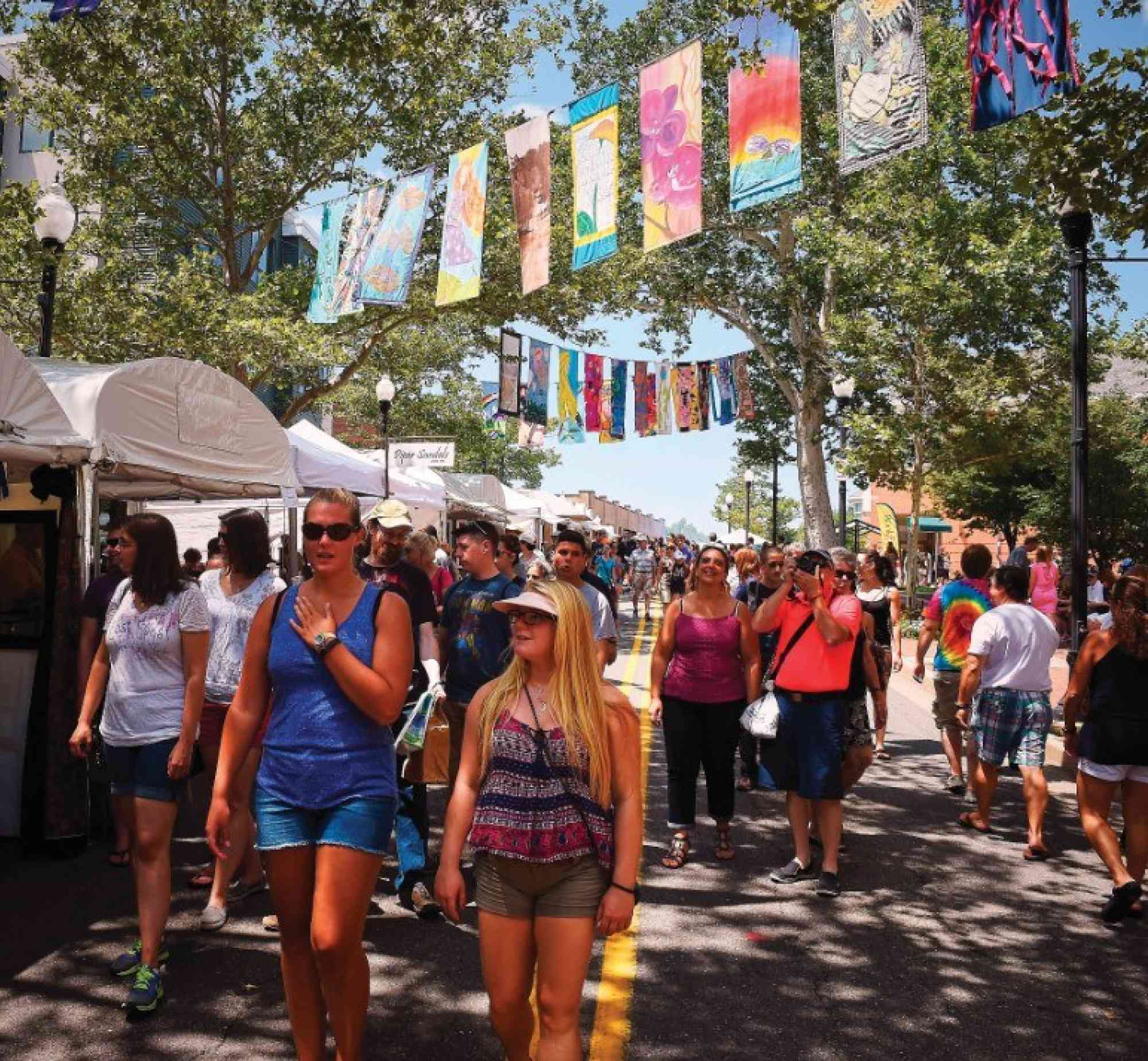 The festival kicks off with Children and Youth Day on Wednesday, July 13. Marvel at the creativity of the young artist entrepreneurs in the Children and Youth Sidewalk Sale as kids from ages 8 to 18 sell their original works of art. Children and Youth Day also means performances by and for young people. The day will conclude with our traditional procession of giant papier mache puppets, giving everyone who wants to carry a puppet a chance to say that they performed at the festival.
It's never too early to reserve your room—plan your visit in Happy Valley from July 14-17! Arts-Festival.com