Dispatch from The Happy Valley Adventure Bureau - July 9, 2020
The Central Pennsylvania Festival of the Arts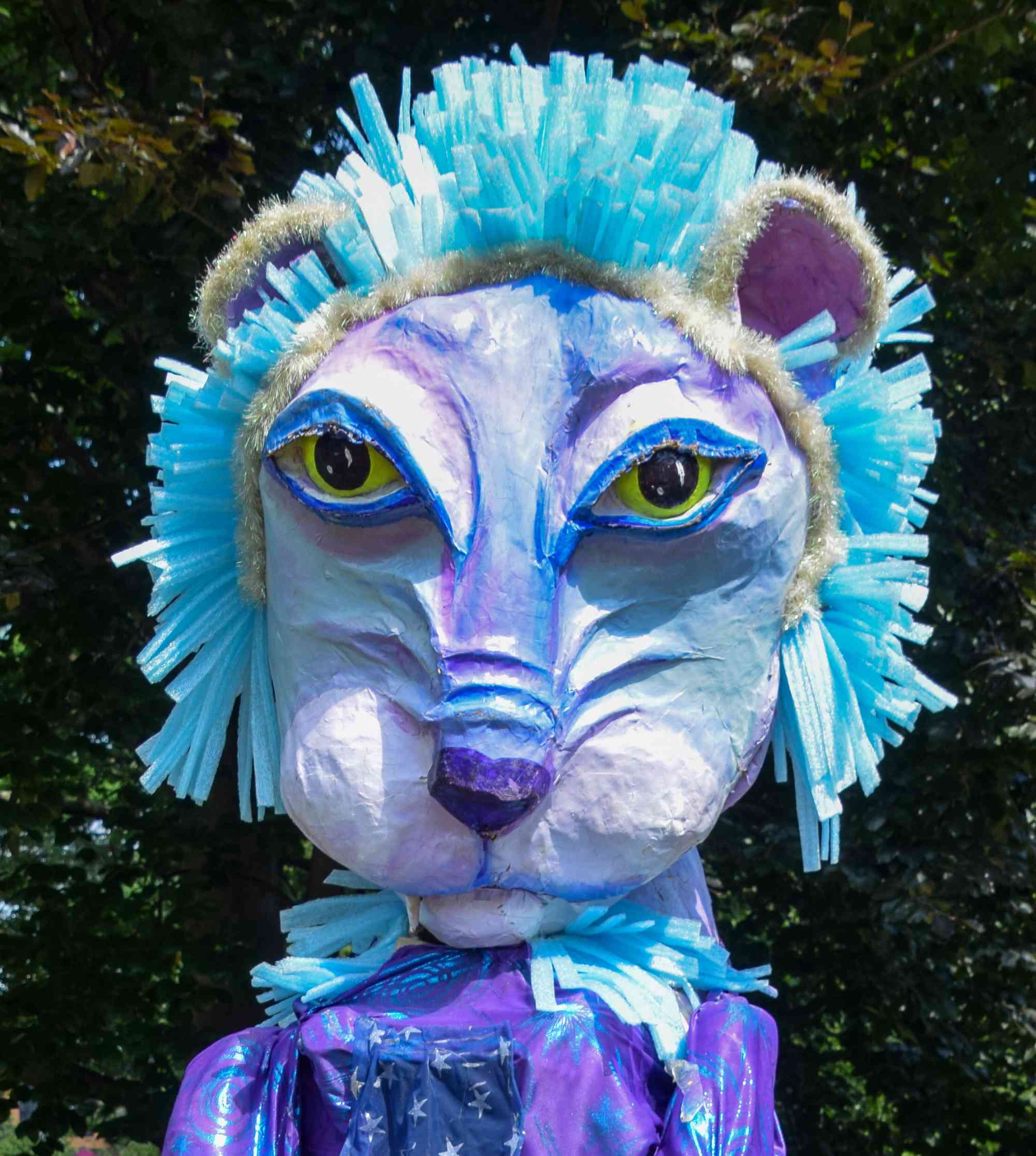 The Happy Valley Adventure Bureau and HappyValley.com would like to welcome everyone to the 54th annual Central Pennsylvania Festival of the Arts...a virtual festival for 2020. I certainly wish that we could be welcoming you in person, but we do appreciate this opportunity to gather virtually to make fond memories in Happy Valley, Pennsylvania. I hope that you appreciate all the work by the Central Pennsylvania Festival of the Arts to produce this 54th festival for you. Please enjoy and support the virtual Sidewalk Sale and Exhibition and also the banner display. We hope to hear from all 50 states and from all over the world through the friendship bracelet "Tying Us Together" project. We'll all be watching the live streaming entertainment with you during Arts Fest. Thank you for joining us in this in this virtual event. We hope to welcome you to Happy Valley, Pennsylvania very soon. we wish you a happy 2020 Central Pennsylvania Festival of the Arts.

The 2020 VIRTUAL Central Pennsylvania Festival of the Arts is an art lover's dream! Whether shopping for a unique gift, or looking for something for yourself, our virtual Sidewalk Sale and Exhibition is the place to be July 9 - 12. You'll find more than 150 of the country's best artists representing over 35 states selling a wide variety of fine art and fine craft: paintings, watercolor, sculpture, jewelry, housewares, wearable art, and more. Look for familiar artists as well as new artists in the virtual Sidewalk Sale and Art Exhibition. Many artists are offering free shipping of work and other special deals on purchases made from July 9-12, 2020. Thank you to the Sy Barash Bright Ideas Fund for supporting the 2020 Virtual Sidewalk Sale & Exhibition.
Central PA Festival of the Arts POSTER INFORMATION
The Central Pennsylvania Festival of the Arts has curated a few favorite local flavors so you can savor a taste of Happy Valley. Shop, ship, and enjoy these artisanal food and beverage products at home! Choose from Village Eatinghouse, University Wine Company, Suhey Peppers, The Piper's Peck, Ye Olde College Diner Grilled Stickies, Hillbilly's Jerky, Torchbearer Sauces, and Tait Farm Foods. Sorry though... no chicken-on-a-stick or strudels. You'll have to come back in 2021 for those!

Arts Fest is not complete, virtual or otherwise, without music and dance and frivolity and more! ENTERTAINMENT SCHEDULE! (And there is a ton of good acts as usual!) Lots of your favorite local bands will be performing throughout the day Thursday, Friday, and Saturday of the Festival. Plus we have two national headliner acts that we think you will love. We are excited to partner with our friends at 3 Dots Downtown this year to present a great line-up of live-streamed music just for you via State College Live!

People's Choice Festival of Pennsylvania Arts & Crafts
The People's Choice Festival is virtual this year because of COVID-19. More than 100 artisans, specialty food vendors and wineries have set up their virtual booths for you to visit and shop. And your favorite Festival musicians are there as well. Click the LINK to find out more about the Live Events, Food & Wine.
Millheim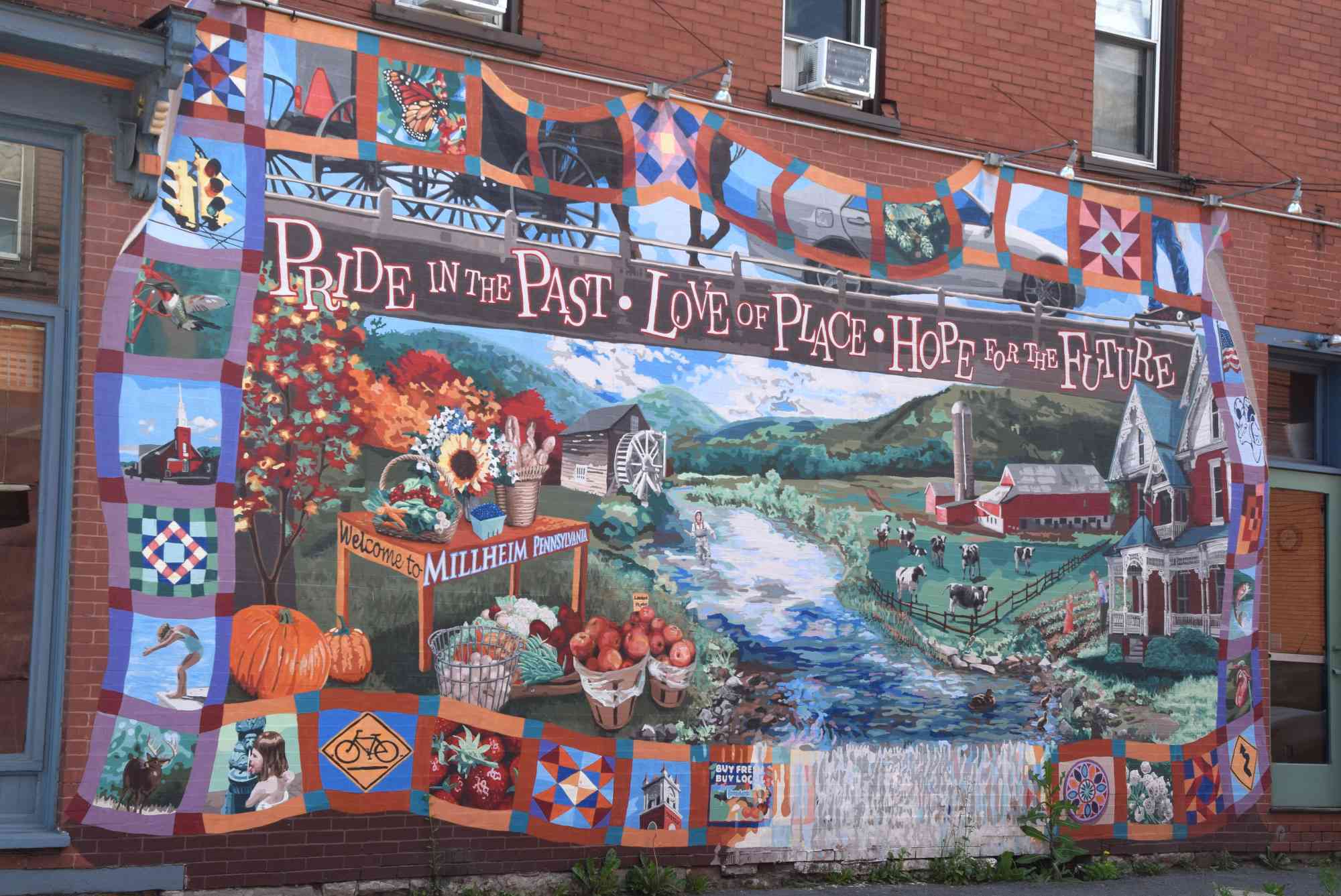 I love Millheim. The people are friendly and community-oriented. I was in Millheim recently and enjoyed my visit to The Green Drake Gallery and Arts Center on Main Street. Nice art and the proprietor was playing music and singing -- good artsy vibe. Across the street from The Green Drake is Elk Creek Café + Aleworks, a popular brewery bistro known for its delicious farm-to-fork cuisine and hand-crafted ales. Elk Creek Café + Aleworks has temporarily moved to Elk Creekside, just behind the main shop, on the grounds of the Millheim Fire Company in response to COVID-19. Elk Creek Café is serving craft beer and a chalk board menu Thursdays through Sunday, under tents where Oktoberfest style tables are set up. There is plenty of green space and guests are welcome to bring their own shade, chairs and bistro tables. Food is available for curbside take away at 100 West Main Street or to take to Elk Creekside, where in addition to enjoying a cold beer, patrons can listen to live music on Saturday and Sunday.

Events at Elk Creekside:
Thursday, July 9
Thursday Happy Hours!!
Half-Off DRUMMIES!
Elk Creek FRENCH FRIES!!
Chalkboard surprises!
$3 PINTS of great craft beer!!
You + your friends OUTSIDE!!!!
Friday July 10
3-8:00p at Elk Creekside!
Tapping a Firkin of Tail Dragger Imperial Stout cask conditioned on cherries.
"The big bold stout you love with intense cherry notes."
Saturday, July 11
Chicken BBQ + Craft Beer Fundraiser for Millheim Fire Co. and Miles Township Fire Co.
The chicken grillin' crew from Miles Township Fire Co. will be rollin' their rig over to Millheim, and cooking up some killer chicken dinners in conjunction with Millheim Fire Co. Elk Creek Cafe will have beer rig on site.
All proceeds to benefit Millheim Fire Co. and Miles Township Fire Co.
C'mon out and support the people that get out of bed in the middle of the night to protect us all!!
Chicken Dinner sales from 11:00 until all.
Elk Creek Food from 3:00ish - 8:00.
Music w/Van Wagner from 4:00 - 6:30
Sunday, July 12
Join us for great beer, food, music + community, beginning @ 2:00
featuring PURE CANE SUGAR From 4:00-6:00
Philipsburg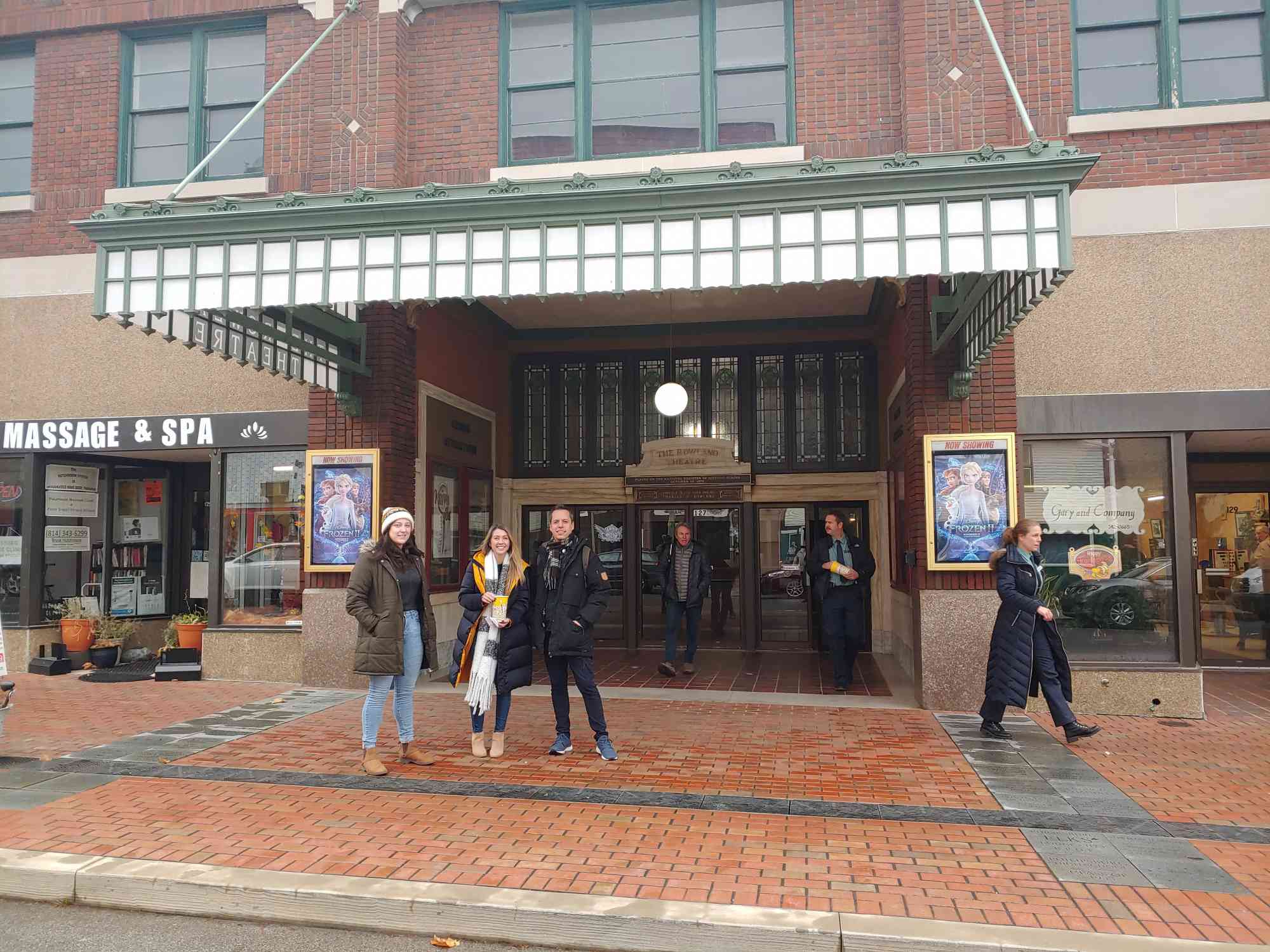 You can go antiquing in Philipsburg. There are several specialty stores for furniture and collectibles for people who'd like to make a day of antiquing in town. Check out Thieves Market, Shindig Alley, Reflections of Sugar Hill and Conklin's Corner.
While you are exploring, seek out the food trucks for some good local fare in downtown Philipsburg. Insider tip: if you like good BBQ, check out Graham's Up In Smoke BBQ near Conklin's Corner.

Be creative at The Painting Broad Studio. The studio offers ongoing art events: LINK.
Get outside at Black Moshannon State Park with ongoing classes, camps, and seminars LINK.
Events in the evening:
The Rowland Theatre has been playing fun throwback films. You can find the schedule posted HERE.
-- Let's go back to the summer of 2008 with the story of a bride-to-be trying to find her real father using hit songs by the popular 1970s' group ABBA.
MAMMA MIA! The Movie! Friday, July 10, and Saturday, July 11, at 7 p.m. Rated PG-13 at the Rowland Theatre, Philipsburg.
The Wagon Wheel Amphitheater offers wholesome entertainment and food for the whole family and changes events most weeks LINK.
Bellefonte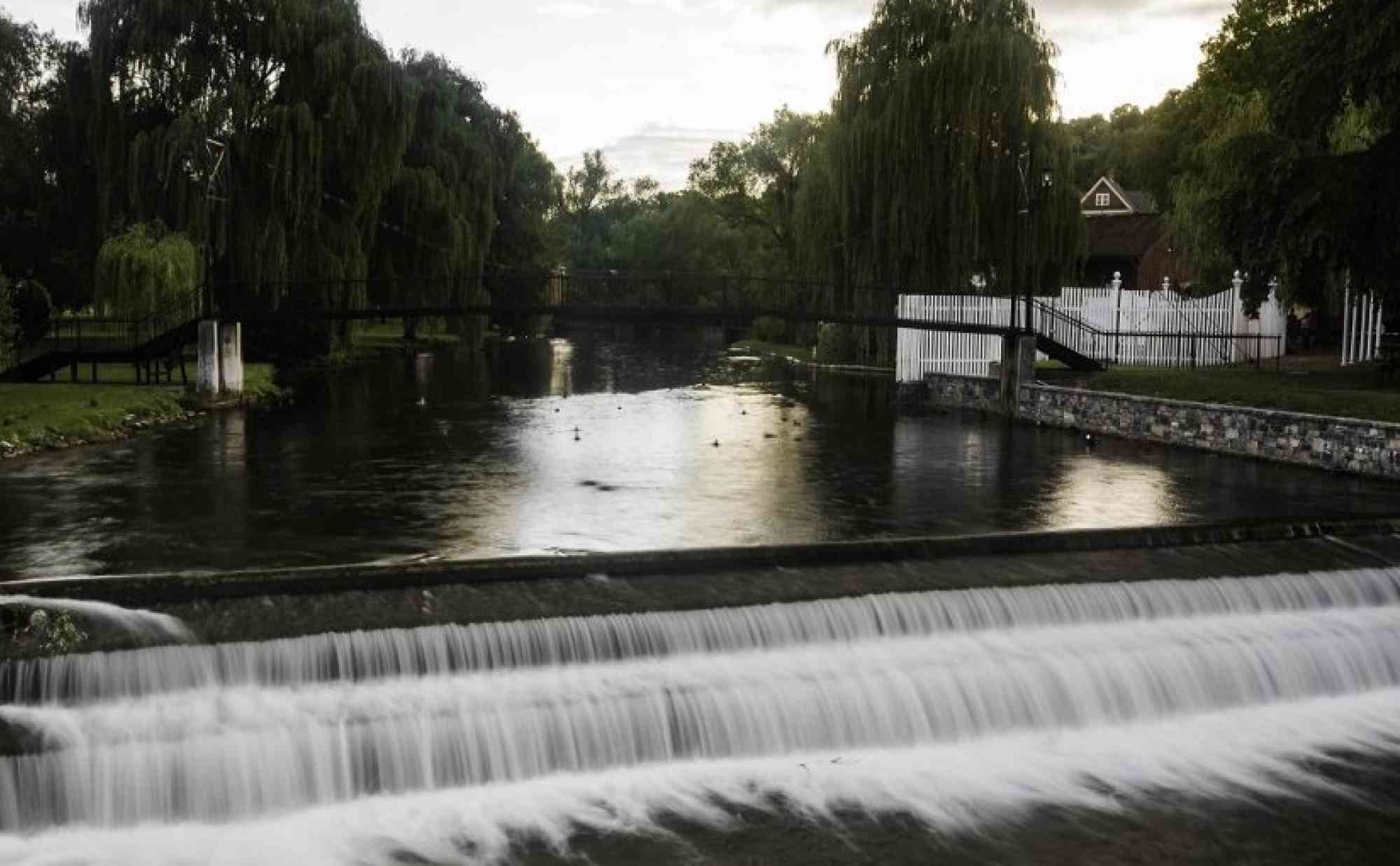 You should include Bellefonte in your plans. There is much to see and do in and around Bellefonte. Check out the LINK to read more about historical walking tours, dining, shopping and attractions.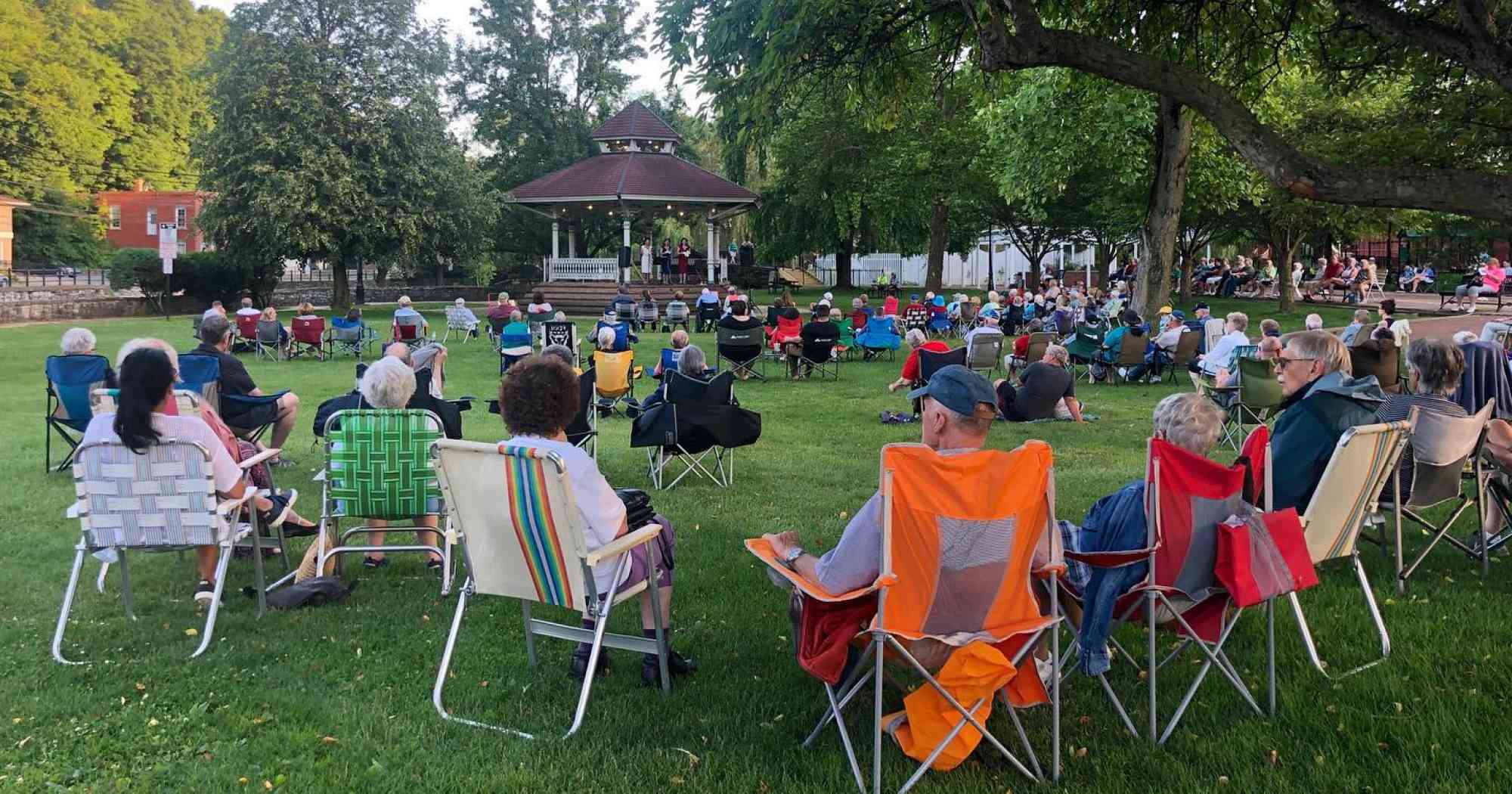 The Bellefonte Historical and Cultural Association will host a Sunday evening concert at 7 p.m. in Talleyrand Park on the dates listed below and at LINK. Observe social distancing — wear a mask to attend the concerts, and spread out.

July 12 – Tommy Wareham (local favorite redux)
July 19 – Taylor Brothers (old fashion 3 part harmonizing)
July 26 – Western Range (toe tapping Texas music)
August 2 – Zupe (Vegas style entertainment)
August 9 – Last Rebels (southern fried rock n roll)
Bed and Breakfasts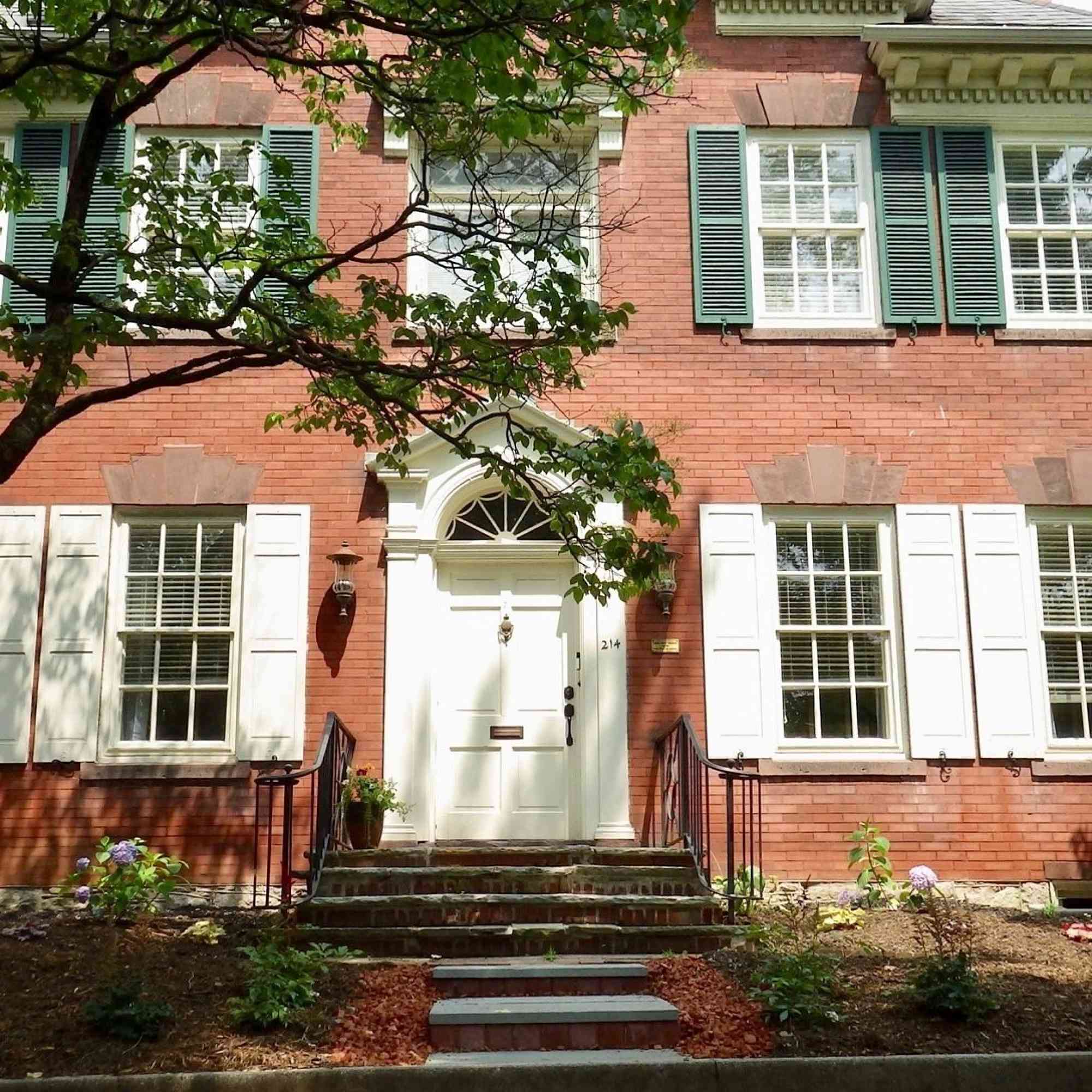 Centre Furnace Mansion Tour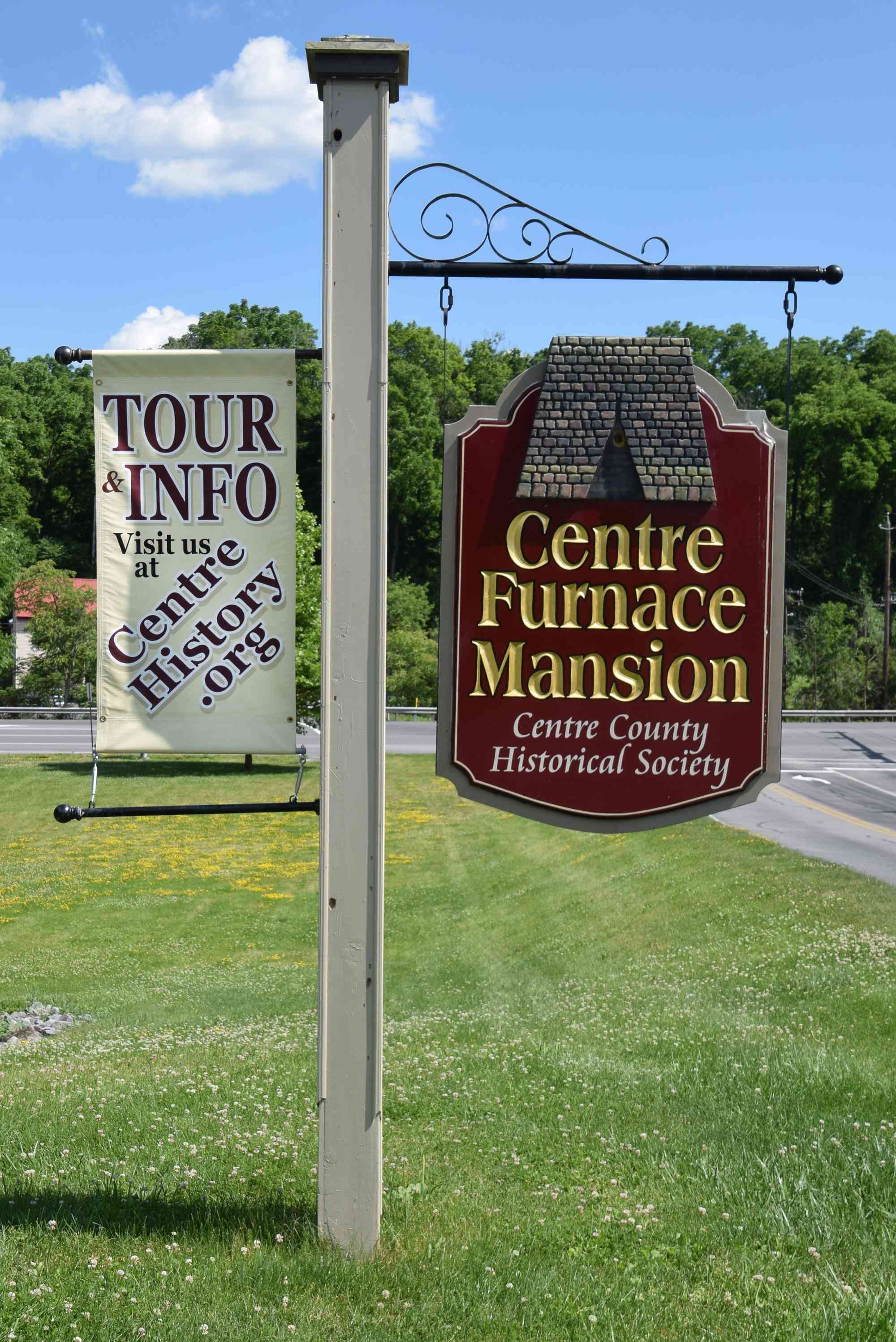 Tour the historic mansion, gardens and iron furnace site associated with the Centre Furnace, established in 1791. In 1855, owners James Irvin and Moses Thompson gifted 200 acres of Centre Furnace land to establish "Farmers High School" - today known as Penn State University. Now the HQ of the Centre County Historical Society and listed on the National Register, the mansion is interpreted for the period of 1842-1891.

For current information on Mansion tours, facility rental, and research appointments please call: 814-234-4779, email: info@centrefurnace.org or visit www.centrehistory.org.

Gardens & Furnace Grounds: Open daily from dawn to dusk.
The plan to reopen tours for the Centre Furnace Mansion prioritizes the safety and well-being of volunteers, staff and visitors, many in high risk categories for COVID-19. The plan adheres to current Pennsylvania reopening plan and CDC safety guidelines with respect to masks, hygiene and social distancing. The maximum size group for each tour time, for now, will be 4, in order to maintain social distancing indoors. Exceptions may be made if a group is from a single family.