Find Adventure in Happy Valley With Bellefonte's Outdoor Adventure Expo on October 3
"If the last 18 months have highlighted anything, it's the need for outdoor recreational opportunities," says Troy Weston, partner and designer at 3twenty9 Design. Weston came up with the idea for The Bellefonte Outdoor Adventure Expo in 2019, and he says that the time has never been more perfect to find fun outside. "The expo highlights what's best about Bellefonte and Centre County: beautiful and easily accessible natural assets, along with the vendors, nonprofits and businesses that specialize in outdoor and recreation-related products."
The Outdoor Adventure Expo will be held on October 3 in Bellefonte's Talleyrand Park annex, next to the Big Spring Spirits. It's a free-admission, regional event that connects you to the product and places to get you into some adventure. Business owners, vendors and non-profits interested in participating can sign-up online at downtownbellefonteinc.com/events/outdoor-adventure-expo/. Proceeds benefit Downtown Bellefonte, Inc. and aid in its economic development initiatives.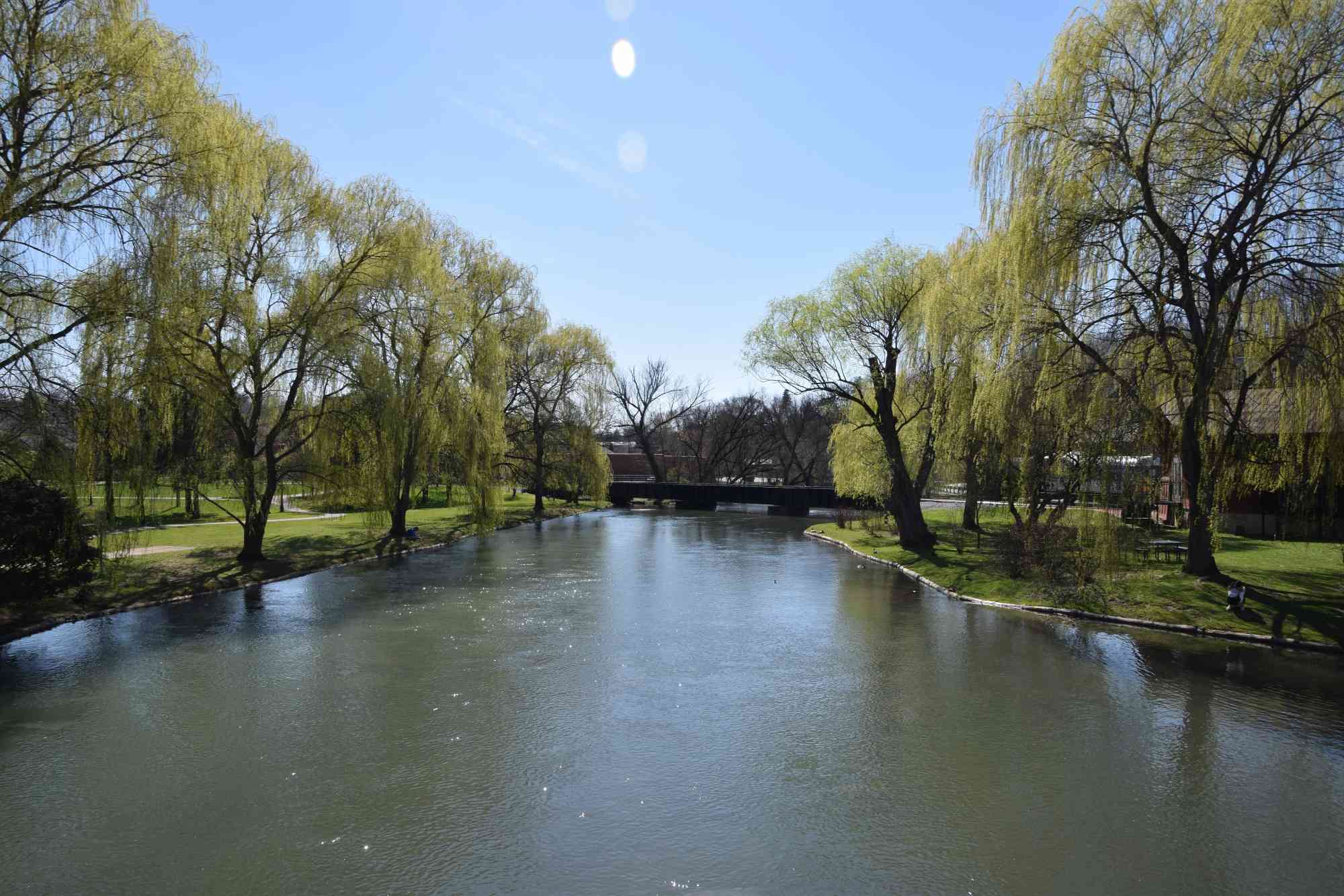 "Even after living here for almost twenty years, I'm surprised at the volume of the many adventure-related groups, trails, lakes, streams and other ways to explore in the area," Weston says. "There are adventures here that I'm still learning about. So that got me thinking that we needed an expo to feature all these opportunities. This type of event — coupled with vendors and makers who carry equipment to achieve these adventures — would be an easy way to introduce the community to what's beyond our backyard."
He says that visitors can expect to see regional vendors like outdoor gear makers, gear suppliers, representatives from local attractions, local and state park representatives, local non-profits, tour guides, fly fishing opportunities and food vendors at the Expo. And, new this year, there will also be live music.
"Bellefonte is definitely the gateway to adventure. Besides literally being a gateway to the PA Wilds, it's surrounded by hiking, biking, camping and, of course, fishing spots. We are famously known for the class A fly fishing in the area, but there is so much more," Weston says. "We have this amazing space in Talleyrand Park where we can showcase the beauty and adventure awaiting those who live and visit the area, so it just seems like a no-brainer."
Visiting Happy Valley for the first time since the pandemic? Weston has a pro tip: add some adventure to your getaway. It's easy to add to your weekend. You can paddle a local stream, visit a local lake, fly fish at a class A trout stream or take a hike up Mount Nittany or Rothrock State Forest. "There are too many opportunities to make it a single adventure," he says. "Come and stay for a long weekend!"