Get (re)acquainted with Happy Valley's dynamic arts scene
2022 will offer the opportunity for visitors and locals to re-engage with the dynamic, vibrant arts scene in Happy Valley as festivals prepare for an exciting year and museums and venues open their doors.
Here is a look at some of the arts and music opportunities in the coming year.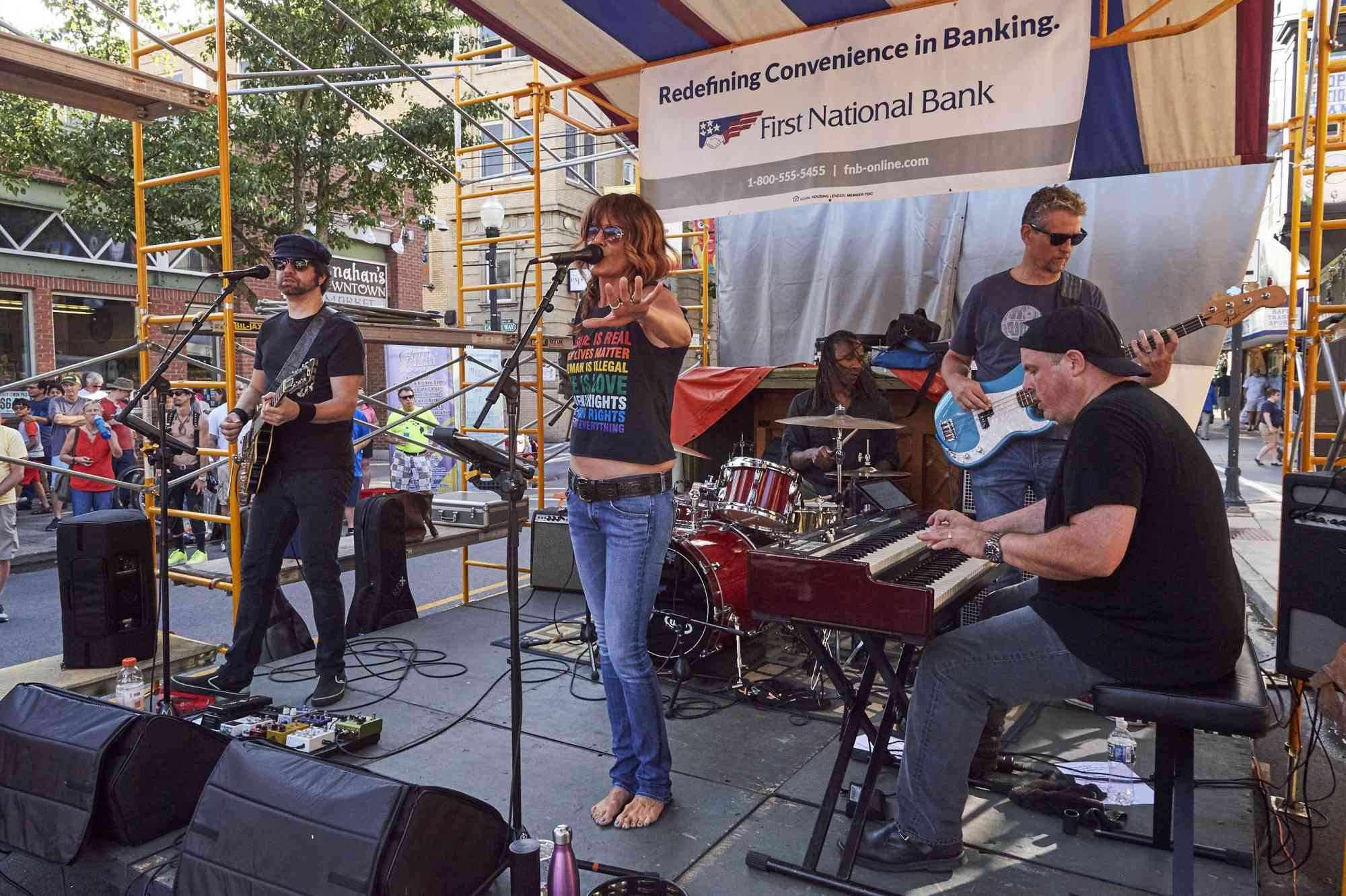 Festivals
This year's Central Pennsylvania Festival of the Arts will be back to an in-person format from July 13-17, 2022 after two years as a virtual event — a prospect the festival's director, Rick Bryant, said he is looking forward to.
"We're mindful of the fact that we haven't had a regular festival for two years and we're trying to really hit it hard and give people a lot of bang for their buck," Bryant said.
The festival features more than 300 juried artists drawn from more than 30 states. Attendees can also enjoy local and touring musicians on the three main outdoor music stages at no cost.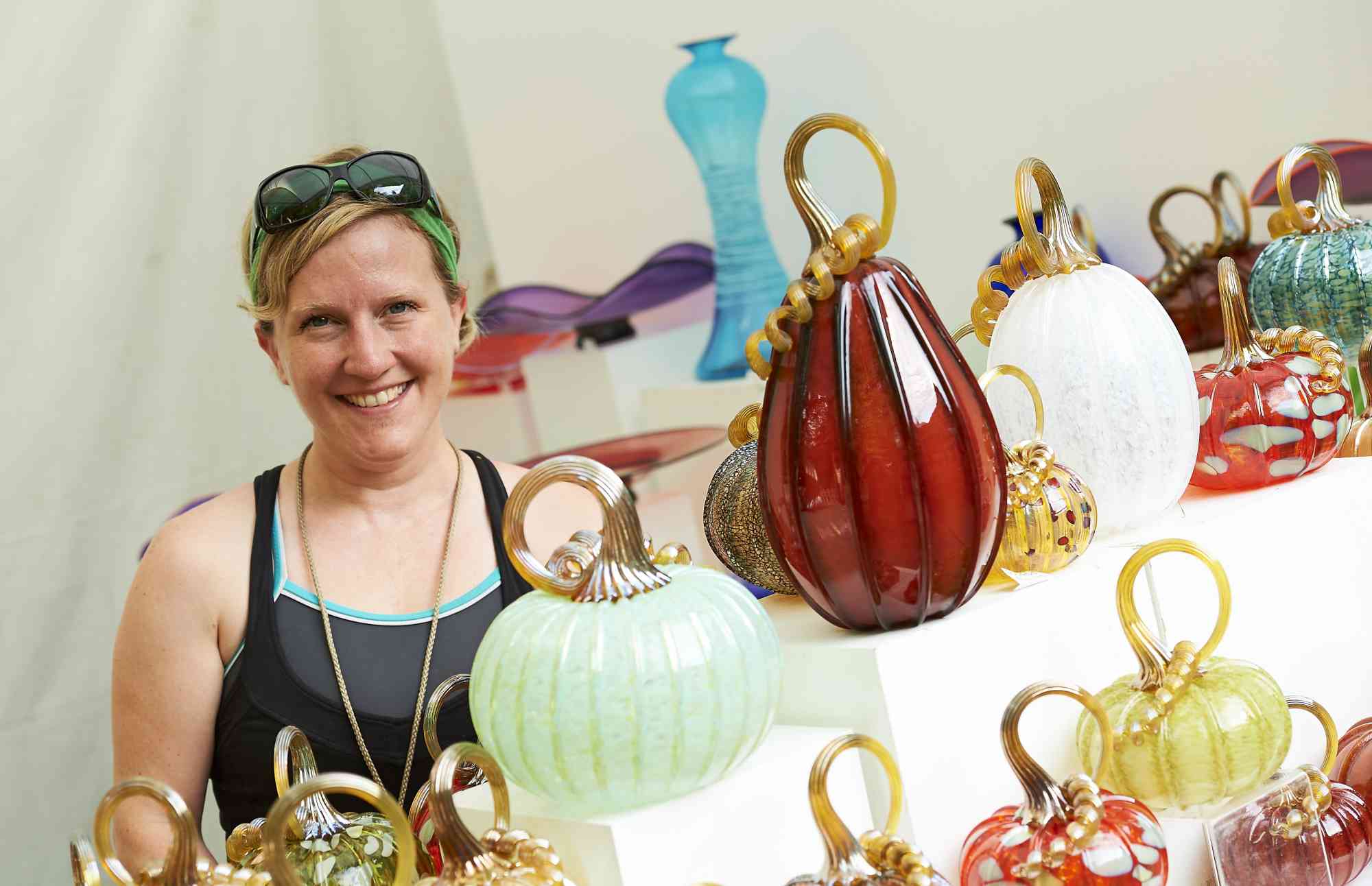 "It's unlike almost any arts festival that you've been to," Bryant said. "We have a great site because we have a wonderful downtown, and the Penn State campus is just a knockout in terms of beauty. We fill every nook and cranny with music and art. If you don't know how to have fun on that one weekend in July, you don't know how to have fun."
The festival commences in downtown State College with Children and Youth Day on Wednesday, July 13, which features children's events and the opportunity for 400 children to sell their arts and crafts. The nationally renowned Sidewalk Sale commences on Thursday, July 14 and concludes on Sunday, July 17. Musical performances and many other events will be scheduled throughout the length of the festival. Visit arts-festival.com for more information and events.
The People's Choice Festival of Pennsylvania Arts and Crafts will also return this year from July 14-17, 2022 at a new location: Grange Park in Centre Hall. This festival features nearly 200 Pennsylvania artists, two dozen food vendors and 40 performing acts on two different stages.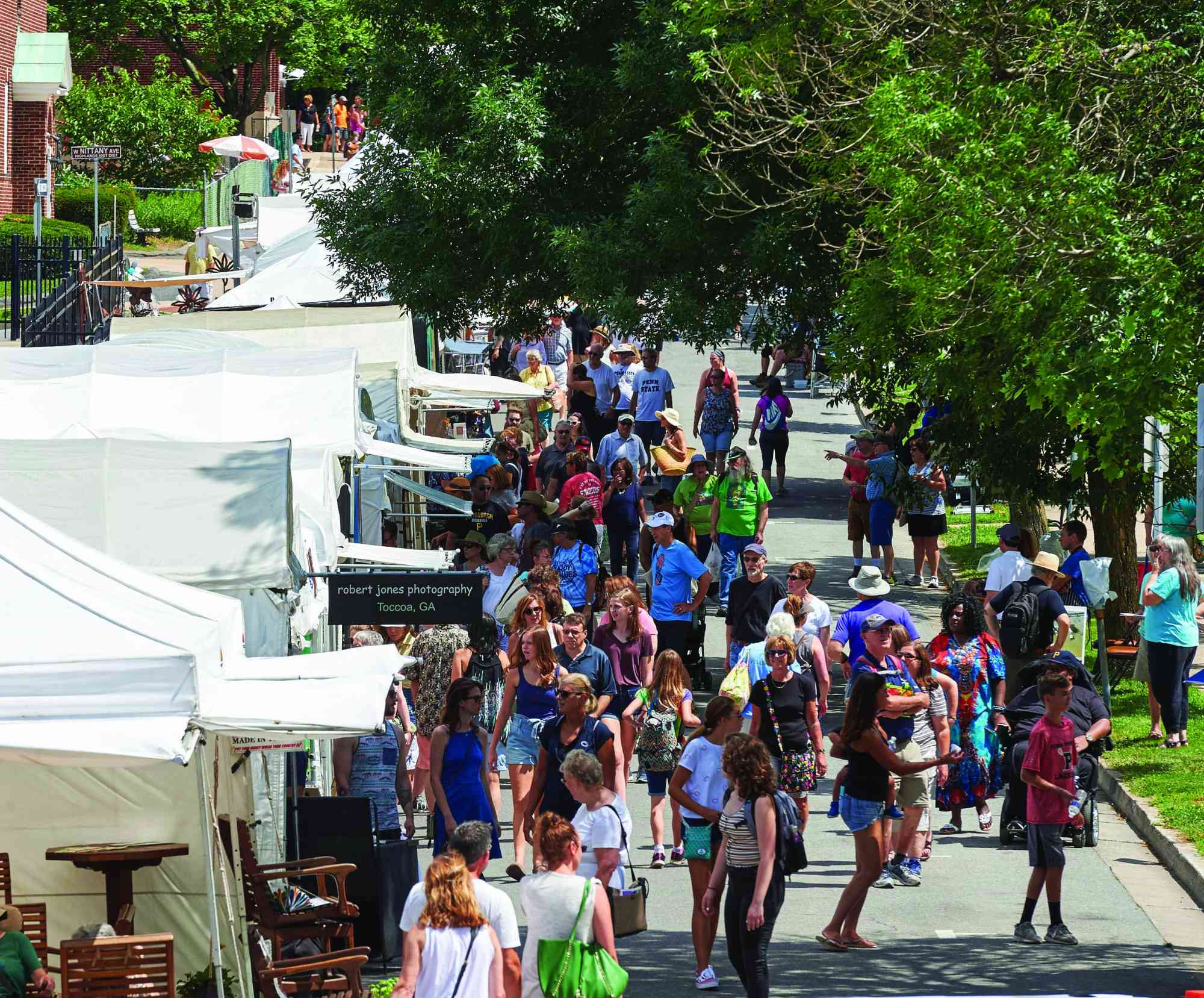 Each November, attendees of Centre Film Festival are treated to film screenings, workshops, talks and more at three different local theatres: The State Theatre in State College, the Rowland Theatre in Philipsburg, and Mishler Theatre in Altoona.

Penn State and Bryce Jordan Center
The 15,000-plus seat Bryce Jordan Center (BJC) provides a premier venue for Happy Valley to see the biggest acts in music and performance.

On Feb. 10, Billie Eilish will bring her "Happier Than Even, the World Tour" to the BJC. Winter Jam 22 on March 4 will feature Skillet, Tauren Wells, KB, Colton Dixon, I Am They, Newsong, Shane Pruitt, Abby Roberts and Bayside Worship. Comedian Bert Kreischer will bring the "Berty Boy Relapse Tour" to the Center on April 10. The Killers will perform on Oct. 4 for the "Imploding the Mirage Tour."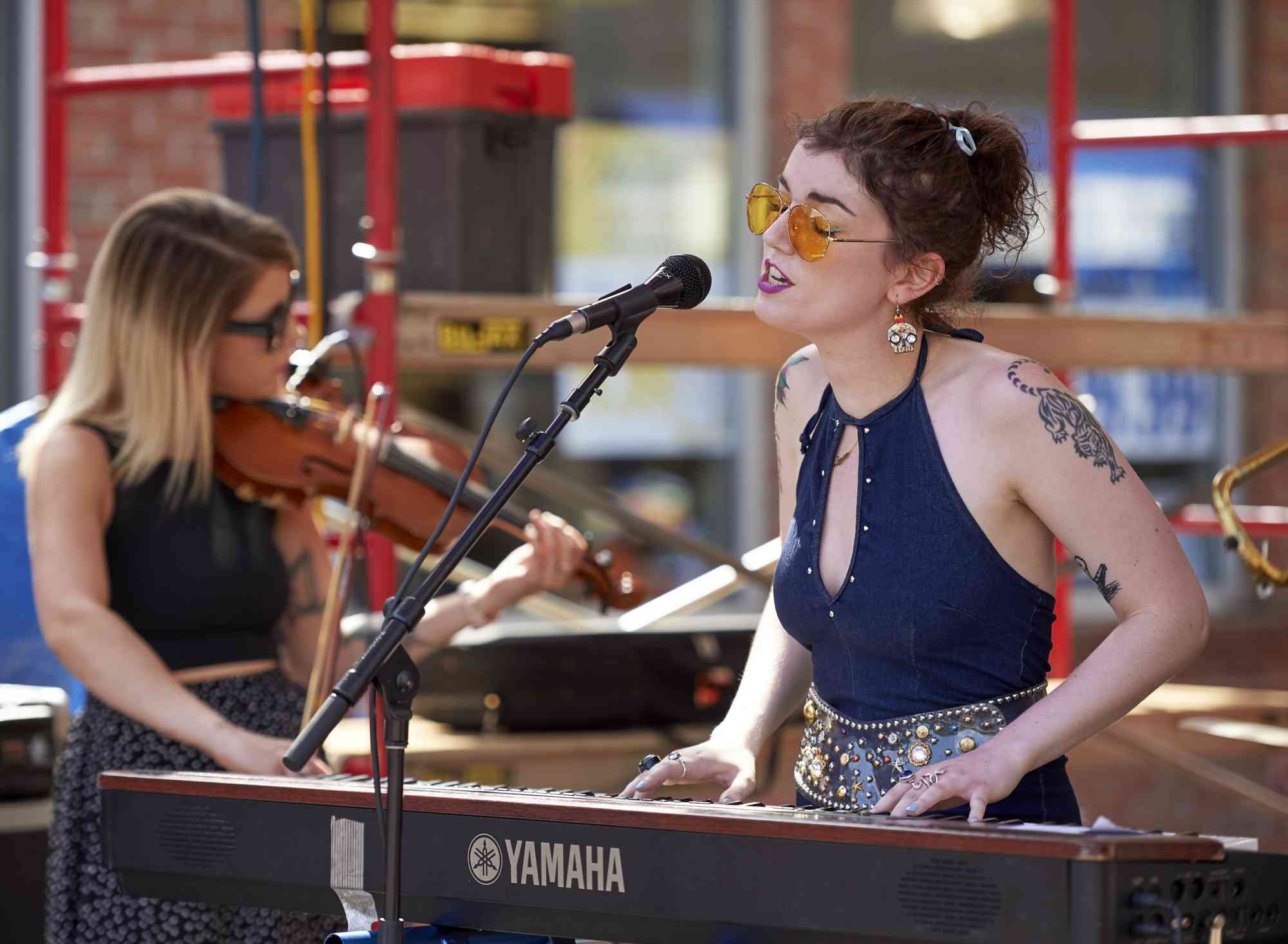 Penn State provides a wealth of talent and venues for both the performing and visual arts. The Center for the Performing Arts at Penn State has been serving State College and central Pennsylvania for 65 years when it began as the Artists Series in 1957.

The Palmer Museum of Art on the Penn State campus is a free-admission gallery featuring selected permanent collections of works and special exhibitions. The museum is known for its collection of American art from the late 18thh century, Old Master paintings, prints and photography, ceramics and studio glass and a growing collection of modern and contemporary art, according to its website. A brand new facility is currently under construction and is expected to open in fall 2023.