Grange Fair August 20 – 28, 2021
Experience the wonder and excitement that is the Centre County Grange Fair every August. With a 147-year history, the fair is a home-away-from-home to families in 1,000 tents and1,500 RVs. It is the only remaining tenting fair in the nation. Feel the magic, the charm and the nostalgia. Best of all, be part of something extraordinary.
The Centre County Grange Encampment and Fair, better known as "The Grange Fair," is August20th-28th, 2021. This year marks the 147th anniversary of this unique fair. The Grange Fair is a city within a town, as campers "move into" Grange Park in Centre Hall, PA to live for more than a week. The fair is economical family entertainment, with one low admission fee and free entertainment including nationally-known performers. Enjoy a closer look at the vital role of agriculture, with thousands of exhibits, livestock competitions, and horse shows. Feel the rumble of horsepower from tractors and trucks, and the thrill of rides for all ages, while tempting scents of delicious festival food waft through the air.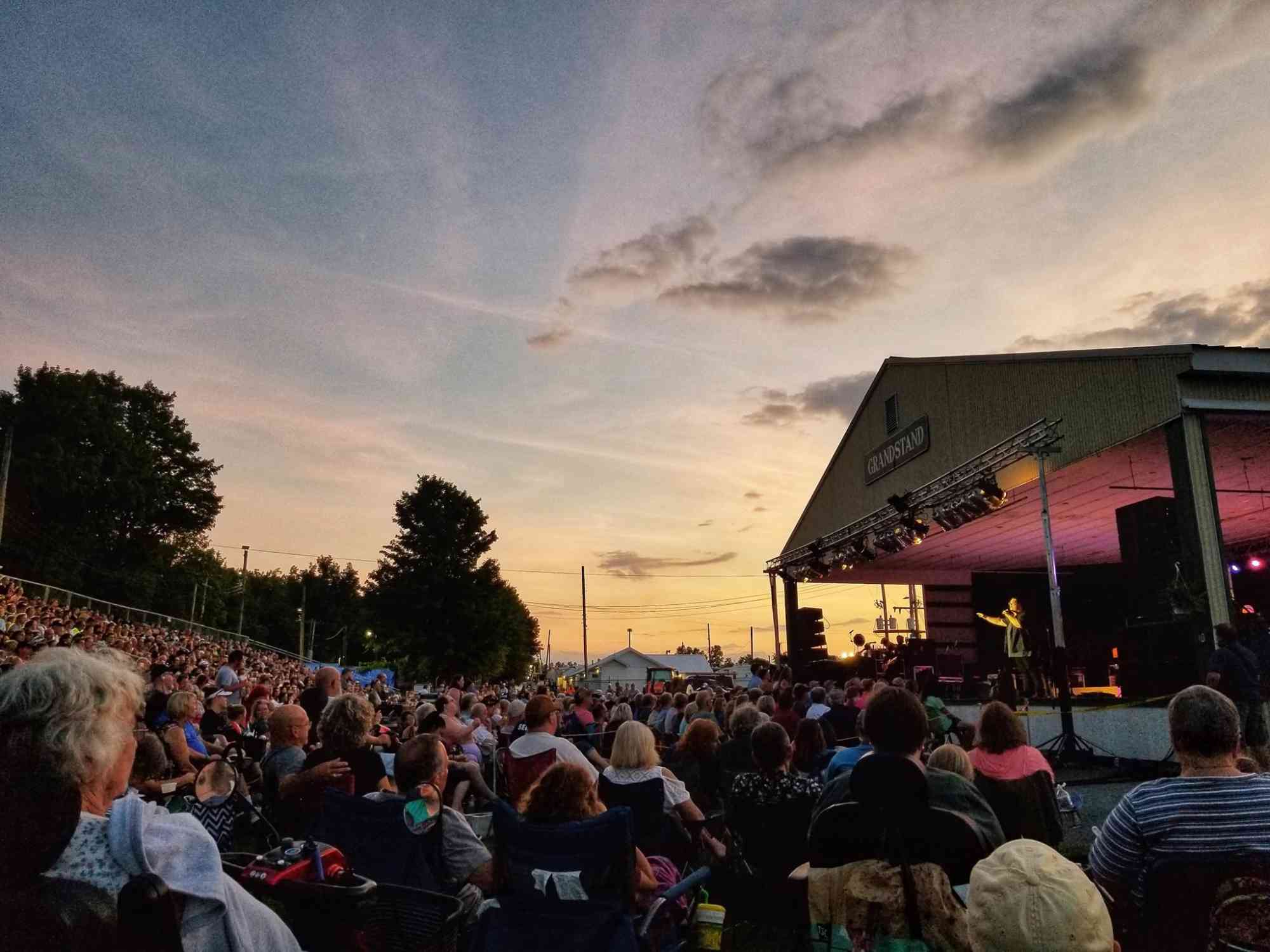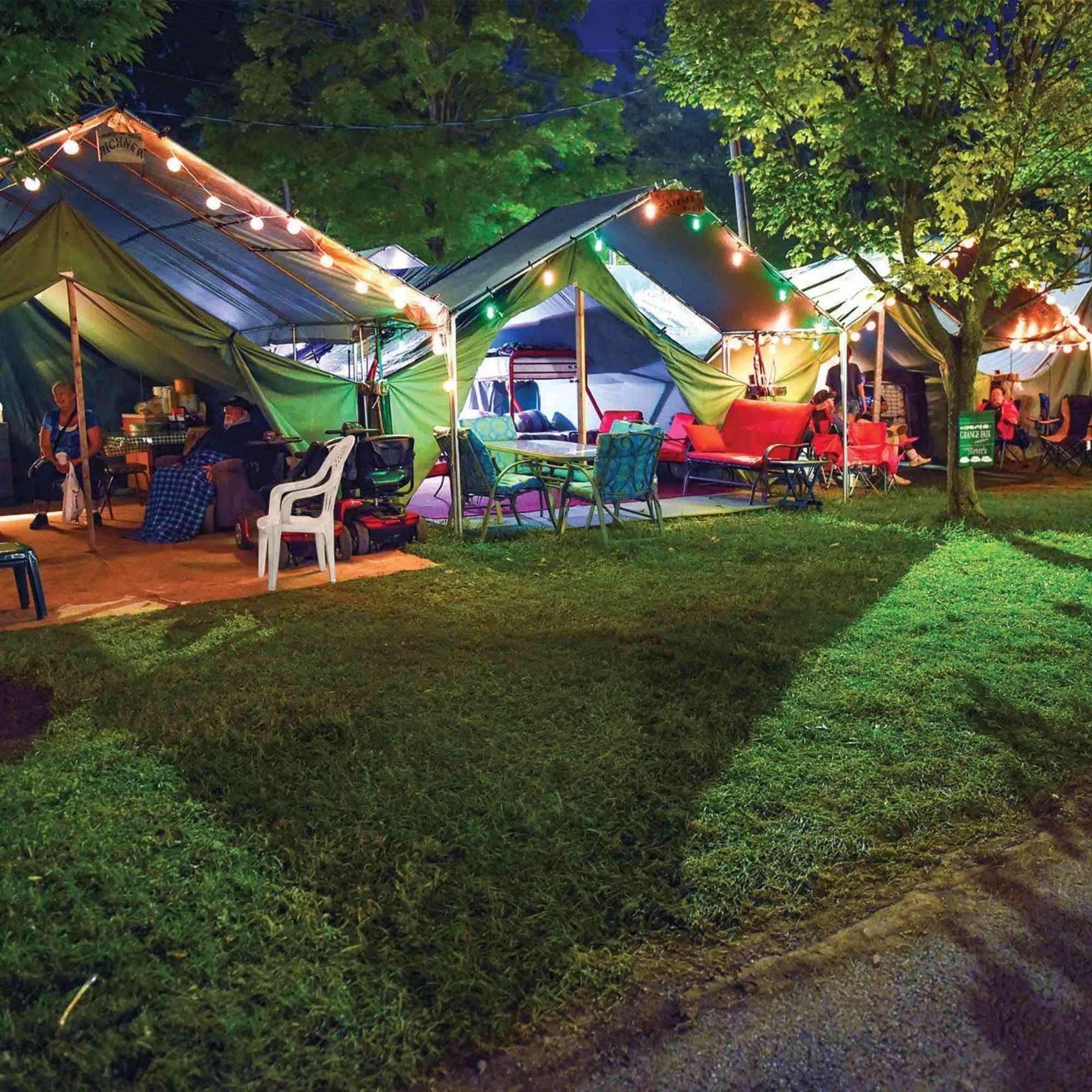 There is something for everyone at Grange Fair! Highlights include:

Over 300 Commercial Concessions
Numerous food options to choose from (including gluten-free)
Amusement Rides
National, Regional and Local Entertainment
Exhibits
Livestock Shows and Barns
Equine Center with Daily Horse Shows
Competition Track with Motor Sports
Health & Wellness Opportunities
Parade
Playground
For a full list of daily activities, please visit GrangeFair.com.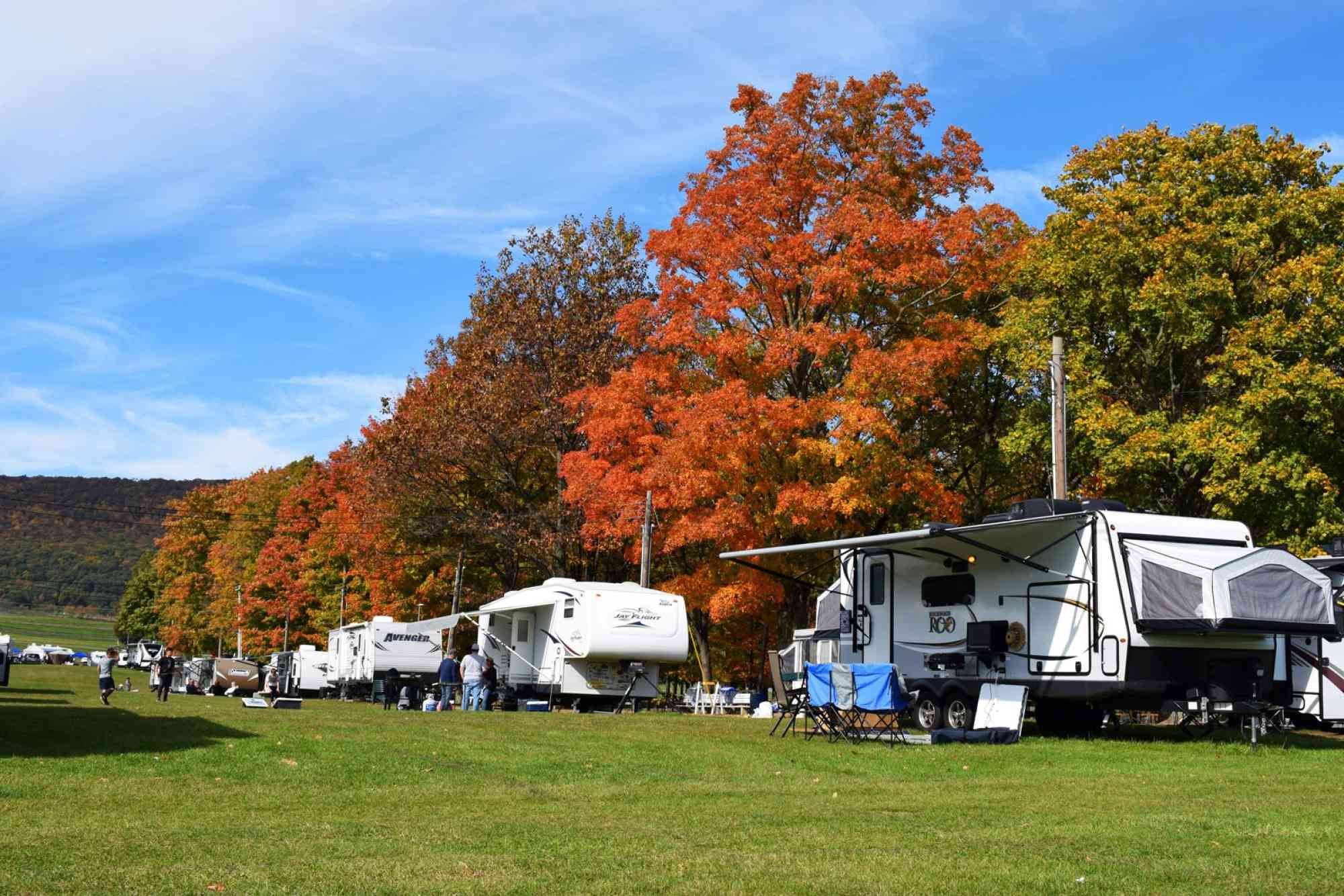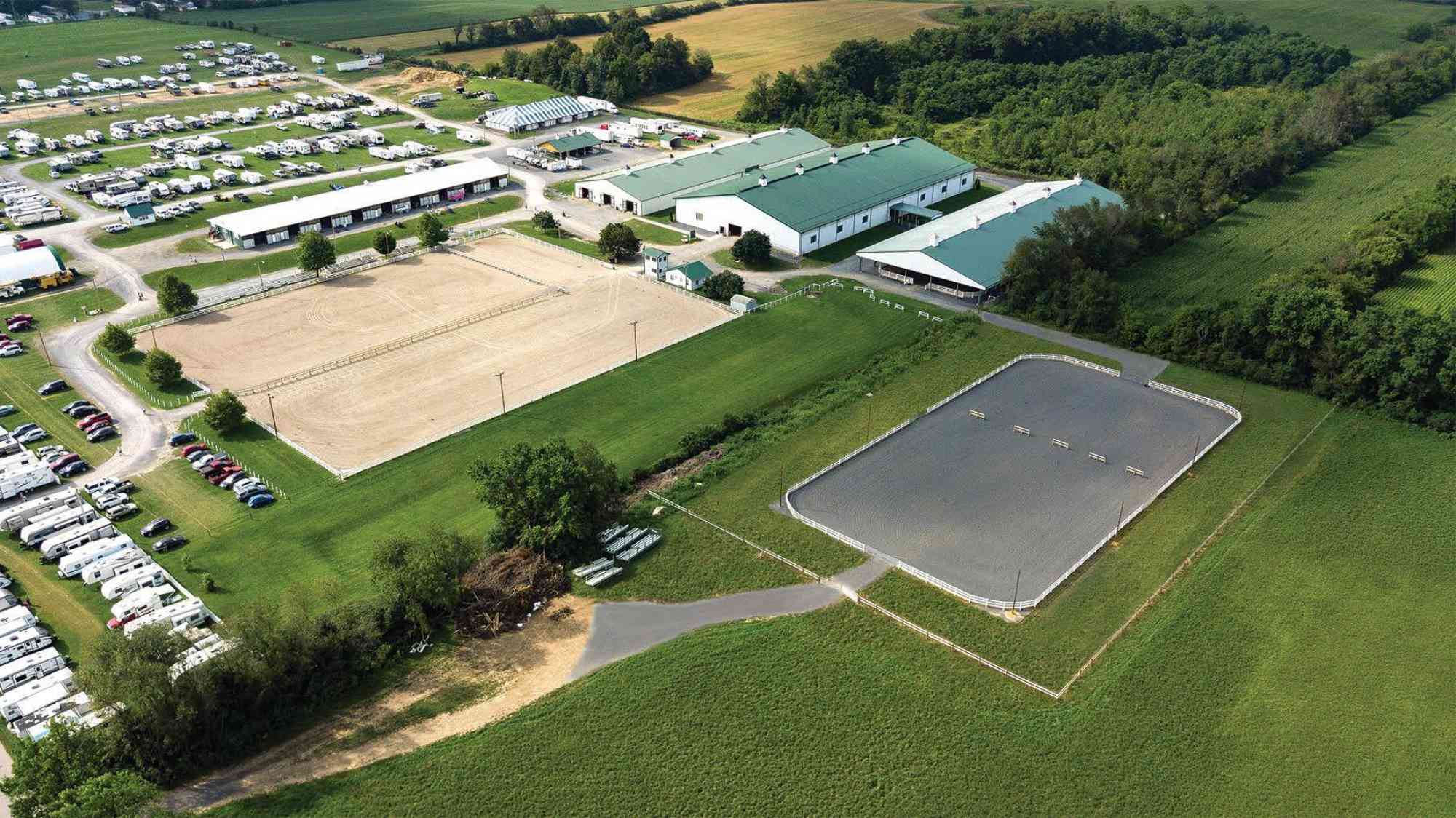 Located off PA Route 45 in Centre Hall, PA. Pet friendly. Spacious sites have electric and water hook-ups. Friends and family can camp in adjacent sites (pending availability). RV sites are $40 per night and tent sites are $30 per night (Bring your own tent). Over 260 acres with many paved roadways for biking.
Equine Center at Grange Park

The Equine Center at Grange Park is a year-round show and exhibition center in the heart of central Pennsylvania. The center boasts a state-of-the-art indoor show complex offering the following:
123′ x 300′ indoor arena with spectator seating
125′ x 300′ covered arena,
Two 140′ x 230′ outdoor arenas
70′ x 280′ holding and warm-up area for the outdoor arenas
150′ x 300′ outdoor practice arena
An announcer's tower
A spacious climate-controlled office and entry center
Two barns containing 258 stalls
A large bagged shavings building
Stalling Office
Restrooms/showers and laundry facilities
40′ x 60′ post and beam pavilion
1,500 RV and trailer hookups.
PSU Tailgating at Grange Park
The word is out! There is a new tradition! Grange Park is THE place to be for Penn StateTailgating!Bring your RV to Grange Park to camp for one or more nights! Our spacious sites have electric and water hookups and shuttle busses are available.
Grange Park is located in Centre Hall, just 12 miles from Beaver Stadium. Visiting teams welcome.