Happy Valley in Winter is Sure to Please
Unless you are a skier, Central Pennsylvania may not be the first place that comes to mind for a winter getaway. However, Happy Valley has so much to offer visitors whether the sun is shining or snow's falling.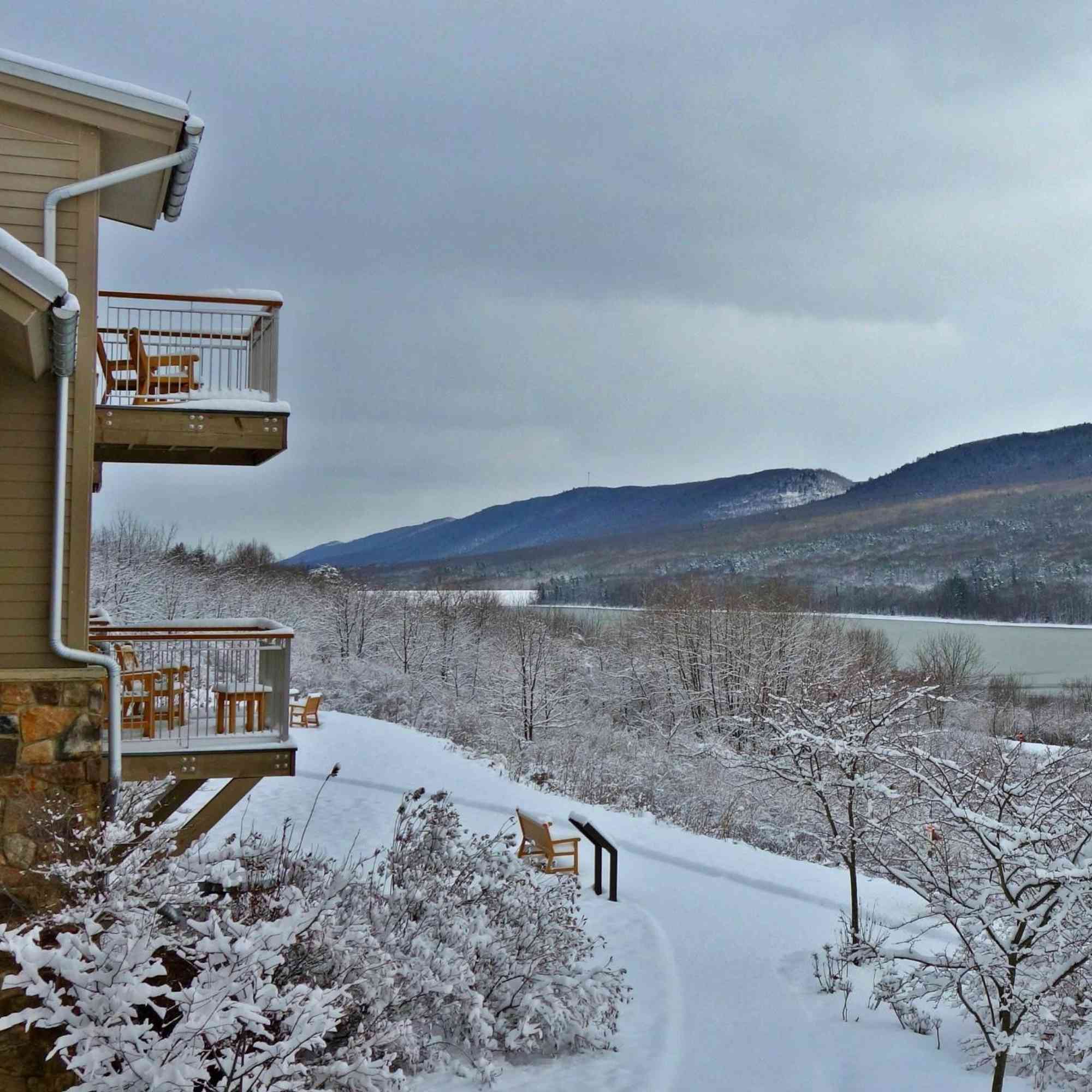 Outdoor adventurers will find a host of things to do in the region. Bald Eagle State Park offers over 14 miles of trails ideal for hiking, snowshoeing and cross-country skiing. Several miles of easy trails surround the Nature Lodge at Bald Eagle. Beginners to these outdoor winter activities will find these trails to be accessible but still challenging.

Those who don't mind the cold and are up for real adventure, pack your fishing gear and pop-up shelter, then head to Foster Joseph Sayers Reservoir at Bald Eagle. This engineered lake provides over 630 frozen acres suitable for ice fishing.
Visitors seeking more historical and cultural activities can find art, architecture, and history in nearby Bellefonte.
In winter, after a snowfall, the quaint Victorian town of Bellefonte feels like stepping into a real-life Currier and Ives scene. The Bellefonte Historic District appears on the National Register of Historic Places and is a perfect introduction to the various styles and construction of Victorian architecture. Throughout this walkable town you will find Painted Ladies (Victorian homes painted in at least 3 colors) and gingerbread adorned wood structures. But Bellefonte is better known for its large collection of brick and limestone buildings.
While meandering the historic district, pay a visit to the Georgian-style Linn Home. Today this limestone building houses the Bellefonte Art Museum (BAM). Take a few minutes or more to visit this bite size museum. While a small gallery, BAM offers a nice collection of artworks. Many of the pieces are on loan and are compositions by regional artists.
Additionally, this home was once a stop on the underground railroad. The third floor is dedicated to that bit of history and offers a glimpse into the conditions which freedom-seeking slaves endured for that outcome.
Finally, a visit to State College will provide travelers with everything from college sports to dining, bars and shopping. This town has all the hustle and bustle you would expect from a college town. It feels unexpectedly cosmopolitan given its location in a rural region of the state.
While winter may not be peak season in Happy Valley, visitors will delight in all the region offers throughout the year. And it doesn't get any prettier than when covered by a fresh layer of snow.

Read more about Susan's trip to Happy Valley at "7 Surprising Happy Valley, PA Facts and Why You'll Want to Visit"
Bio
Susan Decoteau-Ferrier a freelance travel writer and blogger at GenXTraveler.com. She writes about adventure travel, especially for the more seasoned traveler. Her website covers travel throughout the Mid-Atlantic Region, as well as, more far-flung destinations around the globe.