How to Spend 24 Hours in Penns Valley
State College may be the heart of Centre County, but the rolling farmlands, meandering creeks and quiet beauty of the surrounding valleys is part of what makes this area such a great place to live and visit. And it doesn't get prettier than Penns Valley.

Gen. James Potter, a farmer, soldier and Pennsylvania politician, happened upon Penns Valley in 1764 and settled at Old Fort, near Centre Hall, in 1774. The oldest town in Centre County is here as well. Aaronsburg, which was planned out in 1786, is a tiny hamlet just past the more progressive Millheim on PA-45.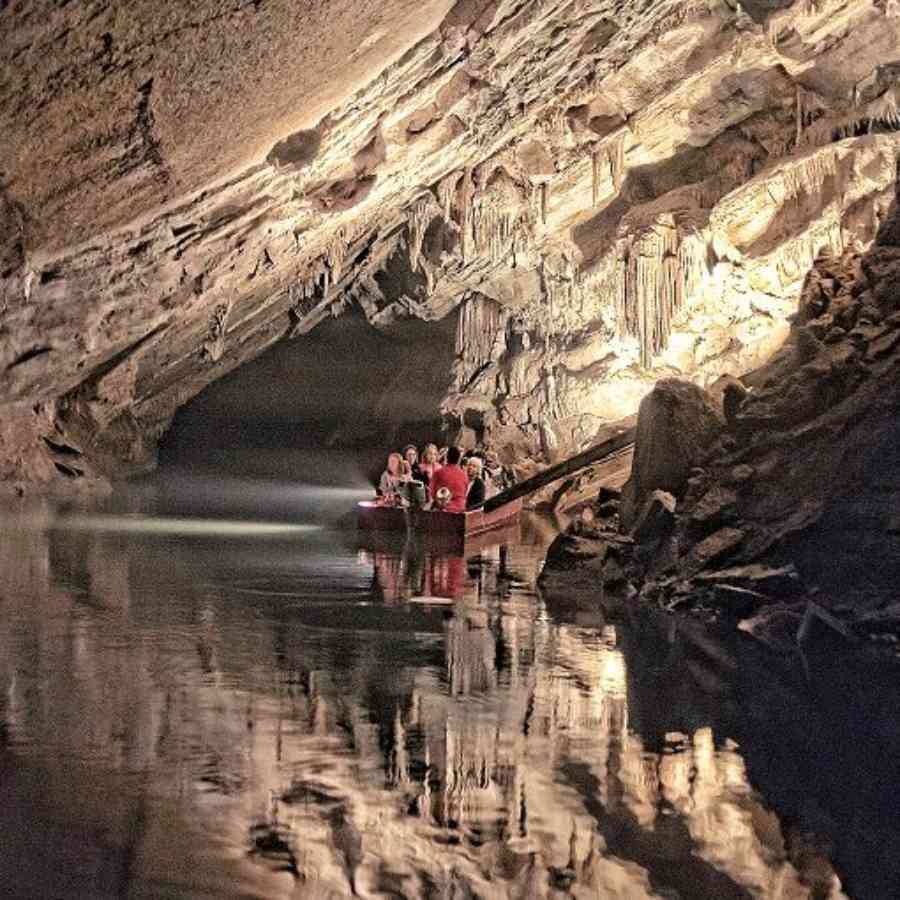 The valley is part of the Chesapeake Watershed, and its main waterway is the famed Penns Creek, whose headwaters are south of Centre Hall in Penns Cave. Penns Creek is world-famous among fly-fishermen for its wild brown trout and its challenging conditions. If you're there in late May or early June, ask the locals to tell you about – or show you – the famous "green drake hatch." It is truly a sight to see.
The deeper you go into Penns Valley, the more likely you are to happen upon an Amish buggy, as the area is home to Old Order Amish communities. Look for these farmers' and bakers' delicious goods at produce stands and at the Millheim Farmers Market on Saturdays.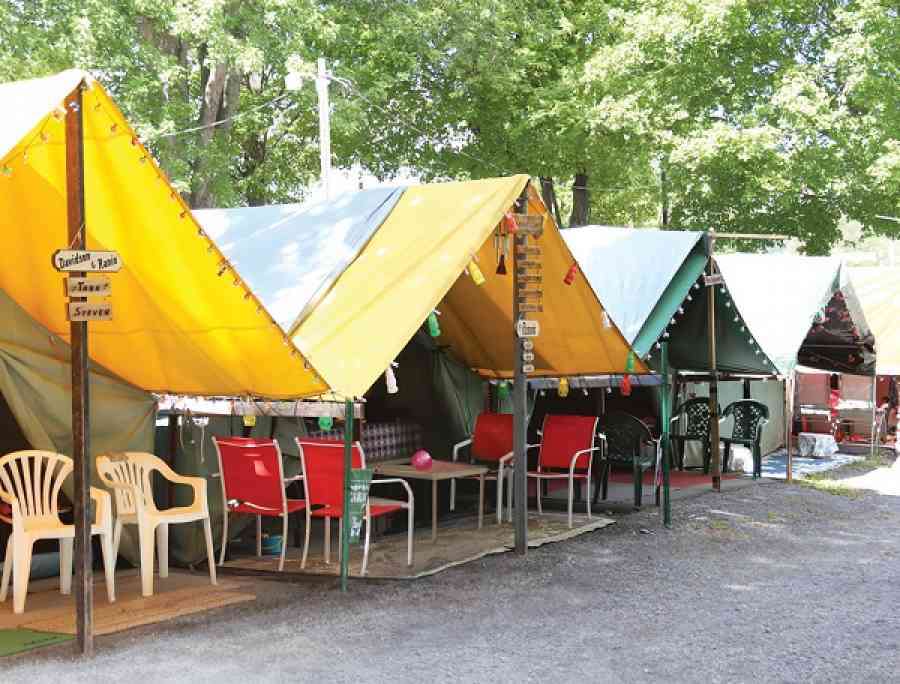 Centre Hall is most famous for the annual Centre County Grange Encampment and Fair. Better known as The Grange Fair, it's a 9-day fair at the end of the summer that includes amusement rides; livestock and horse shows; competitions; national, regional and local entertainment; and more food vendors than you can dream up. For generations, families have been "moving in" to Grange every year, bringing in furniture and setting up camp for the entirety of the festival.
For a quick trip that feels nostalgic, historic and refreshingly beautiful, take a ride down PA-45 and spend some time in picturesque Penns Valley.
24 Hours in Penns Valley
Driving the scenic PA-45 out to Penns Valley from State College is half the fun. Take a moment to stop and snap a pic of the unique Neff Round Barn (or Red Round Barn), a beautiful barn and architectural landmark that's more than 100 years old.
Head first to Penn's Cave & Wildlife Park, a natural wonder that's been open to the public since 1885. You can pick your pleasure here, with four different experiences available to adventurers. Take a boat tour of a water cavern – the only cave in Pennsylvania on the National Register of Historic Places; ride a bus through the park's grazing pastures and mountain trails to see wildlife galore; wind your way through a 4,800-square-foot Miner's Maze; or hop aboard a Jeep for some off-roading fun. And don't miss the sunflowers in late summer; the huge field of giant blooms is absolutely breathtaking. If you have kids that are rock-hounds you can also pan for gem stones.
When you've worked up an appetite, hit up Pizza Heaven in Spring Mills for lunch or, if it's Friday, head to Dutch Valley Bakery to fill up on freshly grilled chicken and pork with delicious side dishes, all made by local Amish cooks and bakers. (Homemade baked goods are available both Fridays and Saturdays there.)
After lunch, continue east on PA-45 (toward Millheim) and turn right onto Paradise Road and head south, following signs to Poe Valley State Park to enjoy the 25-acre Poe Lake's beach and the surrounding forests. There's a snack bar, boat rentals and hiking trails that connect to the extensive trail network in nearby Bald Eagle State Forest.
If you're into history more than nature and it's Saturday, drive through Millheim (don't worry, you'll be back later) to Aaronsburg and the Penns Valley Area Historical Museum, where a trove of local treasures can be found. Learn about the history of Aaronsburg, see artifacts you'd find in an old general store, learn about the area's textile industry ties and more at this small, free museum that's open Saturday afternoons in the summer and early fall.
End your afternoon in Millheim, where you can take a stroll through The Green Drake Gallery and Arts Center on West Main Street. There you'll find the best fine art by regional artists, including hundreds of beautiful paintings, photographs, sculptures, pottery and other media.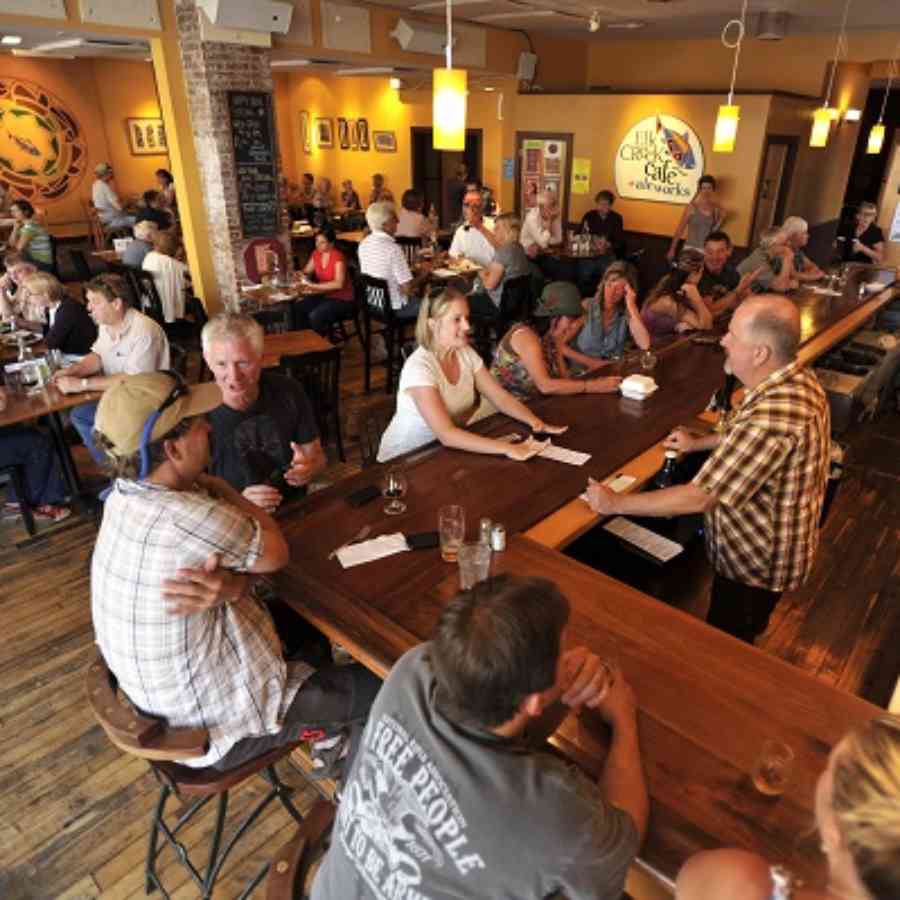 Then mosey across the street (watch for buggies!) to Elk Creek Café & Aleworks, which is known for its locally sourced food and its selection of craft beers, brewed on-site. The locals are friendly and there's often live music at Elk Creek, so linger as long as you like to take in the best of Millheim's small-town charm.
After a restful night's sleep and breakfast at Lead Horse Bed & Breakfast in nearby Spring Mills (or, if it's Sunday, go for brunch back at Elk Creek Café), drive through Millheim and Coburn and up Poe Paddy Drive to Penns View for a sweeping vista of Penns Creek and the surrounding mountains and ridges of Penns Valley.

If the spelunker inside came alive at Penns Cave, another one to try nearby is Woodward Cave, one of the largest caverns in Pennsylvania. Woodward Cave has been open to the public since 1926. These cave rooms you'll see on foot rather than by boat, and remember to bring a jacket: Even colder than Penns Cave, the caverns here are kept at a chilly 48 degrees year-round.
(Incidentally, Woodward, Pennsylvania is also home to the world-renowned Camp Woodward for action and lifestyle sports. It has grown to include several campuses across the U.S., but the original Camp Woodward was and is nestled right here in Penns Valley.)
When it's time for a bite to eat, try a sandwich, cup of soup and some fair trade coffee at IngleBean Coffee House in Millheim. Then make your way back down PA-45 toward State College, stopping to taste the wines at Seven Mountains Wine Cellars in Spring Mills and Mount Nittany Vineyard & Winery in Centre Hall.
The perfect place to end your time in Penns Valley is by wandering the grounds of Rhoneymeade Arboretum & Sculpture Garden just outside Centre Hall. The 150-acre site was first settled in 1794 and has been farmed for more than 200 years. There is now a conservation easement on the land, which is open on the weekends from April through October. The grounds house several sculptures, gorgeous native plants, a Tree Walk, and a meditative labyrinth.