July Friday In The 'Fonte Activities To Be Held In Downtown Bellefonte
Friday in the 'Fonte is bringing the fun to main street with live music, food, artisan vendors, and events hosted by Downtown Bellefonte businesses. All festivities will be held at the Centre County Courthouse and along High, Allegheny, Bishop, and Spring Streets. The community and visitors alike are invited to shop, dine, and explore downtown Bellefonte from 5 p.m. to 8 p.m. on July 29th.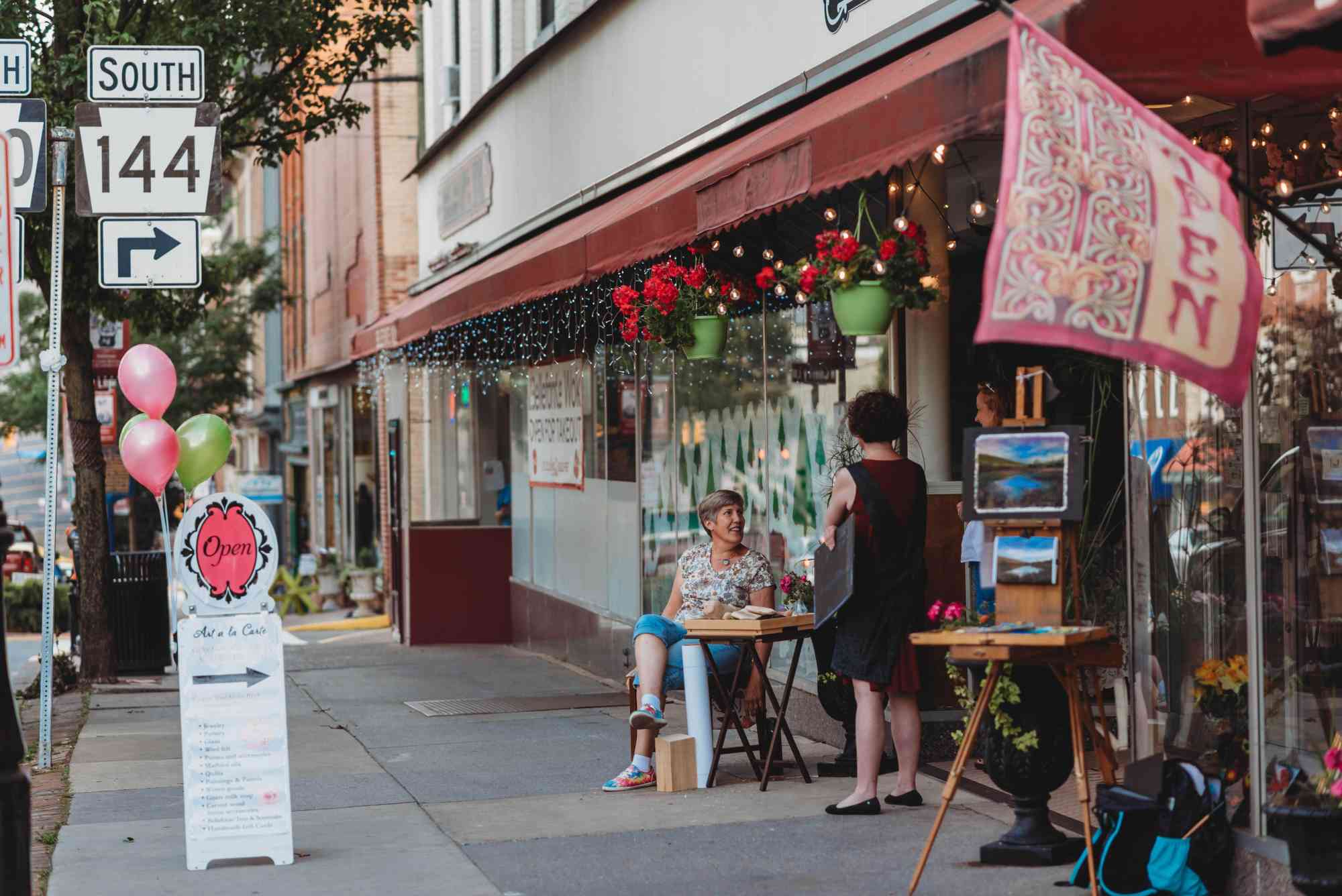 Grab a bite to eat from State Burger Co., Knights of Columbus, Nittany Catering, Pizza Mia, Mamma Lucrezia's, or your other favorite downtown restaurant and then head to the courthouse for live music by Eric Ian Farmer and browse through a variety of vendor pop-ups including Prachi's Bohemian Art, Teaberry Design Co., Sammy's Secret Garden, Acres Artisans, and many others. Bring your pup and stop by Felicity's Pet Supplies to grab a treat and then hit up Local Historia to enjoy a free historic walking tour of Bellefonte.
Businesses will have extended hours and are excited to celebrate the day with specials, promotions, and events! Stop by The Magpie's Nest, a home goods accessories boutique, to find unique items for your home or shop gifts for your friends and families - and don't miss vendors, Diirstains and Mya's Wraps and Crafts while you are there!
In need of a drink? By A Thread and Belle Mercantile will be hosting Sip & Shop's, while Big Spring Spirits will be set up next to the courthouse ready to mix up a refreshing beverage for you. Bees Knees Coffee will be waiting at By A Thread ready to offer you an afternoon coffee pick-me-up.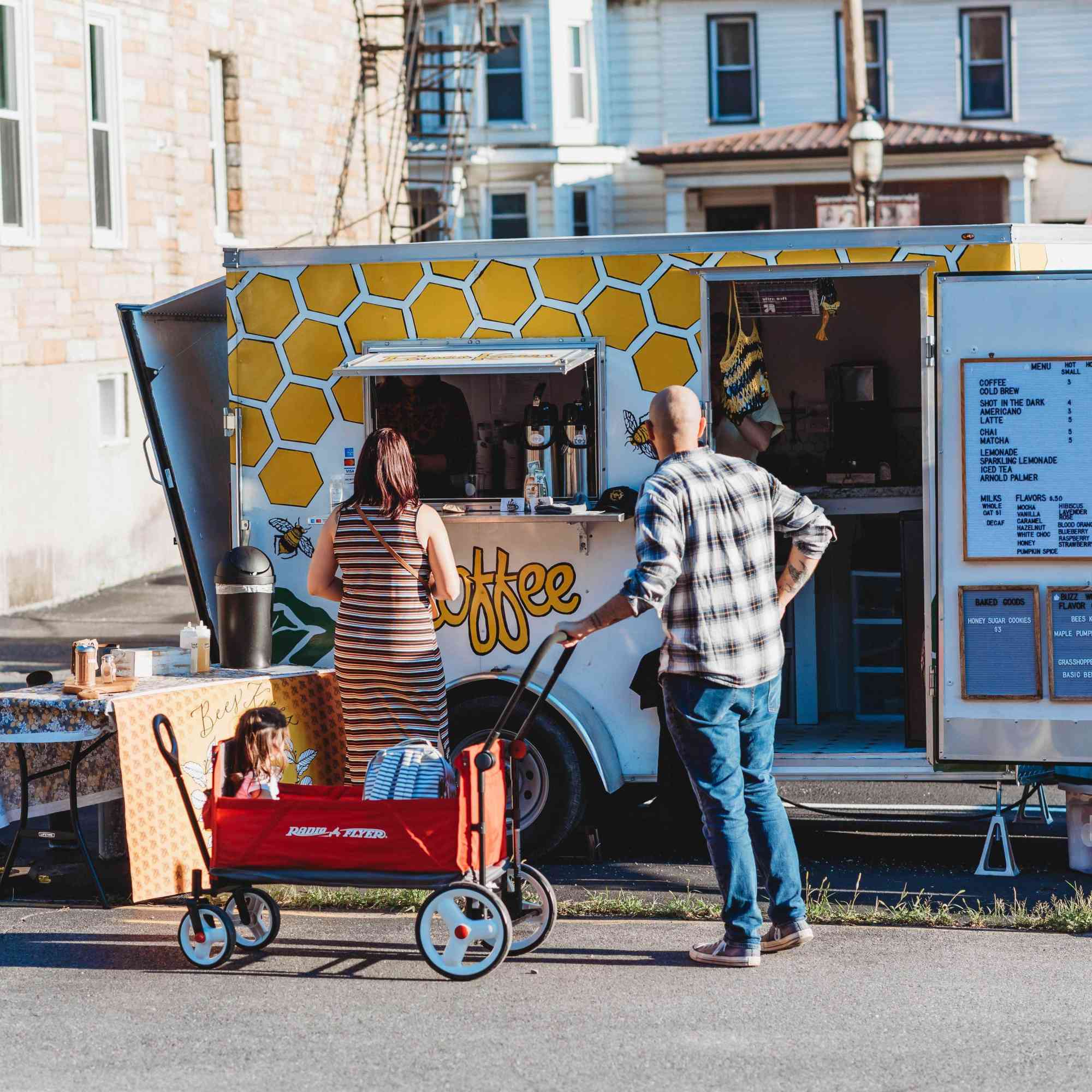 Find music and vintage records brought to you by DJ Fez of Fez Records and handmade jewelry from Rebel Made Goods outside Belle Mercantile. Sisters' Sunflower will be set up at By A Thread prepared to showcase their newest stickers!
The kiddos will enjoy balloon art, rock painting and other children's activities at the YMCA. Afterward, hop over to the diamond to enjoy the finest Italian ice from Sunset Slush Happy Valley.
Check out all the Downtown Bellefonte happenings below! Many of these businesses are listed on the 2022 Discovery Passport. Get yours today at Belle Mercantile or visit the DBI booth during Friday in the 'Fonte.
Bellefonte.com, Blink, Happy Valley Adventure Bureau, and Stuckey Ford Bellefonte are this year's sponsors for the Friday in the 'Fonte 2022 Summer Series.
More information about the passport and Friday in the 'Fonte can be found on the Downtown Bellefonte Inc. website.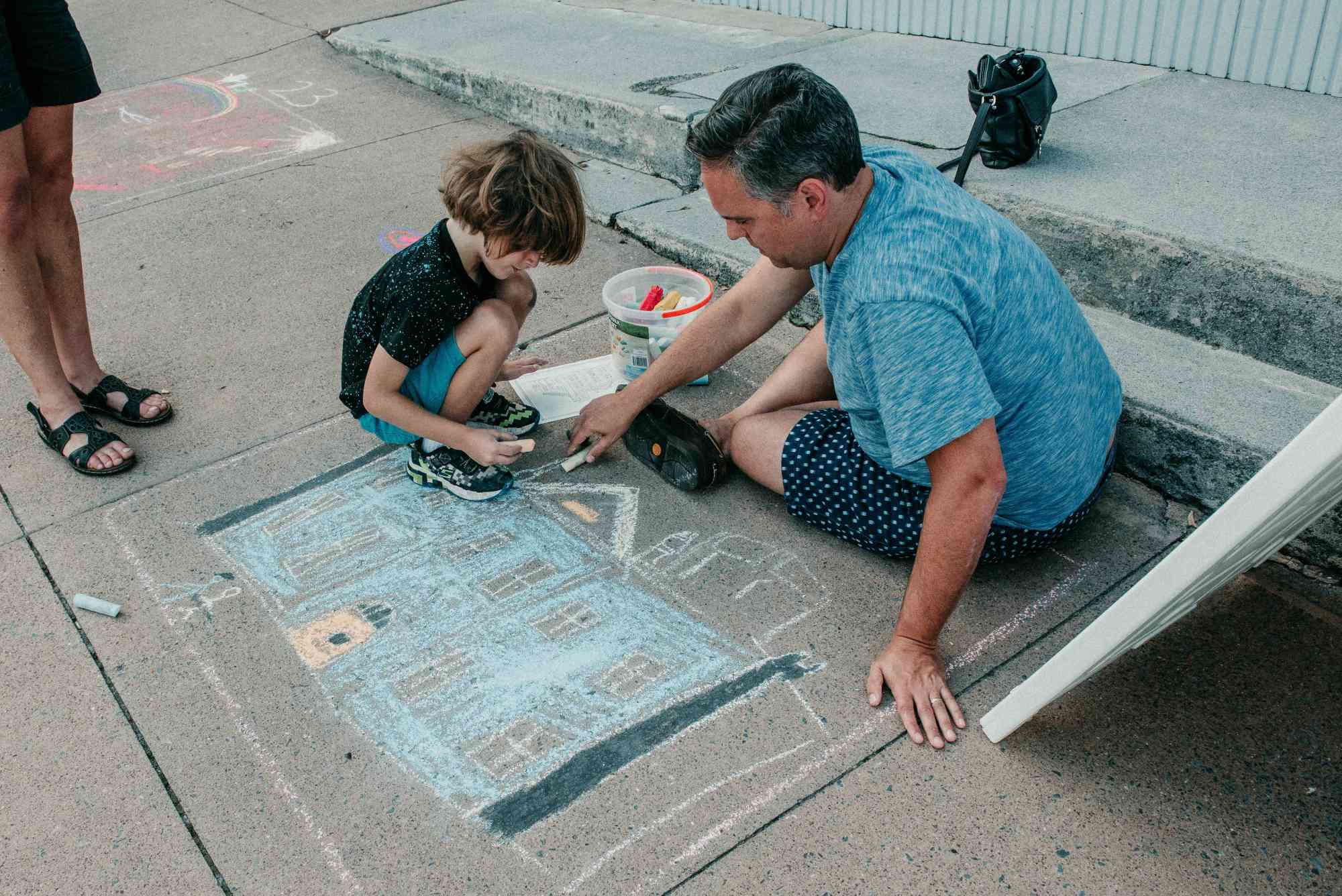 Chalk the Walk
Chalk the Walk will take place on the same day as Friday in the 'Fonte from 4 p.m. to 8 p.m. We're going to bring Bellefonte to life with colorful artwork created with chalk on High, Spring and Allegheny streets downtown. Squares will be designed by residents and families, as well as local businesses and organizations during this fundraiser that benefits Downtown Bellefonte Inc.!
To participate in this event, visit Downtown Bellefonte Inc.'s website to purchase tickets. Tickets will also be available for purchase from the DBI booth at Friday in the 'Fonte. Your ticket will include chalk supplies to be used in decorating your masterpieces inside a dedicated 4x4 foot square.
All those that participate in the event on Friday will have their designs judged by a panel for a chance to win a prize. Chalk artists will also be eligible to win the People's Choice Award, where our Downtown Bellefonte Inc.'s social media followers will vote on their favorite square via social media. All proceeds from this fundraiser go directly to supporting DBI's revitalization and economic development efforts.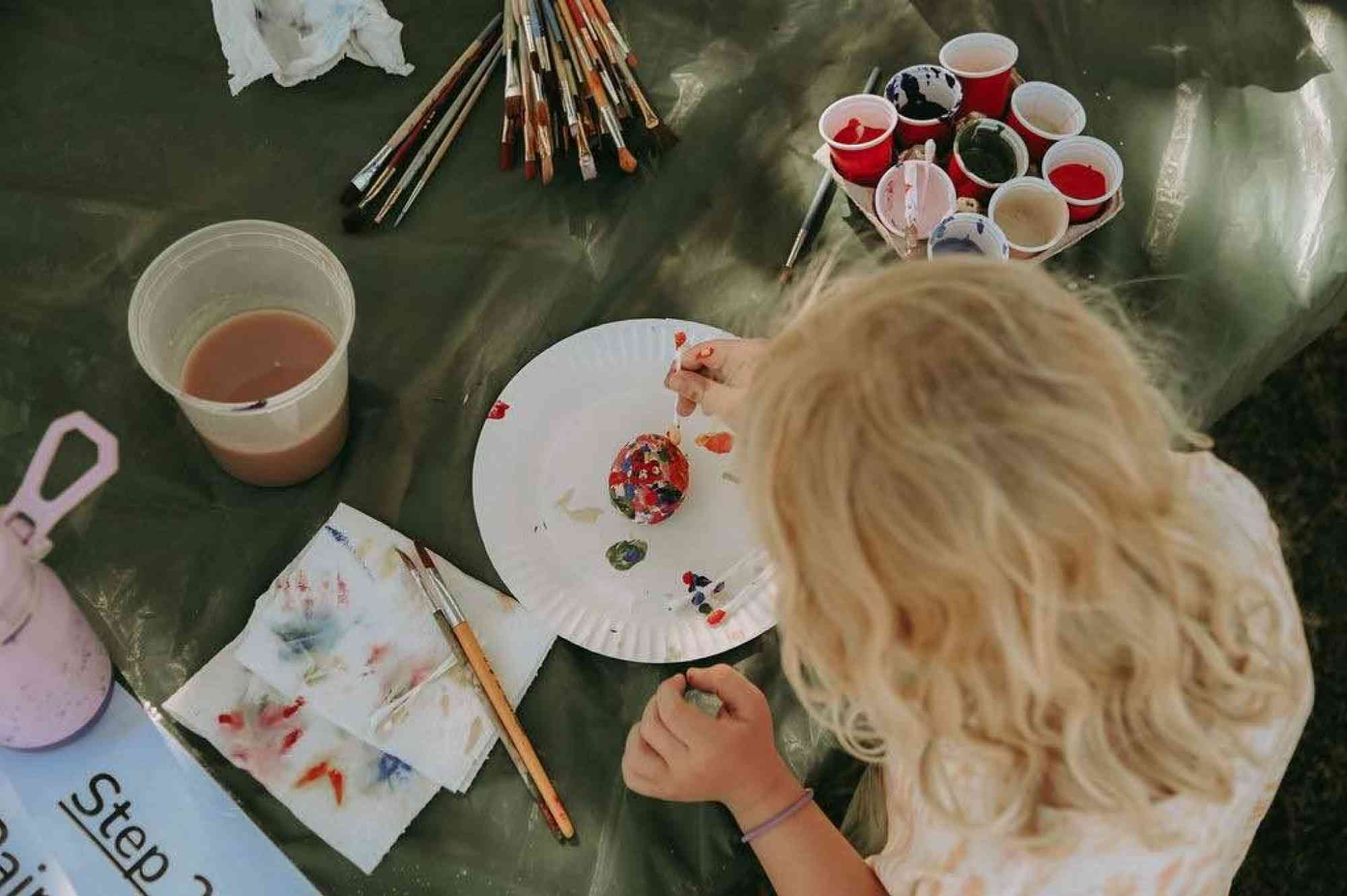 What's Happening in Town
Angels on Call, 8 a.m. to 8 p.m.
117 E High St • angelsoncall.com
Angels On Call leads the industry in finding the absolute best caregivers to provide clients with assistance at home, giving their families peace of mind. Find them at Friday in the 'Fonte to learn more about their services, meet and greet staff, and get some free goodies!
Art a la Carte, 10 a.m. to 7 p.m. + special event hours from 5 p.m. to 7 p.m. 107 S Allegheny St • artalacartepa.com
Art a la Carte features dozens of Central PA artists. In the shop, you will find jewelry, pottery, purses and bags, and much more! Be sure to catch them at each Friday in the 'Fonte with artist demonstrations, sales promotions, and cookies. This business is included on the Bellefonte Discovery Passport. Ask for a stamp with purchase!
Belle Mercantile, 10 a.m. to 7 p.m.
135 S Spring St • bellemercantile.com
Belle Mercantile is a collective marketplace featuring local artisan, handmade, vintage and unique finds. They will host a Sip + Shop from 4 p.m. – 7 p.m. featuring a delicious wine to enjoy while you browse. Hang out on their porch to enjoy music played from DJ Fez's turntable and discover gems hidden in his vintage record collection. You will also find beautiful handmade jewelry items from local artisan, Rebel Made Goods. Follow Belle Mercantile's social media to learn about features and any other pop-up events throughout the year. You can get a stamp for the Bellefonte Discovery Passport with a purchase at Belle Mercantile.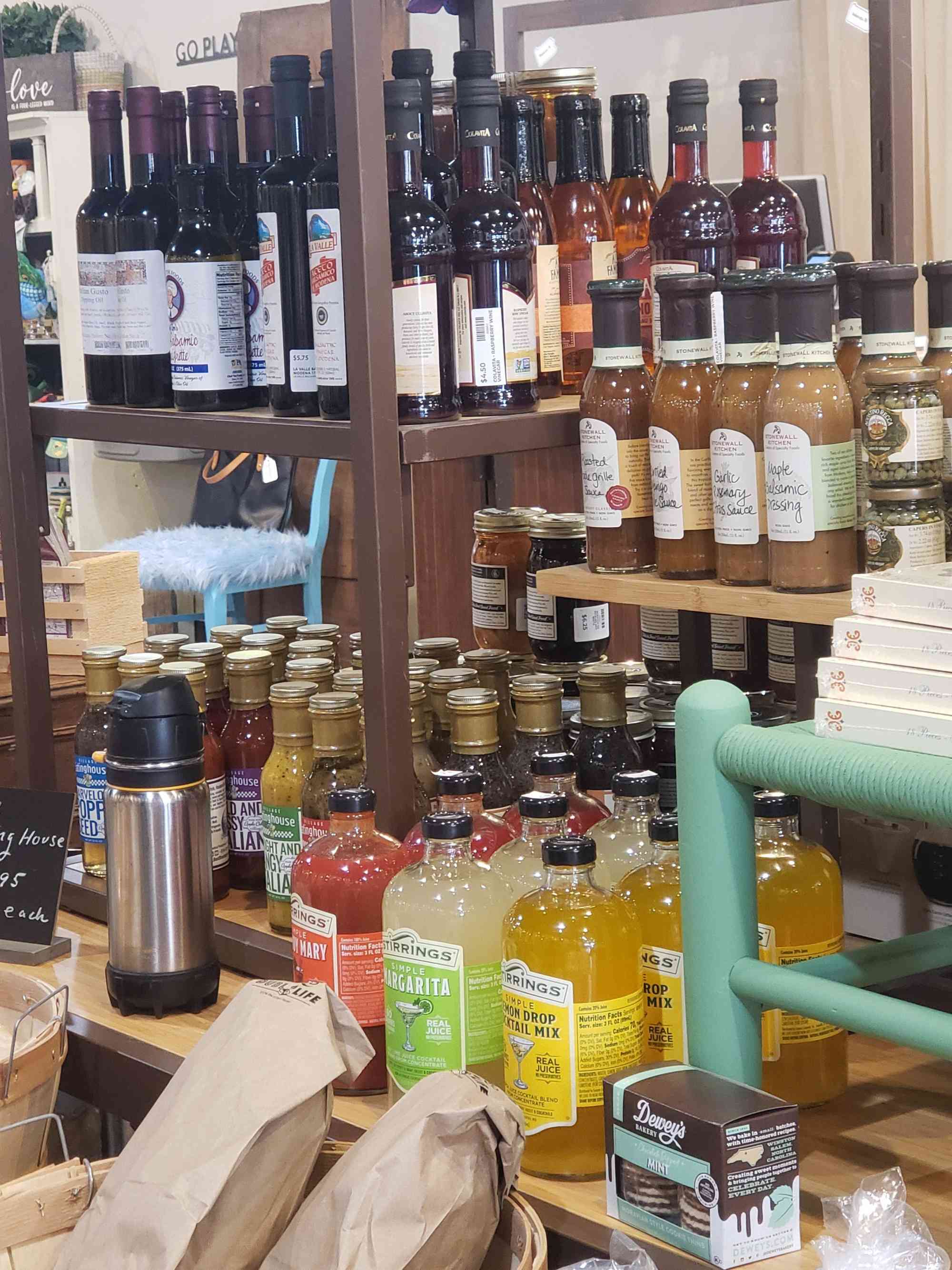 By A Thread, 11 a.m. to 7 p.m.
135 W High St • byathreadboutique.com
By A Thread is a women's clothing boutique featuring colorful spring tops, cute boho dresses, floral patterns and trendy accessories. Grab an adult beverage to sip on while you shop from 4 p.m. to 7 p.m. Get a stamp for the Bellefonte Discovery Passport with a purchase. Don't miss the Sisters' Sunflower pop-up and Bees Knees Coffee truck outside!
Faith Centre Thrift Store, 4:30 p.m. to 7:30 p.m.
110 W High St • faithcentre.info
The thrift store is a multi-faceted, faith-based ministry. The purpose of the thrift store is to provide quality, low-cost boutique and household goods. The boutique and rugged wear section offer tremendous bargains on designer and brand name boutique and antiques and vintage items. All this week, find great sales just in time for back-to-school!
Felicity's Pet Supplies, 9 a.m. to 7 p.m.
2022 Axemann Rd • felicityspetsupplies.com
Felicity's Pet Supplies is a place where you can be confident in all your pet supply purchases. Visit their table at the courthouse from 5 p.m. to 8 p.m., or check out their store location for more pet supplies, treats, and frozen yogurt for the pups! Make sure to show your Bellefonte Discovery Passport to receive a stamp with purchase.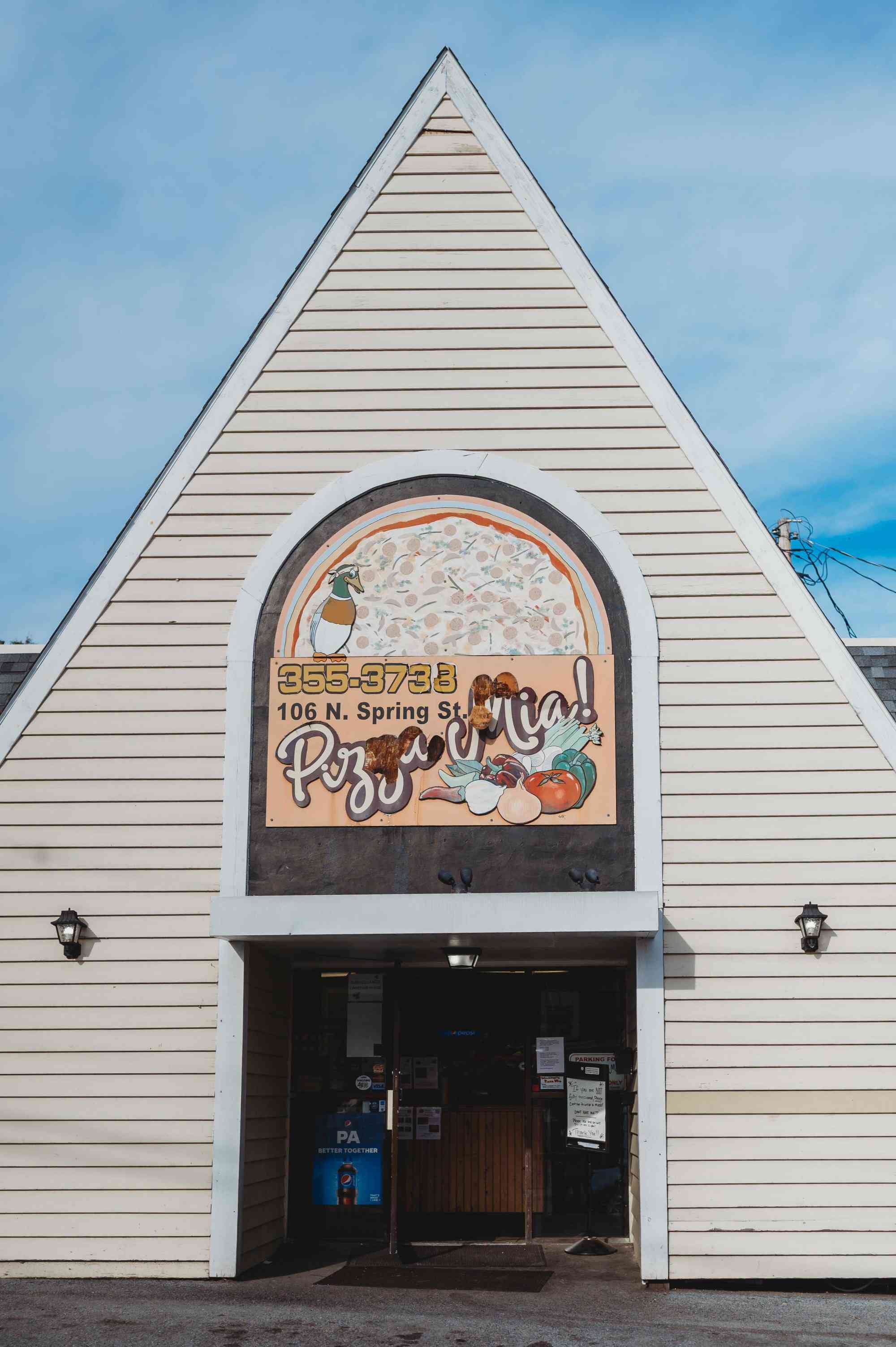 Mamma Lucrezia's Pizzeria & Italian Restaurant, 4 p.m. to 9:30 p.m.
136 S Allegheny St • mammalucreziasitalianrestaurant.com
At Mamma Lucrezias Pizzeria & Italian Restaurant, they serve cuisine such as SeafoodPizza, Tiramisu, Bianco WhitePizza, OriginalPizza, and MargheritaPizza. Located South Allegheny Street, order online for carryout or delivery. Check their social media for ongoing specials! Each order is eligible for a stamp on the Discovery Passport.
Pizza Mia!, 9 p.m. to 11 p.m.
106 N Spring St • wearepizzamia.com
Dine in, carry out, or order delivery! All menu items are locally sourced and crafted with love. Stop by on Friday for free Quackers cookies, door prizes, and many specials.
Plumb's Cards and Gifts, 9 a.m. to 9 p.m.
105 N Allegheny St • 814-355-3225
Plumb's offers beautiful home decor, gifts, cards and stationery. And don't forget about their old-fashioned soda fountain with hand dipped ice cream. Enjoy 25% off your gift shop purchase during Friday in the 'Fonte and be sure to collect your stamp for the Bellefonte Discovery Passport.
The Queen, A Victorian Bed & Breakfast, 12 p.m. to 2 p.m.
176 E Linn St • thequeenbnb.com
Step back into a more elegant time by taking a tour of the garden. Free tours will be available from 12 p.m. to 2 p.m during Friday in the 'Fonte. Call to schedule a tour. Friday in the 'Fonte participants may book a stay or buy a gift card for 10% off! Make sure to ask for a stamp for the Bellefonte Discovery Passport when the tour is finished or after you've made a reservation.
State Burger Co., 11 a.m. to 8 p.m.
101 S Allegheny St • stateburgerco.com
State Burger Co. is the perfect location for a bite to eat before walking around town for Friday in the 'Fonte. New this week, create-your-own ELK burgers! Served with fries for $12. This special is available all day (until sold out). Find this business on the Discovery Passport.