Live Music and Outdoor Dining are just the beginning for May 28th Friday in the 'Fonte
Friday in the 'Fonte, a summertime event which aims to support Bellefonte's shopping, dining, craft beverage producers and more is held on the last Friday of each month in May, June, July and September. During May's celebration, Hops & Vines will be playing in front of the courthouse and many local pop-up artisans will be set up. A community-wide Sidewalk Sale is planned, with participating businesses selling their items outside of their shops.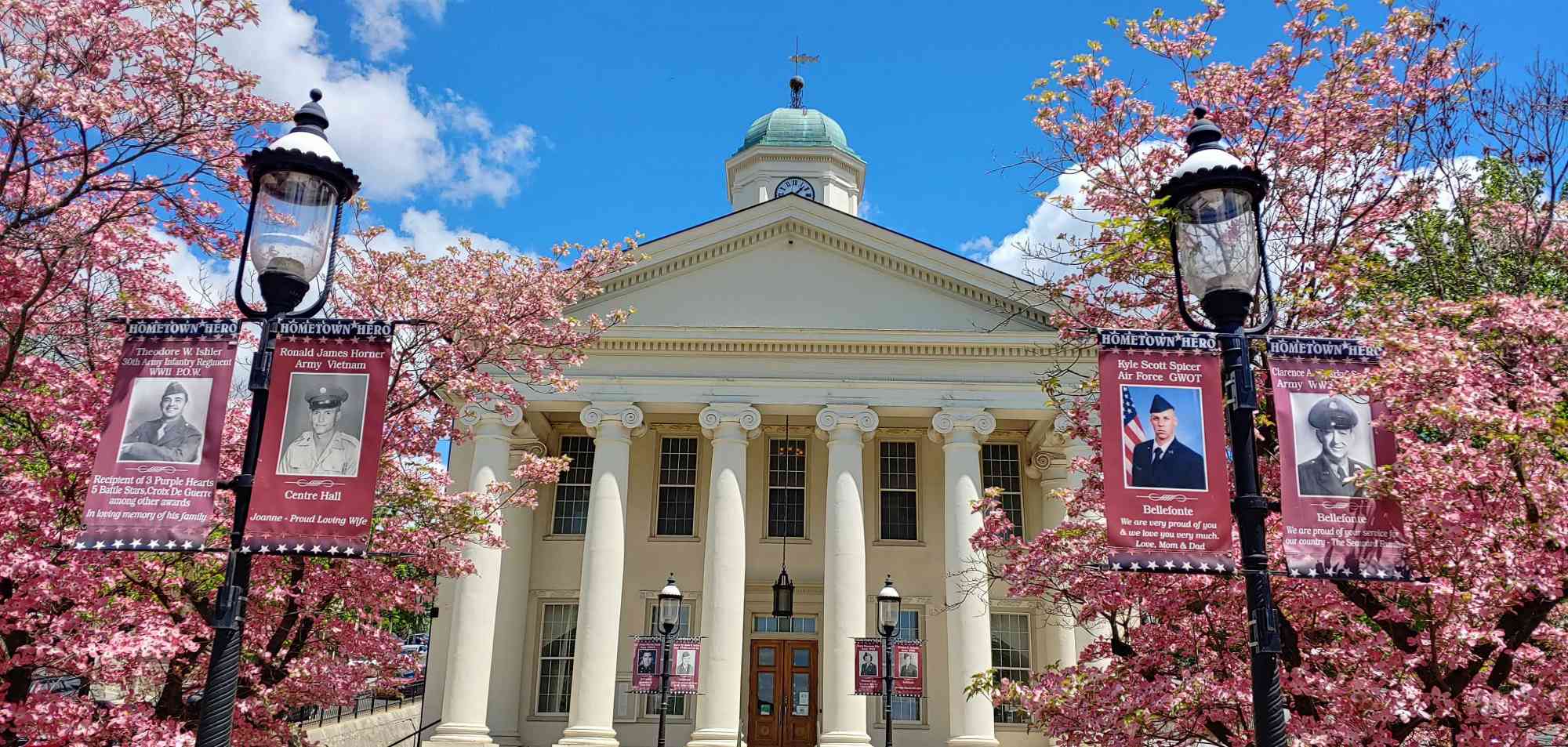 Adjacent to the band setup, a portion of E. High Street will be closed and transformed into an outdoor seating area. Pick up takeout from your favorite downtown restaurant, and then enjoy it while sipping on a craft beverage in the fresh air. Big Spring Spirits, Axemann Brewery, Nittany Catering, Keystone Cultures Co. / Mount NitaNee Kombucha, Federalist Studios Photography, Stella & Dot, JRS Landscaping and Sunset Slush Happy Valley will be popping up near the band. Full of Hot Air will be twisting balloon animals for the kiddos enjoyment! Tables are distanced, and sanitized after each use. Masks are required when not seated in outdoor dining areas.

Visit Downtown Bellefonte Inc.'s website for up to date information about the event and special shop small crawl details: downtownbellefonteinc.com.

Music sponsored by Blink and Bellefonte.com.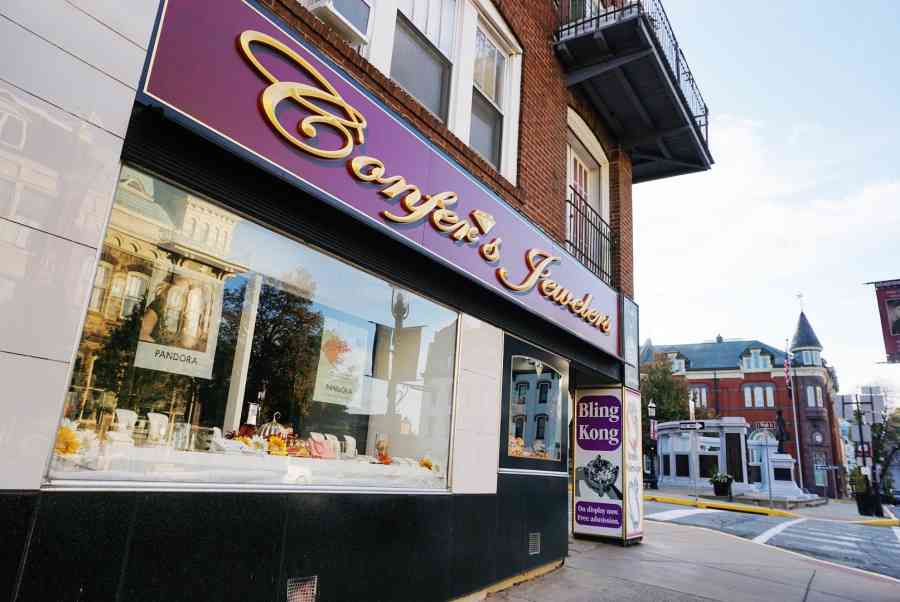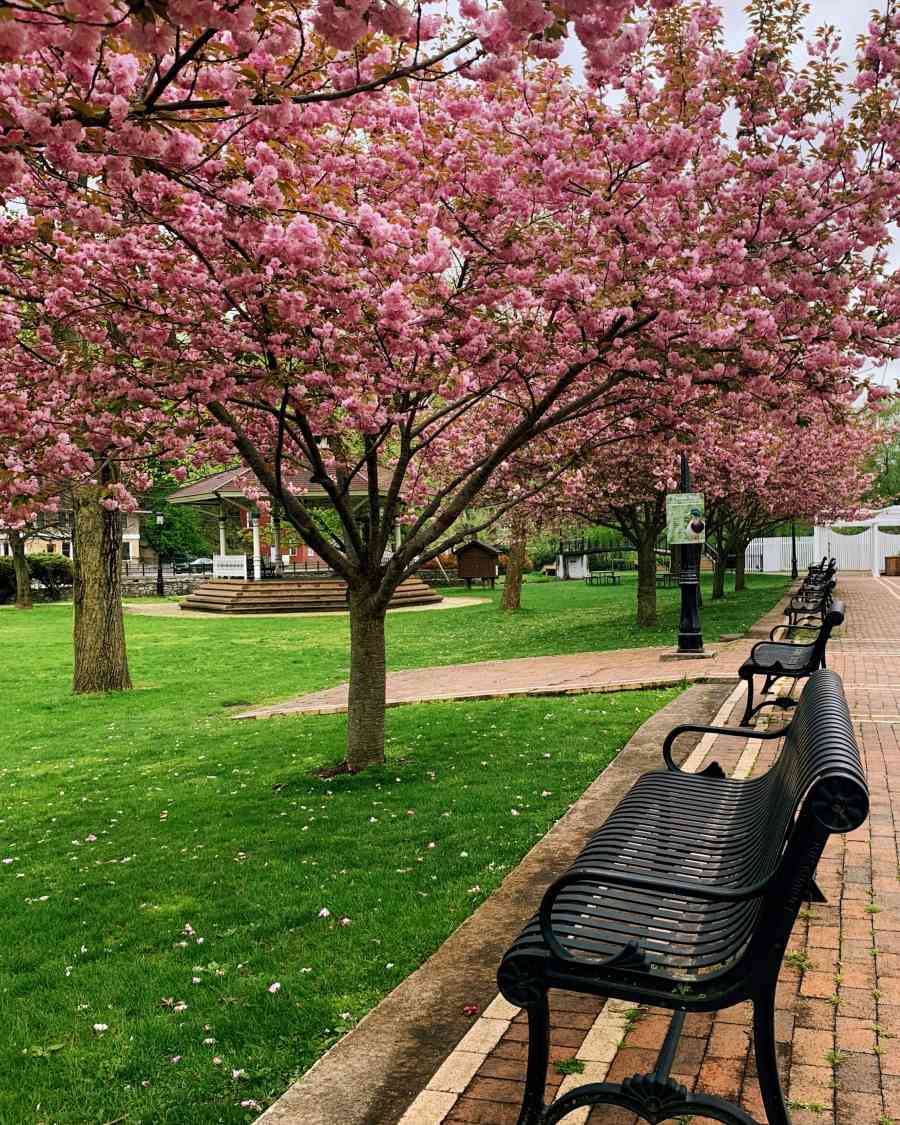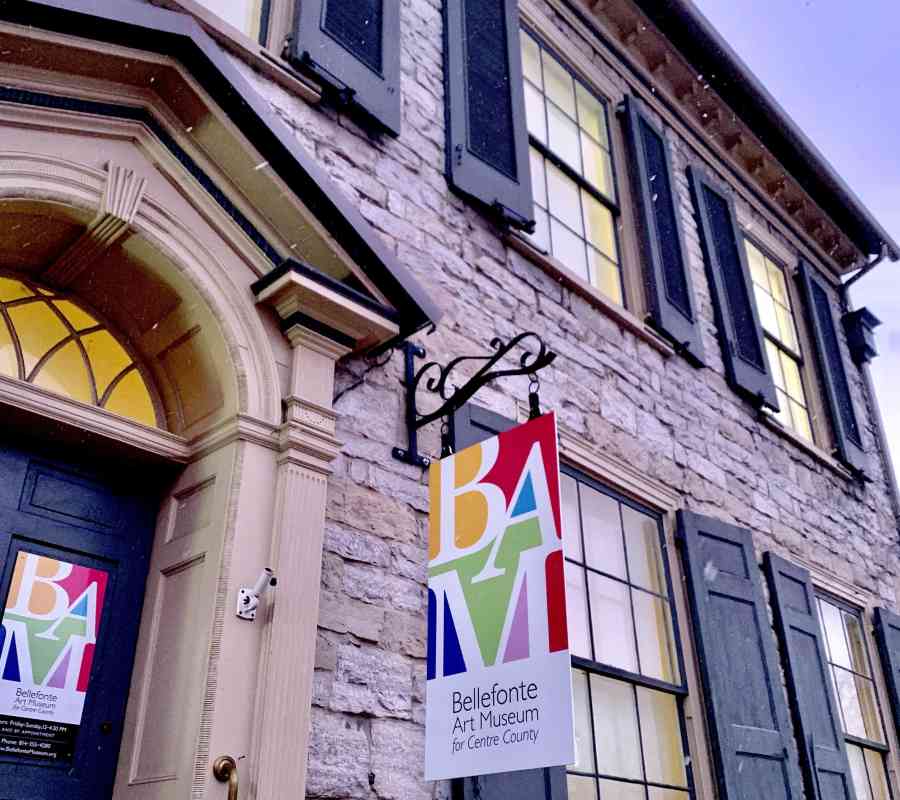 Announcements from participating businesses:

Art a la Carte, 10 a.m. to 8 p.m.

107 S. Allegheny St • artalacartepa.com
Art a la Carte is celebrating their second anniversary and they are celebrating big! Stop by for a Cookie Happy Hour from 2 to 8 pm and watch their live artist demonstrations. They will be giving away a $50 gift certificate, and you can be entered in a grand prize drawing, valued over $200, when you make a purchase. Check out their website for more information.
Axemann Brewery, Will be popping up in the outdoor beverage and dining area located adjacent to the courthouse on E. High Street from 5 to 8 p.m.
Their tasting room and patio are open and their beer is flowing. Check out their killer space with great views of Spring Creek. 2042 Axemann Road • info@axemannbrewery.com
Big Spring Spirits, Will be popping up in the outdoor beverage and dining area located adjacent to the courthouse on E. High Street from 5 to 8 p.m.
Stop in their tasting room to enjoy a summer inspired handcrafted cocktail and delicious food from Nomad Kitchen. Dine safely indoors or outdoors on the patio with views of Talleyrand Park. 198 Match Factory Place • (814) 353-4478
Bellefonte Art Museum, 12 to 8 p.m.
133 N Allegheny St • bellefontemuseum@gmail.com
During Friday in the 'Fonte, Elody Gyekis will be doing quick portrait sketches from 5pm - 7pm! It's the final weekend to experience the C19 Photo Project: A Time to Remember and A Time to Forget exhibit. It's an exhibition of photos taken during the pandemic by members of the Centre County Community and then assembled and exhibited by the Bellefonte Art Museum for Centre County. It's an exhibit not to be missed. After, be sure to check out their gift shop, which has fine art and handcrafted gems!
Bellefonte Bed and Breakfast, 5 to 8 p.m.
214 N Allegheny St • 717.419.6400
During Friday in the 'Fonte, Bellefonte Bed and Breakfast owners Kathy and Phil will host Ten Thousand Villages. Stop by to shop and as a special treat, their garden will be open and all are welcome to stroll around and sit for a few minutes while enjoying the spring blooms!
Belle Mercantile, 10 a.m. to 8 p.m.
135 South Spring St. • 814.353.4751
Belle Mercantile is a collective marketplace featuring local artisan, handmade, vintage and unique finds. Enjoy your Memorial Day weekend with your pooch! During Friday in the 'Fonte from 3 p.m. to 8 p.m. you can stop by for a doggie ice cream social; photo props will be provided.
The Blonde Bistro, 11:30 a.m. to 9 p.m.
Located inside Axemann Brewery at 2042 Axemann Rd • 814.353.4696
The Blonde Bistro is an Italian restaurant located inside Axemann Brewery. They have big plates, small plates and custom pizzas. Check out their facebook page for specials.
Bonfattos Italian Market and Corner Cafe, 7 a.m. to 7 p.m.
401 West High Street • 814.353.3330
Bonfattos is a third generation, 100 year old family business located in Historic Downtown Bellefonte. Looking for a great breakfast, lunch or dinner option? Bonfattos has it all. Their specialty coffee, italian desserts and bonanza sub are all staples made with quality ingredients.
By A Thread, 11 a.m. to 8 p.m.
135 W High Street • byathreadboutique.com
By A Thread is a women's clothing boutique featuring colorful spring tops, cute boho dresses, floral patterns and trendy accessories. Fun fact: By A Thread started as a popup before opening their brick and mortar shop, in Bellefonte, last year. During Friday in the 'Fonte Happy Valley Nomadic Spirits will be popping up from 4 p.m. - 7 p.m.
The Cakery, 11 to 8 p.m.
105 N. Potter St. • thecakerybellefonte@gmail.com
Whether you like cakes, cupcakes, pies, bread, scones, or some other sweet treat, The Cakery will most certainly meet your needs! Stop by for delicious sweet treats.
Confer's Jewelers, 10 a.m. to 7 p.m.
100 N. Allegheny Street • (814) 355-8836
Stop by for food, drinks, free prizes, giveaways, and more!
Co2 Boutique, 10 a.m to 7 p.m.
104 N Allegheny Street • (814) 353-4258
Shop at Co2 Boutique and get $5 off a $20 purchase and ½ off ½ the store. Co2 has many great accessories, gifts and jewelry.
Good Intent Cider, 3 to 10 p.m.
167 S Potter St. • 814.355.1654
Good Intent Cider is a family owned and operated cidery that strives to make the best cider by adding no water and very little sweetness. Their cidery and great outdoor patio are not to be missed! You can enjoy their cider by the glass, bottle, crowler and growler.
Good Will Goddess Located in The Plaza, 10 a.m. to 8 p.m.
124 W. High St.
If you're looking for a good book, unique curio or vintage item visit Good Will Goddess located inside The Plaza. During Friday in the 'Fonte they will be passing out free stickers from 5 to 8 p.m.
The Great Mish Mosh, 11 a.m. to 8 p.m.
128 S Allegheny Street • (814) 353-4226
Stop by Mish Mosh for a great selection of new, used, & antique furniture, estate jewelry, glassware, art, handcrafted and home decor. They've got a bit of everything!
Helen Foxx and Co., 10 a.m. to 8 p.m.
122 S Allegheny Street • (814) 548-7847
Helen Foxx carries a wide selection of ladies boutique clothing and accessories, for all sizes and budgets. Stop by to see their gorgeous spring storefront and vintage items and be sure to check out their discounted selection during the sidewalk sale!
Happy Wraps, 10 am to 8 pm
216 W High Street • (814) 954-5383
Stop in for fresh and healthy wraps and finish up with a fruit smoothie or hand-dipped Hershey's ice cream before or after your shopping adventures.
Jabebo Studio, 10 a.m. to 8 p.m.
213 E. Bishop St. • 814-353-1022
Stop in the gift shop to see their handcrafted earrings, you can also find locally made bath and beauty products, hand-made and fair-trade items. They make their earrings from recycled cereal boxes; consider donating yours to Jabebo.
Our Fair Lady Bed and Breakfast, open 24 hrs.
313 E. Linn Street • 814.355.1117
Our Fair Lady is a beloved Bed & Breakfast in the heart of Historic Bellefonte. Enjoy warm hospitality, quality comfort, and a rich historic atmosphere in this meticulously-maintained 19th century home. It's the perfect weekend getaway, or place to call home for an extended stay. During Friday in the 'Fonte they are offering a 10% discount!
Pizza Mia!, 8 a.m. to midnight
106 N Spring St • 814.355.3738
Pizza Mia's hand-tossed dough and homemade pizza sauce is what they pride themselves on. Their vegetables come from hometown gardens and the tomatoes go from vine to plate in just a few days, even in the off-season. Pickup a pizza and come enjoy it in the outdoor dining area on E. High street during Friday in the 'Fonte!
Plumb's Cards and Gifts, 9 a.m. to 9 p.m.
105 N Allegheny Street • (814) 355-3225
Plumb's offers beautiful home decor, gifts, cards and stationary. And don't forget about their old-fashioned soda fountain with hard ice cream. Get 25% off your regularly priced gift shop purchase during Friday in the 'Fonte.
Portfolio A Salon, 11 a.m. to 7 p.m.
376 Phoenix Ave • 814.466.7112
Come visit the newest and exclusive Aveda Concepts Salon. They are a new Bellefonte business with a great space, a ton of services and fabulous products. During Friday in the 'Fonte between 5 p.m. and 8 p.m you can purchase 3 trial sizes of product for $25 AND when you pre book a service you'll get 20% off + a free trial size!
Richard Knupp Heritage Center, 1 to 7 p.m.
123 N. Allegheny Street
Stop in to check out the recently opened heritage center in Bellefonte. Here you can find information on Bellefonte history and scheduled historic self-guided tours through town. Chat with Sally Houser and JoAnn Knupp about all things Bellefonte.
Titan Market, 9 a.m. to 6 p.m.
2042 Axemann Road, Suite 200 • 814.404.7422
Titan Market is an indoor market that not only has weekly markets and events. They also have space available to rent for your private parties and events! Check their Facebook page for the most current event information.