Outdoor Adventure Expo this Sunday in Bellefonte
Sunday, October 2, 2022 from 12 pm to 5 pm. | Talleyrand Park
The Outdoor Adventure Expo highlights Bellefonte's beautiful and easily accessible natural assets, while showcasing regional vendors, nonprofits, and businesses that specialize in outdoors and recreation-related products. A list of participating vendors can be found here.
This is a free-admission, regional event to promote nature-based tourism and commerce. This event also serves as a fundraiser for Downtown Bellefonte, Inc. to aid in its economic development initiatives.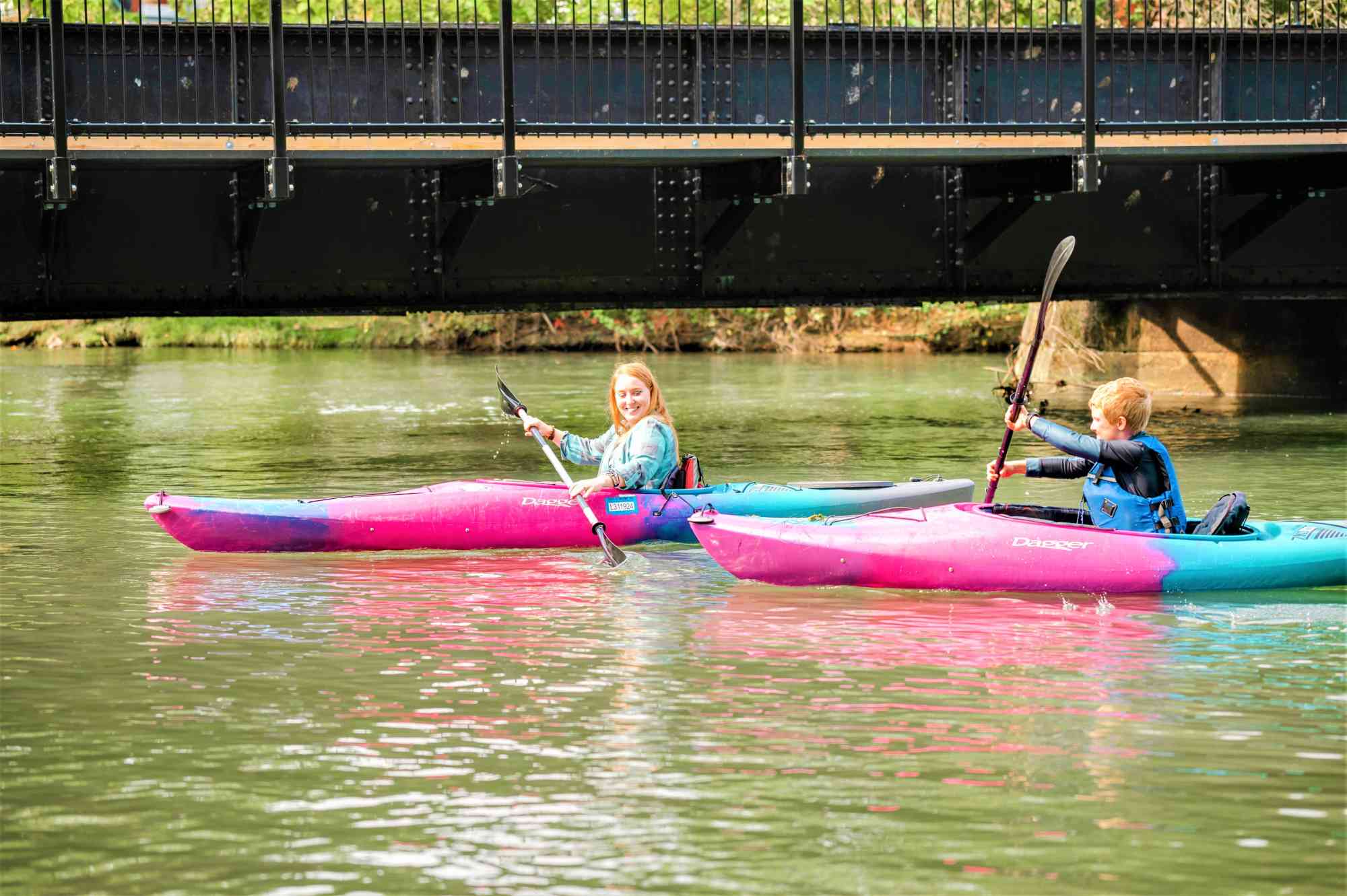 The Expo will have adventure-based nonprofits, makers, and vendors. We also offer free workshops on topics like historic walking tours, kayaking, fly fishing, milkweed seed balls, cooking demonstrations, croquet games, beekeeping, backpacking, hammock camping and camping gear basics. In 2021, we had an estimated 2,500-3,000 attendees meet over 64 vendors and attend 12 workshops.

We are again partnering with Historic Bellefonte Inc to bring you a full day of music during the event.
The Music will be held alongside the event from 12pm-4pm
● Brass Rats 12pm-1pm
● Granma Ben 1:30pm-2:30pm
● Natasha and the Spyboys 3pm-4pm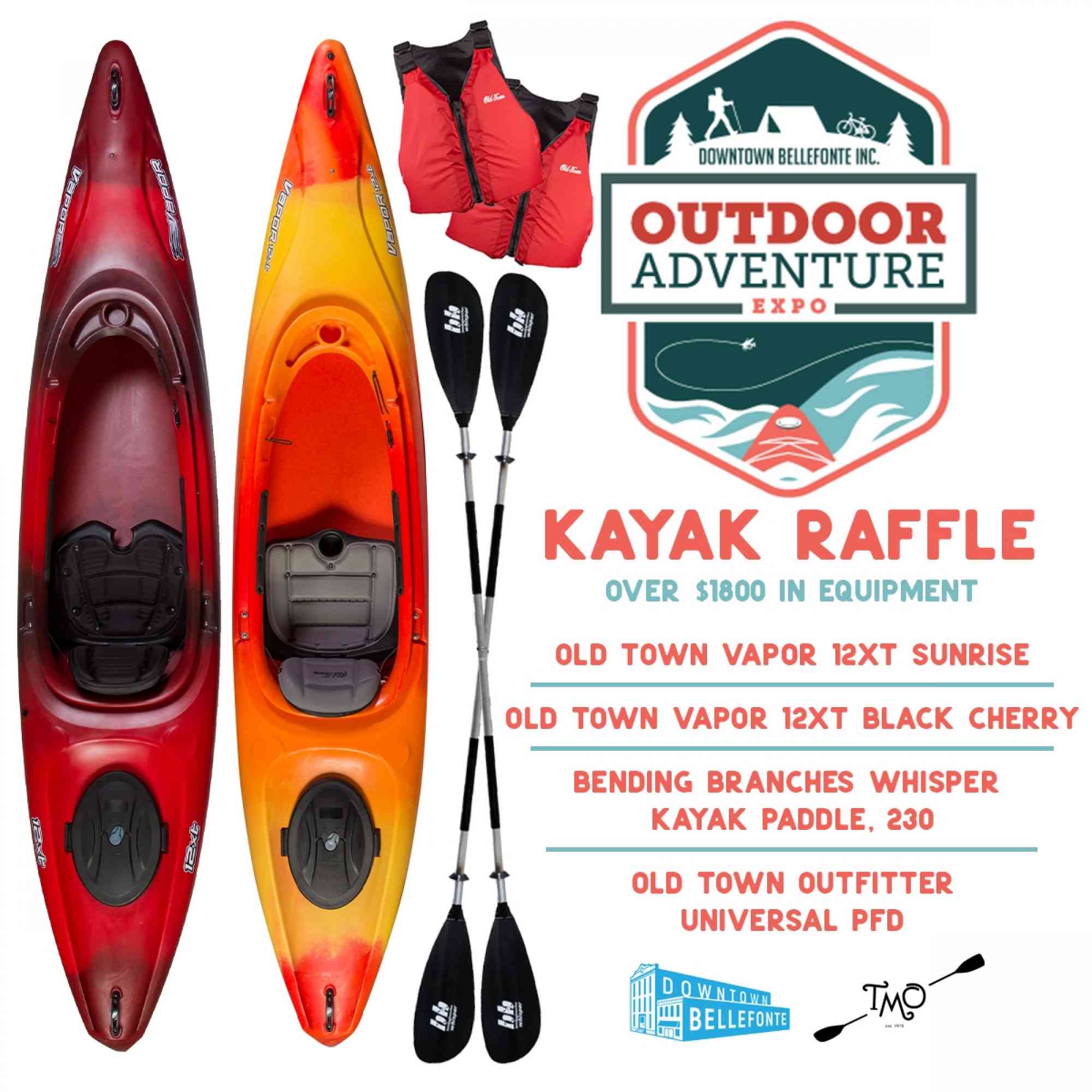 This year we will again have our Fantastic Kayak Raffle! We will be offering 2 kayaks and equipment for a prize worth over $1800. Please grab a few raffle tickets while you're at the expo. You have a great chance to win some amazing kayaks from our local partner Tussey Mountain Outfitters.
The kit contains:
1 Old Town Vapor 12xt Sunrise
1 Old Town Vapor 12xt Black Cherry
2 Bending Branches Whisper Kayak Paddle, 230
2 Old Town OutfitterUniversal PFD