'Sno Big Deal run kicks off Tussey Teasers series
State College, Pa. – Organizers of the Tussey Mountainback 50 Mile Relay and Ultramarathon in Central Pennsylvania will kick off the 2022 Tussey Teasers run series on Feb. 5 with the Colyer 'Sno Big Deal 10K run.
The free series consists of six group runs in Rothrock State Forest on parts of the 50-mile course used for the Mountainback race. The series continues through mid-June, with varied terrain and distances ranging from 10 kilometers to the half marathon (13.1 miles). Timing is provided, and water stations are provided for the runs that are longer than 10 kilometers. A schedule with dates, locations and directions is available at https://www.tusseymountainback.com/events/tussey-teasers.

The 'Sno Big Deal got its name not just because it's in February, but because part of the run takes place on an unmaintained forest road.
"You could say the chance of snow for this event is quite high," said organizer Mike Casper.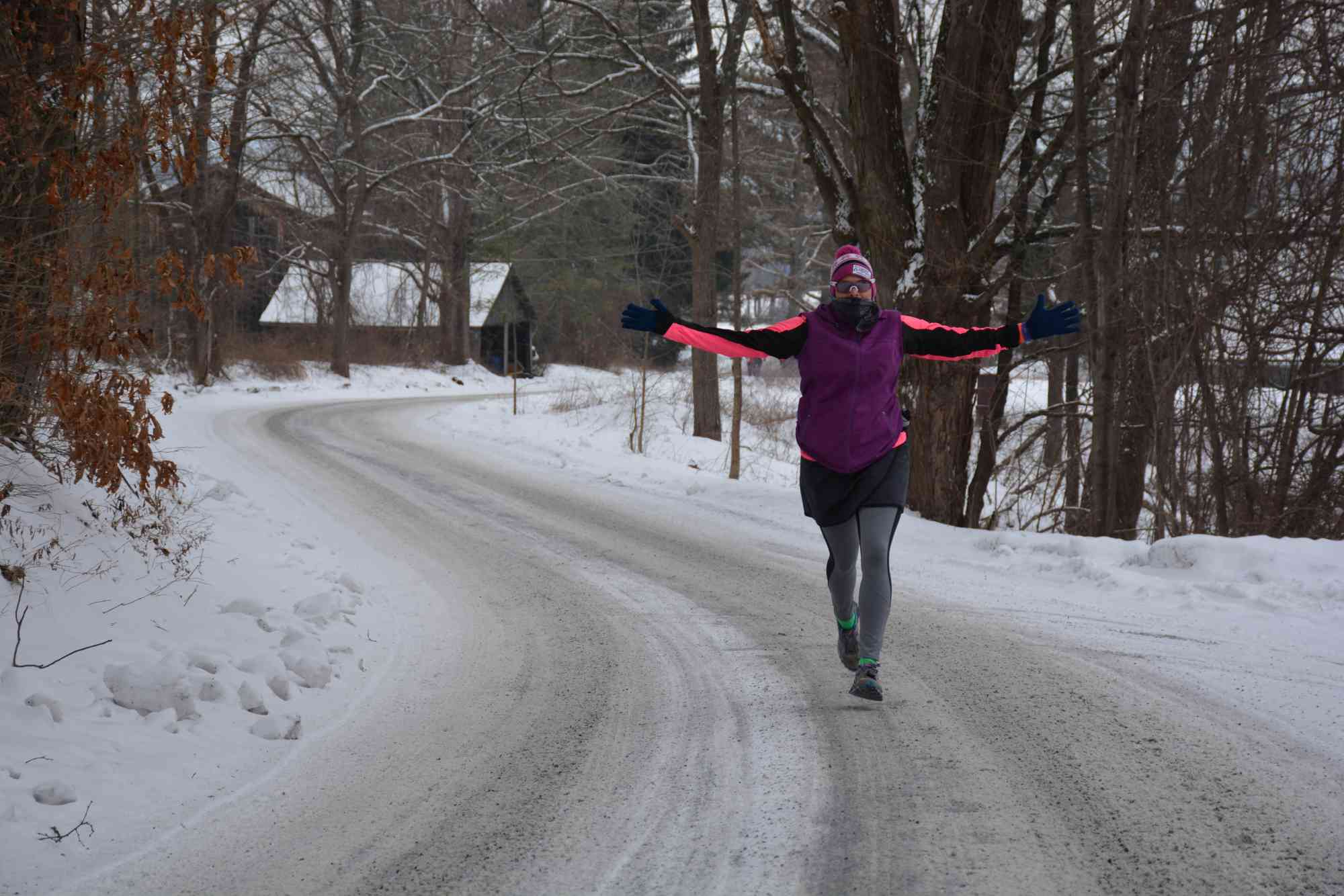 Donations may be made at any Tussey Teaser event or at the Tussey Mountainback race on Oct. 16. The events are also collecting gently used running shoes in support of the Sneakers4Good program.
The Mountainback's fall 50-mile event welcomes both recreational and competitive runners to participate on relay teams of 2 to 8 runners, as well as offering the solo ultramarathon option.
Event details, registration and volunteer information are available at www.tusseymountainback.com or by calling 814-424-1314. For more information about the Dyslexia Reading Center of Central PA, visit https://dyslexiareadingcenter.org/.
The Happy Valley Adventure Bureau is a major sponsor of the Mountainback event. Key sponsors also include KCF Technologies, Rapid Transit Sportswear, Steven Bodner Team of RE/MAX Centre Realty, Wegmans, Appalachian Outdoors, PYP Studio, East Coast Health & Fitness, Tussey Mountain, and The Sign Stop.
Participants must sign an event waiver before the run. Participants are required to wear a mask before and after the run and observe social distancing.
Proceeds from this year's Mountainback events will support the Dyslexia Reading Center of Central PA, a Centre County nonprofit whose mission is to help children and adults triumph over the disability of dyslexia. According to the National Institutes of Health, 20 percent of the U.S. population struggles with some level of dyslexia, ranging from mild to severe.