We Are Inn and Lobby Grille Implements COVID Safety Plan
The We Are Inn Hotel and Lobby Grille and Bar in Philipsburg has hardly known an existence without COVID-19.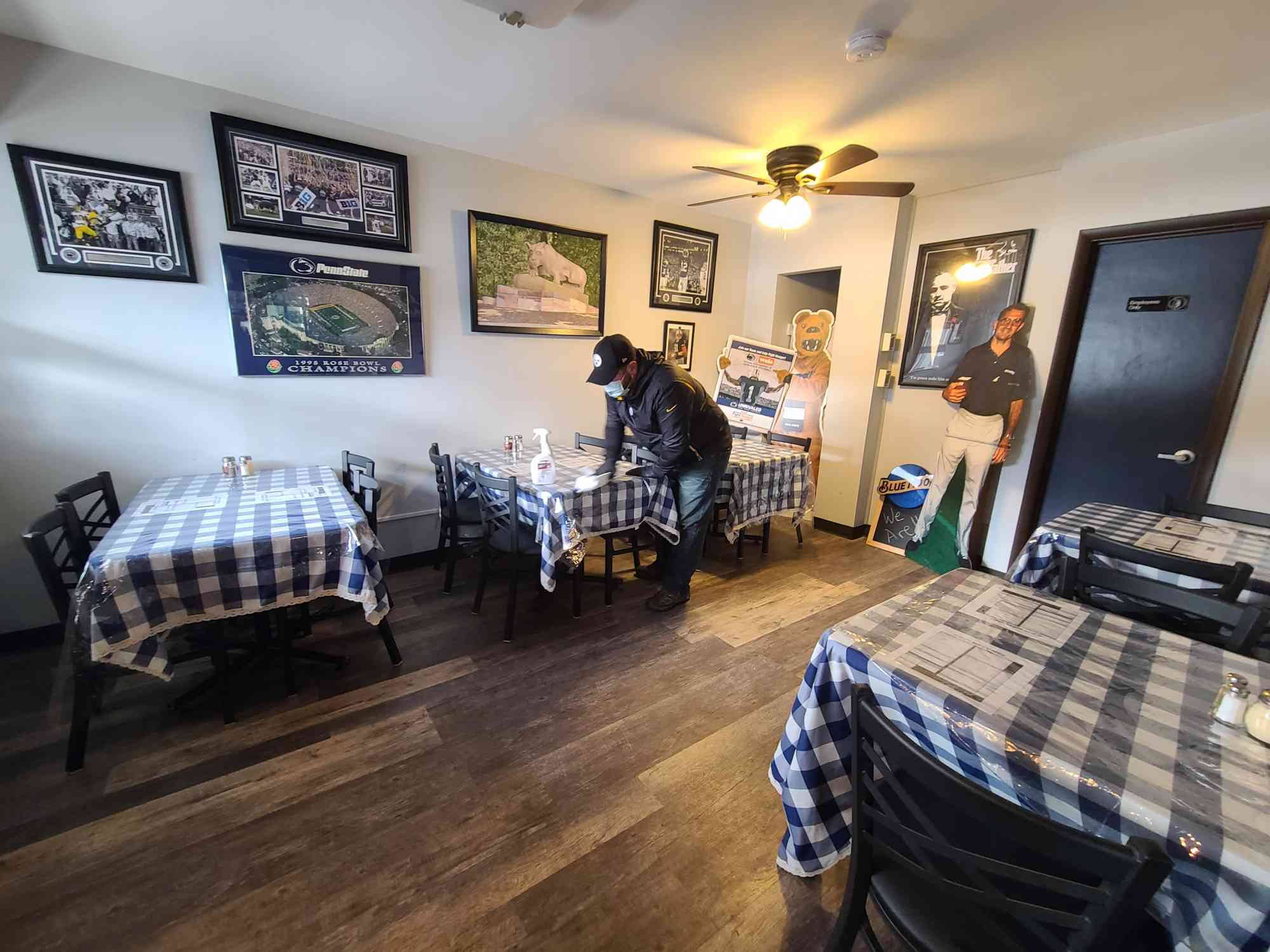 Pat Romano, who owns and operates the We Are Inn, said he had his hotel booking system up and running in mid-February of this year, with plenty of reservations for local events and all things Penn State, but by March, cancellations started rolling in.

Since the pandemic and the evolving mandates it brought about appeared, Romano and his staff, like so many businesses, have been navigating new and changing requirements and working hard to ensure the safety of all patrons.
New Plastic Table Coverings
The We Are Inn covers its tables with plastic table coverings that are removed after each diner leaves and are replaced with a new one that has been sanitized separately.
"We don't even have to do the sanitizing at the table," Romano said. "We can just pull the plastic cover off and do the sanitizing in the back while we put a clean, new cover on, that's already been sanitized."
Romano said his staff has also been doing "a lot more sanitizing," spending, on average, about $200 a week on masks, gloves, sanitizers, and cleaning – the price of which has increased dramatically since March 2020.
"We will continue to make sure our staff is checked routinely for temperature and, as always, using hand sanitizer, gloves, and masks constantly," Romano added.
Expanded Dining Space
"We've added seating, so we can spread people out more," Romano said.
The main dining room of The Lobby Grille has been expanded into a new space, with tables moved to allow for greater social distancing. Romano said the increased dining rooms will also allow for more customers to gather, per Pennsylvania mandates.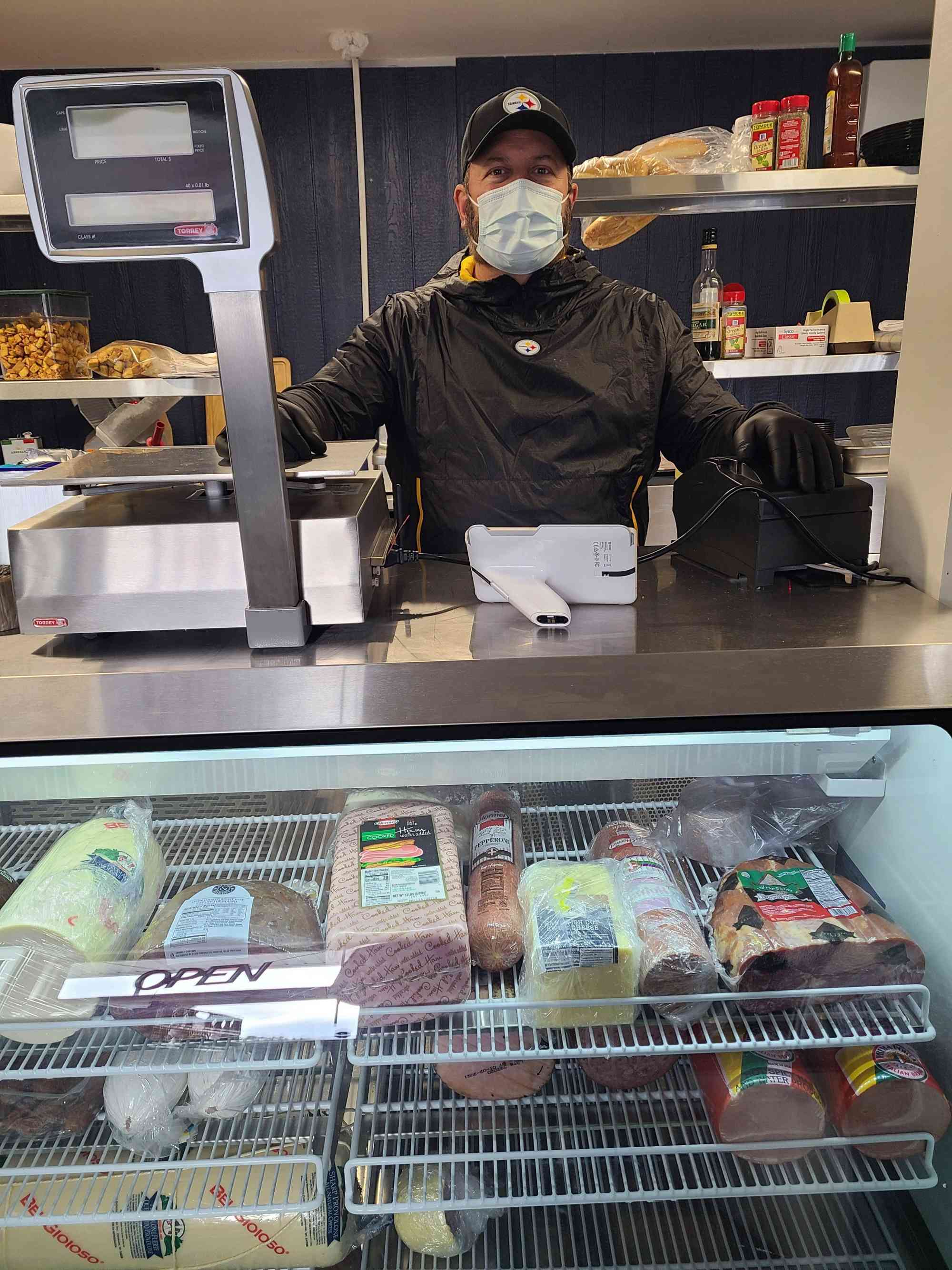 Online Ordering, Separate Pickup

The We Are Inn has launched an online ordering system, so people can order and pay online and pickup food curbside to decrease the number of people coming and going inside the restaurant. There's also a separate room beside the main dining room where people can avoid diners who are sitting down and can also purchase deli items for takeaway.
"It's a separate room for take-out, so now you can go over there to pick up, instead of coming into where people dine," Romano said.
Limited-Contact Hotel Rooms
For lodging guests, the We Are Inn has an online booking system that limits contact between staff and customers, much like an Airbnb room.
"With the hotel side, we're back to a point where you book a room online, we place a key in the room, and when you leave, as you depart, you leave the key, and lock the door," Romano said. "We're trying to keep down the face-to-face interaction. And that's great for the area, because we have travelers coming and going from other areas, so the impact is minimal. The sanitizing in the rooms has never stopped – that's always been going on."
Gift Certificates Available
The We Are Inn also offers gift certificates for people who don't feel comfortable coming in.
"You can buy now and spend later," Romano said.