We Are Weekend Returns to Happy Valley in Hybrid Form
There is no better place in the world to kick off your summer vacation than right here in Happy Valley! From hiking and biking to golfing and outdoor dining, there are so many ways to enjoy the great outdoors in our region. And if you are really looking to start your summer right and connect with your favorite college memories, Penn State University is again welcoming back all alums for their annual We Are Weekend.
We Are Weekend is a hybrid event this year – offering a great lineup of virtual events, presentations and tours from June 13 through June 16, and then welcoming back all Penn State alums to campus for a jam-packed weekend on Friday, June 17 and Saturday, June 18.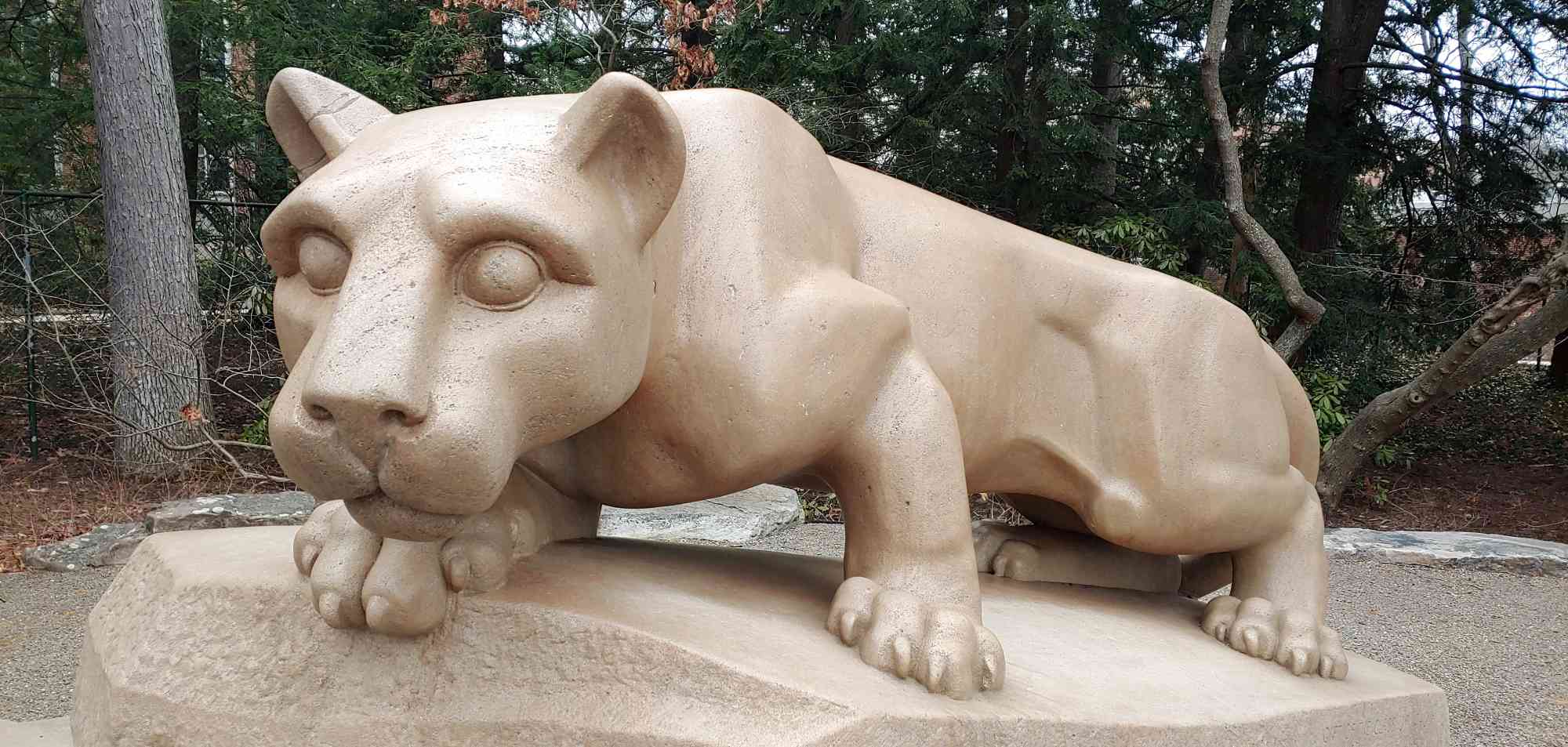 "We Are Weekend is a great time to visit Happy Valley as is any time in the spring through fall, with all points of interest open," said Dave Gerdes, Vice-President of Sales & Marketing for The Happy Valley Adventure Bureau. "Whether being consumed by our beautiful outdoors with the many hiking and biking trails, enjoying the Central Pennsylvania Tasting Trail, marveling at Penn's Cave, taking in our area history and museums, attending or playing in sporting events, Happy Valley is the center of it all, teeing up multiple adventures wherever one looks. We are so accessible, affordable, and accommodating, and as an alum, you'll want to come back more often than just football weekends!"
This year's We Are Weekend is paying special tribute to and marking the 50th anniversary of the Penn State graduating classes of 1970, 1971 and 1972 with special virtual and in-person events. From 7 p.m. to 8 p.m. June 13, there will be a virtual event looking at the Daily Collegian circa 1970-72. The event will bring back several staffers from that era to discuss the core issues on campus in those days and some stories from the newsroom. The Penn Stater Hotel will also hold two separate receptions honoring the three 50th anniversary classes – a ticket is required for attendance to each event. On Friday, June 17, the graduates will be inducted into the ranks of Penn State Pioneers, and on Saturday, June 18, a banquet and reception will be held.
There is so much for all alums to participate in whether virtually or on-campus. For those coming to Happy Valley, there are nightly open skates at the beautiful Pegula Ice Arena, tours of Beaver Stadium, the Penn State All-Sports Museum, the Arboretum, the Pattee and Paterno Library, WPSU Studios, the Penn State Innovation Hub, and Old Main and the Bell Tower. And virtually, there is a full slate of tours, presentations, networking events and even a Virtual Paint night to connect you back to Penn State from anywhere in the world.
While you're back on campus for We Are Weekend, Gerdes suggests hitting some of your old favorites and trying out some of the newer locations in Happy Valley since you've graduated. Outside of hitting your old college haunts like Zeno's Pub or the Phyrst, or current popular hangouts like Champs Downtown, Local Whiskey or Pickle's, State College offers so much in outdoor recreation to really allow you and your friends and family to make the most of We Are Weekend. You can climb Mount Nittany, stick around until Monday and attend a State College Spikes game, tour Penn's Cave or maybe hit the Central Pennsylvania Tasting Trail before finishing your night off downtown with a great meal.
We Are Weekend comes to a close at 9 p.m. Saturday with a Dueling Lions Piano bar at The Penn Stater Hotel. The high-energy traveling Howl at the Moon dueling piano show will have you dancing throughout the night and requesting some of your favorite songs from your time at Penn State!
To register to participate in all of the We Are Weekend events, visit alumni.psu.edu/WeAreWeekend. Members of the Penn State Alumni Association receive discounted registration fees for all Alumni Association events. Members can register for We Are Weekend for just $10 – a savings of $25.
A block of rooms has been set aside at The Penn Stater Hotel & Conference Center for We Are Weekend 2022. Book now by calling 800-233-7505 and refer to the code REUN22R (Penn Stater). You may also book your rooms online.
And for all the latest updated information, schedules, and things to do this June during We Are Weekend, visit www.HappyValley.com