Five Family Adventures in Clearfield
Happy Valley's neighbor, Clearfield County, has tons of grownup experiences to enjoy, from inventive wines to historical finds to adventures that showcase the great outdoors. But when I visited there recently, I kept thinking about how much fun my kids were going to have when I took them with me the next time. As a mom of five teens, I swear by the magic combo of fresh air fun and copious amounts of good food. Here's five Clearfield adventures on our bucket list.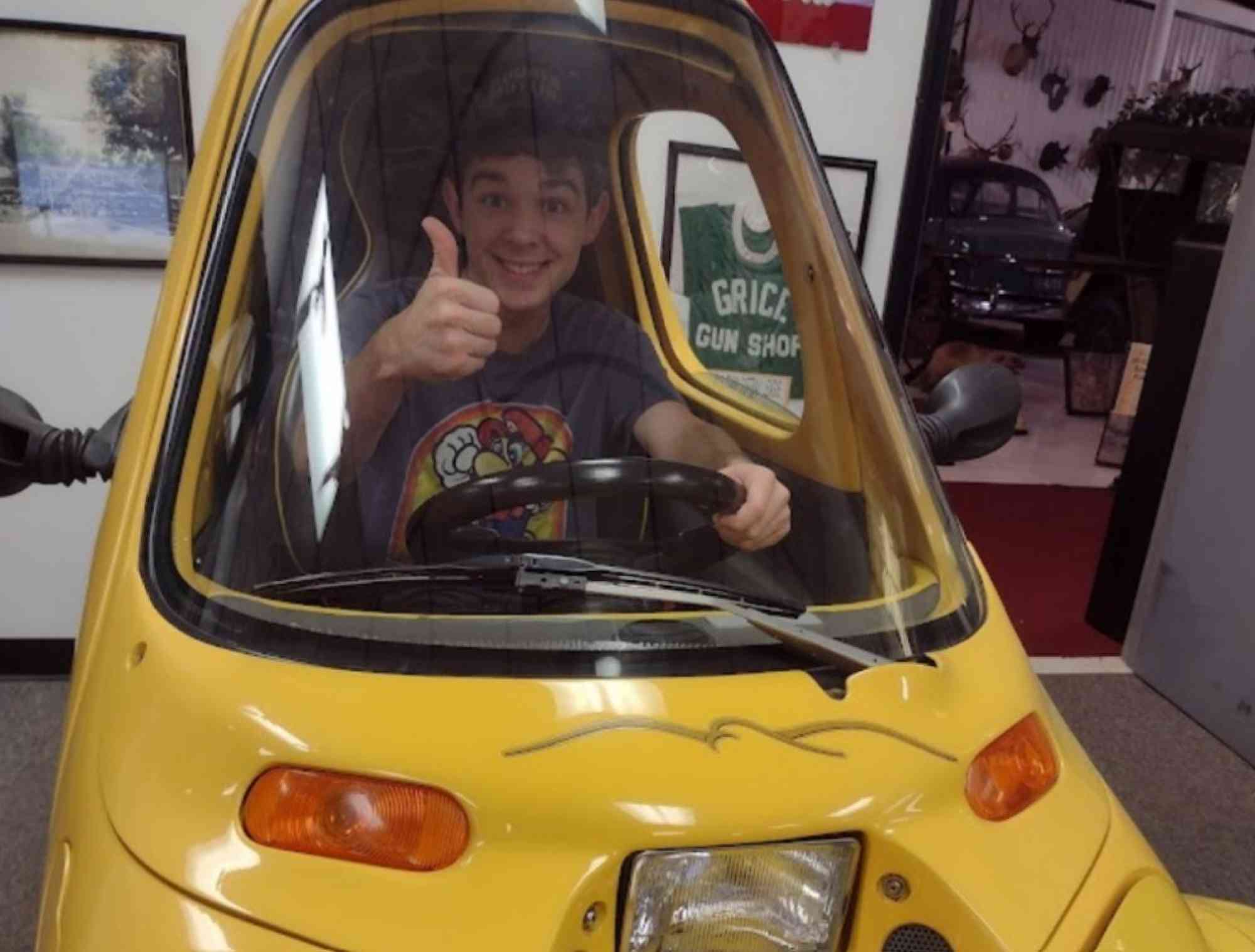 Get close to some really great cars (and exotic animals)
Scoot Grice, the founder of the largest gun store in Pennsylvania, really loves cars.That's good news for car fans of all ages. After decades of collecting cars, he decided to open a museum. Today, the Grice Clearfield Community Museum (19 N 4th St, Clearfield) features over 70 classic and collectible cars, along with more than 400 trophy game mounts of deer, elk, bear, lions, African game (and so much more).
This is a perfect rainy day walk-through experience. You can take your time and learn more about each car, and trophy mount — there's even an itsy bitsy car where they can sit and take their photo. (As part of a sportsman family, I also think it's important to note that the museum is a super short walk from Grice Gun Shop, in case someone in your family is taking a bit too long shopping and the rest of you get bored).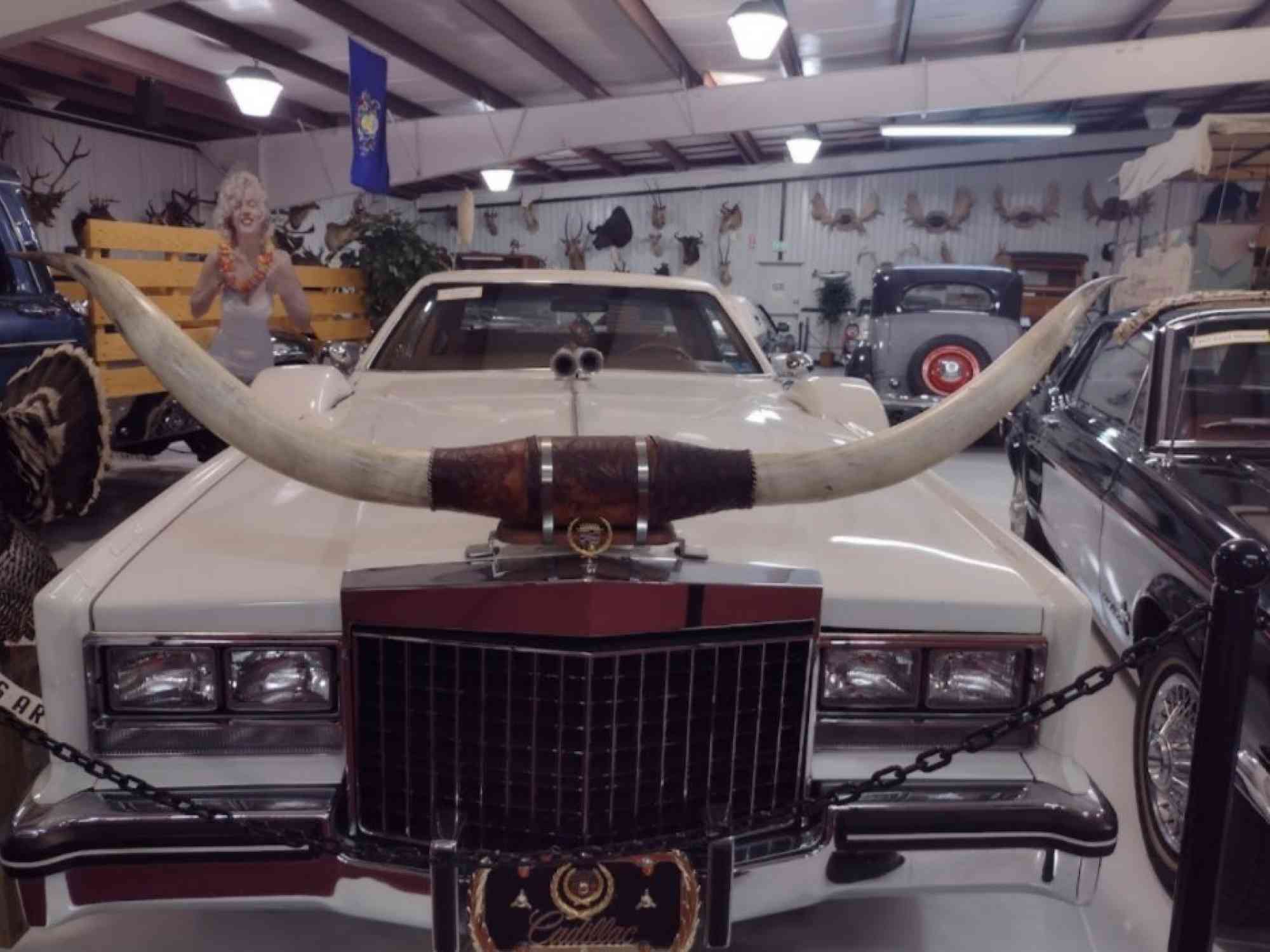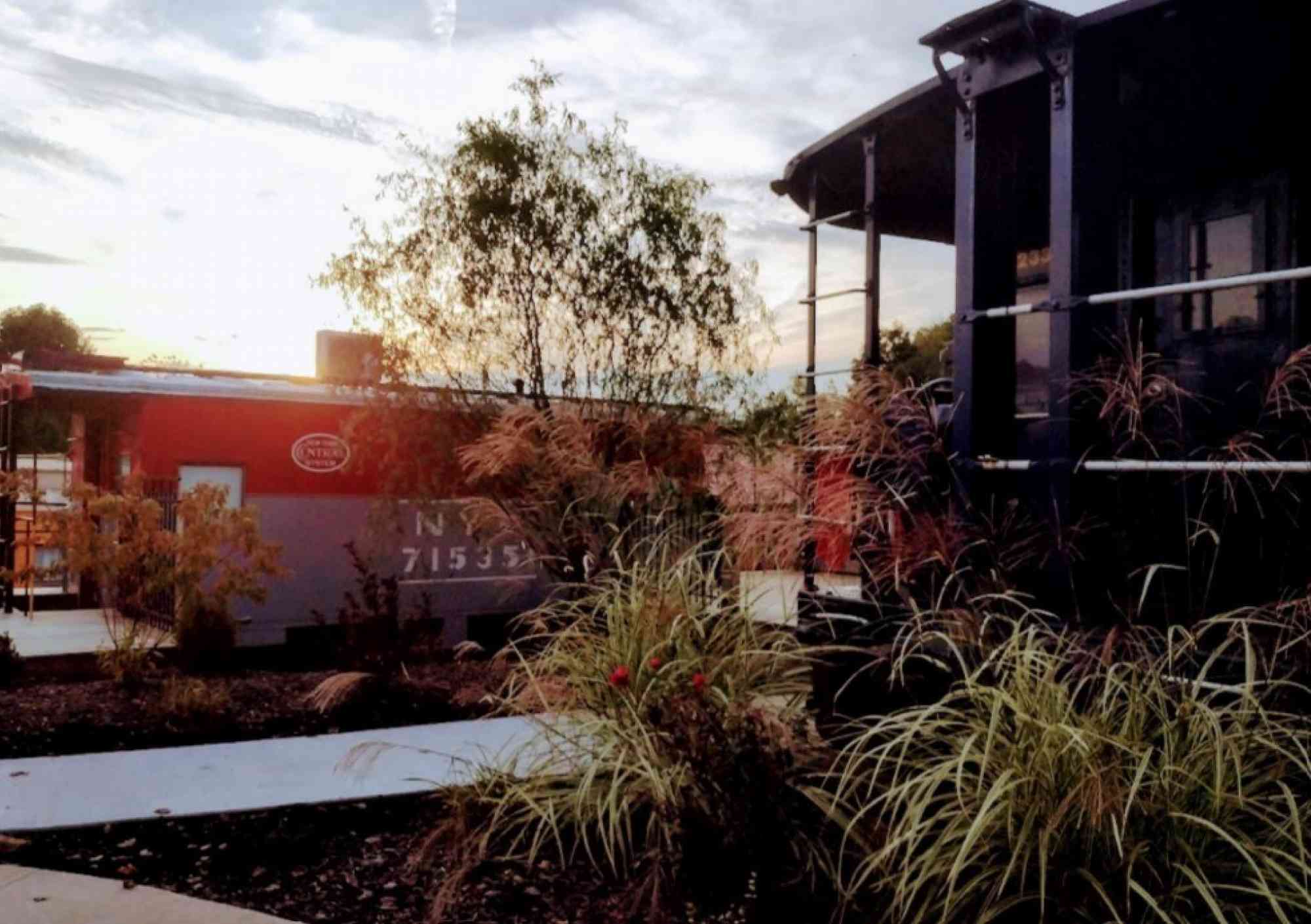 And once that is done … It's dino time. Doolittle's Dinosaurs is a lovingly curated collection of animatronic dinosaurs that is affordable — just $5! — and fun for all ages. Inside you can take a self-guided dinosaur tour, dig for fossils, and even ride a dinosaur. When I was there, they were installing new exhibits including Toothless from How to Train Your Dragon and Drogon from Game of Thrones.
At this point, you're probably going to be hungry, and you're in luck. Get some ice cream at The Roadside Cafe, or do yourself a favor and try their oh-so-good wood-fired pizza at Railway Pizza. You can see the whole map of fun right here.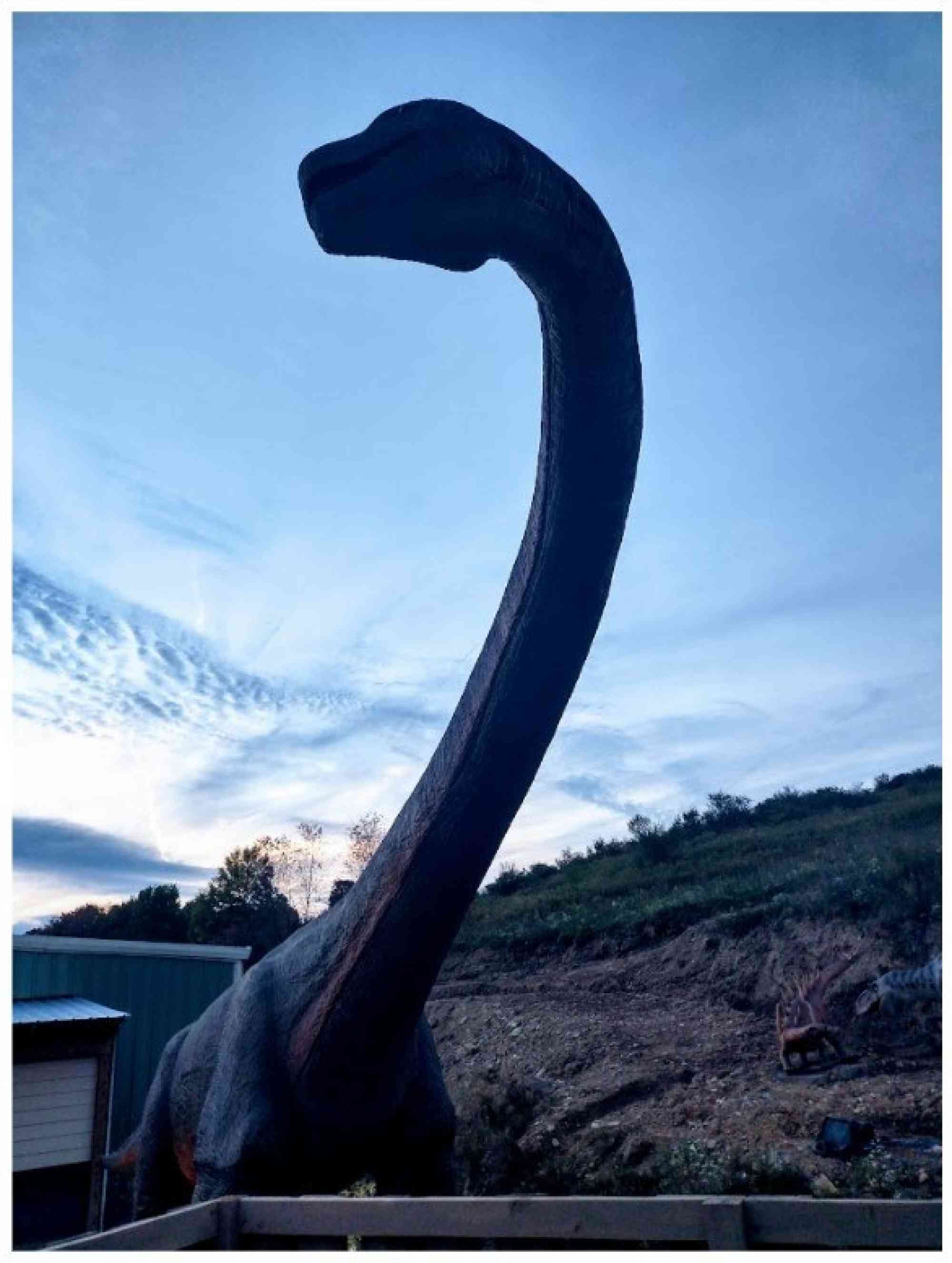 Turn an elk sighting into a sneaky learning opportunity
The Elk Country Visitor Center (134 Homestead Dr., Benezette) is about 90 minutes away from downtown State College, and it is totally worth the trip. Here's why. First of all, the drive is really beautiful. And once you are there, the experience is like no other outdoor adventure in Pennsylvania. In the spring, you can see elk mamas with their calves and in the fall, you can watch the heart-pounding drama of elk bulls battling it out.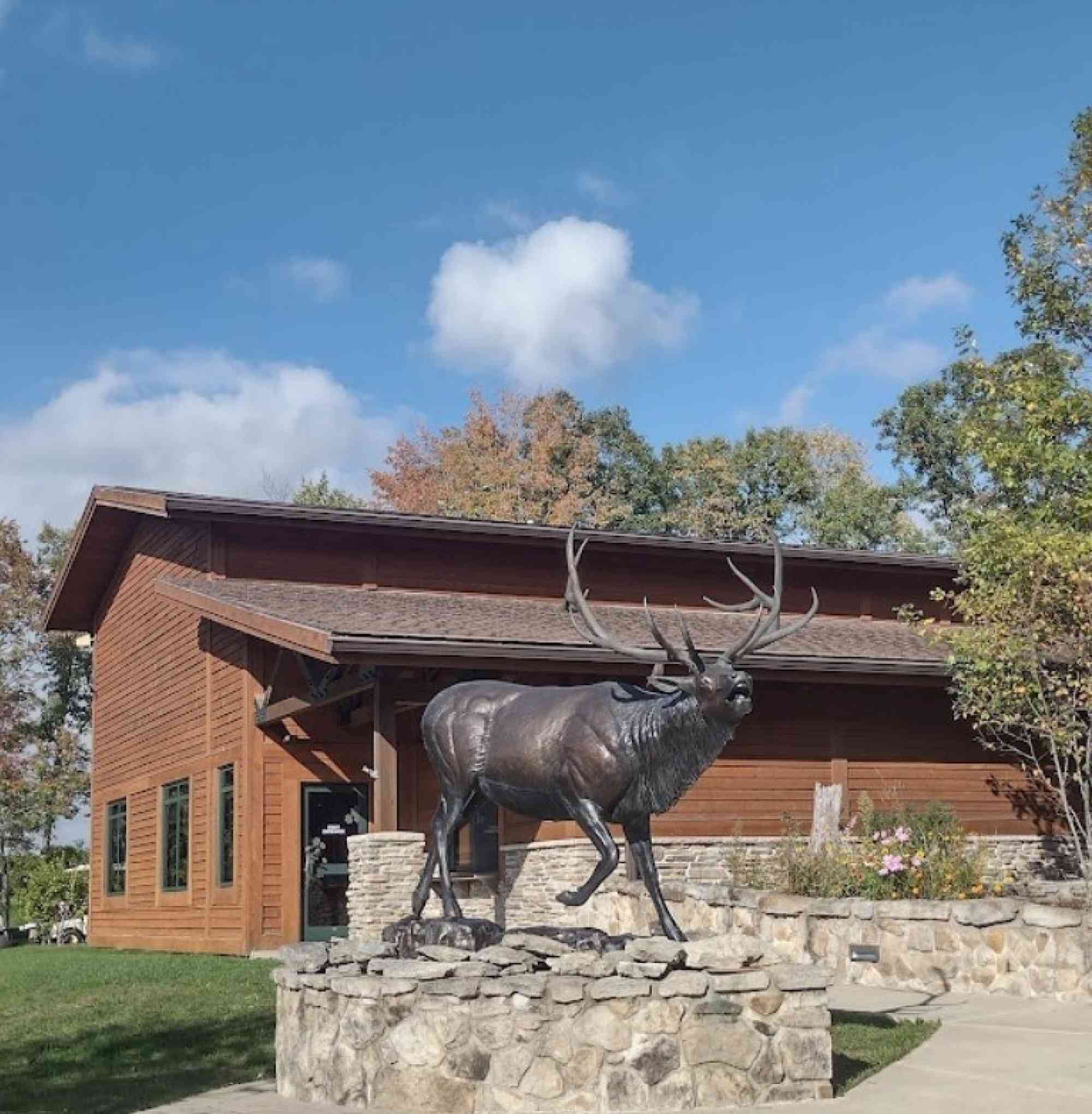 To top it off, the staff at the center are born educators, and create a full learning experience for your kids, teaching them about how elk got to to the county (spoiler, they were imported!) and why conservation matters. I'm giving this a mom-of-teens thumbs up.
After you are done at the visitor center, head down the mountain road into Benezette for dinner at the Benezette Hotel. The restaurant caters to outdoor adventurers and offers an extensive menu at crazy good prices. My advice? Listen to the specials and then try out one of their famous smoked burgers.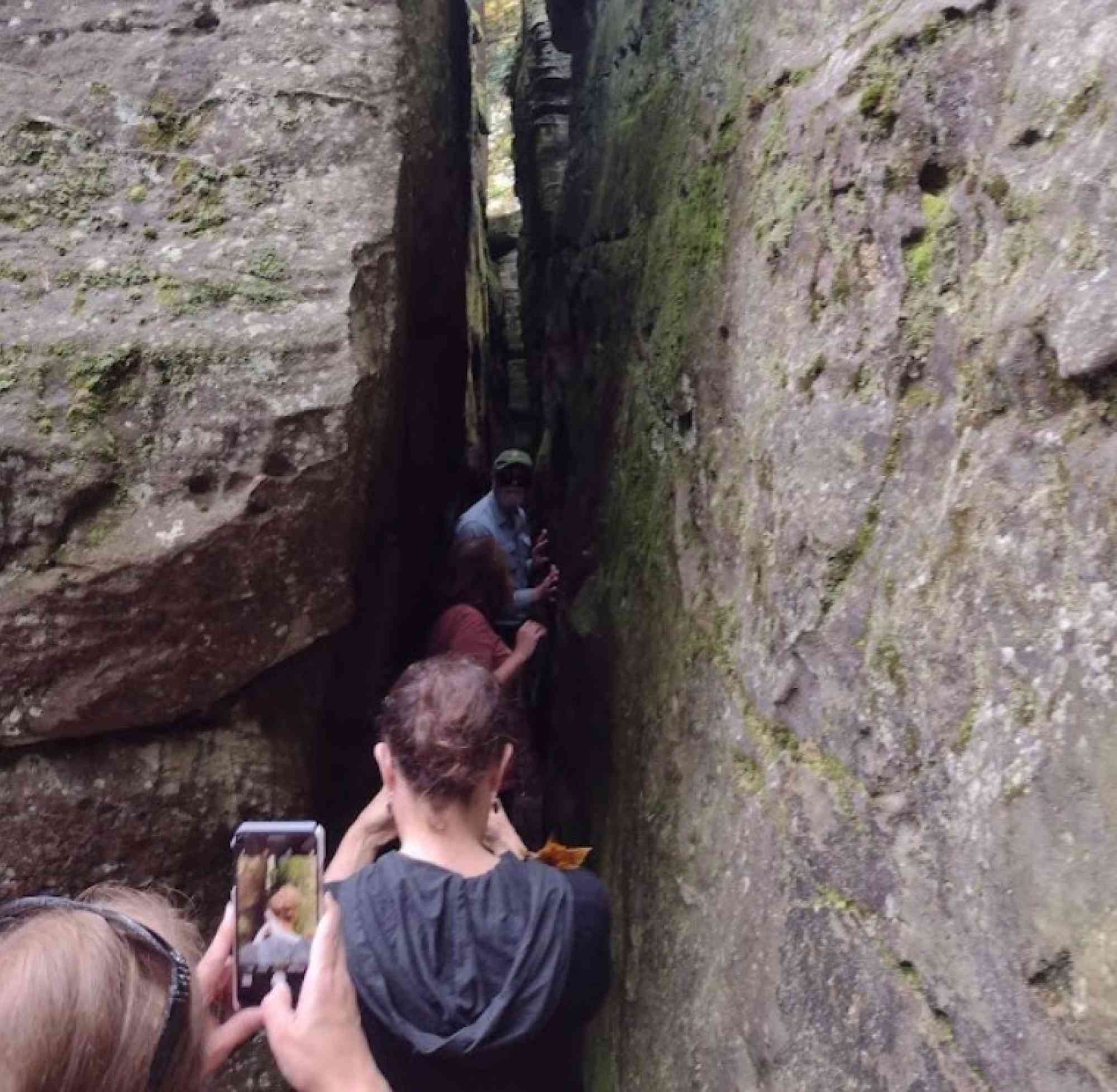 Find an extreme challenge (or a chill hike) at Bilger's Rocks
So I loved the ice cream and the dinosaurs, and I really, really loved the eerie sound of elk bugling over a sun-kissed field, but Bilger's Rocks (1921 Bilgers Road, Grampian, PA) is the first place that I'm taking my kids when the weather gets warmer. Why? First of all it's free — something anyone with a big family loves to hear. Second, I'm always looking for a place to get outside that is fun for all my climbers, explorers or lazy wanderers. This is it. Sandstone formations feature caves, cliffs, passageways, climbing routes, making it a massive playground for adventurers of all ages (don't worry — it's also perfectly navigable for the littlest and slowest travelers).
While you're there, follow signs to hike to a recreation of the rock house that Clearfield County native Roland Welker built in season 7 of Alone.
Denny's Beer Barrel Pub's burger challenge has 'hungry teenager' written all over it. Choose between the Pub Challenger or Super Challenger, eat your burger in the allotted time and get a T-shirt, a certificate of completion and your name on their hall of fame! You can even make it a team challenge and tackle the 15-lb Beer Barrel Belly Buster (pictured above) as a family.
Not feeling too hungry (or competitive)? They offer a full menu chock full of wings, sammies, salads and decadent desserts.
Put these destinations to your 2022 bucket list, or add a detour on your way home after your next Happy Valley weekend. Your kids — and you — will love it.