Nittany Meadow Farms Explore Happy Valley's family-fun farm stay (goats included!)
Are you in the mood for a getaway that's away from it all, but doesn't require a long drive time, and is socially distant? Most importantly — and this is the biggest question — would seeing goats really top off your weekend? If you answered yes to these questions, Nittany Meadow Farm is the retreat that you're looking for.
Livia and Corey Beasley moved from the New York City area two years ago in a COVID-induced move that turned into finding a home in Happy Valley. Livia is a children's television showrunner, and Corey is a content creator and videographer.
Together, with their kiddo, they booked a farm stay that's not quite like anything else you've ever experienced. Here's why you need to add Nittany Meadow Farm to your bucket list, stat.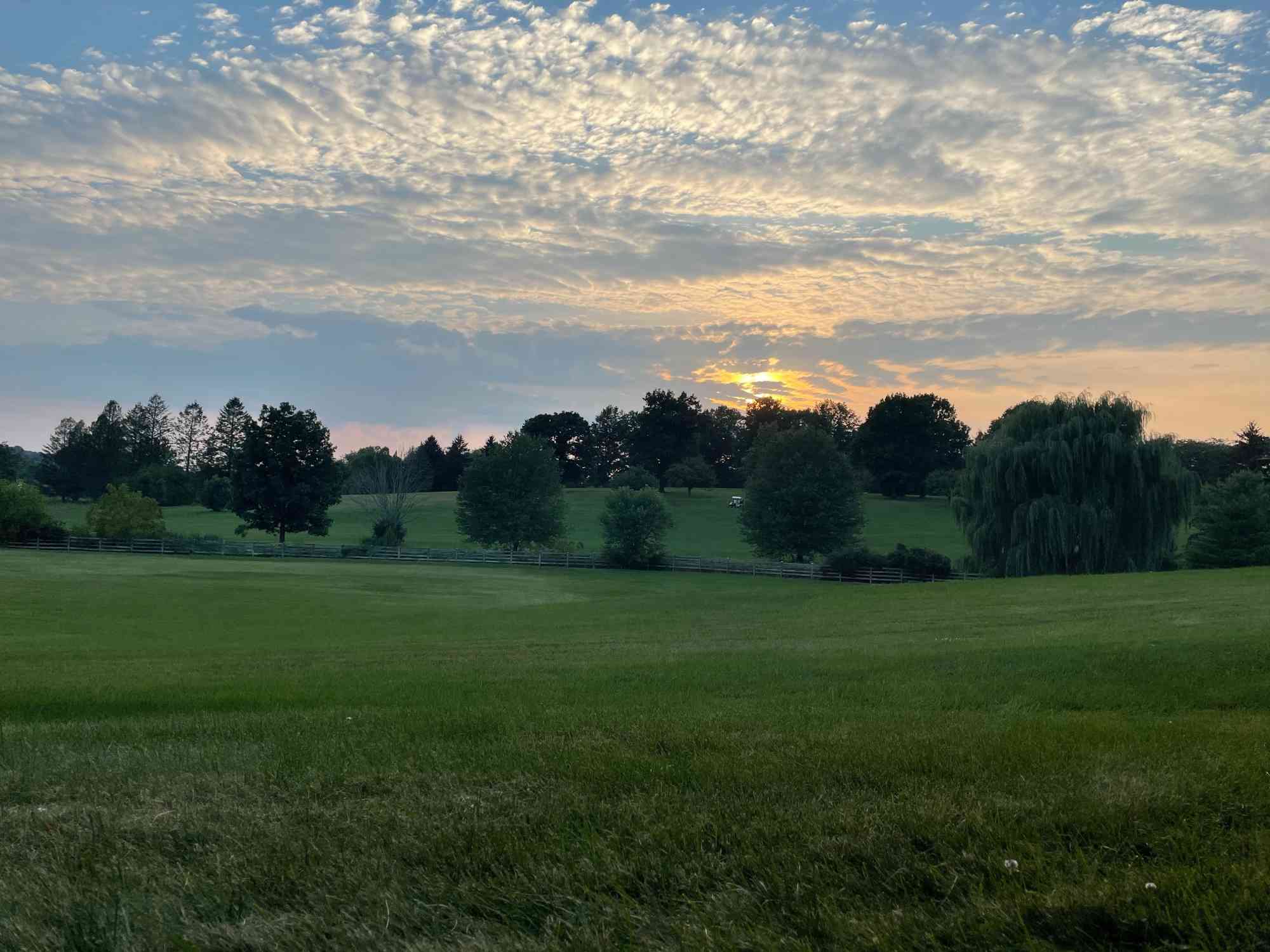 HVAB: Can you tell us about your recent stay at Nittany Meadow Farm?
Livia: Our family enjoyed our stay at Nittany Meadow Farm so much that we extended it by another few days! We knew we wanted a family friendly getaway, but in the middle of this unusual time, we were also looking for a spot that didn't require a lot of travel and where we could stay socially distant. Nittany Meadow Farm gave us just the breath of fresh air we needed.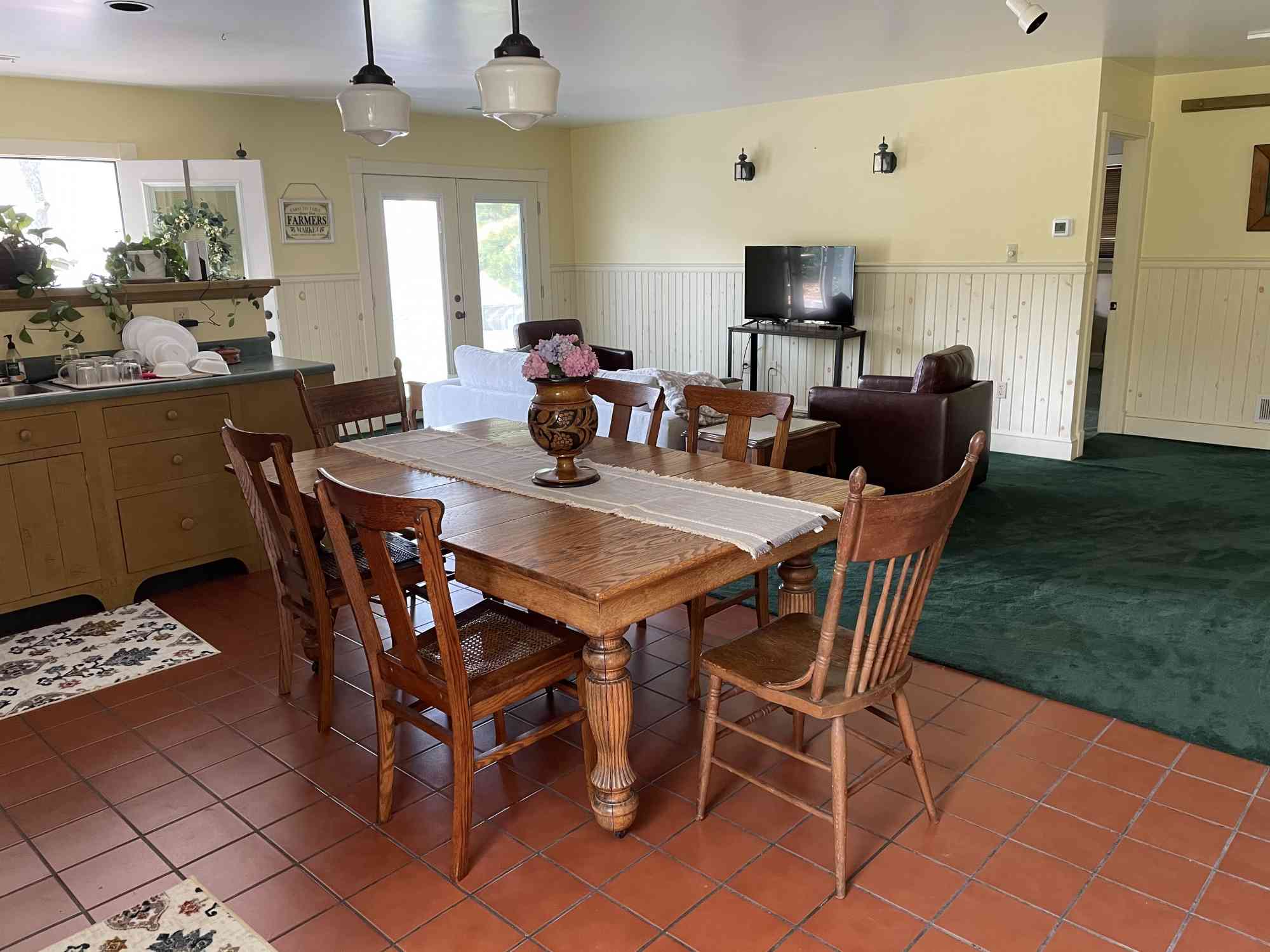 We stayed at the Wagon Shed which was lovely and stocked with everything you need for an extended visit. And everything is really clean and well cared for which gave us a sense of relief. The environment here is peaceful and relaxing and the view is spectacular. The Immel family is lovely and generous with their time...and the goats will make your heart melt! We can't wait to come back!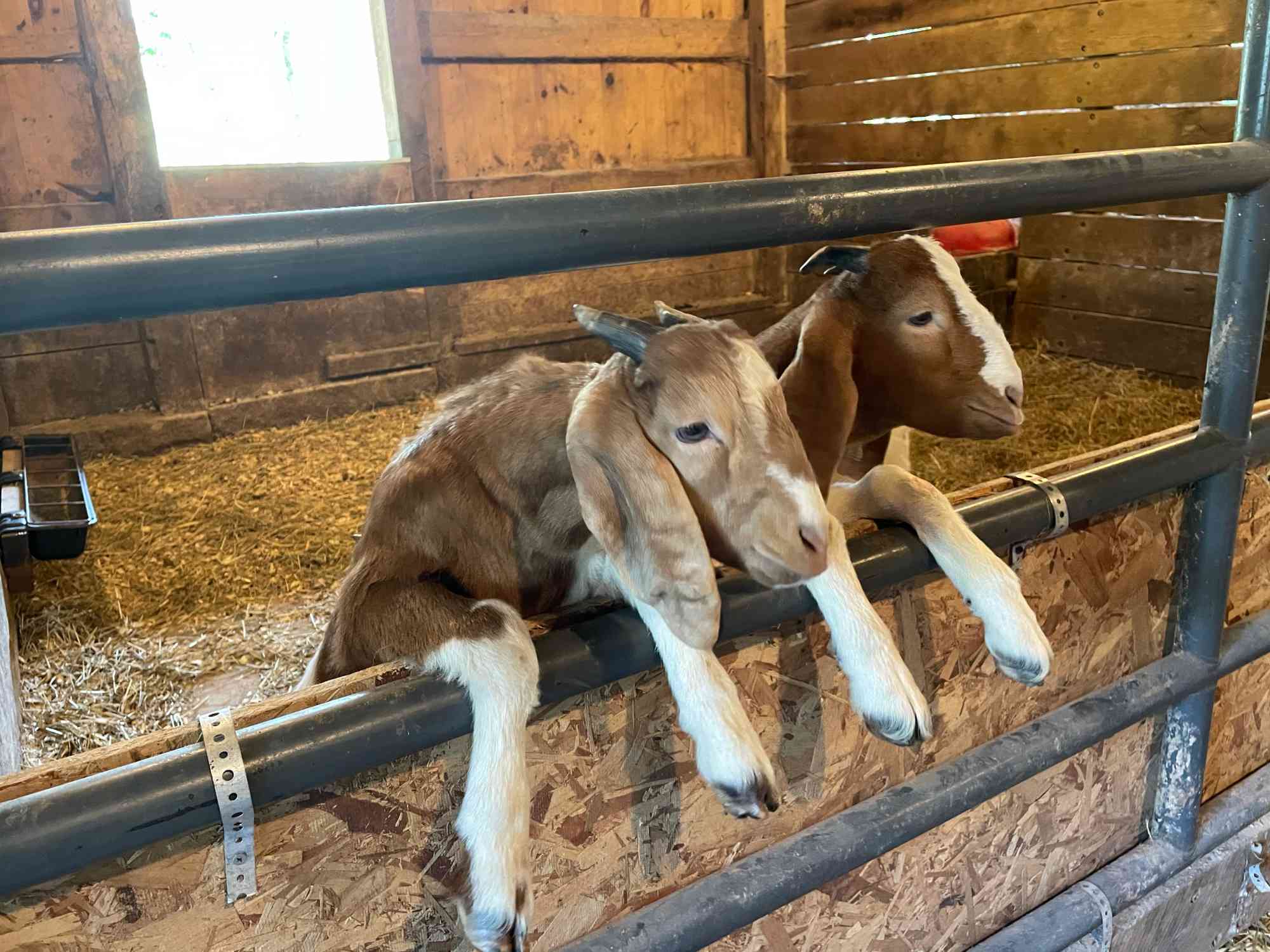 HVAB: Tell us about the goat yoga!
Livia: The goat yoga was a trip! I'm hoping to attend more regularly this season. It's basically a regular yoga class on a goat farm, so it's yoga with goats around — I want that!
I haven't gone to a yoga class since I was back in NYC, which was pre-fam and pre-mom-bod. The little goaties gave us this nice ice breaker, which was just what I needed! Now just a couple of months later, my mom-bod is a thing of the past and I'm 100% back in shape! Ok, no…but they did make working out fun!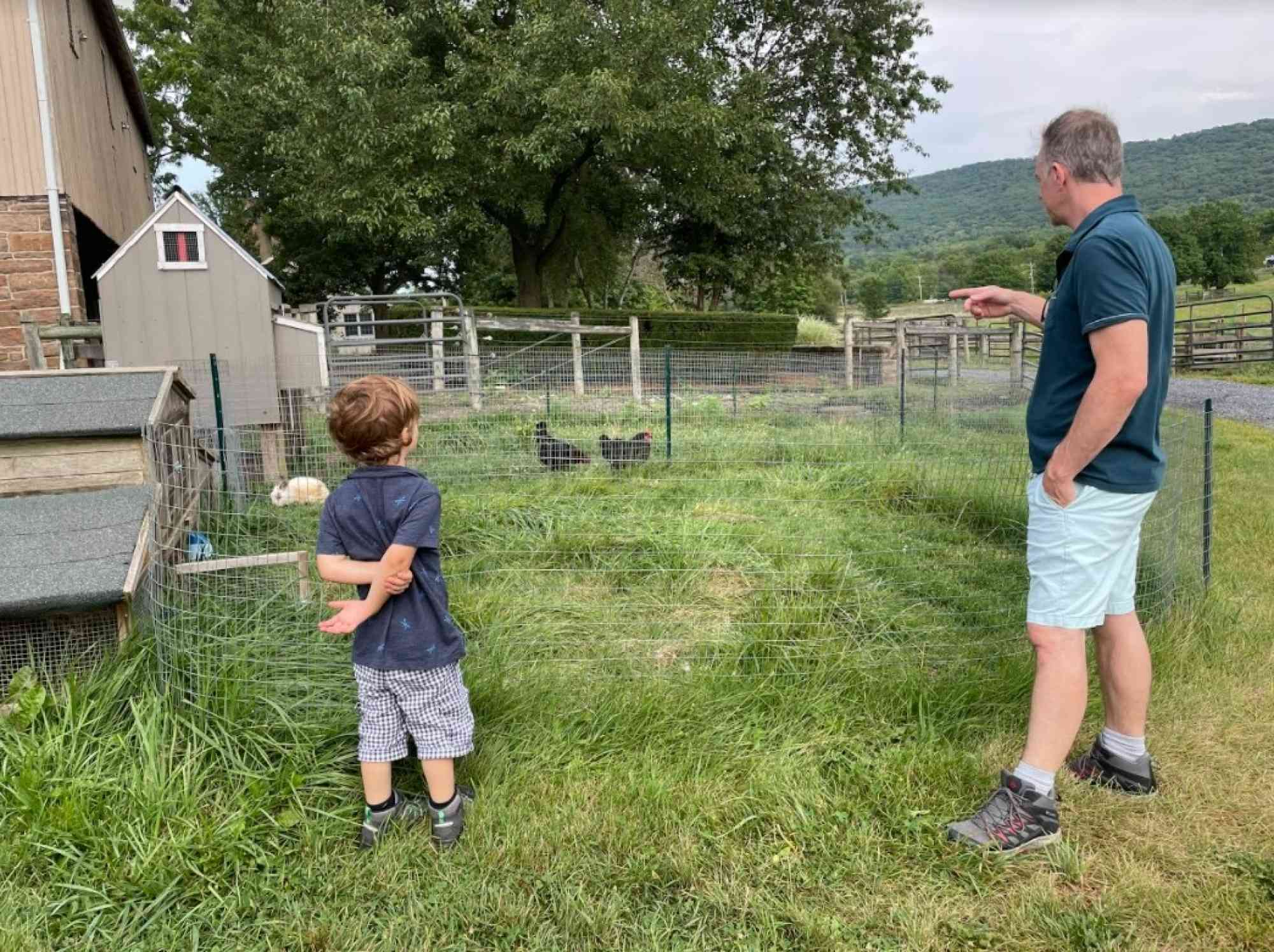 HVAB: Was this a child-friendly excursion?
Livia: Absolutely! My kiddo had lots of room to run around and plenty of experiences to take in farm life on this working farm, with opportunities to see chickens, cows, and pigs…pet bunnies and cows…pick veggies…and (his favorite part) to feed and play with the goats. He even helped build a goat feeder with Mike.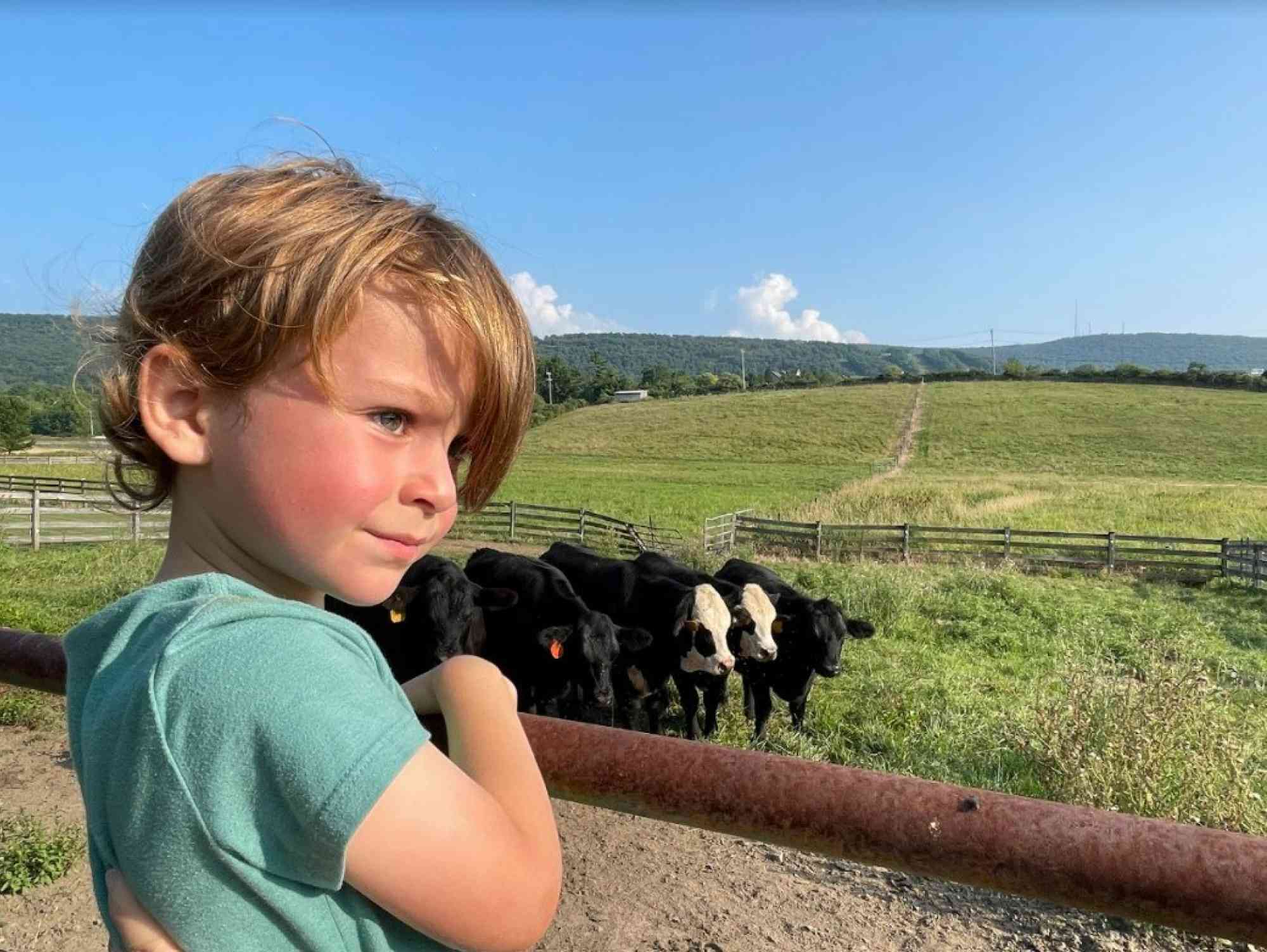 Actually lemme ask kiddohimself:
What did you like about the goat farm?
I liked the goats and I liked petting them. And I liked feeding them! And I liked helping Mike build some stuff.
What other animals did you like?
I liked the cows. I wish I could have a tail like that, so I could wipe away mosquitoes, so they don't bite me.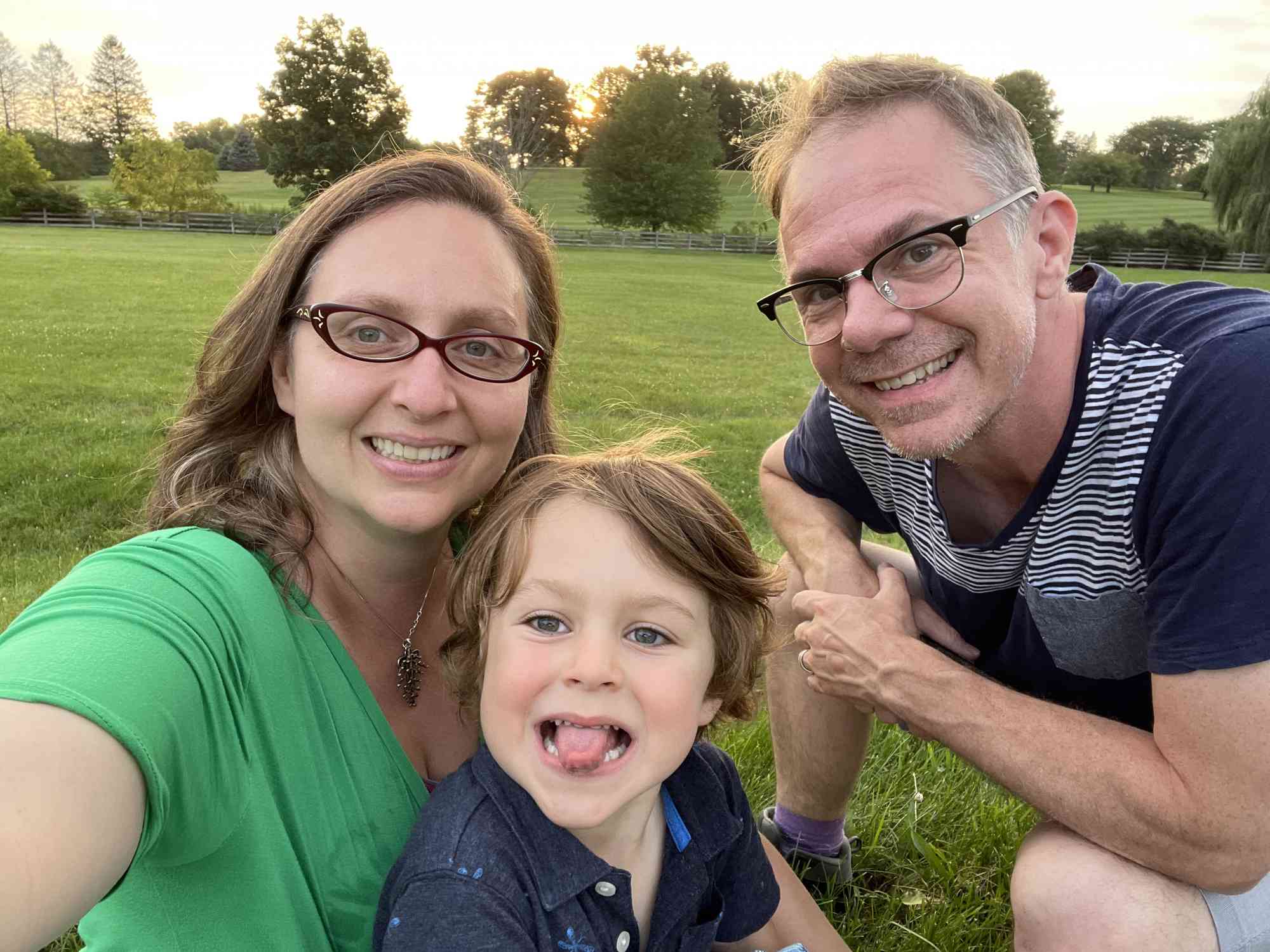 Would you like to go back?
Mhmm. When the snow is not there, in spring and in summer, we can go back to the goat farm when they're not so cold. We can go when it's hot!
HVAB: What's the biggest reason you'd recommend this destination to someone else?
Livia: The goats are so darling and the owners are lovely! We felt very at home and really connected to the family and this sweet space that they've created. The whole stay was really nurturing which we're all craving in this topsy turvy time!
HVAB: So, what's next on your Happy Valley bucket list?
Livia: Now that kiddo is a little older, we're eager to venture to some of the beautiful B&B's in the area. My hubby Corey just filmed at Our Fair Lady and it was so lovely we intend to go there as a family! Also, we need a list of fun destinations to hike and explore with a family. I'm looking at you, The Happy Valley Adventure Bureau!