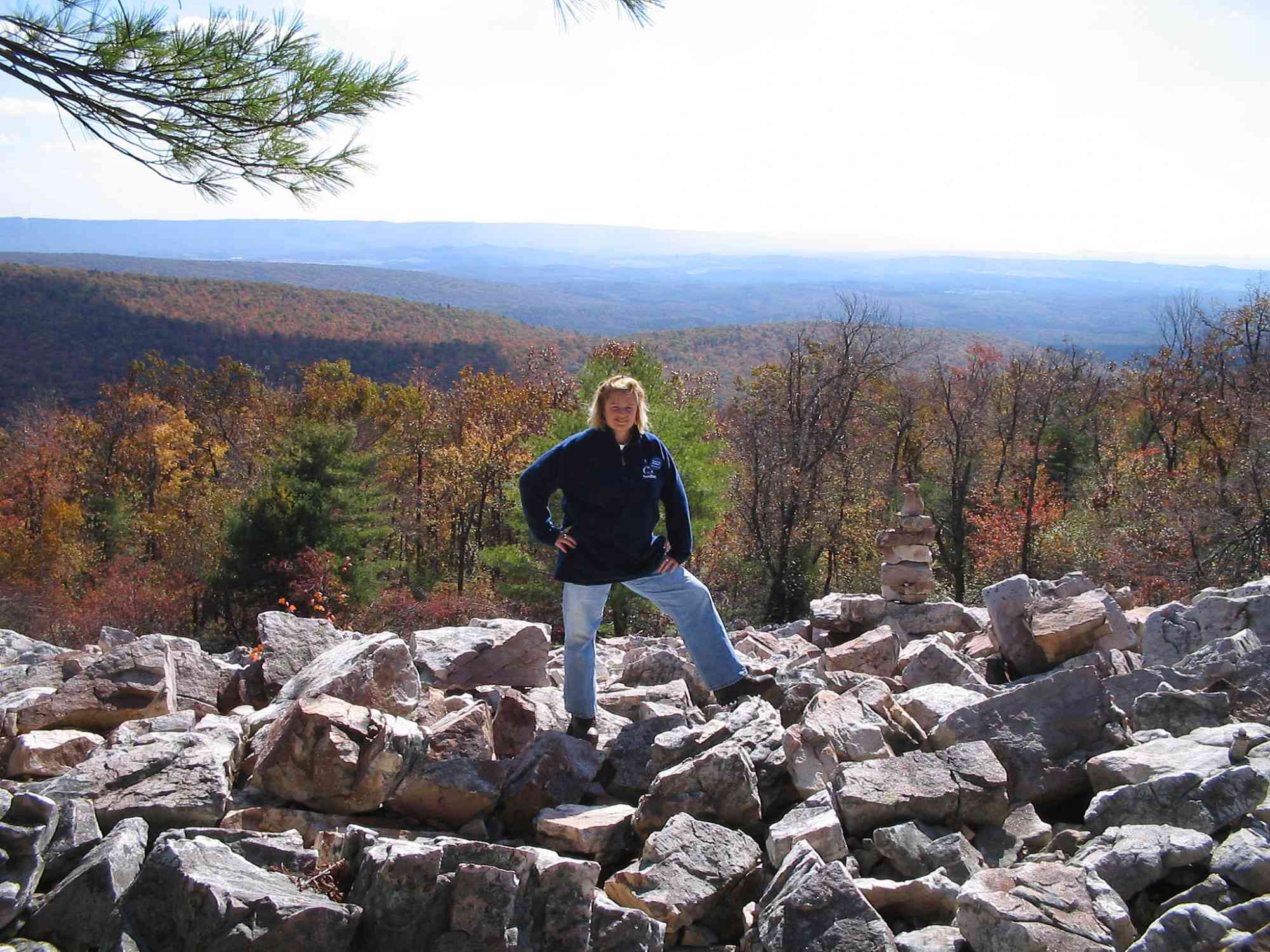 See Happy Valley's Top Spots Via an Interactive Geocaching Tour
Whether you're a longtime Centre County resident or a visitor stopping by for the first time, see more of beautiful Happy Valley with a unique way to explore some of the area's most interesting spots: the new Visit Centre County GeoTour from Centre Region Parks & Recreation and the Happy Valley Adventure Bureau, launching July 2020.
A GeoTour combines two favorite pastimes, travel and geocaching. If you've never geocached before, the concept is pretty simple. It's like a real life, large-scale scavenger hunt that you can participate in anytime, anywhere. All you need is your phone and the official Geocaching.com app.

The app uses your phone's GPS to lead you to any one of the more than 5 million caches hidden all over the world. The cache is often located near a significant landmark, either in a city or out in nature; it might be hidden under a bench, behind a rock or somewhere similar. Most caches are a simple container that include a log book for finders to sign, as well as some trinkets you can choose to take as your hard-earned reward (just make sure to leave something of equal value in its place — caches along the Visit Centre County GeoTour will offer small trinkets such as stickers, lanyards, keychains or small children's items like Happy Meal toys or stuffed animals). Some caches require you to solve a puzzle or riddle to access the log book.

The new Visit Centre County GeoTour takes locals and visitors on a scavenger hunt throughout Happy Valley, Pennsylvania.

- Fritz Smith, President and CEO, The Happy Valley Adventure Bureau
The Visit Centre County GeoTour takes advantage of the area's robust caching community and extends the unique experience to new cachers, locals and visitors alike. It incorporates dozens of new caches and several pre-existing caches, for more than 50 caches to uncover all across the county!
The first step to participating? You'll want to pick up or download your Visit Centre County GeoTour passport from either The Happy Valley Adventure Bureau office (204 West Beaver Avenue, State College) or the Happy Valley Adventure Bureau or Centre Region Parks & Recreation website (there are both adult and kids versions available). Then, sign up for a Geocaching.com account and download the app to your phone. That's it! You're ready for your first geocaching adventure. Pick one of the caches from the tour to hunt down first and you're on your way.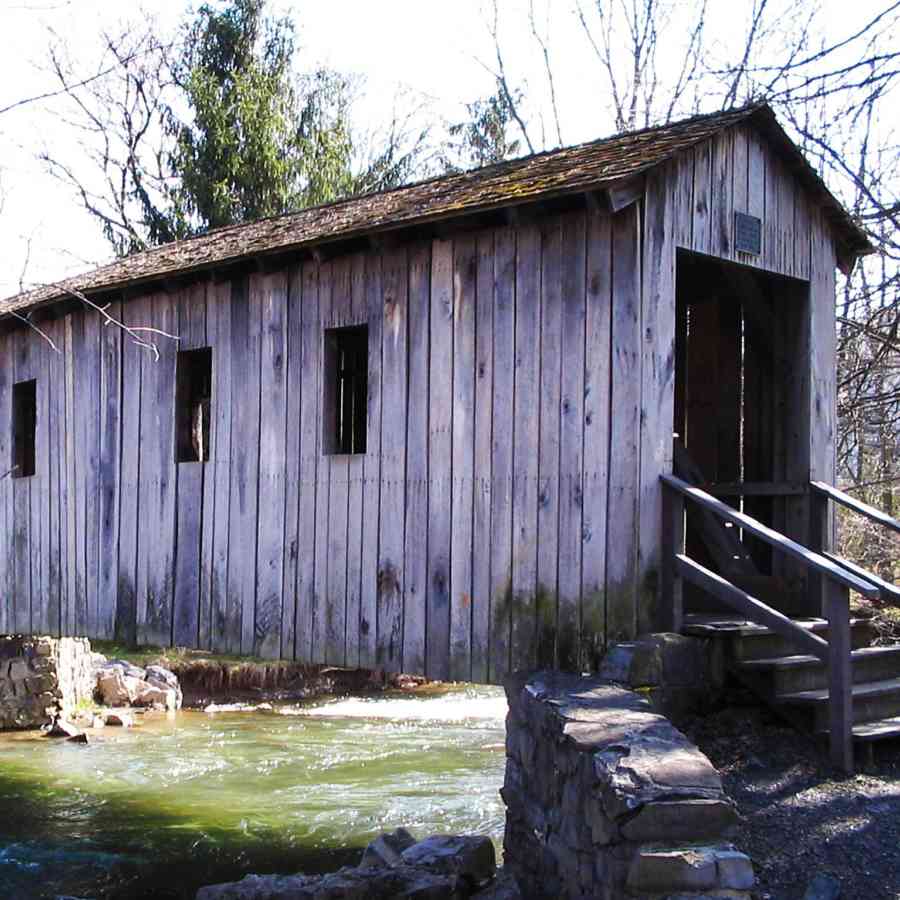 The Visit Centre County GeoTour's mission is to highlight Centre County's history, outdoor recreation opportunities such as trails and parks, related businesses, university ties and natural resources. To thoroughly show off all this and more, the GeoTour stretches across all corners of the county, with caches hidden in small towns and state parks, at familiar landmarks, favorite viewpoints and beyond.
Caches are rated on a scale of 1–5 for both difficulty and terrain. The terrain ranking indicates how much walking, hiking or climbing you might need to do to reach a cache, while the difficulty ranking indicates how difficult it is to open a cache once you find it (if it's really difficult, you might have to do some math equations or solve a complicated riddle).
On the Visit Centre County GeoTour, with one or two exceptions, all the caches are rated no higher than a 3.5 in both categories. This means that the majority of the 50-plus caches on the GeoTour are family-friendly, stress-free and easy for even the newest cachers. You won't have to climb or hike more than a mile or mile and a half to reach a cache and, in some instances, reaching a cache might take only a simple stroll down a sidewalk.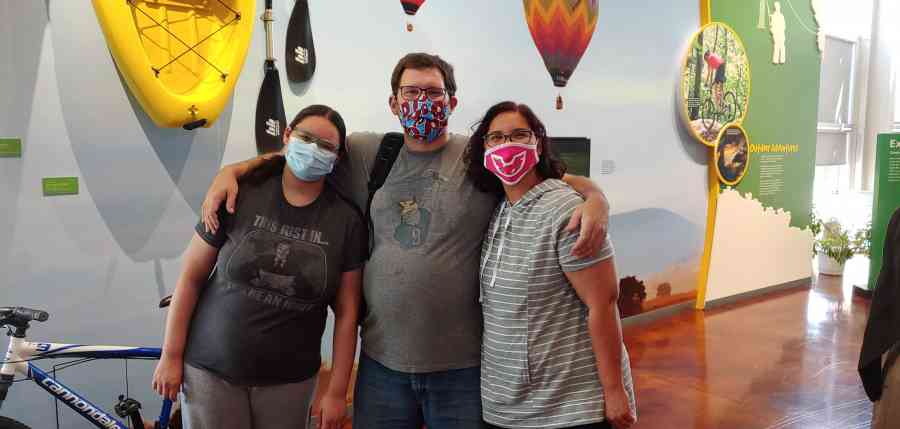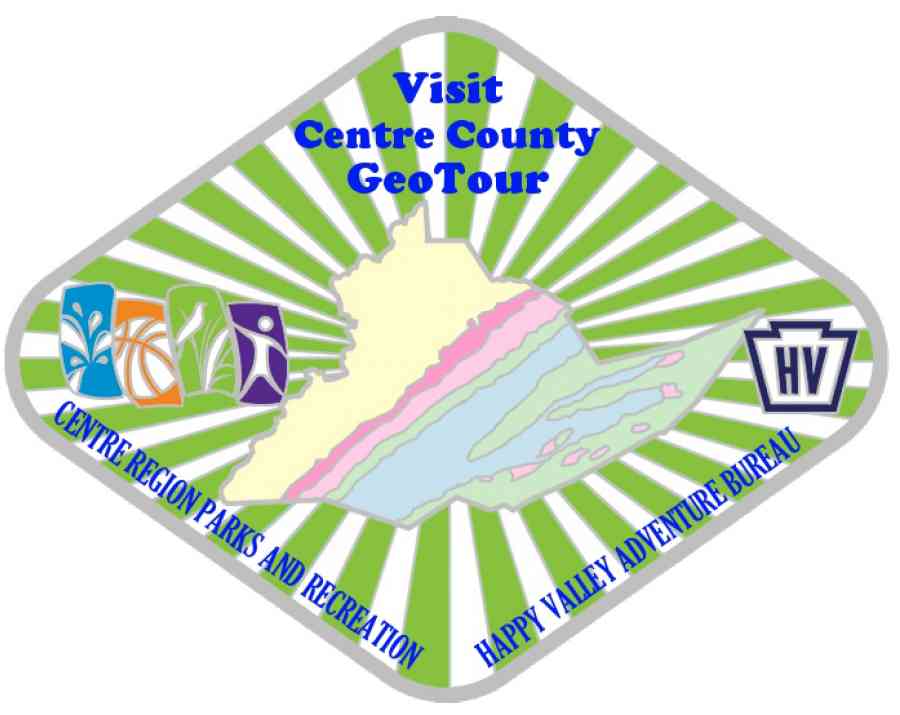 To log your cache listed in your Visit Centre County GeoTour passport, you'll need to retrieve the pass code located on, in or nearby the cache. For adult passport holders, if you get 45 or more pass codes in your passport, you'll earn a collectible Visit Centre County GeoTour coin. Children's passport holders 12 and under who turn in their passport will be able to choose a gift from the GeoTour swag bag just for participating.

So, what are you waiting for? Get out there and explore Centre County and do a little treasure hunting along the way. From Happy Valley's quaint suburban towns to the university campus, ridge trails with beautiful vistas and waterfalls to area memorials and historical sites, you might just find that what you discover during the GeoTour is much more than a cache or two — you'll discover the history, natural beauty and unique appeal of Happy Valley, Pennsylvania.