State College Pride 2022: What to Expect
Pride in Happy Valley kicks off in early June, with a bevy of fun and family-friendly events leading up to and surrounding Pride Day, June 11. At the center of it all is the Centre LGBTQA Support Network, which organizes the event and brings community members, visitors and businesses together to celebrate. Originally planning to host its first Pride event in 2020, the organization pivoted to a virtual event during the pandemic, with a small outdoor festival last year that attracted several hundred guests. This year, then, is a special occasion, with an expanded, evolved event that's anticipated to be bigger than ever before.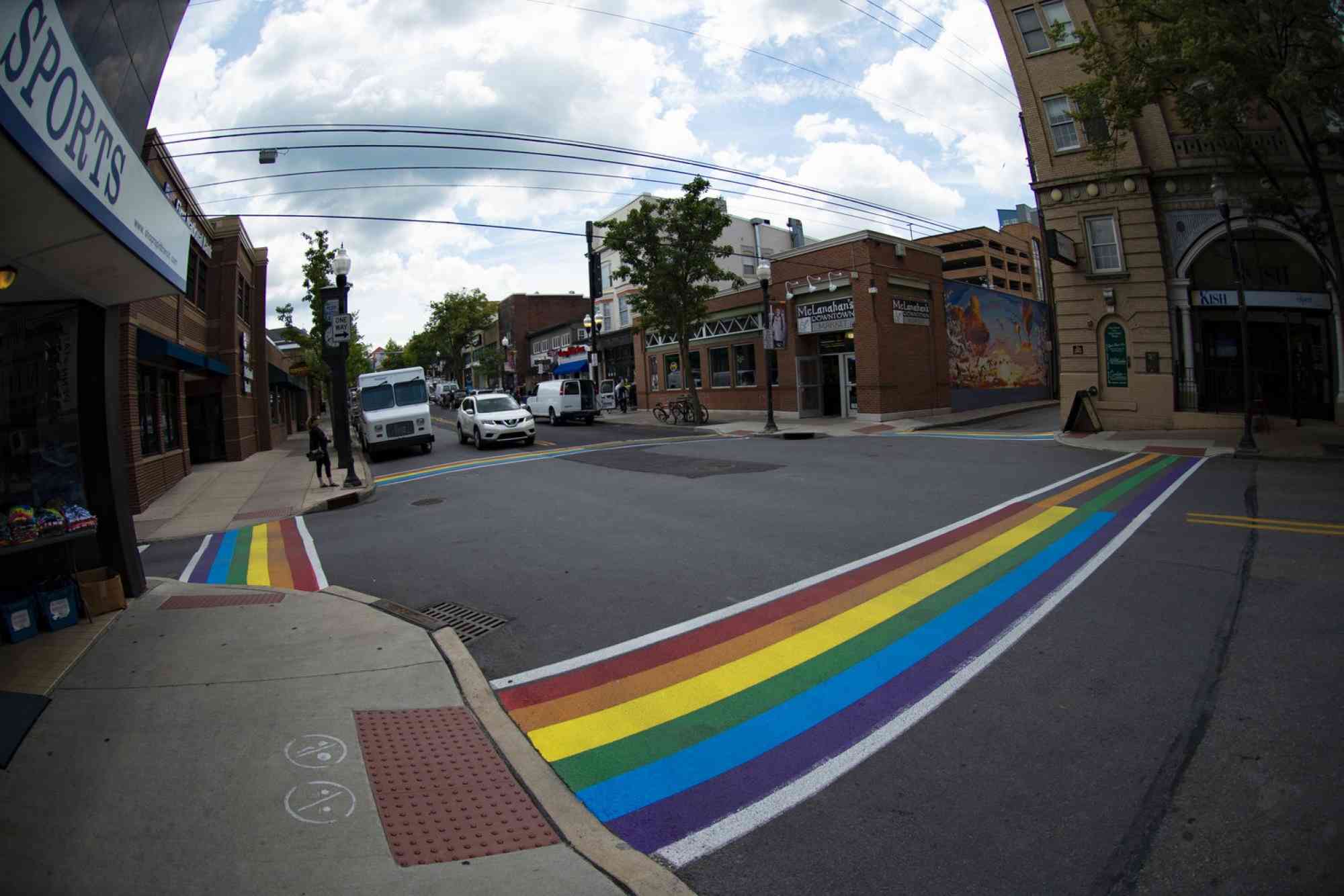 Activities start up on Friday, June 3, with a movie showing at Sidney Friedman Park, followed by free self-defense lessons and a drag show, Wednesday, June 8. On Thursday, June 9, the State College Spikes are hosting a Pride-themed baseball game, giving away rainbow t-shirts and donating part of the evening's proceeds to the Centre LGBTQA Support Network. On Friday, June 10, families will find Pride Fun Day taking place at Tussey Mountain, with music, bumper cars, boats and food. That evening, the newly-revamped and renovated Chumley's in downtown State College will host a Penn State alumni happy hour.
On the big day, June 11, activities start with a drag story hour at Schlow Library, followed by an all-ages drag show, before the Pride parade commences at 3 p.m., followed by the Pride festival. This year's parade will include a car caravan, but also be open to cyclists, roller skaters and roller bladers, and walkers. During the festival, businesses can sign up to host tables on the 200 block of Allen Street, which will be closed in front of the State College Borough building.

It all wraps up the next day, with Sunday morning brunch and an LBGTQA+ 101 training session at 3 Dots Downtown, which co-founding board member Tamar London says is "for anyone who wants to learn more about allyship."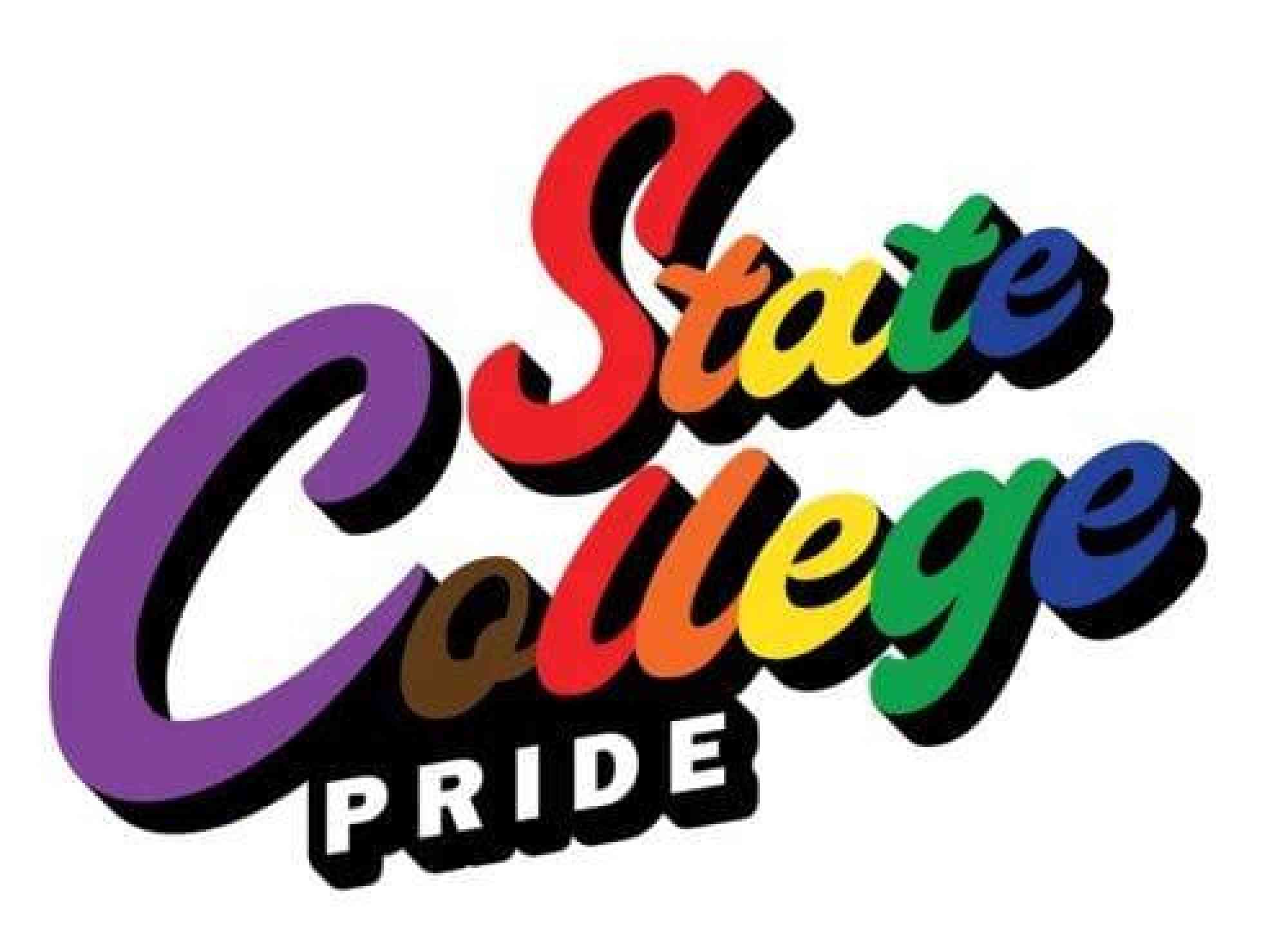 "People that are confused or want to learn more about why people feel so strongly about using 'they' pronouns or what is it about pronouns? What are all the letters in LGTQIA? What does all that mean? Why is the LGBT community still fighting for rights? What's going on? … It's an overview for people who want to learn more about what all of this is. It might be parents of a kid who's coming out. It might be older people who are just confused by what they're reading in the news. It might be families," she explains. "It's really open to anyone who is just curious."
While she notes that the big, can't-miss events are, of course, the parade and festival, beyond that, there are activities for a range of age groups and interests, both locals and visitors. For the latter, the organization is working with local hotels to offer discounts on Pride stays (stay tuned to the Centre LGBTQA Support Network website for more info!). Both locals and visitors can enjoy discounts and freebies around town, though, during the event with the Rainbow Card. Available for purchase ahead of the event for $20, cardholders enjoy discounts at shops, restaurants and bars around downtown State College, plus more. While visiting the participating downtown businesses, attendees are also encouraged to check out the businesses included in the Pride storefront decorating competition and vote for their favorites.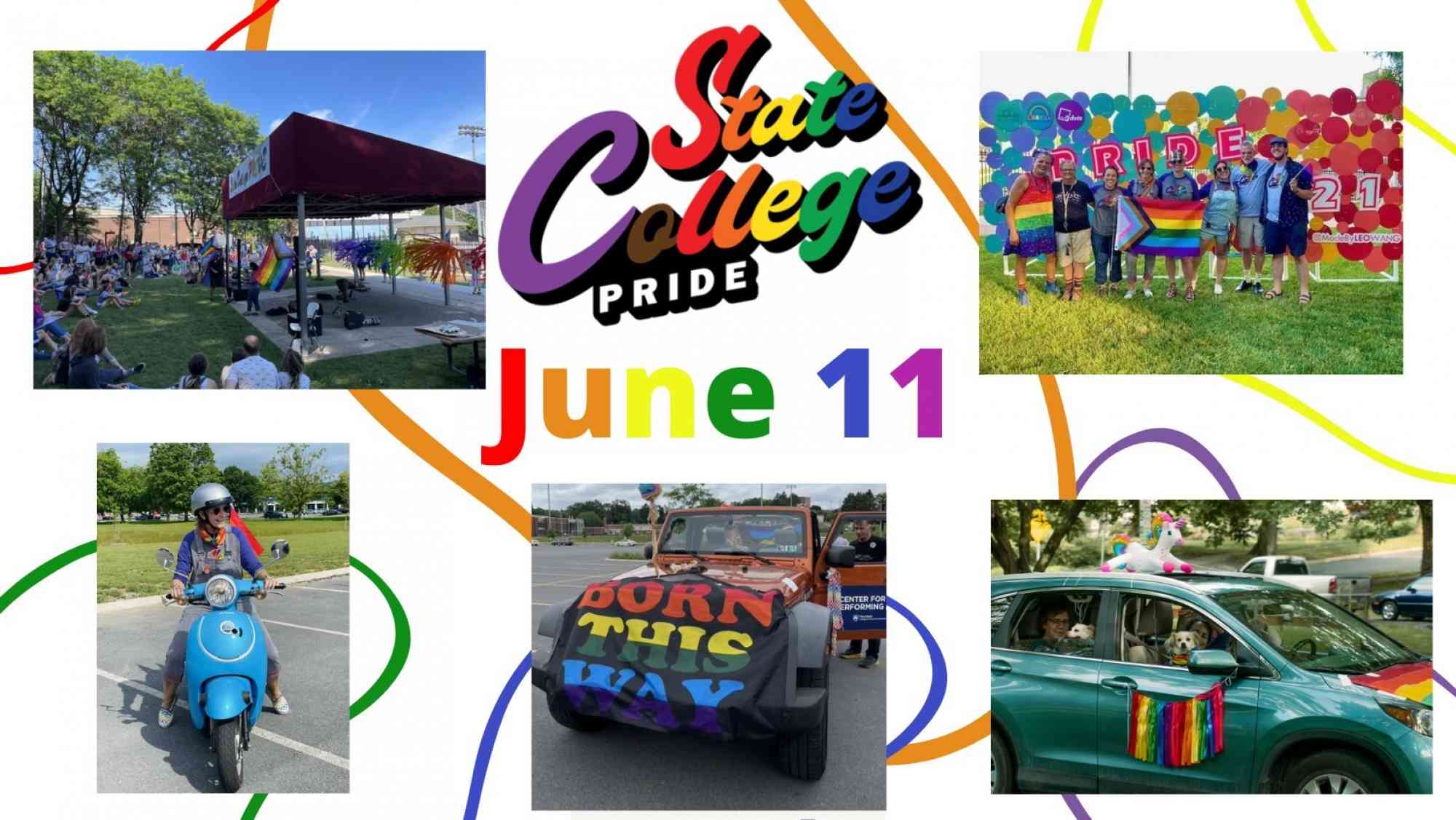 Planning to attend the parade and festival? London advises, "Definitely bring a water bottle. We will have water stations, but it's always good to have a water bottle, hat, sunscreen. We won't be selling food, but we encourage people to visit all the downtown locations. Maybe make a reservation if you want to be having dinner during Pride, because, last year, a lot of places had their single best days ever, so it could get crowded. I would say to make reservations early, both for restaurants and for hotels."
"Keep checking back on the website to follow as things change," she adds. " When they are available, buy a Rainbow Card so that you can get all the discounts — and think about what you want to wear. Maybe think about a fun outfit and, if you're going to be in the car caravan, then think about car decorations. We'll have a competition for that, too. That's another fun way to participate. Just bring out the rainbow colors and the good attitude and come and have a good time."
You can get involved! State College Pride is looking for marchers, cars (there is a decorating contest too!), bikers, and skaters to participate in the parade.
To join, visit: http://centrelgbtqa.squarespace.com/pride2022- to register yourself/your team to participate, everyone must be registered (FREE for individuals and non profits)
To find the latest, up-to-the-minute details on the Pride calendar, sign up to participate in the parade, buy a Rainbow Card or even sign up to volunteer with the Centre LGBTQA Support Network, visit centrelgbtqa.squarespace.com.
Pride 2022 Schedule of Events
Friday, June 3
9:00 PM: Movie: Luca, Central Parklet
Wednesday, June 8
7:00-8:30: Self Defense Lesson, UU Fellowship
10:00-12:00: Drag Show (more info TBA)
Thursday, June 9
6:35: Pride-Theme Spikes Game (T-Shirt giveaway to first 500, mention Centre LGBTQA when you buy your ticket and a portion of ticket price will be donated to CLSN)
Friday, June 10
5:00-8:00: Pride Fun Day, Tussey (all ages - music, bumper cars, boats,…)
7:00-9:00: Penn State Alumni Reception, Chumley's (hosted by CLSN)
Saturday, June 11
9:00-10:00: Drag Story Hour (TBA)
11:00-1:00: All-Ages drag show (TBA)
3:00-5:00: PRIDE Parade
5:00-8:00: PRIDE Festival
Sunday, June 12
11:00-1:00: Brunch (TBA)
3:00-4:30: LGBTQA+ 101 Training, 3Dots