Top picks for your next Happy Valley shopping spree
Happy Valley has a dynamic shopping scene, with one-of-a-kind finds to be discovered at shops throughout Centre County. You'll want to spend a few days to shop them all, starting with these top picks:
Artisan and unique finds

Belle Mercantile
Located in Bellefonte, Belle Mercantile is a standout collective market of more than 50 vendors. Local artisan and unique finds include jewelry, soaps and lotions, stained glass, knitted items, books, children's clothing, gourmet food, metal work, pottery and much more. While in Bellefonte, be sure to also stop by Art A La Carte, Smith + Font in the newly renovated, historic Gamble Mill, and Titan Market in the Axemann Brewery complex, for more beautiful, locally crafted items.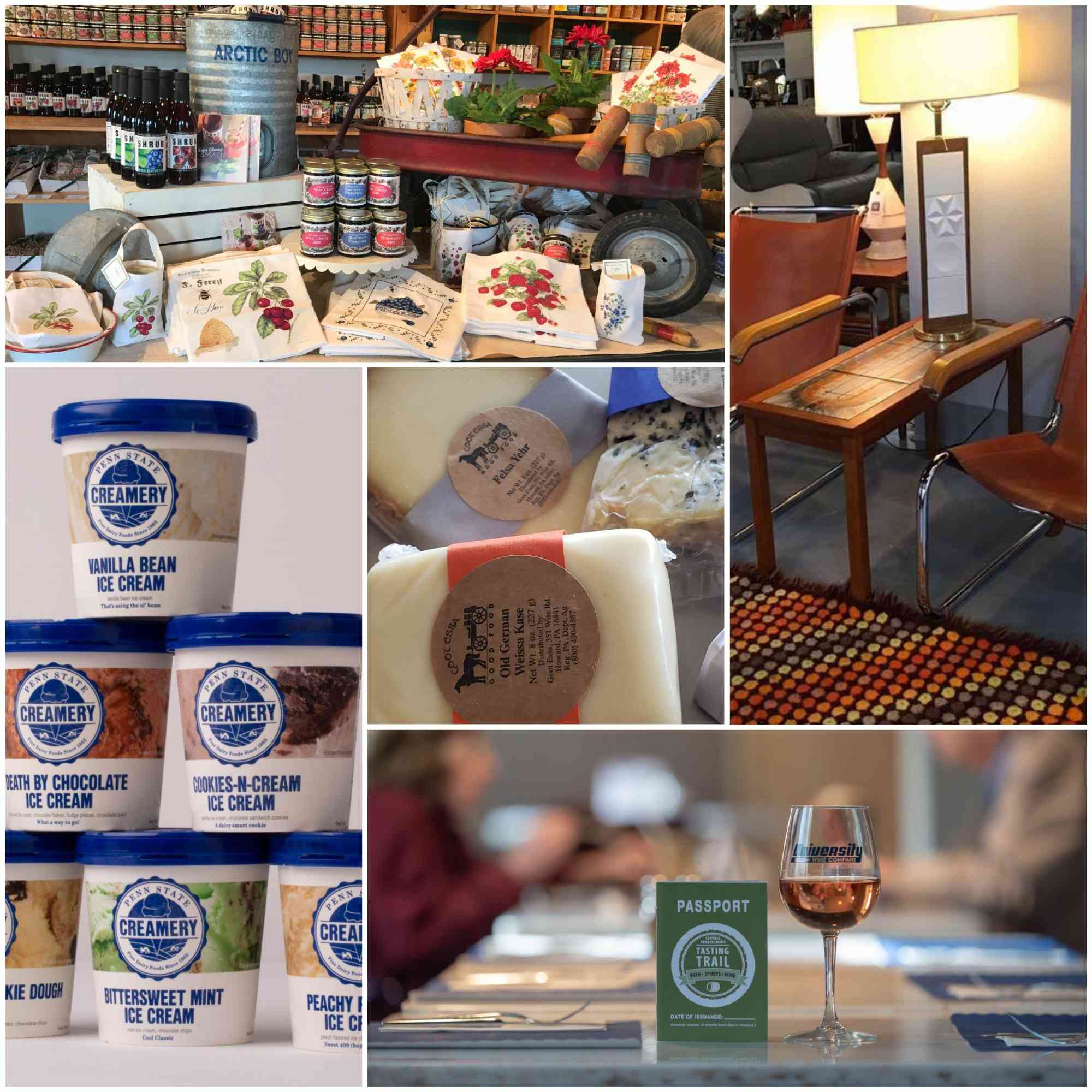 Green Drake Gallery
Located in the quaint village of Millheim, The Green Drake Galley is a wonderful source of regional fine art. The gallery showcases jewelry, pottery, and works of art from multiple disciplines. You may even find a live musical performance taking place as you shop.
Clothing

Helen Foxx Inc.
The atmosphere at this Bellefonte women's clothing boutique is chic and casual. Owner Joyce Mills carefully hand-picks all of Helen Foxx's on-trend fashions, jewelry and accessories, which are unique and affordable. Helen Foxx pays careful attention to the customer experience too, sticking to the motto that "beautiful clothes and fashion come and go, but the feeling of being beautiful and treasured is everlasting."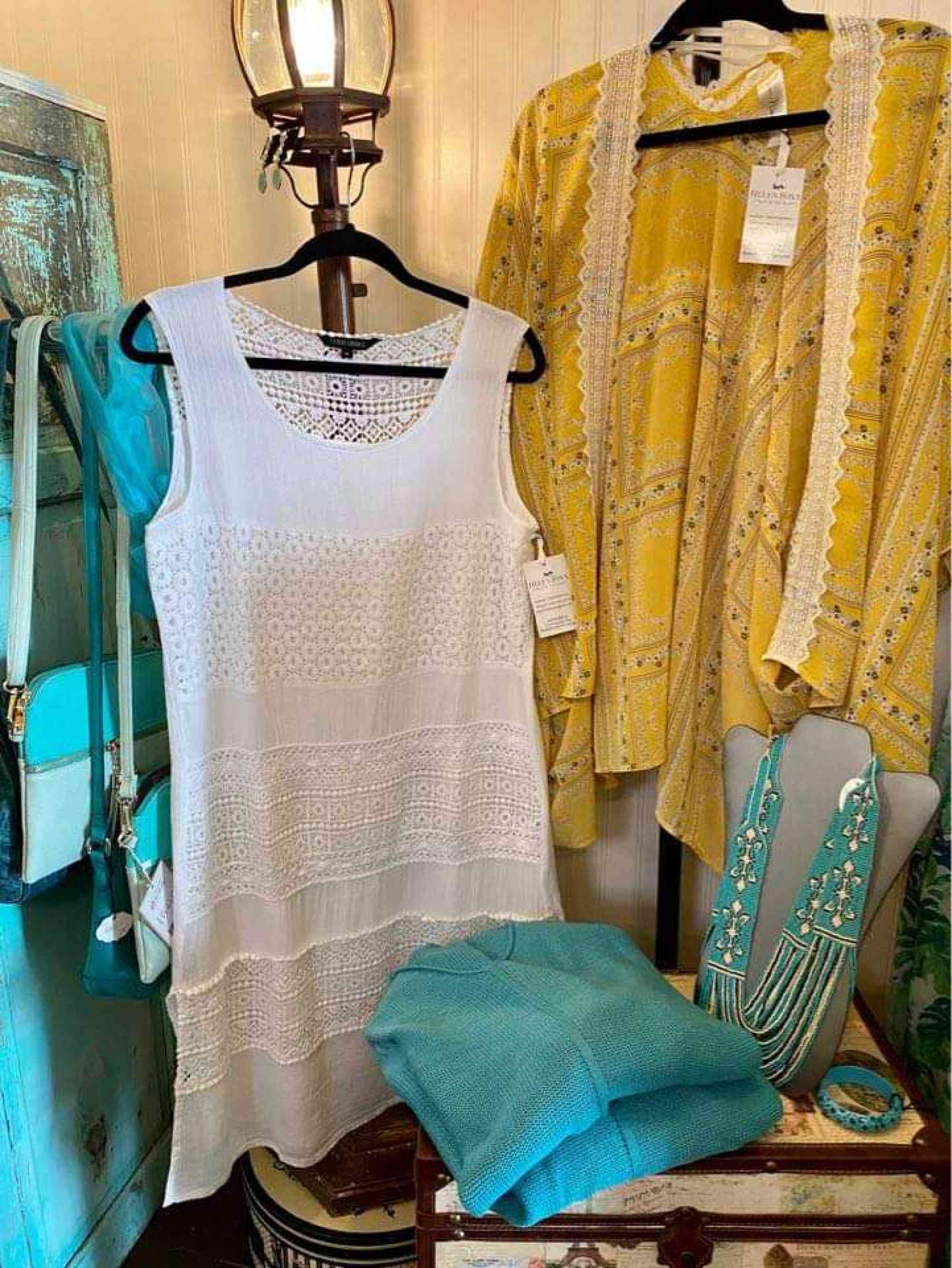 Specialty
A Basket Full
For more than 30 years, A Basket Full has been an historic Boalsburg mainstay, and a one-stop shop for clothing, jewelry and accessories, gourmet kitchen items, local food products, home decor and more. A Basket Full carries such sought-after labels such as Brighton, Vera Bradly, Rain, Clara Sun Woo, Spartina 449.
Kitchen Kaboodle
State College's premier kitchen, home and gift store is just one block from the Penn State campus. Whether you are looking for that specialty item every gourmet cook must have in their kitchen, or a unique gift for the foodie that has everything, Kitchen Kaboodle is the place to find it. The shop also offers a distinctive collection of gifts for Penn State fans.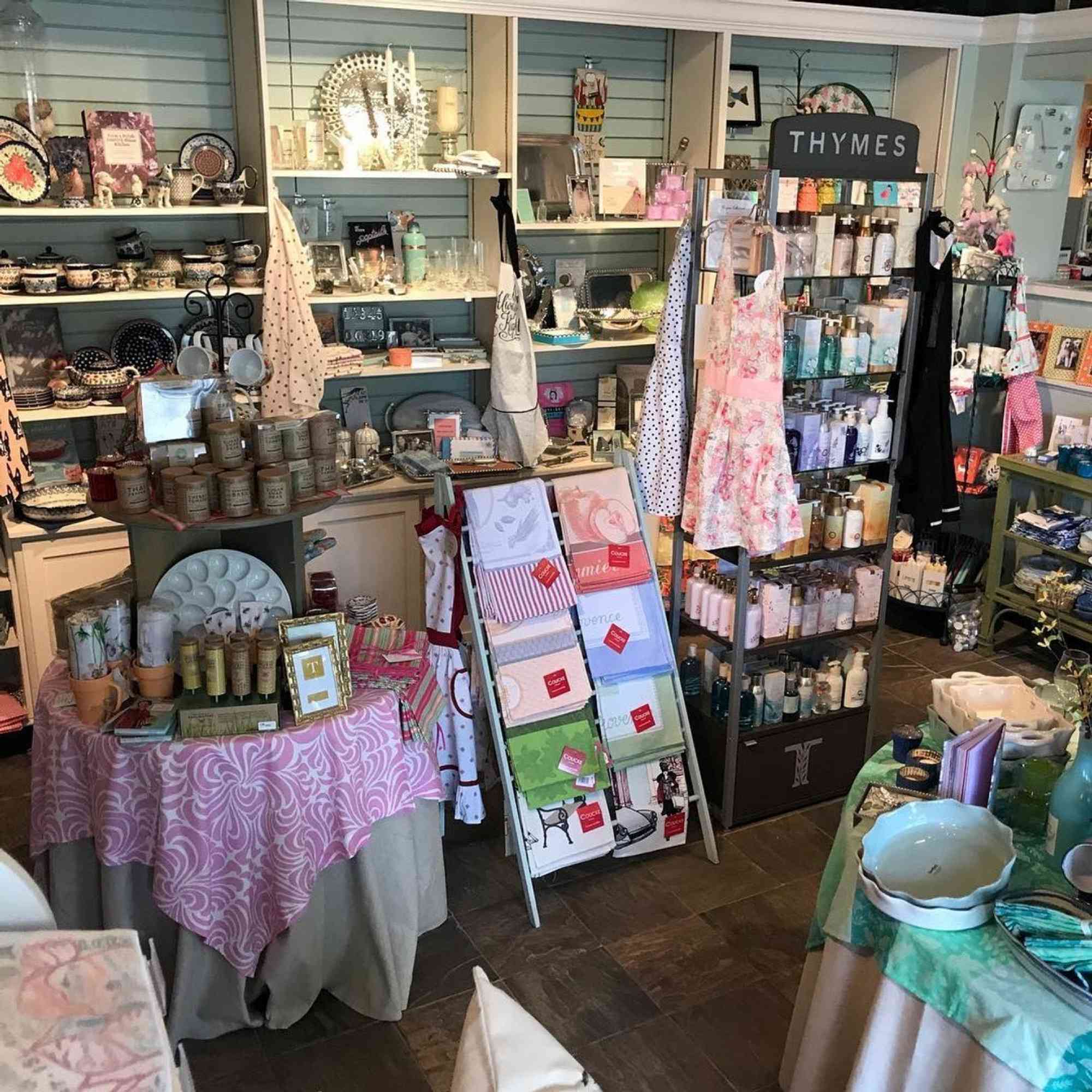 Tait Farm Foods
The Tait Farm Harvest Shop is located seven miles east of State College. Open year-round, the shop carries Tait's own line of 60+ specialty foods, other regional artisan foods and crafts, as well as seasonally inspired decor and gifts for the kitchen, home and garden. In addition, farm grown organic produce is available year-round.
The Nittany Quill
A downtown State College staple since 1984, The Nittany Quill is known for its fine stationery papers, wedding invitations, custom calligraphy, beautiful notecards and more. The small, charming shop is the perfect place to find tasteful gifts for those who appreciate the art of writing, poetry, and a personal touch.
Lion's Pride
Nittany Lions fans will find no shortage of stores in downtown State College to get the latest Penn State merchandise. An obvious stop for sportswear and memorabilia – and everything in between – is Lion's Pride, family and alumni-owned since 1976. Shoppers also have a chance to give back, with a percentage of every sale contributed to Penn State for student scholarships.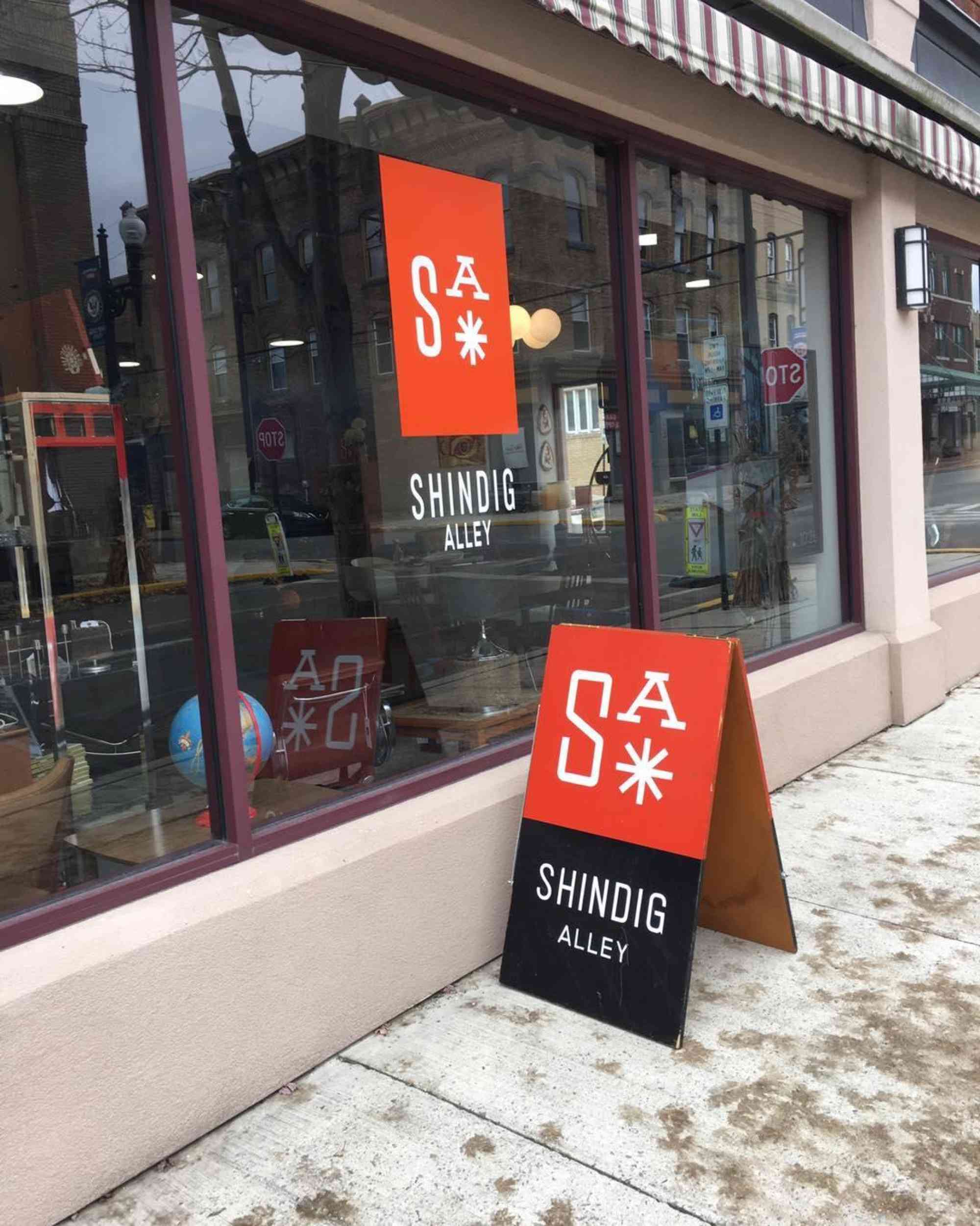 Antique and vintage finds

Apple Hill Antiques
With more than 45 vendors, this popular State College antiques and collectibles co-op is filled with carefully curated special finds from days gone by, including amazing collections of rare vintage Christmas, Halloween and other hard to find holiday items. Just as much attention goes into displaying the antiques, so browsing is equally as enjoyable as shopping – but you probably won't leave empty handed.
Shindig Alley
Located in Philipsburg, Shindig Alley specializes in high-end Mid-Century Modern furniture and decor, as well as vintage clothing and accessories. Shindig Alley's pieces have found their way onto Hollywood TV sets, which is not surprising considering the shop has a national and international following. If you are looking for the perfect vintage statement pieces for your home or wardrobe, a stop at Shindig Alley is a must.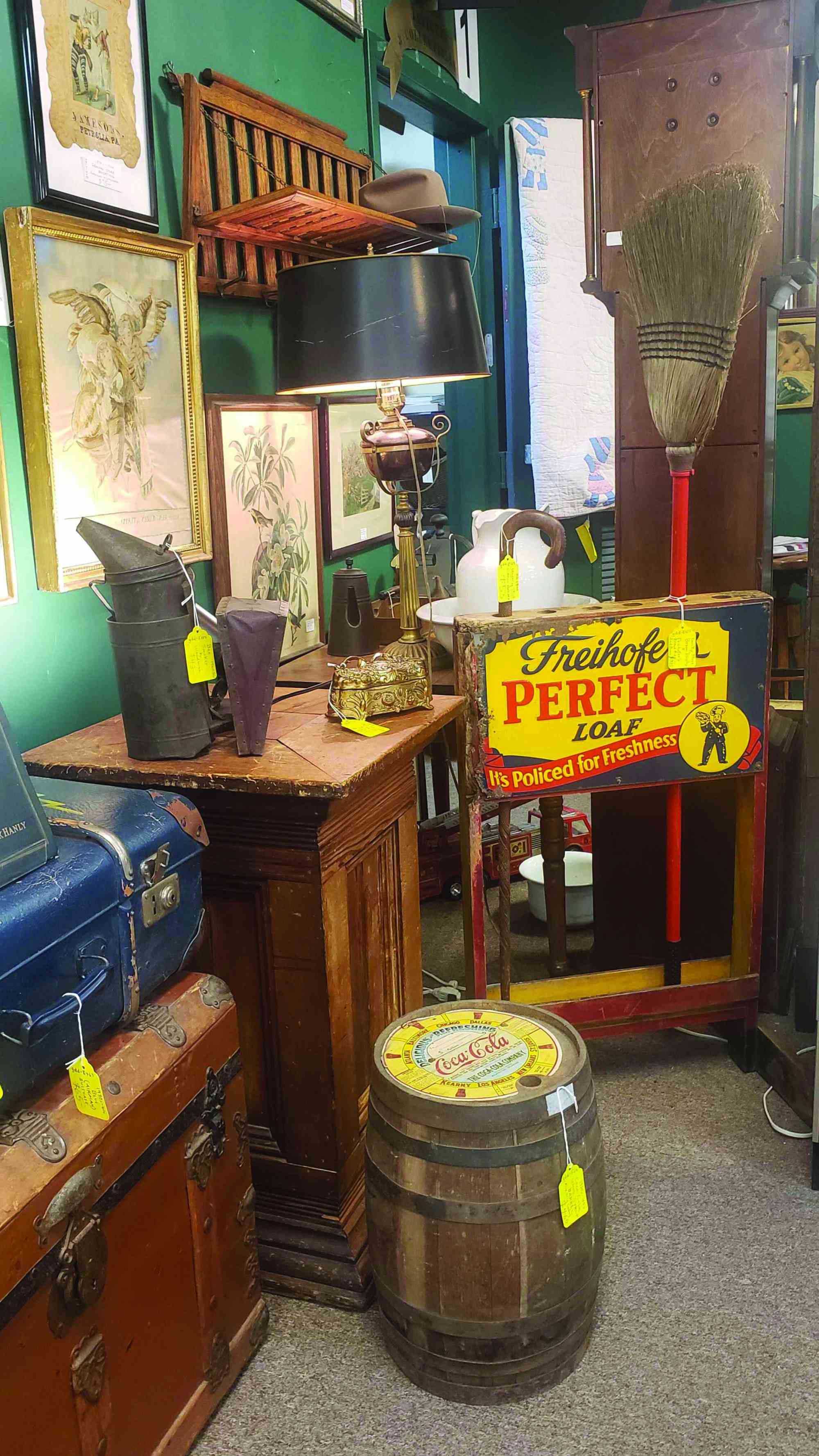 The Great Mish Mosh
"Odds, ends, crazy, colorful and functional." Located in downtown historic Bellefonte, the Great Mish Mosh is a fun shop with an ever-changing collection of antiques, collectibles and otherwise interesting finds. The store is one of many must visit antique shops in Bellefonte.
The Beaten Path
Located on Route 45 in beautiful Penns Valley, The Beaten Path is a charming shop that specializes in antiques, vintage and retro items, collectibles, jewelry, art and more. With ever-changing offerings that proprietors say range from eclectic to classy to humorous, it's a safe bet you'll find something to satisfy every taste.