Turn your next Happy Valley visit into a scavenger hunt!
Find your next adventure here in Happy Valley with the Visit Centre County GeoTour. It's a fun way to explore the area, from Downtown State College to off-the-beaten path destinations you've never visited before.
Best of all — you can choose your own adventure and complete a geocaching passport to earn custom GeoTour GeoCoins!
Here's what you need to know to make the most of your adventure: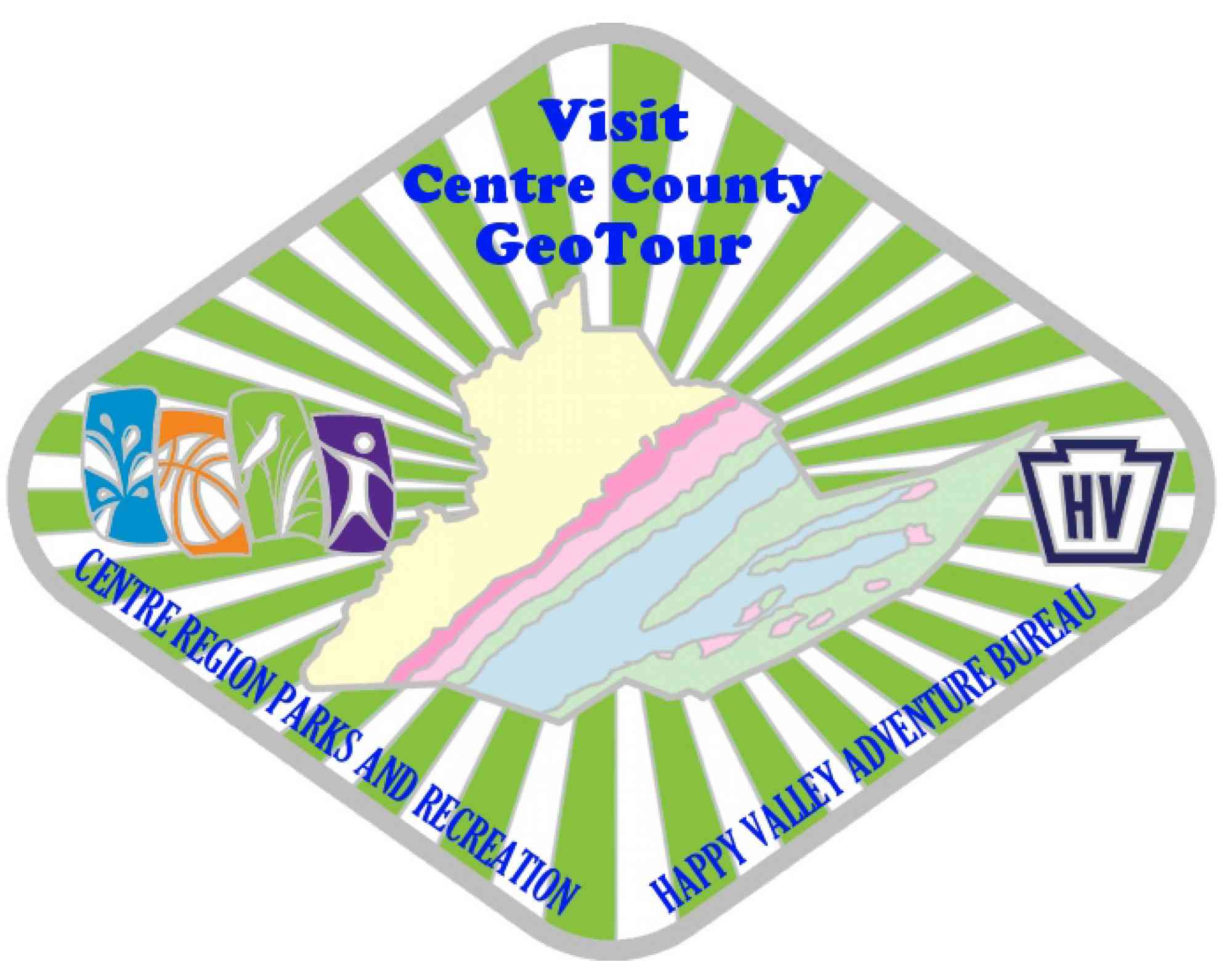 What is Geocaching?
It's the world's largest treasure hunt. Here in Happy Valley, you'll explore all corners of this county while you are looking for treasure that's pinpointed by GPS coordinates. While you are on the hunt, you'll be getting outside, having fun and discovering Happy Valley in a brand new way.
How can I earn GeoCoin?
Glad you asked! In a nutshell, you'll:
Explore our local geocaches — there are 58 to choose from!
Grab your GPS
Download or pick-up your Passport from the Happy Valley Adventure Bureau, and start searching!
Exploring with kids? They get a special Junior Geocacher Passport with a special prize for their hard work too!
Once you have 45 of the 58 available caches, you can get free GeoCoin!
Don't have time to do all 45? There's no limit to how many or how few you discover — the main thing is to get outside and have an adventure with some of your favorite people.
Discover puzzle caches, gadget caches, night caches and more!
"The GeoTour is geared for all ages — geocaching is a great family hobby!" Pamela J. Salokangas, Director of Parks & Recreation for Centre Region Parks & Recreation said. "Some of our folks have made multiple trips to the area and some have stayed in our wonderful hotels, B & Bs, and rental homes while completing the tour."
She says that the geocaches vary from regular caches to puzzle caches to multi-stage caches. "We also have a virtual cache, two gadget caches, an Adventure Lab and even a night cache!" she added. "The caches are at local municipal parks, state parks, hidden across several state game lands, at the tops of our mountains, and placed at businesses throughout our valleys. Some caches are in busy, urban-style locations while others are deep in the woods and off the beaten trail. We even have some geocaches that highlight our local history. Most of the rural caches can be reached via regular vehicle throughout the year, but in heavy snow, we do recommend a 4WD."
The entire trail comprises 58 locations. Each one takes an average of 90 minutes to complete — a perfect outdoor afternoon or addition to a Happy Valley weekend. (Want a bigger challenge? Some challenges take much longer. You can find average times here.)
A favorite GeoCache destinations for visitors from around the US and the world
Over the past 18 months, visitors from all over the United States and the world (including France, the Philippines and Portugal!) have explored Centre County's GeoTour. "Hundreds of visitors have traveled in from the mid-Atlantic states as well," Salokangas said.
"Our caches have received 507 favorite points to date, awarded by cachers who enjoy the puzzle, the history, or the individual and creative containers," she said.
"Happy Valley has a lot to offer for geocachers, to include an urban-style experience to the more rural opportunities," she added. "Not only do we have over 50 local parks in the greater State College area, but we also have outstanding state parks and state forest experiences as well as 1,000s of acres within the local state game lands. Cachers will experience all corners of Happy Valley if they choose to go after all 58 caches!"