Come home again to Riffles and Runs
Riffles and Runs wants you to know that you can come home again. Their guest list is evidence of that.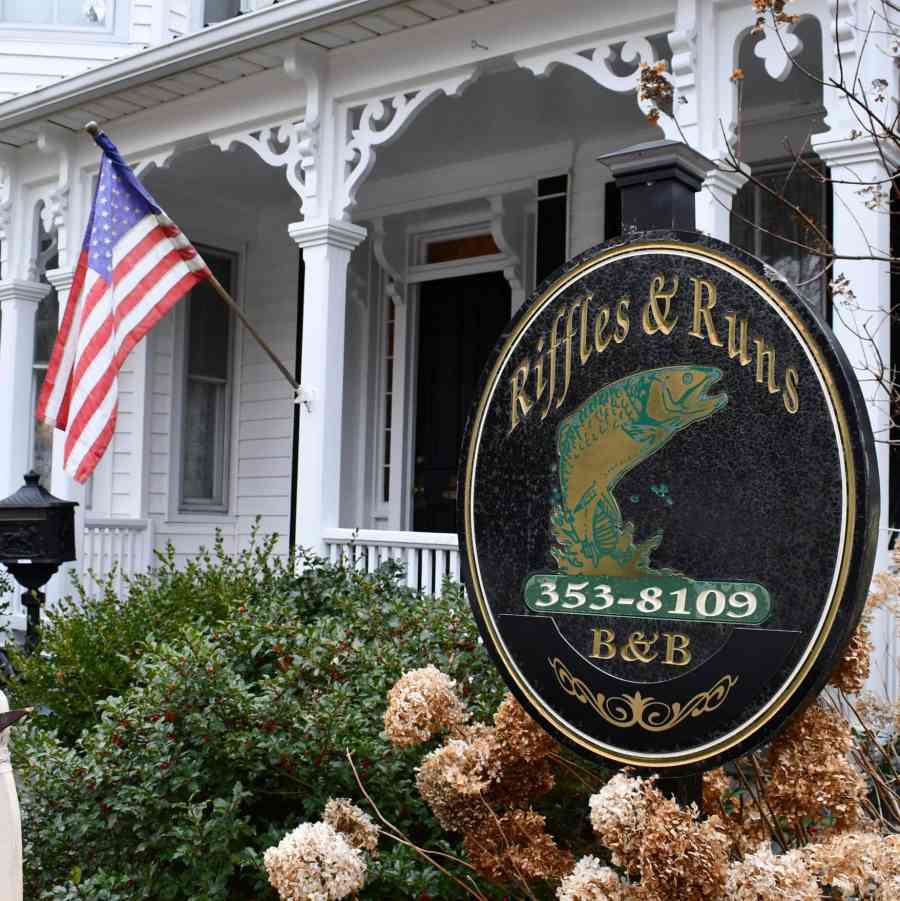 "We have guests from California and Florida and Georgia that just keep coming back," Innkeeper Connie McCulley said. "It's like family coming home."

The Victorian bed and breakfast at 217 Spring Street feels like home because it is a home. Connie and her husband Steve raised their two daughters in the 1863 Italianate-style house before transforming it into a bed and breakfast in 2004. The two guest rooms are named after their daughters, Haley and Liza. The kitchen feels like a familiar gathering place, complete with an old cookstove, pressed tin ceiling and family photos hung on the wall.
The bed and breakfast gets its name from Steve's love of fly fishing, and the property boasts a view of Bellefonte's famous waterfront. Many of Riffles and Runs guests come to the area to fish in the area's world-class trout streams. But that isn't the only thing that makes the B&B stand apart.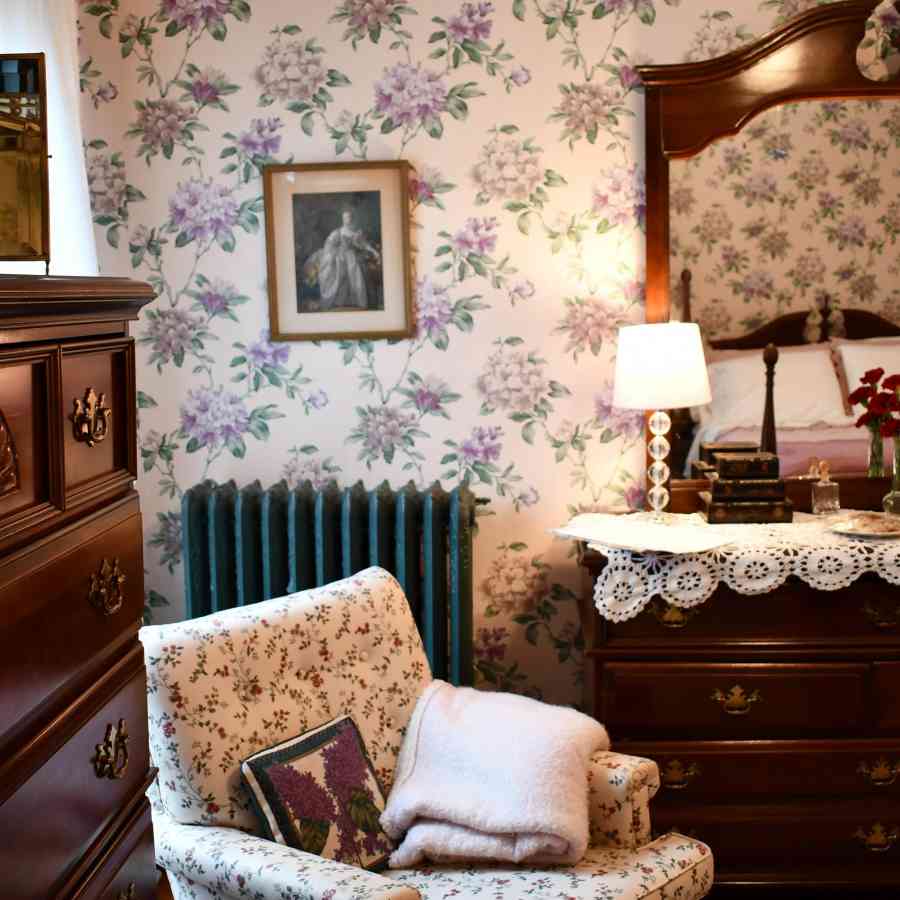 The house has a storied history. In the early 1900s, publisher Sylvia Beach spent much time in the house visiting her grandparents. When she grew up, she went to Paris and opened the famous "Shakespeare and Company" bookshop that was a gathering place for Ernest Hemingway, F. Scott Fitzgerald, T.S. Eliot, Ezra Pound, Katherine Ann Porter and many other famous writers. She also published James Joyce's Ulysses and D.H Lawrence's Lady Chatterley's Lover.
Today, the house reflects those stories, as well as stories of the McCulley's ancestors who ran a livery stable just steps away from the house, along with newer stories that are unfolding today.
"My husband and I will be staying here every time we come to this area," Erika Vladimirov said in a recent review. "Not only is the B&B located in a great spot close to restaurants and rivers and creeks, but the owners are also the sweetest most helpful people I have ever met. Connie makes the most amazing breakfast we have ever tasted. Absolutely incredible."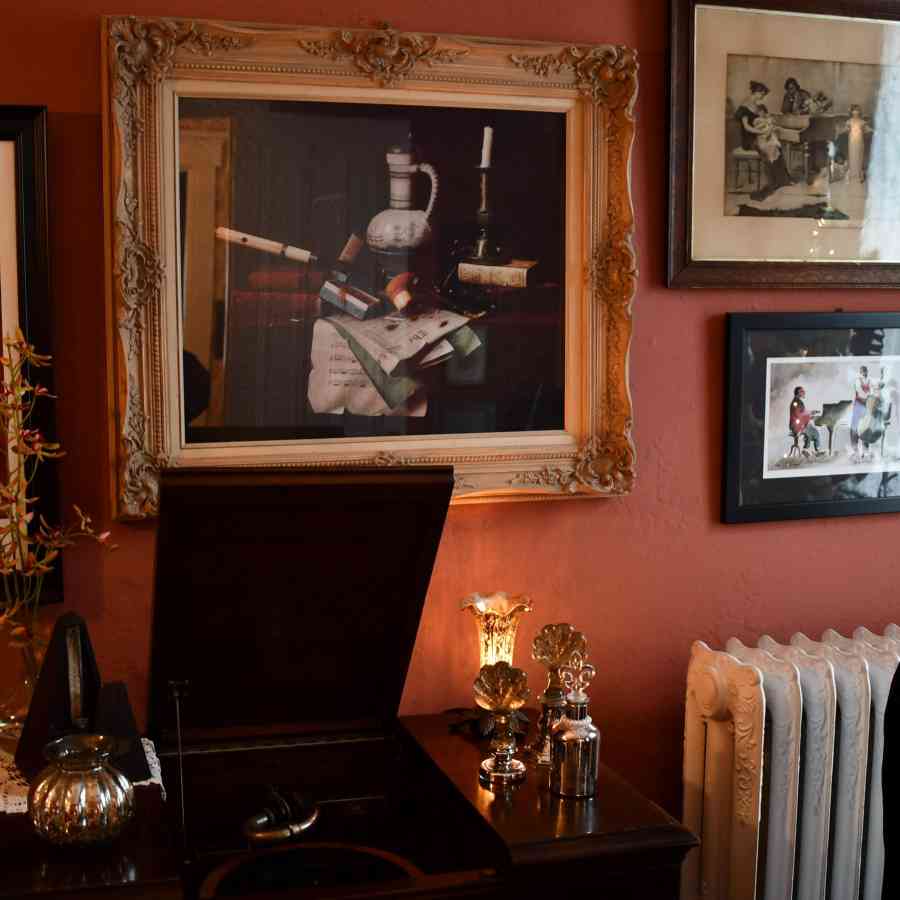 "Connie and Steve are very friendly and welcoming hosts," Michael Stumpo said. "You feel right at home as soon as you arrive. They truly care about your stay and do everything to make it a memorable experience. From the chocolate chip cookies in your room, the hot coffee waiting for you outside your room each morning and the absolutely delicious breakfasts Connie and Steve make each day from scratch, they make you feel like family. We will keep coming back to stay with them whenever we visit State College."

The day that I visited, new guests were on their way to Riffles and Runs. Fresh-baked cookies and a bouquet of flowers waited in their guestroom, and a fire blazed in the marble fireplace in the sitting room. Sunshine streamed in the tall windows over hardwood floors, and Connie was waiting to welcome them. It's no wonder so many of their reviews are written by returning guests. It's a good place to call home.
Riffles and Runs B&B; 217 N. Spring Street, Bellefonte; rifflesandruns.com; 814-353-8109