Craft The Ultimate Getaway At The Gamble Mill
Looking for a destination for a couples weekend escape (or a dudes weekend or girls getaway)? The Gamble Mill in Bellefonte is what you've been looking for. The historic landmark has been beautifully renovated and turned into a one-stop destination for your next adventure. The Gamble Mill has four must-see spots in Bellefonte, all together in one place: the Inn and Suites, The Republic bar, Speakeasy and Creekside at the Gamble Mill.
"It's the perfect place for a getaway," Jess Lloyd, Public Relations Manager, says. "You can rent one room for a couple, or reserve several rooms together so you can celebrate with friends or family."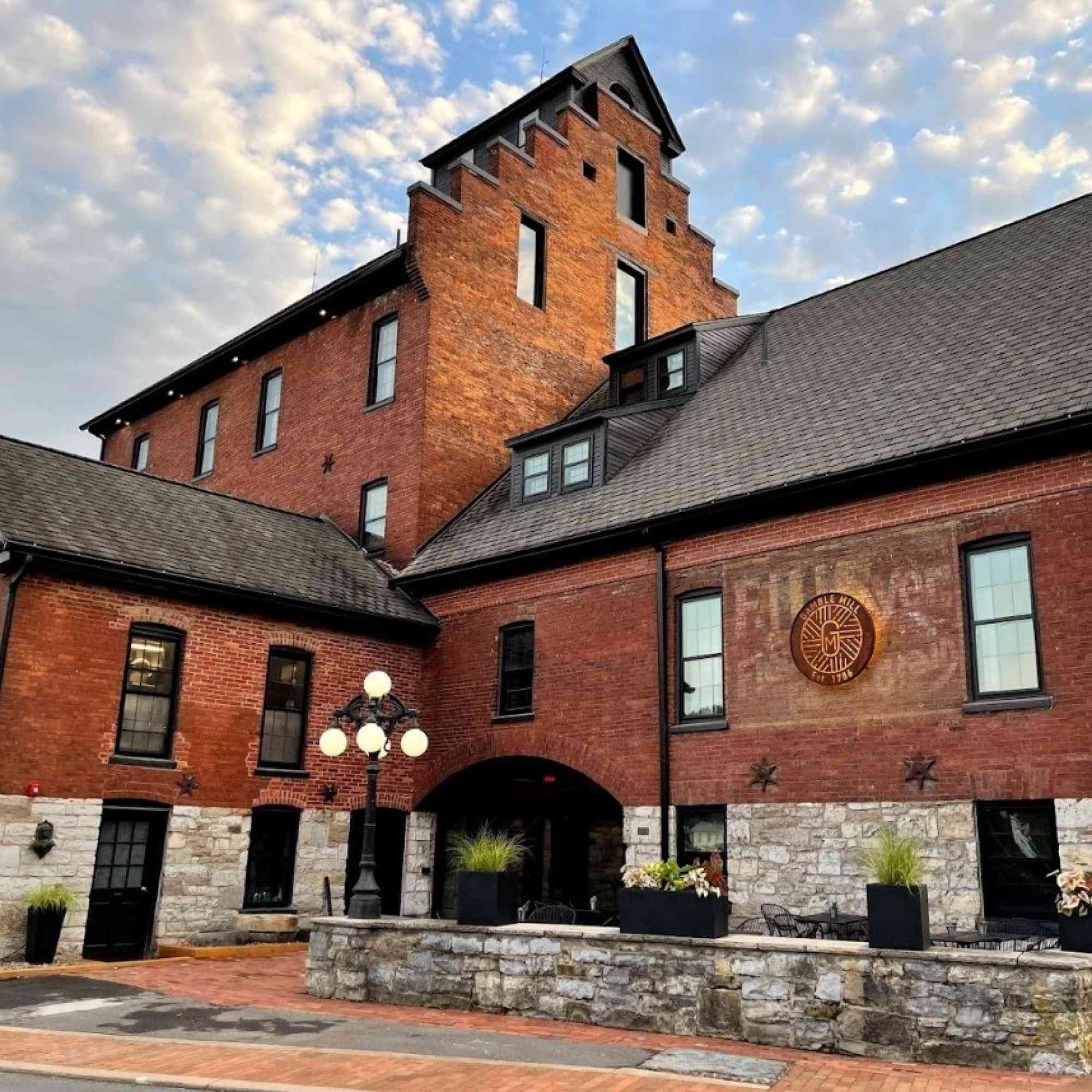 The upstairs of the Mill has been turned into The Inn at Gamble Mill, featuring eight suites; two one-bedroom accommodations, four two-bedroom accommodations, and two three-bedroom accommodations that offer modern comforts amidst the historic charm of the 200-year old building. The accommodations are available in single rooms or suites with one, two or three bedrooms, and each one is a gasp-worthy blend of brand new luxury and timeless exposed beams and brick.
Once you've checked in (and checked out the story of each one-of-a-kind room), you can head down to The Republic Bar for craft cocktails. The Republic specializes in hand-crafted cocktails that are simple and uncomplicated — some from recipes from centuries ago. And drinking one in this bar just feels right. "When you are sitting here, you are so surrounded by the past," Jess said. "The original grain elevators run from the floor to the ceiling in big brick columns. You can just feel the history."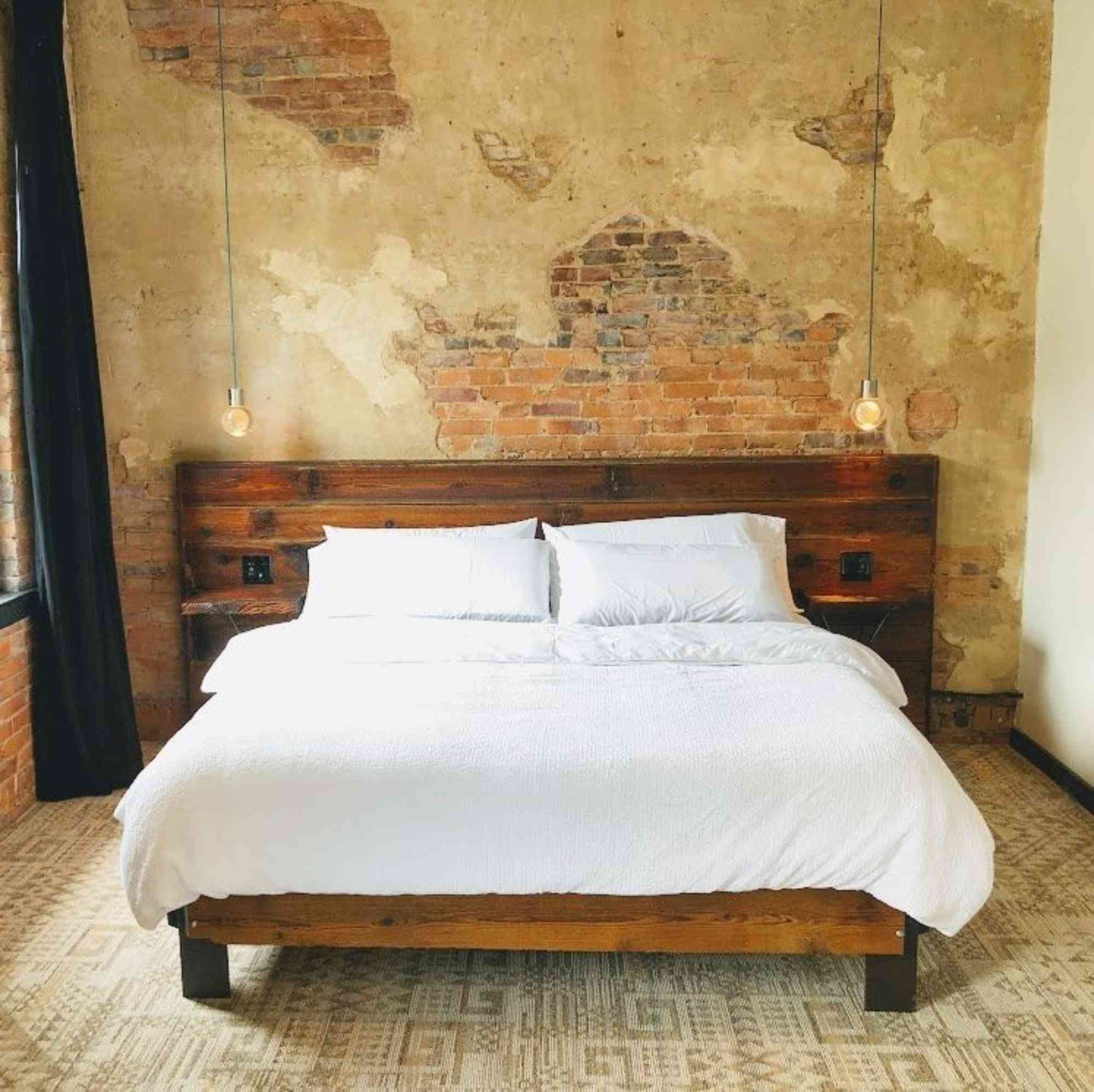 While you are enjoying your Old Fashioned (there is a full list of wine and craft beers if you'd like more options), look for the hidden door to the Speakeasy — a tucked-away room that can only be accessed through a concealed entrance within the main lobby of the Mill. The Speakeasy is a private event space featuring impressive timber beams, stone walls, and comfortable seating in a casual yet classic atmosphere for intimate gatherings, small parties, and work events. You can check it out one Thursday a month during their monthly "Music in the Speakeasy" events.
After you've finished with your cocktails, you can take some time to explore Bellefonte's waterfront that's just minutes away, or head to dinner at Creekside at the Gamble Mill.
Chef Michael Marx is experienced in renovating historic buildings, and his love of history and food are evident in his offerings. "His menu is a story," Jess says. "The globally inspired menu rotates frequently to showcase food from local farms."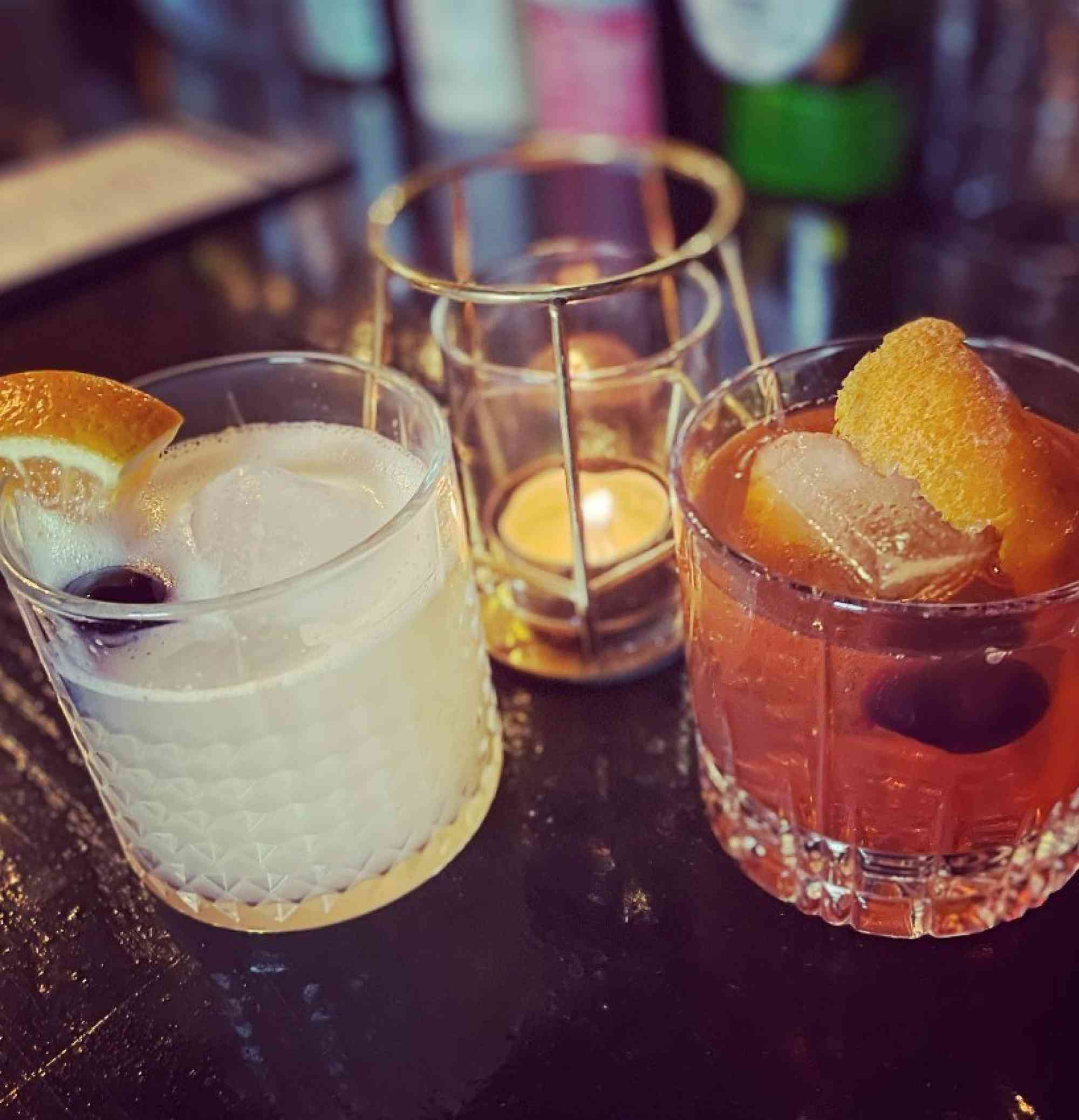 Sunday brunch isn't to be missed. Chock full of local goodness, great stories and finds like Pig n Grits Trifecta, breakfast 'lil Spring Burger and Cal's Spam-a-licious Breakfast Sammy — "That's right…SPAM!" the menu teases — it's the perfect end to an already-great weekend.
"Bellefonte is on the rise right now," Jess added. "It's a great destination for your whole family, a couples retreat, or a reunion with some of your best friends. And booking your stay at The Gamble Mill will help you create the ultimate getaway weekend, all in one place."