Experience a Delicious Bounty Here Driving Tours Showcase Ag Heritage, Local Foods & Preserved Farms
Walk among open meadows with expansive views of mountain ridges folding into each other. Taste roasted pork from a heritage breed raised at Rimmey Road Farm. Wander among a harmony of farming, art and nature found in the collection of sculptures, gardens and tree species planted on the grounds of Rhoneymeade Arboretum & Sculpture Garden.
Rhoneymeade is a great starting point and worthwhile stop on both the Happy Valley Agventures' Ag Heritage Driving Tour and the Centre County Farmland Trust's Round Barn Farm Route driving tour, one of three multi-stop Farm Routes from the Trust. <<add links: Heritage Driving Tour pdf: https://happyvalley.com/userfiles/files/HVAB%20Agritourism%20Map.pdf
Farm Routes: https://www.centrecountyfarmlandtrust.org/farm-routes
>>
Use all four info-packed maps (available in paper and digital) to explore and experience the area's delicious bounty of agricultural heritage, preserved farmland, tastings of local wine, beer and cider and dishes of locally grown ingredients in the creative hands of talented chefs.
Enjoy scenic country drives as you travel place to place. Together, the maps highlight and detail 58 stops.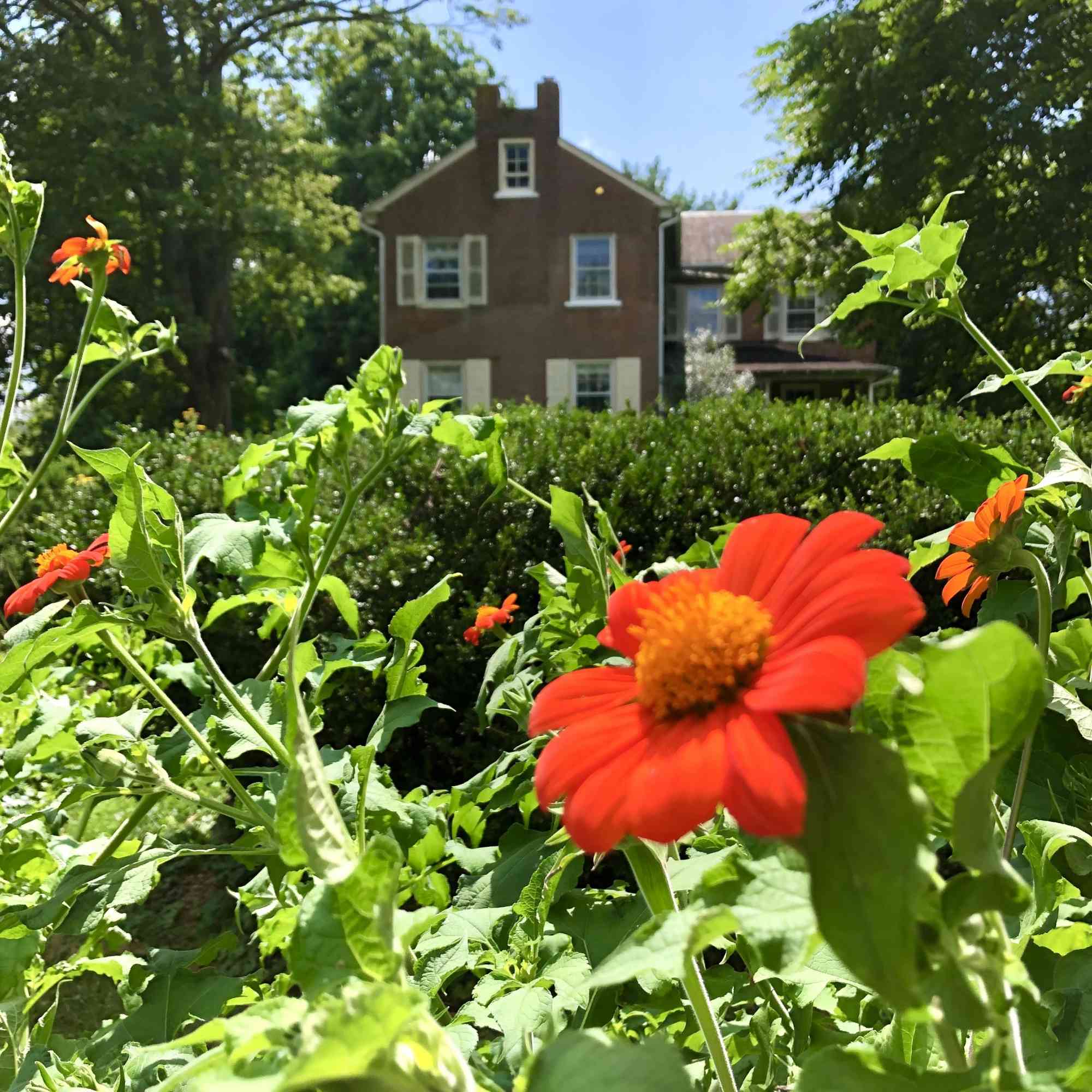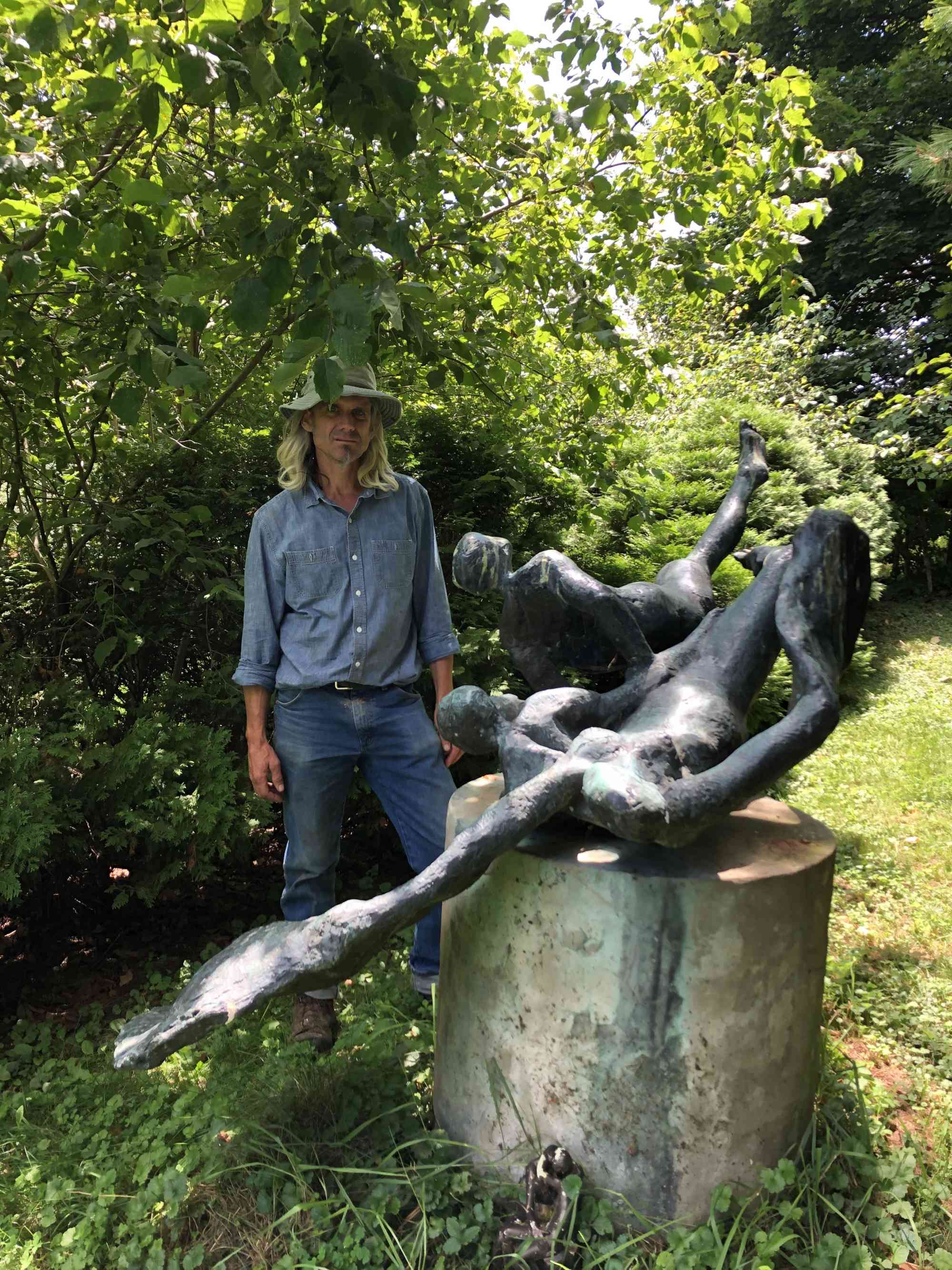 Explore Rhoneymeade's grounds and two-mile trail through meadow and woodland anytime. Until November, Rhoneymeade offers fresh roasted pork on Saturday afternoons, and on Saturday and Sunday afternoons art displays in the studio space, plus tours inside the house.
Learn how the Rhone family built this house despite tragedy and how the land stayed a working farm despite development pressure. Leonard Rhone was the Grange Leader who organized a "pic-nik" of farmers in 1874 that became the First Centre County Grangers' Pic-nic. The Grange Fair, held every August in Centre Hall, is the nation's only remaining tenting fair.
But more than two decades earlier, Rhone, 15, and his seven siblings lost their father. In 1853, Rhone's father had planned the house and ordered all of the materials, then died of tuberculosis.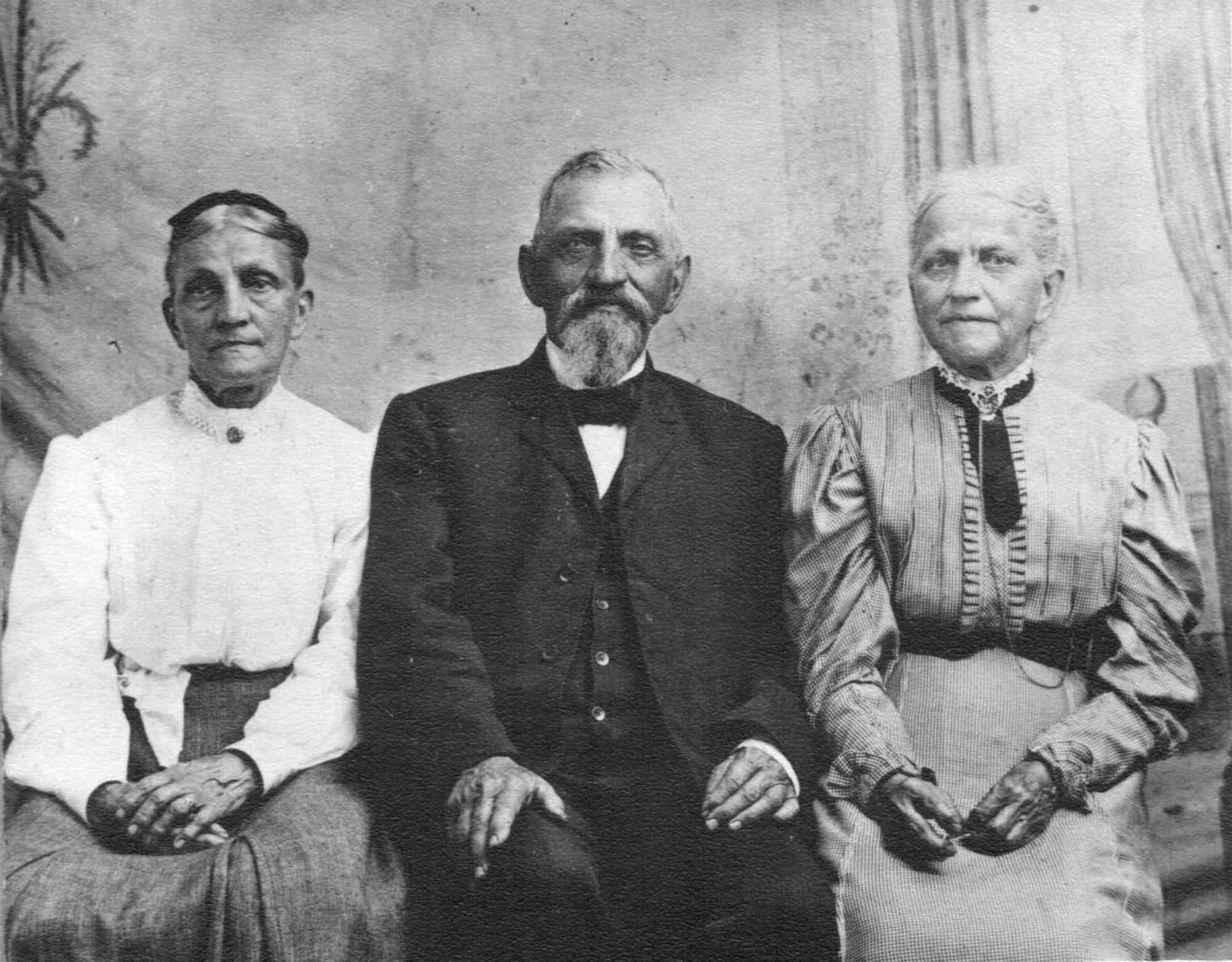 His mother, Sarah, is the heroine here, explains James Lesher, Rhoneymeade's executive director. (House tours are generally available on Saturday and Sunday afternoons, 12-4 p.m.)
Sarah Kerstetter Rhone oversaw completion of the house on schedule, managed the estate, held her family together and ensured they had educational opportunities.
The house shows what an upper middle class farm family could afford in 1850, notes Lesher. The handsome, yet modest home features a kitchen ell with a large brick cooking fireplace, dining room and parlor.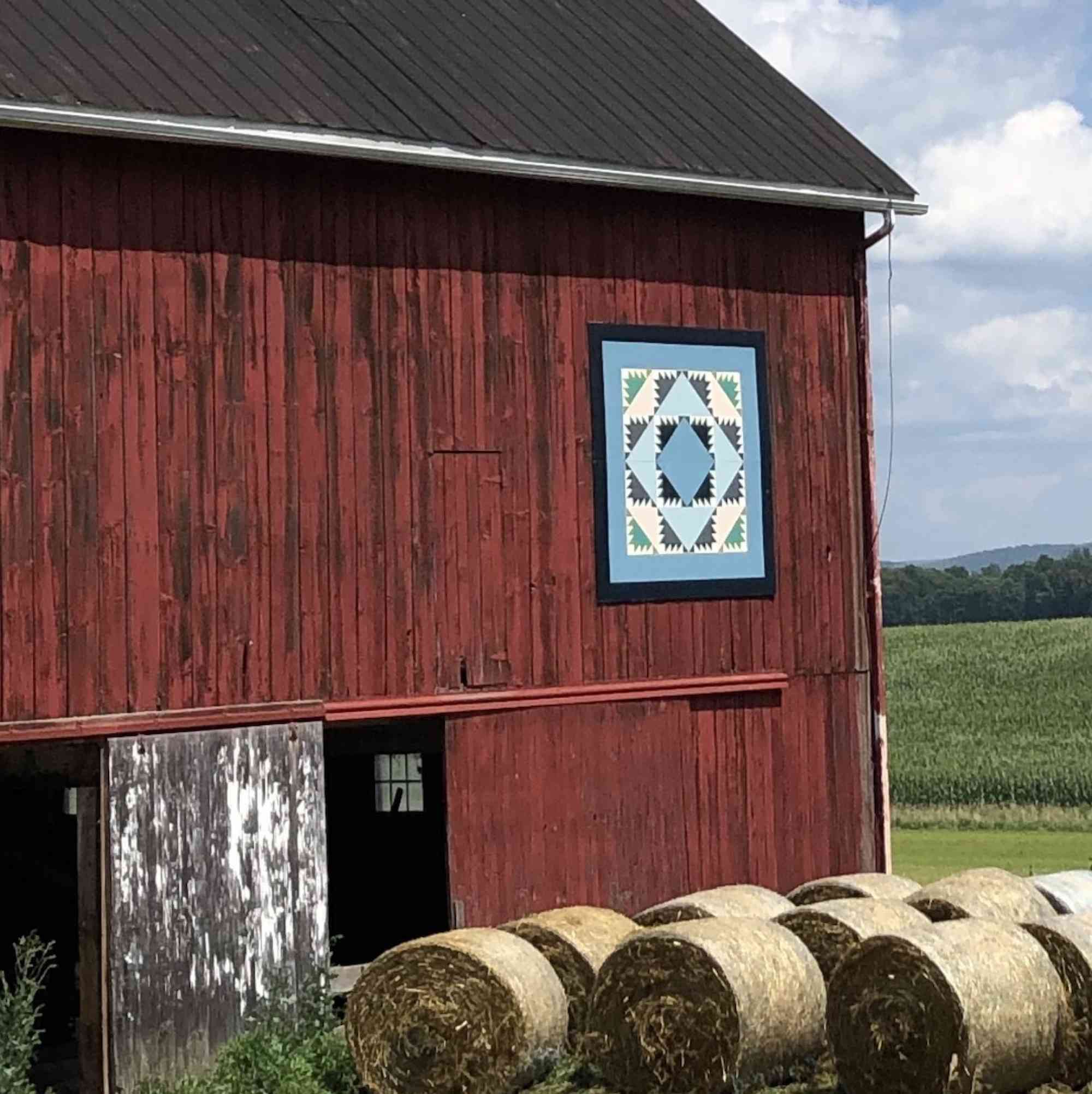 The property has been continuously farmed for more than 200 years. Dr. Richard Morgan, a retired Penn State professor and art collector, purchased the property in 1984 with a vision to share it with the public.
Morgan's art collection is displayed on the grounds and inside the house and studio exhibit space. Morgan donated a conservation easement on 130 of the 150 total acres to protect the land from development.
From Rhoneymeade, pick your focus.
History buffs are likely to prefer the heritage focus of the Ag Heritage Driving Tour. The Heritage Tour includes the Boal Mansion, the former home of David Boal, the founder and namesake of the town of Boalsburg, and the Centre Furnace Mansion, home of ironmaster Moses Thompson.
Local leaders gathered at the Centre Furnace Mansion in 1855 to sign the document establishing "the Farmers' High School of Pennsylvania" — known today as the Pennsylvania State University.
Foodies and nature lovers are likely to prefer the Farm Routes' focus on preserved land open to the public — like the Barrens to Bald Eagle Wildlife Corridor in Port Matilda — and places to find and enjoy locally grown food, and drinks like wine from local grapes and ciders from local apples.
From Rhoneymeade, visit the Mount Nittany Vineyard and Winery to sip award-winning wines among mountain views, visit the Tait Farm & Harvest Shop for the farm's 50-plus jams, chutneys and other food products plus locally made artisan crafts, and — on Tuesday afternoons — shop the producers-only and vibrant Boalsburg Farmers Market.
Dine at three different takes on farm-to-table: RE Farm Café, Pine Grove Hall and Elk Creek Café + Aleworks. Plus, pubs and restaurants offer locally sourced foods, but not strictly "farm-to-table." Three different Farm Routes maps highlight many dining options serving locally produced foods and beverages.
Most importantly: Explore and enjoy the bounty here!