Fun Things To Do With Kids in State College
Tons of families converge in State College for one main reason in the fall: Penn State football. But many alumni who are happy to be back in the valley for a few days bring with them something they didn't have when they were Penn State students: Kids!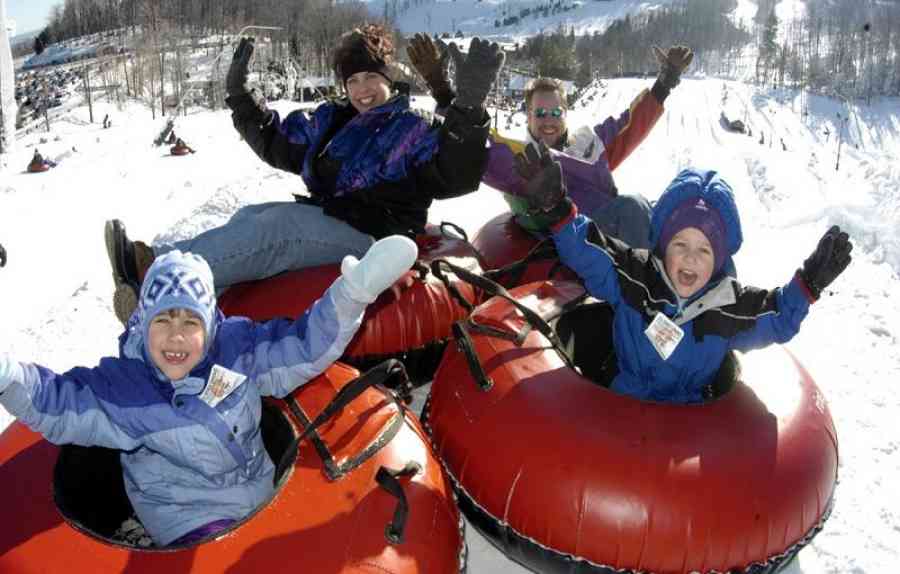 Hitting up Berkey Creamery and snapping pics at the Nittany Lion shrine are easy "go to's" with your little Lions, but there's plenty of other low-key family fun to be had in the area. If you're looking for something else to see and explore while you're in town, try one of these family-friendly sweet spots. Almost all of them are within a few miles of Beaver Stadium.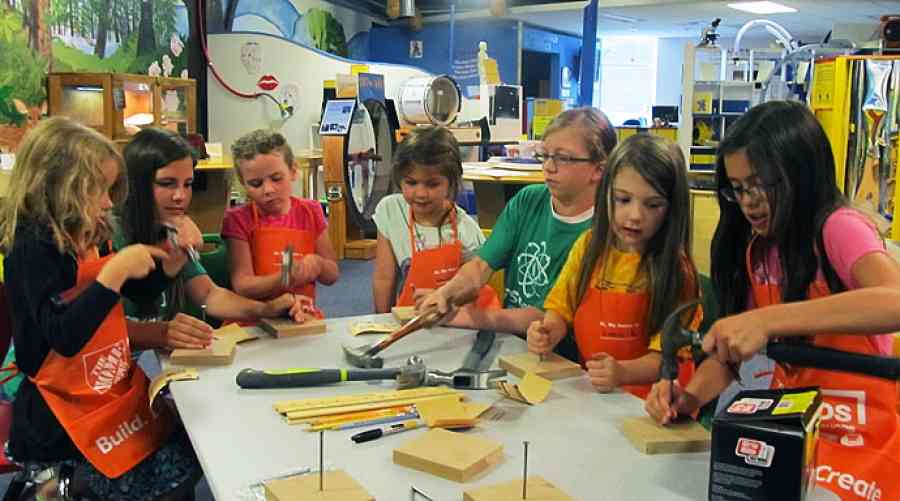 Discovery Space: A children's science center on Atherton Street, there are even more hands-on exhibits, programs, and events! It's an inviting space where families can engage their senses and learn while they have fun. What is neat about the business is there is always something fun going on.
Millbrook Marsh Nature Center: Tucked at the bottom of the sloping hills where Penn Staters tailgate, this 62-acre nature preserve is a unique mix of wetlands, forest and meadow, with meandering creeks and boardwalks that make the flora and fauna easily accessible to all ages. And if you're feeling adventurous, the Millbrook Marsh trails connect to the shared bike paths that lead to nearby Spring Creek Park.
Tom Tudek Memorial Park: If little legs need a place to run there are plenty of playground options to choose from, but not many have the array of amenities found at 87-acre Tudek Park. Besides two separate playgrounds and tons of open fields, Tudek boasts multiple pavilions for picnicking, plus tennis and basketball courts, the Snetsinger Butterfly Garden and a dog park for those traveling with a pup. (And if you go to Tudek, bring a few carrots to feed the horses often found grazing in a fenced-in field there.)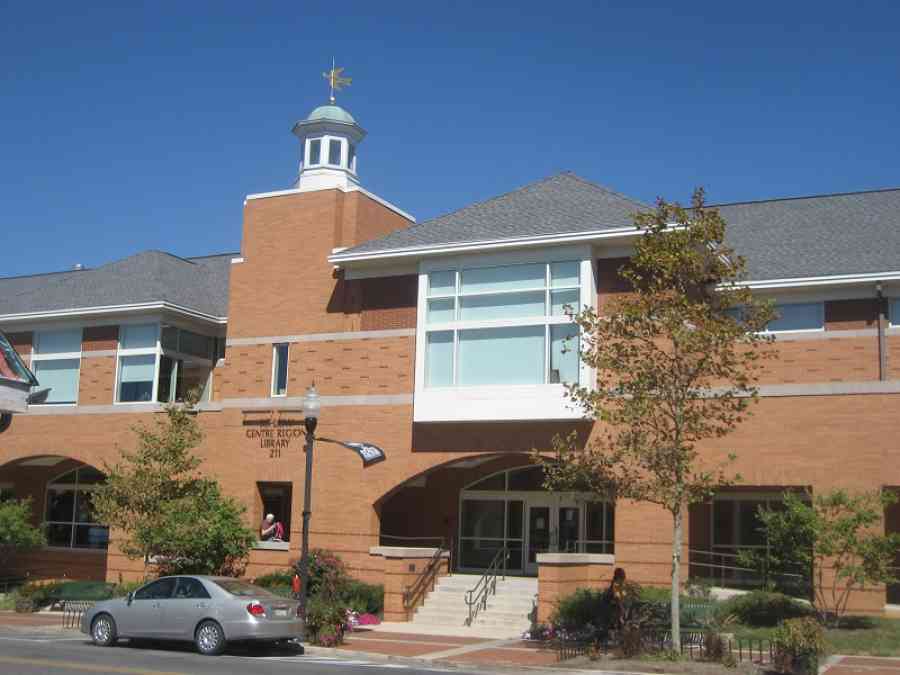 Schlow Centre Region Library: Putting a library on a "fun places to visit" list might sound like a stretch, but you'll understand once you see the award-winning children's department on the library's first floor. Besides plenty of cozy nooks for chilling with books, families will find a plethora of puzzles, blocks, toys and computer games all free to use and ready to grab your kids' attention. There's also a treasure trove of hand puppets and a pint-sized puppet stage for impromptu performances.
Bernel Road Park: This spot is better known as "Airport Park" to locals, and once you visit you'll know why. Its unique airport-themed playground is a hit with the young ones, and there is separate equipment for tiny tots and bigger kids. The park's wide sidewalks are paved and painted like runways, a perfect place for bikes and scooters to take off. Even adults will be a bit tempted to take a ride down the slide.
Spring Creek Canyon Trail: Get an intimate view of the fall foliage with an easy walk or bike ride on the picturesque Spring Creek Canyon Trail, located just off the Shiloh Road exit of I-99. The 3-mile flat trail winds along Spring Creek and ends at Fisherman's Paradise, a famous fly-fishing spot. You'll see plenty of anglers knee-deep in the creek; you'll also see an array of wildflowers, birds and much more.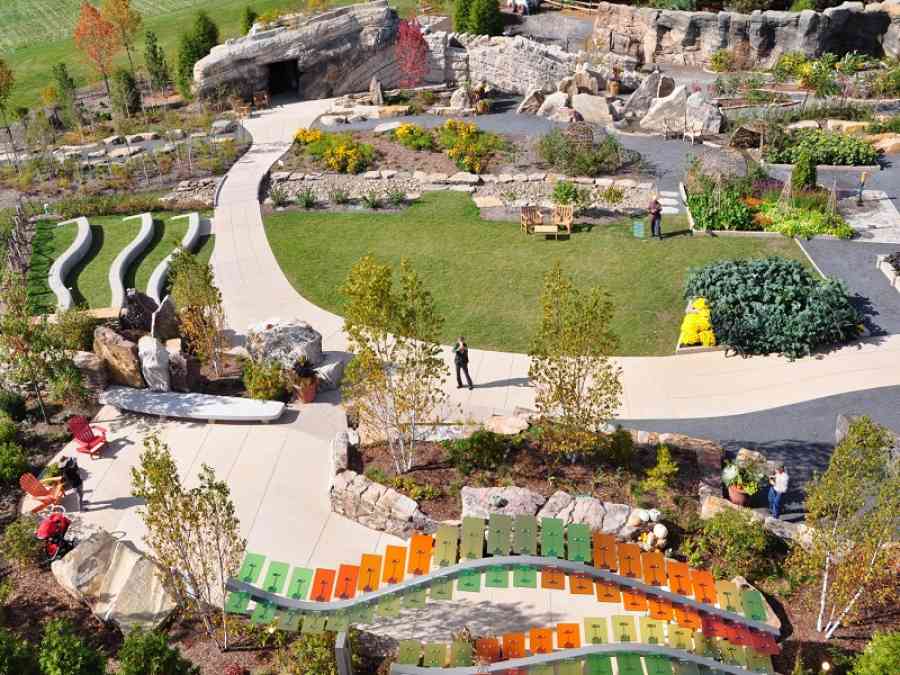 The Arboretum at Penn State: "Beautiful," "serene" and "relaxing" are routinely used to describe the gorgeous gardens on the north end of campus. But for kids, the piece de résistance is the Children's Gate Children's Garden, which has lots of natural and manmade treasures to discover and learn about as you wander.
Fun Unleashed: This indoor playground in State College near the Nittany Mall has a maze of tunnels, slides and hiding spots perfect for crawlers, climbers and hide-and-seekers. There are also several arcade games and a small laser tag setup for the older kids in your crowd.
Tussey Mountain Ski and Recreation: Tussey Mountain doesn't need snow to be the headquarters for fun in State College. Between its 18-hole miniature golf course and its batting cages, skate park and go-kart track, a trip to Tussey will please kids of all ages. Or bring your poles (and get a license if any of your anglers are 18 and older) to do some catch-and-release fishing in their fully stocked pond. (Tip: Bring your own bait!)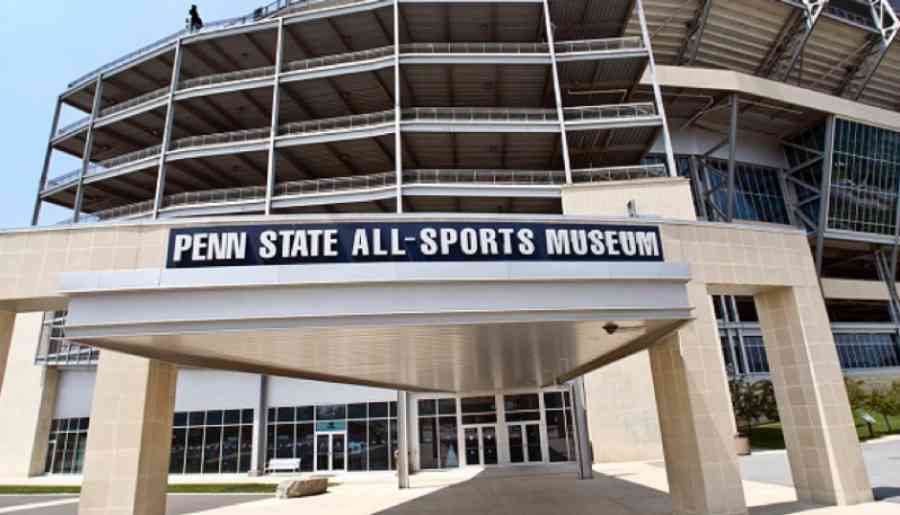 Penn State All-Sports Museum: Any young sports fan in your life will appreciate a trip to the All-Sports Museum, which highlights the best and brightest of the university's athletes, who've all done amazing things on and off the fields, courts and tracks of their playing days. From basketball to bowling, fencing to football, visitors young and old will gain an appreciation for the Penn State traditions of sportsmanship, excellence and success with honor.
Penn Skates: A Saturday spent at the roller rink is a throwback good time, and Penn Skates delivers with all the tunes, lights and laughs you remember as a kid. There's no admission charged for parents who just want to watch (and free wifi, too) – but skate rentals go up to adult size 15, so there's no excuse for you to not rock and roll your way to a new fun family memory.
Hike Mount Nittany's Other Side: Sure, you can trek up the well-worn Mount Nittany trail that countless other Penn Staters have trod to reach the impressive vista of the valley below. But if you're feeling adventurous, head up the backside of Mount Nittany on the James Cleveland Trail. This 4-mile out-and-back leads hikers to the site of the plane crash where airmail pilot James Cleveland died in the 1930s, along with a sweet vista and a cool boulder field.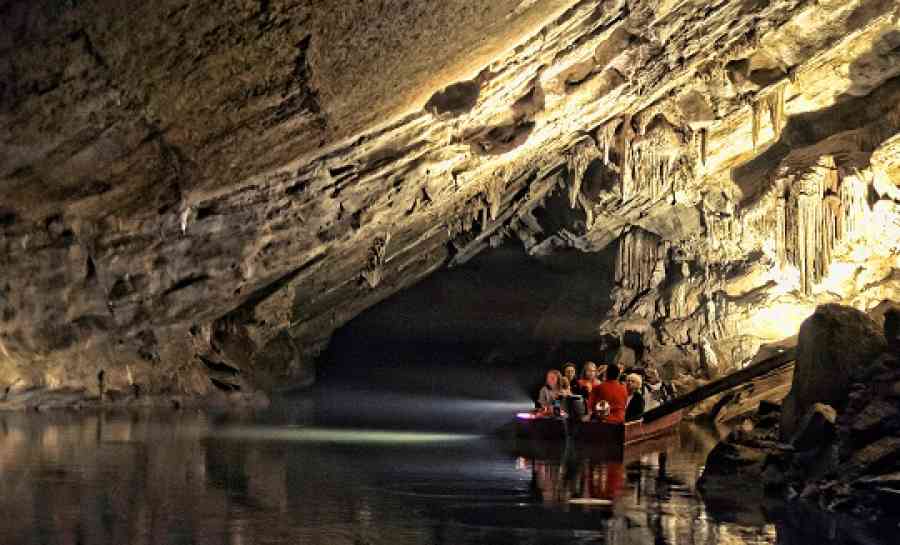 Penn's Cave & Wildlife Park: You can pick your pleasure here, with four different experiences available to adventurers. Take a boat tour of a water cavern – the only cave in Pennsylvania on the National Register of Historic Places; ride a bus through the park's grazing pastures and mountain trails to see wildlife galore; wind your way through a 4,800-square-foot Miner's Maze; or hop aboard a Jeep for some off-roading fun.