Get underground: Public cave excursions near Happy Valley
Embark on underground adventures with three local cave tours at Woodward Cave, Penn's Cave, and Lincoln Caverns. Each provides their own unique experience, amenities, and onsite activities the entire family can enjoy.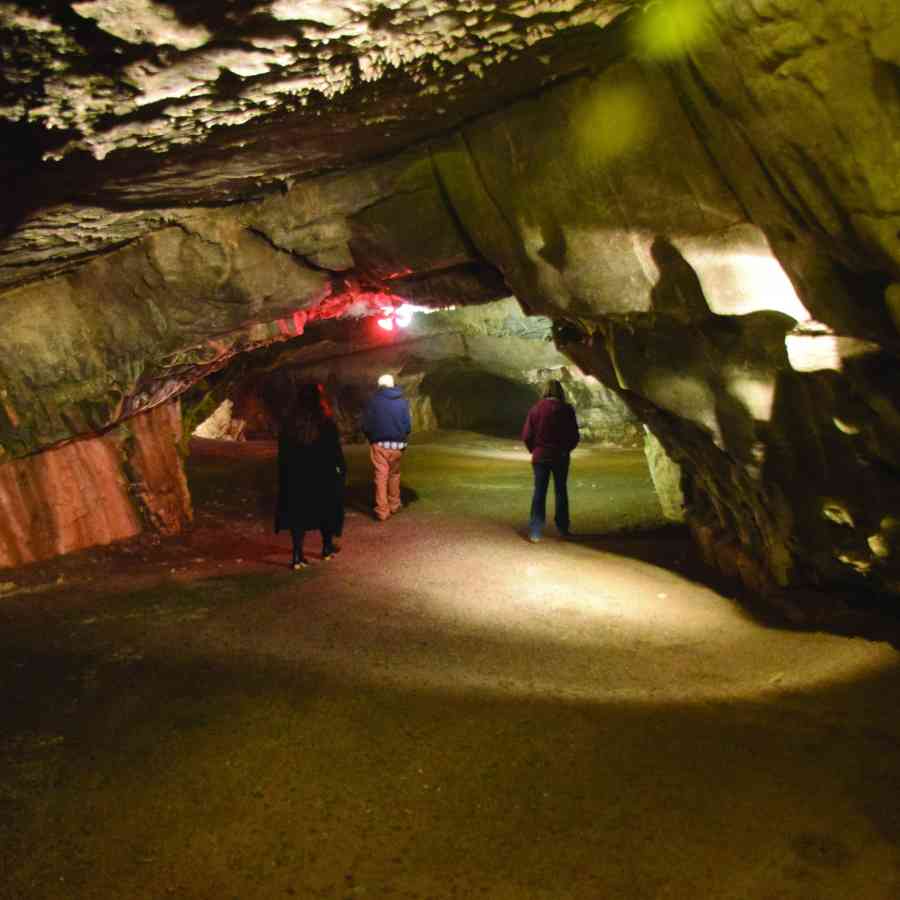 Woodward Cave
Woodward Cave offers 50-minute tours from April through October, with different days and hours depending on the season.
Located in eastern Centre County, Woodward Cave can be reached via Route 45, about 45 minutes from State College.
The cave has seen many uses over the centuries, first from Native Americans (according to local legend and some evidence of campfires), and later for dances, banquets, church services, and weddings. According to the Woodward Cave website, a 120-person was hosted for the Society of Creative anachronism in 1989 in the "Ballroom" section. It was also in the Ballroom that 30 motorcycles were driven into the cave for photos in 1987.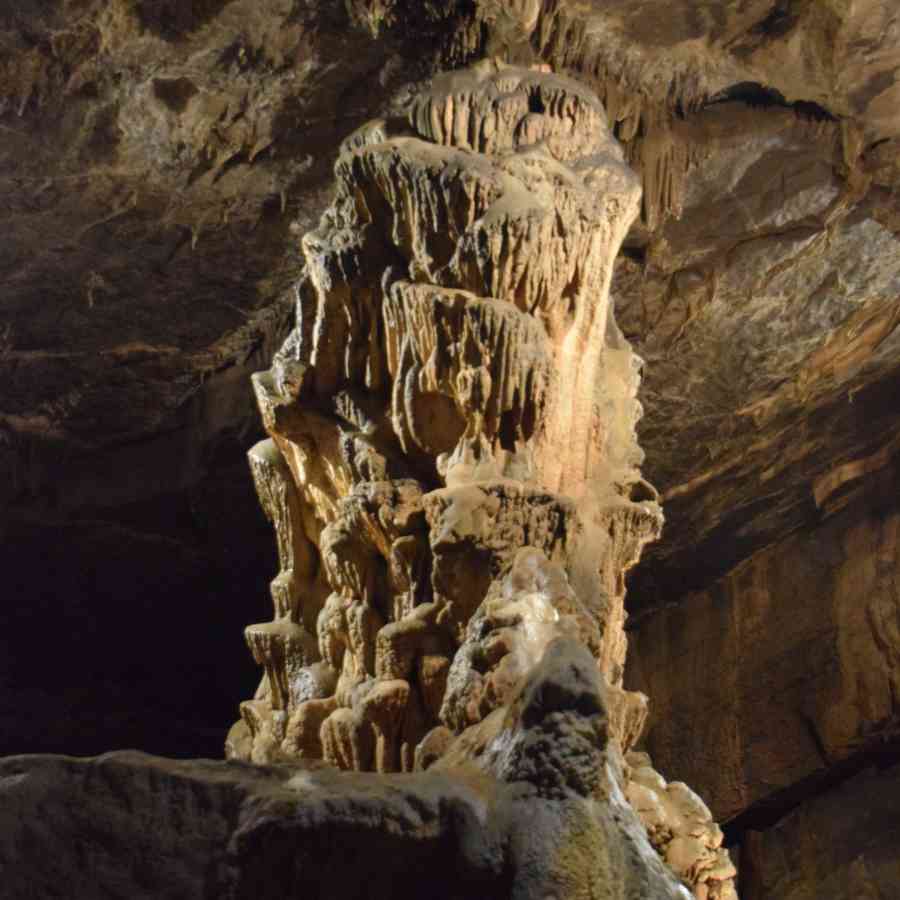 It's among the largest caverns in the state, earning it the nickname "The Big One." It also features the 14-foot Tower of Babel, the largest known stalagmite in Pennsylvania.
Woodward Cave also maintains a tent and RV campground and cabin rentals, with showers, dumping station, gift shop, recreation hall, snack stand, events and more. All three cabins have electricity, and two are pet friendly.
For rates relating to Woodward Cave's Cavern Tours click HERE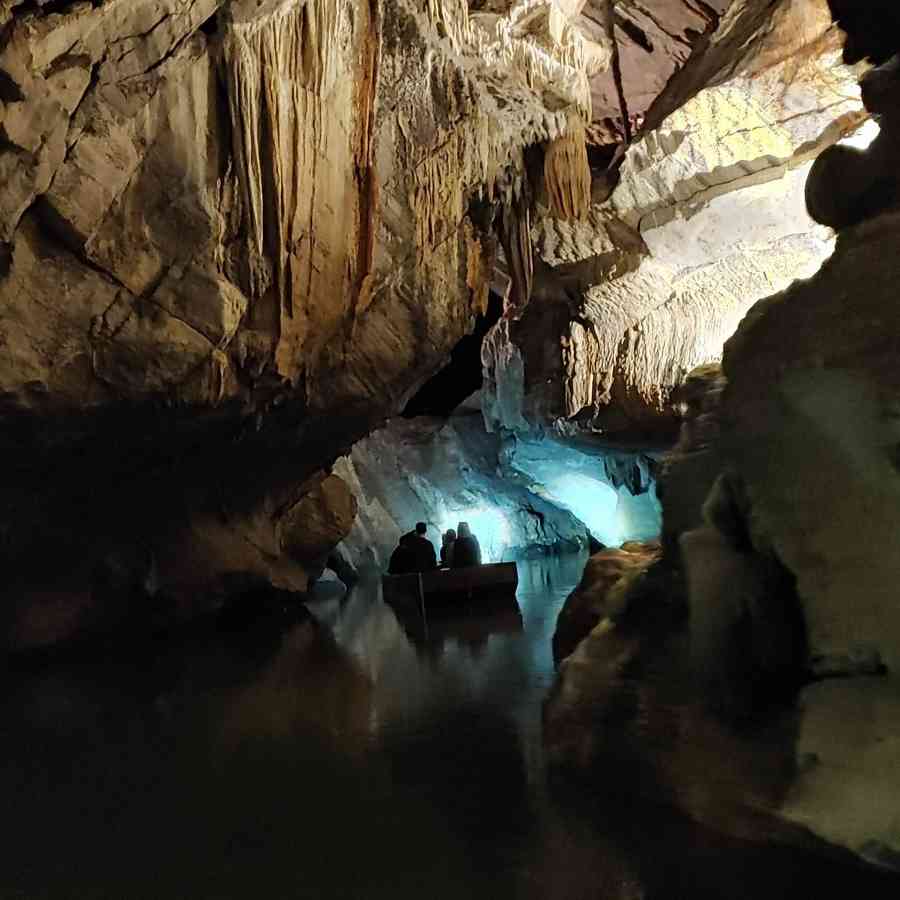 Penn's Cave is America's only all-water cavern & farm-nature-wildlife park. It offers its visitors a tour via boat that winds through the passages and concludes with a ride outdoors on Lake Nitanee.
First opened for commercial tours in 1885, Penn's Cave has been delighting visitors ever since. The caverns were added to the National Register of Historic Places, as has Penns Cave House, which was originally a 30-room hotel that now houses Penn's Cave's offices.
Visitors taking a tour first descend a long incline and set of stairs at the entrance to the cavern, down to a dock to embark on one of the electric-powered boats. Once underway, tour guides will take visitors past the many stalactites, stalagmites and columns. You'll get to see well-known features such as "The Statue of Liberty" and "The Garden of the Gods."

The cave remains at 52 degrees year-round, so be sure to pack a warm layer.
Tickets can be purchased in advance, but Penn's Cave also accommodates walk-ins. Wait times might be longer during the month of July and peak season weekends.
In addition to the cave tour, visitors have a host of fun options. The 90-minute Farm-Nature-Wildlife Tour takes you by bus to see native North American animals like timber wolves, gray and arctic wolves, bison, Texas longhorn cattle, black bears, elk, whitetail deer, mustangs, bighorn sheep, and mountain lions. During the guided tour, visitors will learn about the geology, biology, and geography of the area. Tours are open from April through November.
For rates relating to Penn's Cave Cavern Tours click HERE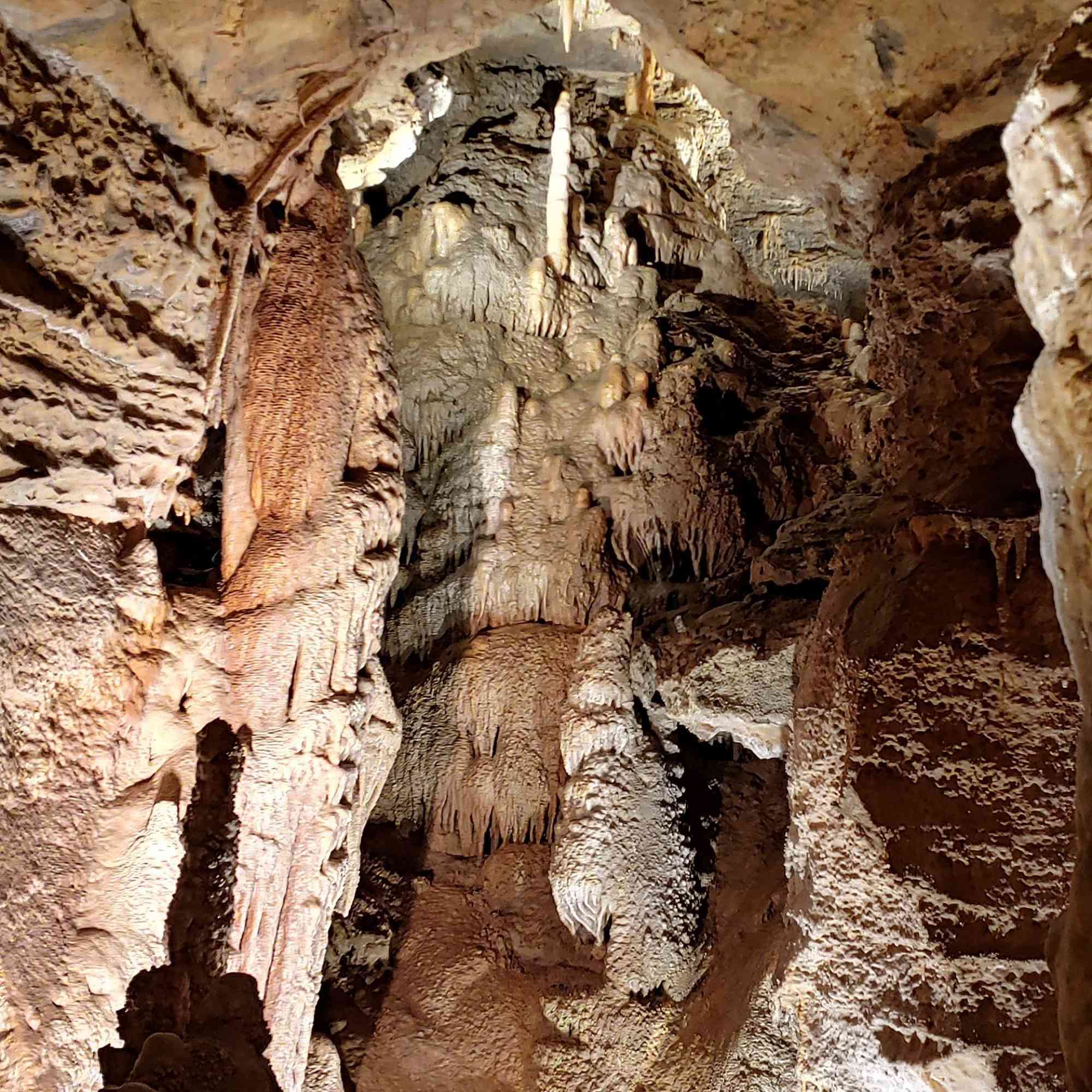 Lincoln Caverns
Lincoln Caverns has been delighting visitors for more than 90 years.

It was first discovered during the construction of U.S. Route 322 in 1930. It opened to the public just over a year later, and was known for a time as "Hi-Way-May Caverns." A year later, the original landowners and developers sold to Myron Dunlavy Sr., of Buffalo, New York, operating under the name "William Penn Caverns." He changed the name to Lincoln to honor his favorite President. In 1941, Dunlavy discovered Whisper Rocks and developed tours for both separate cave systems.
The Dunlavy family retained ownership but moved away, until daughter Ann Dunlavy moved to Huntingdon in 1972 to manage Lincoln Caverns. The family continues its stewardship of the caverns to this day.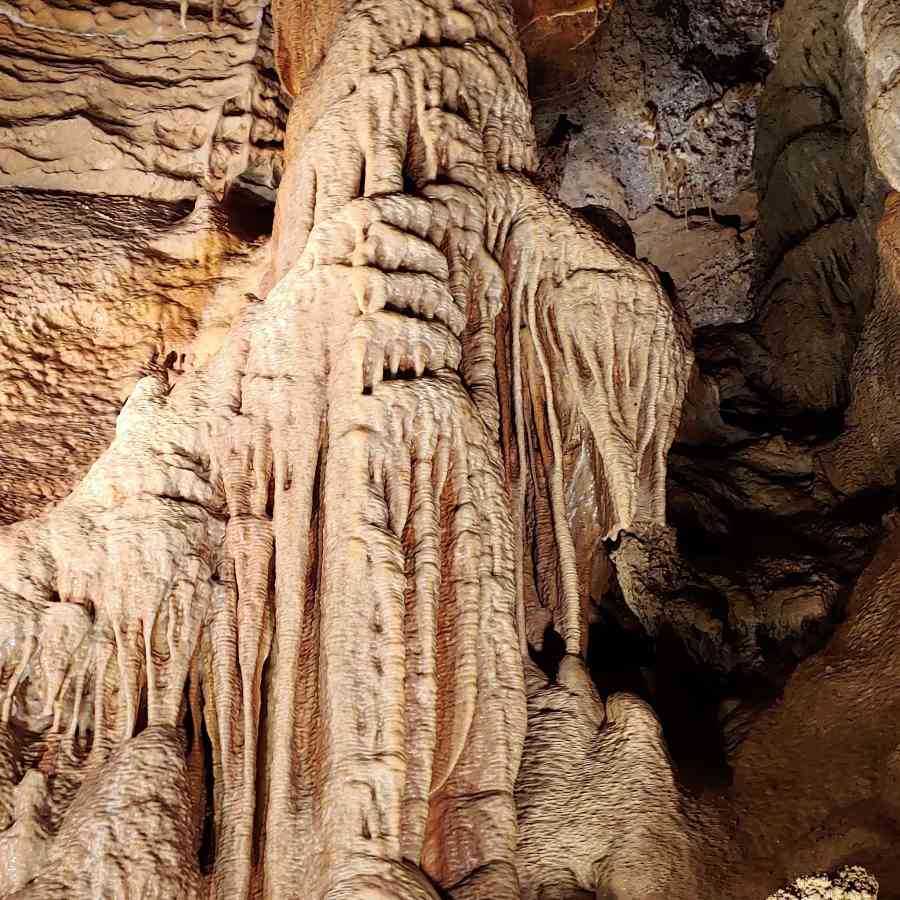 Located off Route 22 in Huntingdon, Lincoln Caverns features a one-hour interpretive tour of its two crystal caverns: Lincoln Caverns and Whisper Rocks. Tours move at a slow-paced walk, but there are several flights of stairs with handrails.
While on the grounds, visitors can pan for gems in the sluice during the months of March to November. Also, enjoy the nature trails and picnic pavilions, with a chance to glimpse the natural wildlife of Central Pennsylvania, including turkeys, rabbits, hawks, deer and songbirds that call the local woods home.
For rates relating to Lincoln Caverns Tours click HERE

Find more outdoor adventures at HappyValley.com.