Happy Valley Agventures Bucket List
Centre County boasts a wealth of unique and memorable ag-focused things to see, do and taste! Follow these suggestions throughout the year when planning your next 'Agventure.'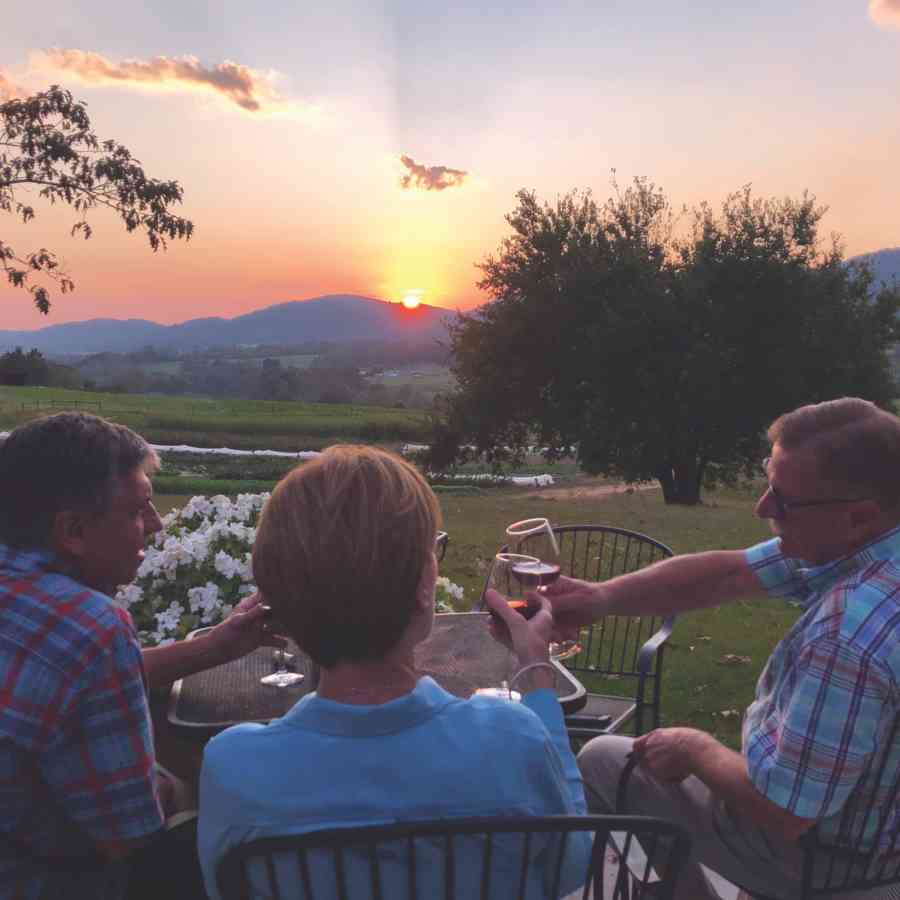 1. Attend on-the-farm and in-the-field events
From the annual Apple Blossom festival and Art in the Orchard at Way Fruit Farm to vendor markets and 'snip and sips' among the flower fields at Rooted Farmstead, to wagon rides at Wasson Farm in the fall, there are plenty of events that celebrate bounties from the farm and field.

2. Please your palate with field-to-fork dining
At RE Farm Café at Windswept, you can see their farm from your table. At Pine Grove Hall, 90 percent of the ingredients on the menu are sourced from farms within 50 miles. Elk Creek Café prides itself in "honestly local food." These establishments are inspiring places to start your field-to-fork dining journey through Happy Valley.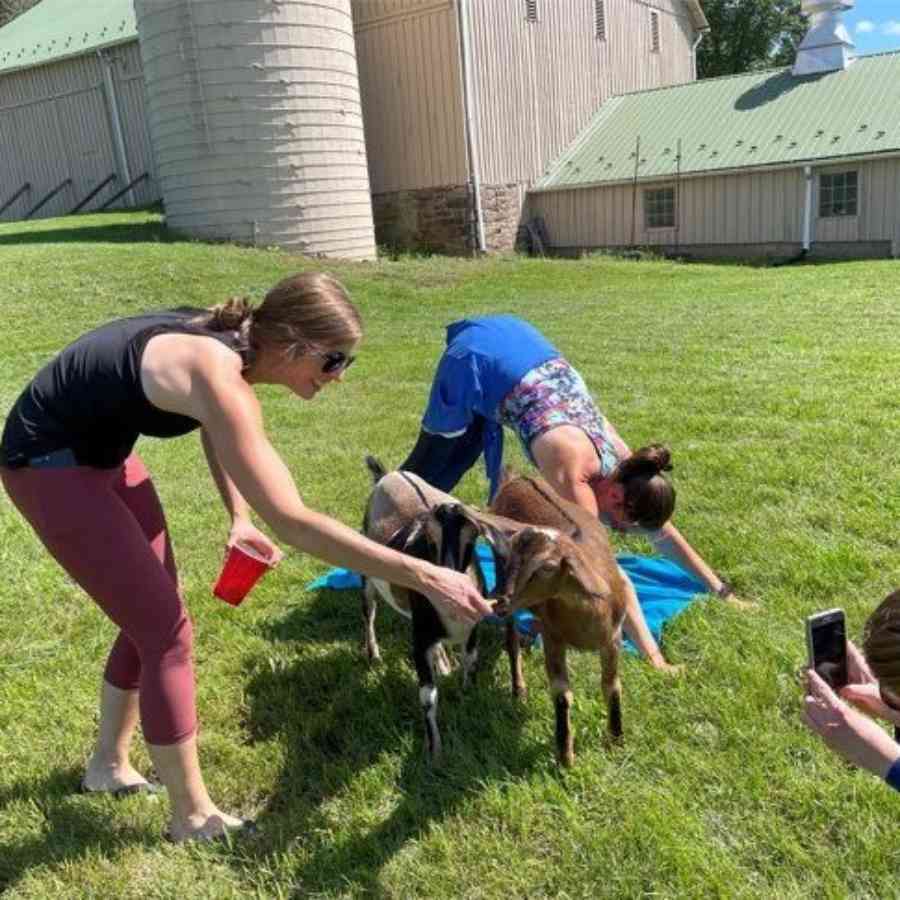 3. Get fit with goat yoga!
Happy Valley's first and only goat yoga classes are available at historic Nittany Meadow Farm. Beginners are welcome. The farm also offers private visits – and snuggles – with these very social and adorable animals.
4. Explore under-the-radar 'agventures"
Small family farms can be found throughout Centre County (See accompanying article). Visiting them is a wonderful way to learn more about our agricultural community, and appreciate what they grow and raise.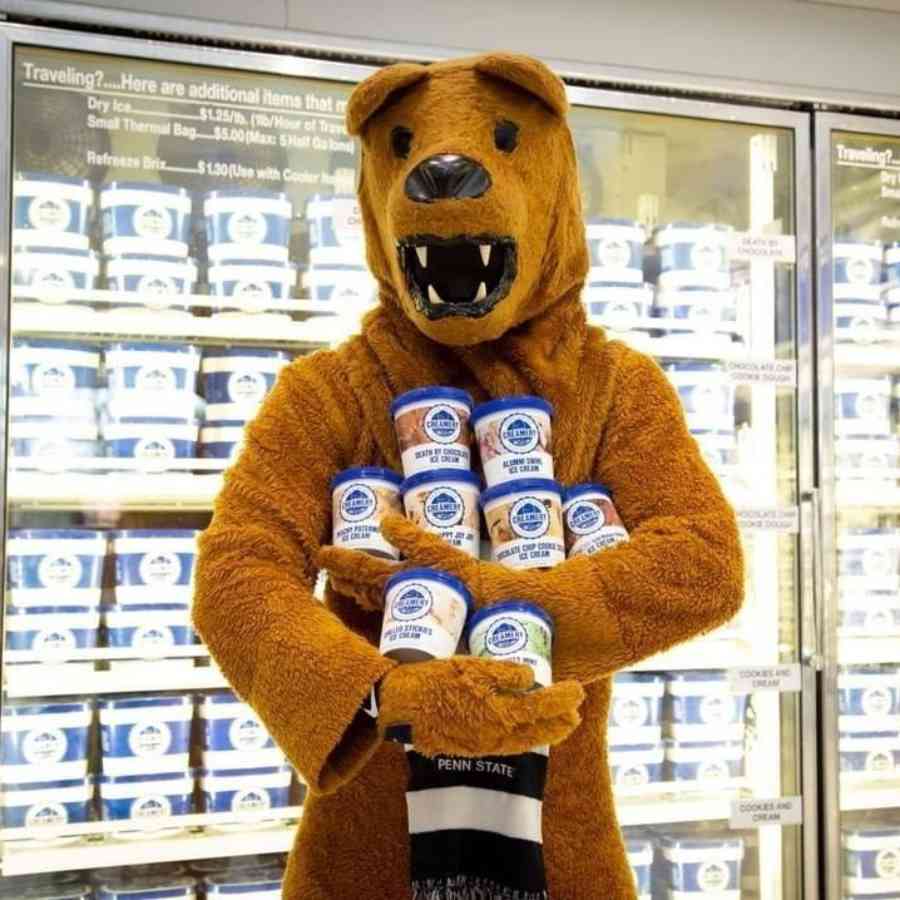 5. Enjoy farm fresh ice cream
6. Complete the Central PA Tasting Trail
Adults can responsibly enjoy local craft beverages – and receive an exclusive commemorative sweatshirt – by purchasing passports and completing the 14-member trail of breweries, wineries, cideries and distilleries in 12 months or less.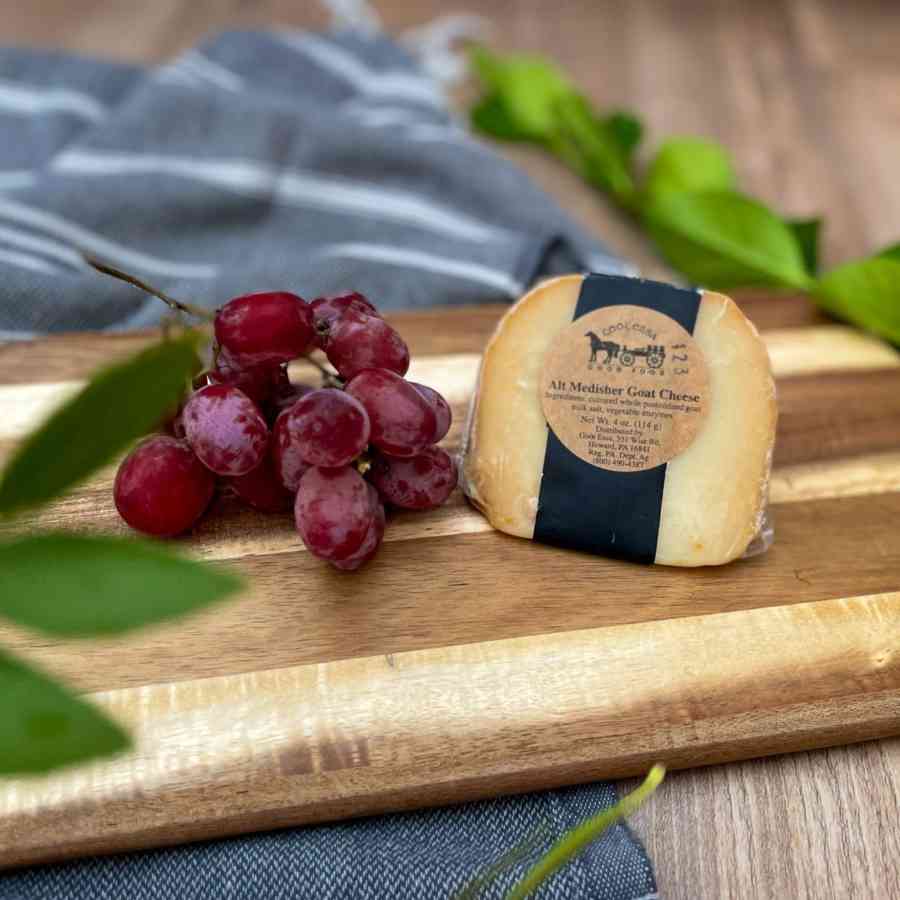 7. Taste test artisanal cheese
Goot Essa's artisanal cheeses are popular with local chefs, and on menus at restaurants and wineries throughout the mid-Atlantic. Located on Route 64 just beyond the village of Hublersburg, the Amish cheese shop produces 19 varieties of cow, sheep and goat milk cheese. You can sample them all, plus home-made condiments and fudge, at the cheese shop, which is open 8 a.m. to 4 p.m. Monday through Saturday.

8. Frequent farmers markets and farm stands
Farmers market and farm stand season is underway, and Happy Valley has many options to buy local produce, flowers, fruit, vegetables and other products. You can even do so from the comfort of your house through Centre Markets' online farmers market.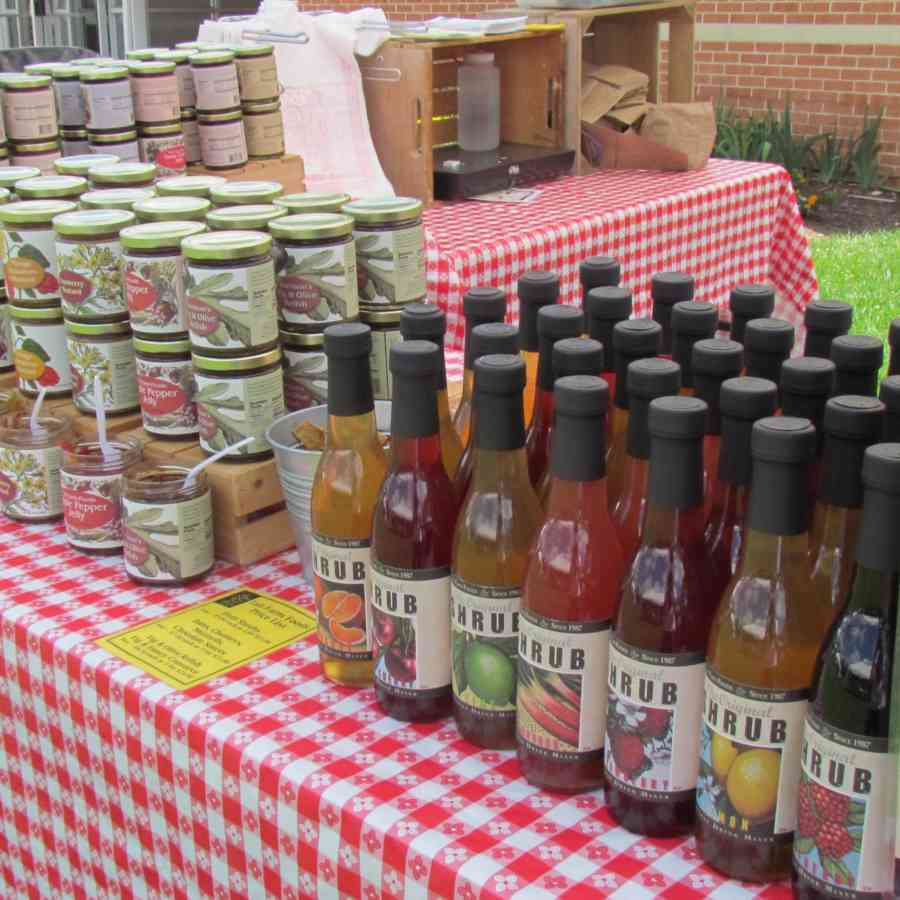 9. Explore Happy Valley's barn charm
Bank barns, round barns, red barns, restored barns, new barns…barn quilts! Hop in the car and explore our beautiful valleys to find your favorite. Happy Valley Agventures' "Happy Valley Agriculture Heritage Driving Tour" and Centre County Farmland Trust's "Farm Routes" make it easy to find a driving route to take in Centre County's agricultural roots. Pro tip: watch for Amish buggies when driving these barn-viewing routes.

10. Incorporate local ingredients into your cooking
The Tait Farm Foods Harvest Shop is one of Happy Valley's most popular farm stores, offering a variety of Tait Farm shrubs, jams, conserves, dressings and more, along with other local products. Tait Farm Food's recipe cards make it easy for anyone to be a gourmet chef.