Hike three of Happy Valley's iconic spots near State College
State College is close to three iconic trails and trail systems: Mount Nittany, Colyer Lake, and Shingletown Gap. Each offers their own level of challenge and different strokes of beauty, including shorelines, vistas and rugged state forest.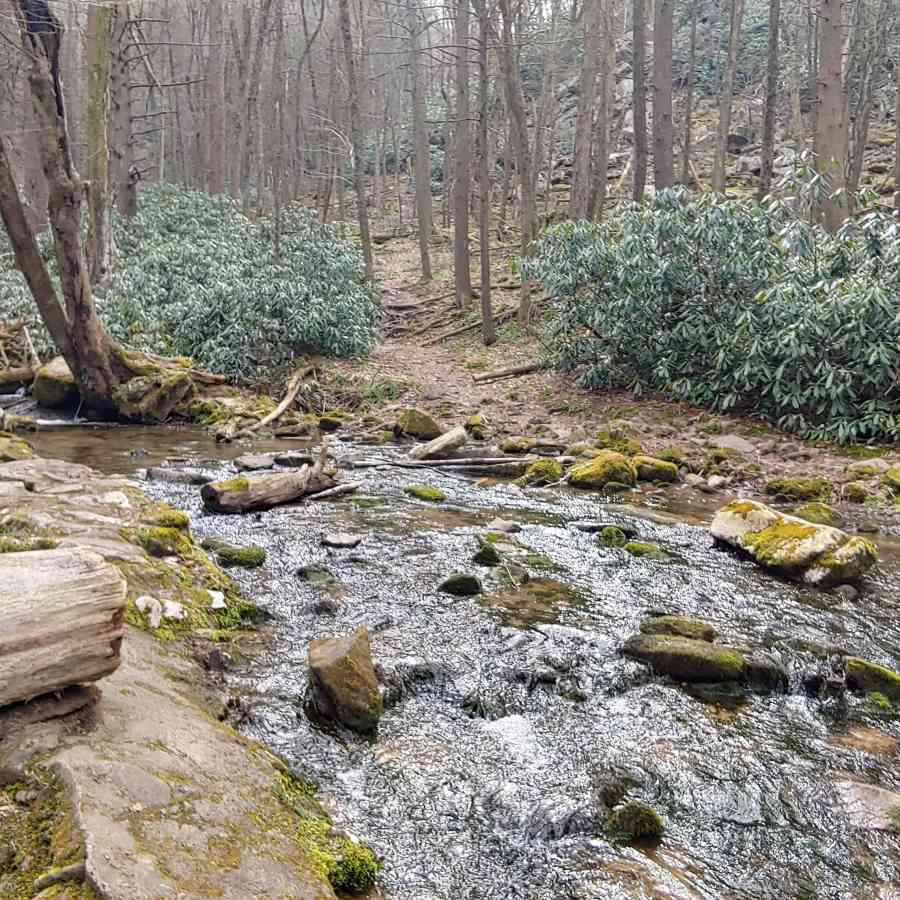 Rising 2,077 feet in elevation at its highest, Mt. Nittany's slopes comprise the most visible geographic landmark in the State College area. It's also one of the most-trod hikes in the area, and is an absolute must for visitors, students, Penn State alumni, and residents.
There's only one public trailhead, located in the town of Lemont, searchable on Google Maps and AllTrails as "Mt. Nittany Trailhead." The trails up to the top of the mountain are a bit steep, but the white-blazed trail will take hikers to the top in just half a mile. The blue-blazed trail, a left turn at the trailhead, is a much longer and rockier climb to the top. Trails at the top of Mt. Nittany are mostly flat.
In total, there are seven overlooks. The western and northern overlooks offer views of the Centre Region and University Park campus. To the south, find views of Boalsburg, Tussey Mountain and Penns Valley. To hit each overlook, hikers will need to use both blue- and white-blazed trails. A map is available at nittany.org.
The trails are maintained by the Mt. Nittany Conservancy, whose volunteers work to clear brush, fix trails, and cut downed trees. The organization also works to acquire more land parcels when they're available and expand the conservation area.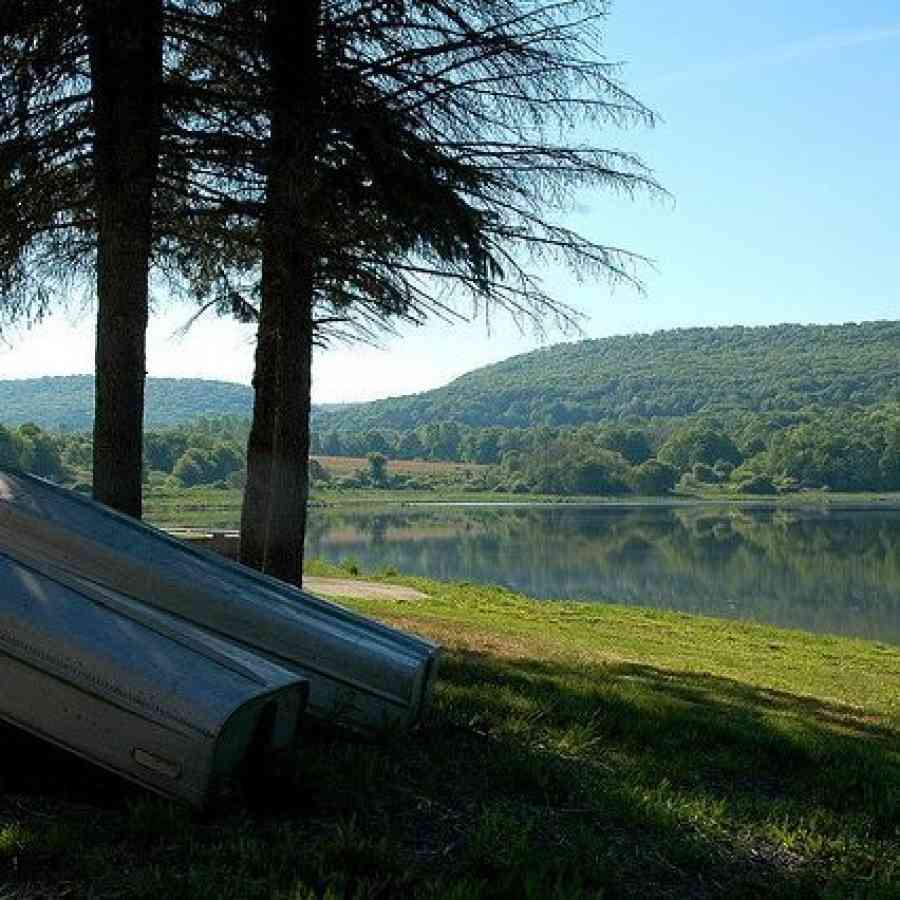 Colyer Lake was drained in 2014 due to a damaged dam, and lay dry for two years while a local group worked to save and restore it in cooperation with the Pennsylvania Fish and Boat Commission.
The 77-acre lake has now become a picturesque spot of tree-lined shore, with bank and boat fishing and a 2.6-mile easy trail. The average walker can complete the trail in under an hour, perfect for stretching your legs during a busy day. With little elevation change, it's also an ideal trail for smaller children or those who have trouble with more rigorous trails.
Bridges were recently constructed to take walkers over water obstacles, replacing stepping stones.
There are two public parking areas and accesses: one on the north side of the lake at the end of Lingel Road, and another on the south side along Lake Road. Both are also equipped with boat launches.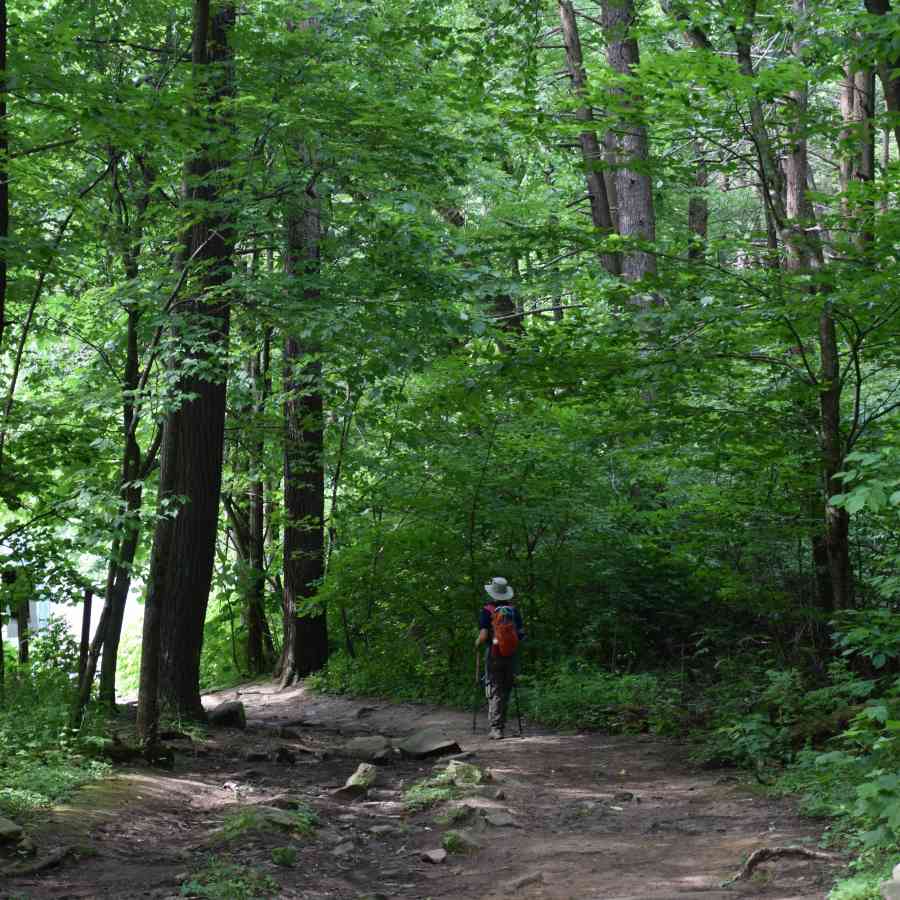 Shingletown Gap is a beloved favorite of State College residents. The beautiful Lower Trail runs alongside Roaring Run and is easily accessible from the entrance and parking area off of Mountain Road, from Route 45.
After meeting with several other trails at the gap, Lower Trail cuts east toward Bald Knob. Hikers can pick up a number of other trails at this crossroads to create a loop of just a few miles — or much longer.
Shingletown Gap connects to the much larger trail systems of Rothrock State Forest for more serious mileage. Head southwest toward the town of Pine Grove Mills via the Mountain-Mist and Jackson trails. Or hop on a piece of the 327-mile Mid State Trail (don't worry, there are plenty of opportunities to get off).
To the southeast lies the Thickhead Wild Area. It's a hefty trek from Shingletown Gap, but here you can find Bear Meadows Natural Area, featuring 896 acres surrounding a fen (or peat-forming) wetland. There is plenty of opportunity to spot wildlife in this amphibian and reptile special protection area atop Thickhead Mountain. This National Natural Landmark also features some stunning views.
Rothrock State Forest is a prime example of the efforts of late 19th- and early 20th-century conservationists in reclaiming land left barren by the ravenous logging and iron ore mining industries of the mid-19th century. Once almost entirely stripped of its trees, this area of the Seven Mountains region is now a preserved, regrown forest crisscrossed with gravel roads and hiking, biking, and equestrian trails.
It's always best to take a map and/or GPS to Shingletown Gap, as it's notorious for turning around first-timers. But once on the right path, Shingletown Gap and the trails beyond offer miles and miles of classic Central Pennsylvania ridge-and-valley hiking.
You can find more hiking, biking, kayaking and more at HappyValley.com.