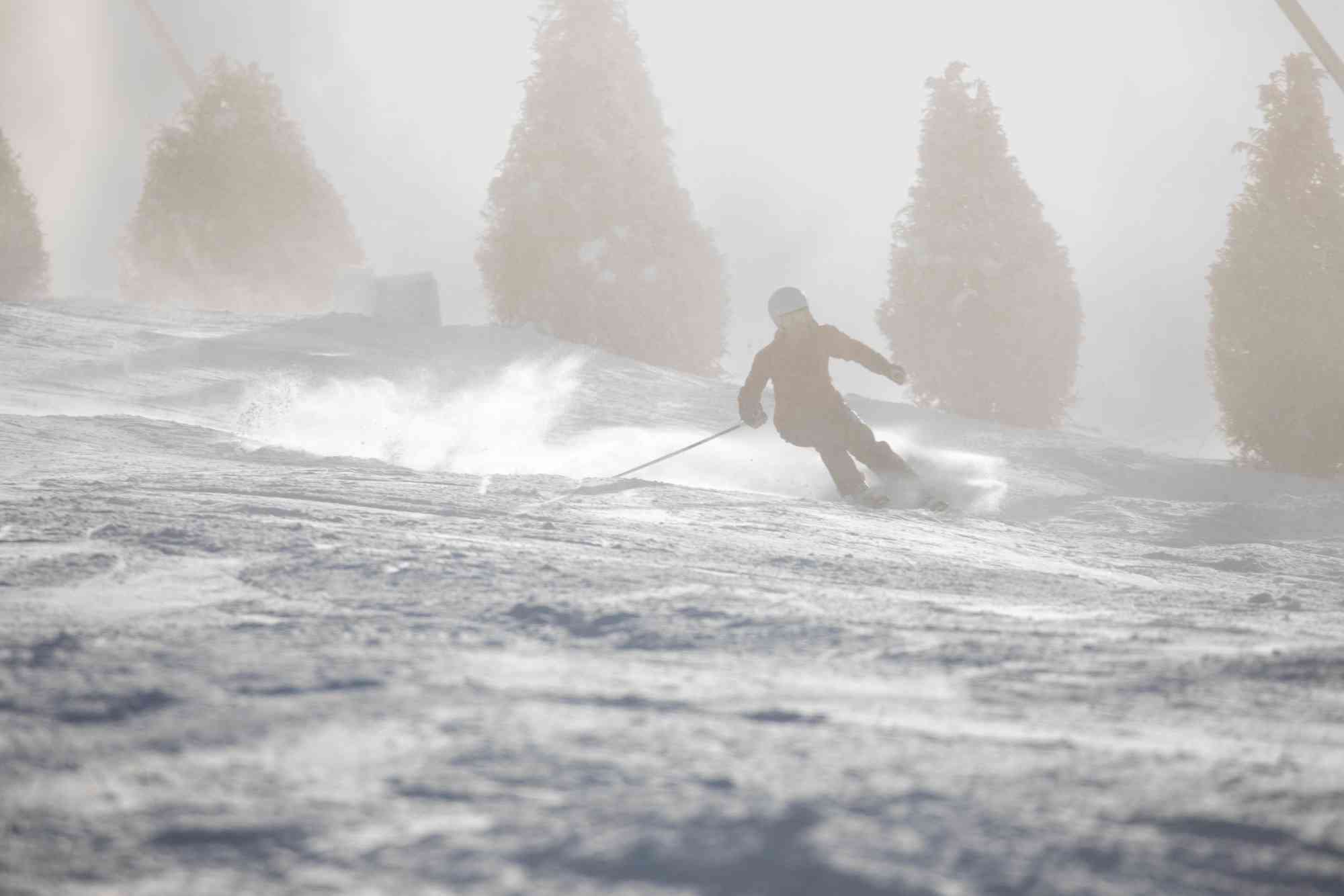 "How Can You Beat It?" Aaron Weyman Talks Tussey Mountain Fun
After Aaron Weyman graduated from Penn State, he worked for the athletic department for a short time and then accepted a job at Tussey Mountain. That was 14 years ago, and the magic still hasn't worn off. "It's hard to name another big time school that can see ski slopes from their campus," he says. "Then add in outdoor concerts, events and activities in the warm months, located right at the entrance to a gorgeous state forest like Rothrock... how can you beat that?"
The Happy Valley Adventure Bureau talked to Aaron about what it's like to run a ski resort that moonlights as a summertime concert (and wings venue), along with his favorite off-the-beaten path finds that everyone should put on their bucket list. Read on!
Tell me your Happy Valley story
I was born and raised in central PA, attended and graduated from Penn State. I worked for the university for a short time in the athletic department, but soon after accepted a role at Tussey Mountain working in the ticket office. I bought a home, had a son and started spreading some of my own roots. I enjoy my coworkers and building relationships with community members through everything at Tussey Mountain. I have a unique job, it's a fun place to work and very rewarding when we as a team are able to pull off a successful live event or entire ski season.

What do you do at Tussey?
I'm part of a small team at Tussey Mountain. Everyone wears many hats, all with an overall main focus of providing quality recreation activities and events for our community and visiting guests. You can find me in the ticket office most days selling passes, gift cards or answering phones.
I also handle much of the marketing and enjoy working with coworkers on programming for summer based outdoor events like the WingFests, Movies on the Mountain and more.
And what makes it such a Happy Valley icon?
What makes Tussey Mountain a Happy Valley icon for me is the combination of things offered here and the decades of history behind it all. Not every community has a place to learn how to ski or snowboard that is so accessible, and I often think about how a major university like Penn State has us in its backyard. It's hard to name any other big time schools that can see ski slopes from their campus. And then to add outdoor concerts, events and activities in the warm months, located right at the entrance to a gorgeous state forest like Rothrock... how can you beat that?
If you are ever out at Tussey Mountain in the summer for a live show and you happen to catch the sunset lighting up the sky all around Mount Nittany and Beaver Stadium then you probably know what I'm talking about. We feel very lucky to be in the spot where we are.
What is your favorite thing about the Happy Valley area?
I love how it always draws people back to it, either by having people relocate back to the area or always planning visits back. You'll have friends that moved out west who always talk about how they miss the green scenery that we are surrounded with, and city friends talk enviously about the relaxed, peaceful atmosphere and having Penn State games to go to.
Whether it is meeting up with friends who are returning for a Penn State visit, or me traveling to them to go to a big concert or game, I feel like Happy Valley is super accessible. I'm very fortunate to be able to stay connected to my East Coast friends and family. I really love where we are located, and how we are within a four hour drive to five pretty amazing cities, while also having a major university here that attracts its own excitement.
What's one off-the-beaten path you love about Happy Valley?
I am a big fan of the Fisherman's Paradise trails out closer to Bellefonte. It's a great place to go for a jog or walk the dog, and sometimes if the sunlight is just right, you catch a fisherman in the right motions and its almost like witnessing a scene from A River Runs Through It out there. It's such a beautiful place to spend some time.
There is a loop that my former boss and friend Sue Matalavge used to ride on her bike in Rothrock that has a very special meaning to me now that she has passed away. I love how quiet and peaceful it is in the forest, and I can still feel a connection to Sue every time I am on that ride. She was such an awesome person.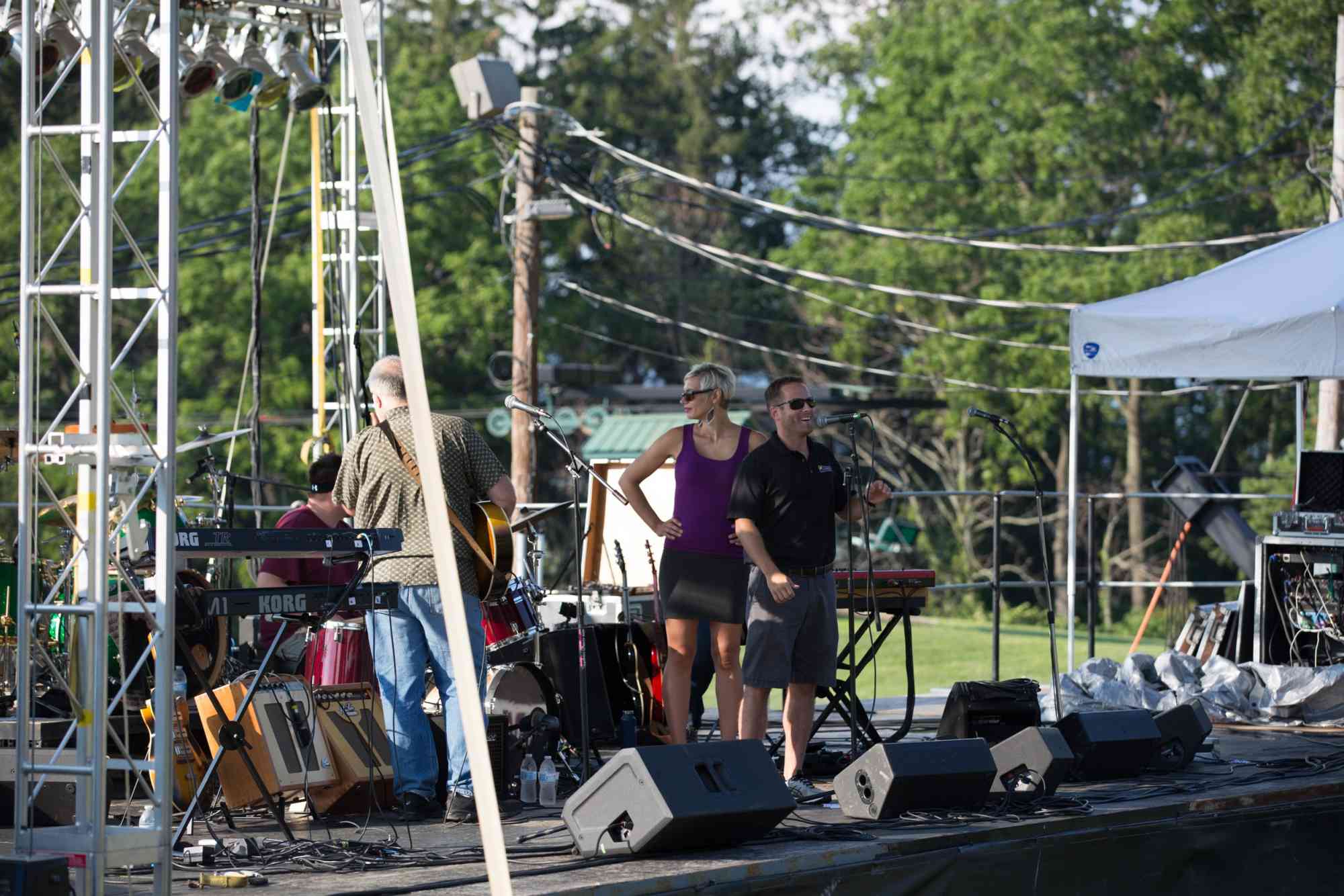 What's something every visitor should see (or eat, or experience) while they are here?
If the timing is right, they should go to the Grange Fair and spend a day or two experiencing that place. It's such a unique fair, mostly in that people live there in tents and campers for a week and turn it into their own little community. There is so much to look at and something going on to entertain at all hours of the day between rides, games, exhibitions and live performances. I enjoy it most after dark when everything is lit up under neon lights and you can just bounce around from food trucks to food tents, and vice versa. Rinse, repeat.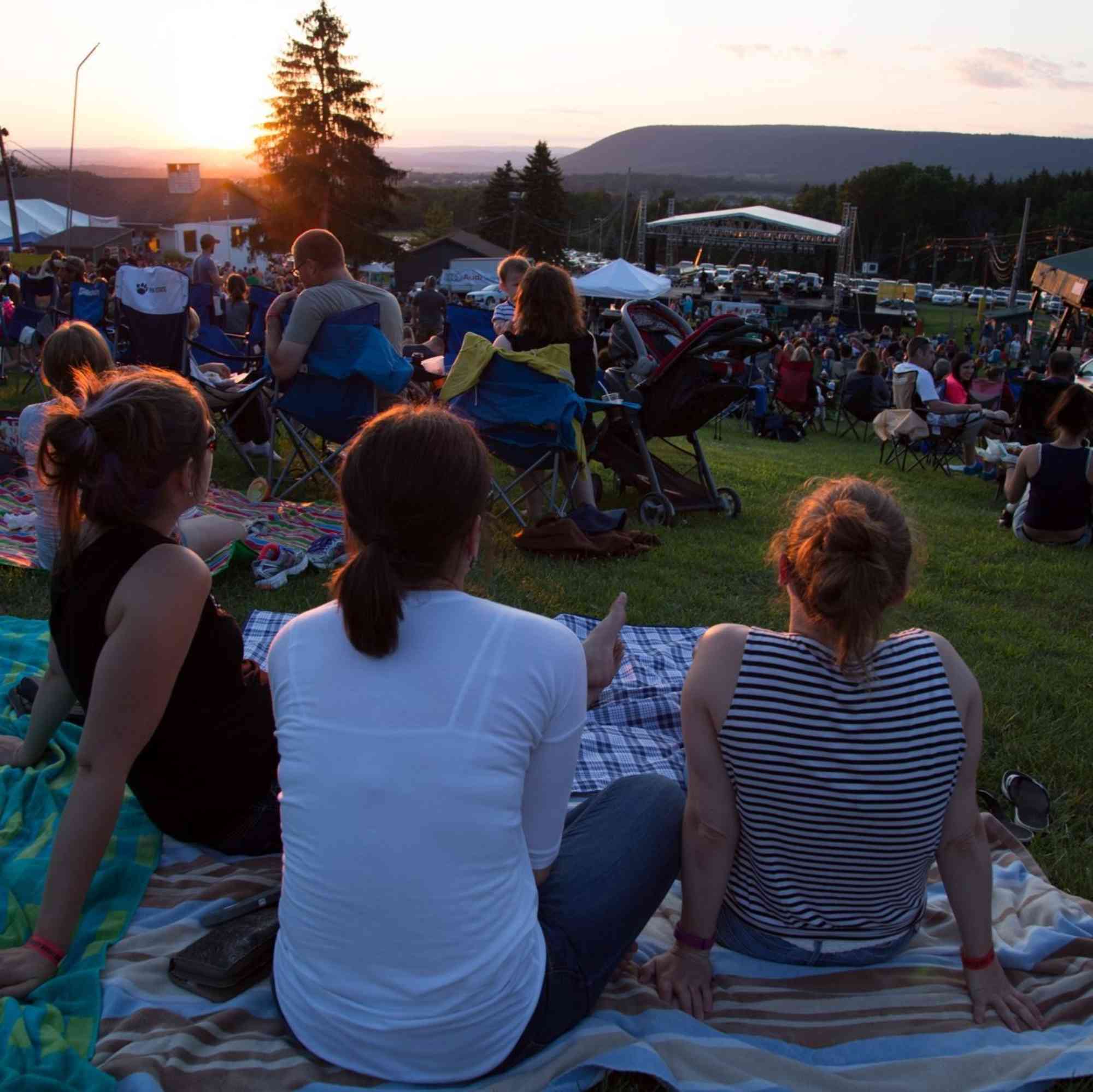 For any other days on the calendar I would suggest driving a little further past the Grange Fair grounds and ordering off of the Elk Creek Cafe menu in Millheim. They have delicious local food and craft beer, and a healthy live music schedule, too. Cool place with friendly staff.
This article is part of our 'Live, Work, Play in Happy Valley' series. Each month, we will be sitting down with people from around Centre County to talk to them about what they love about Happy Valley and their tips for exploring the area.