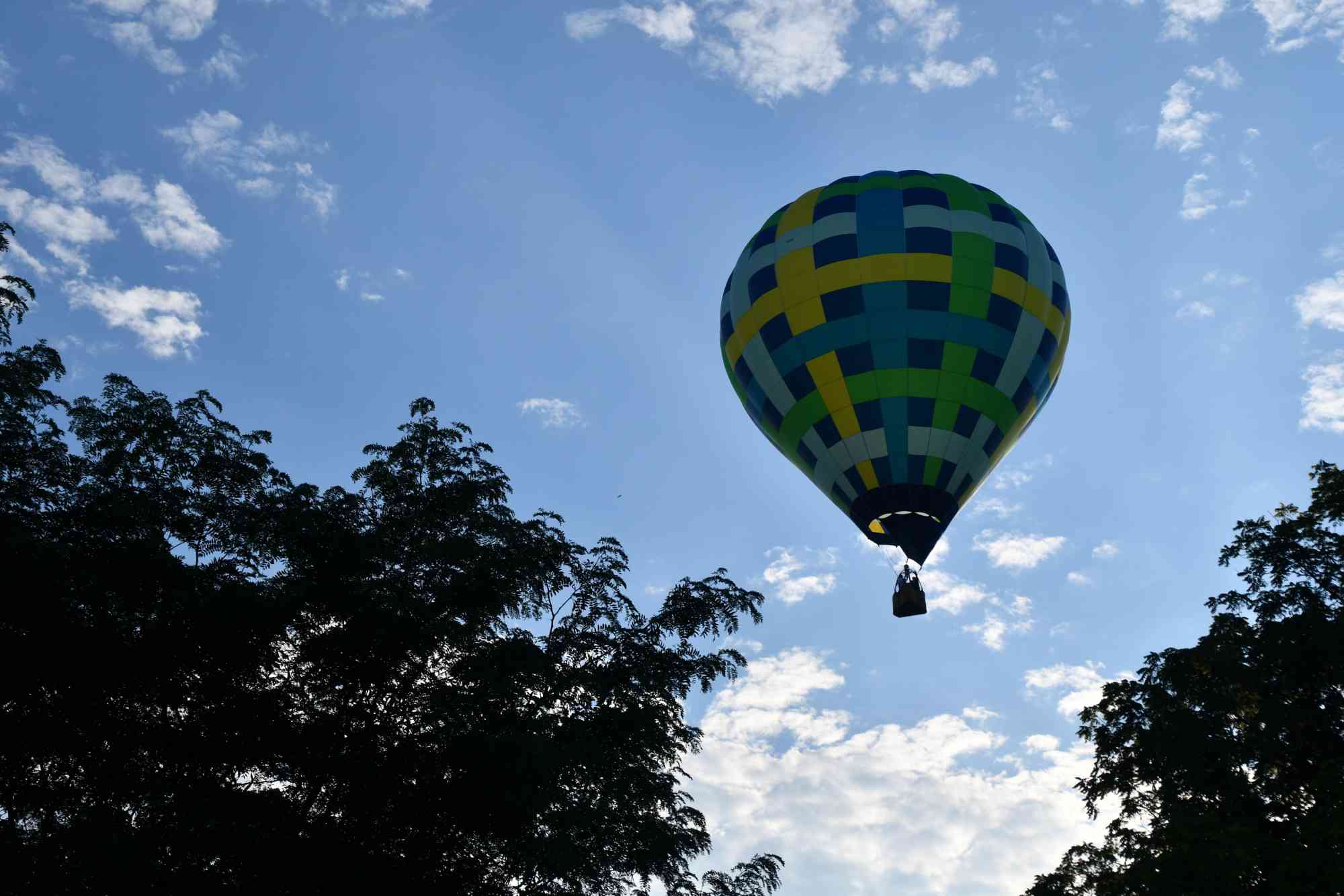 How to Have the Best Family Vacation in Happy Valley, PA
From ballooning 1,000 feet into the air to discovering stalactites 100 feet underground, Happy Valley offers so many different experiences to make the best family vacation memories. Oh, and don't forget the ice cream for breakfast too!
Kathryn Anywhere is an Ontario-based, award-winning TV editor, travel writer and family travel expert. Kathryn and her family spent three days exploring Happy Valley in the summer of 2019. Their adventures are documented in the following article.
In spending time in the Happy Valley area with my family over the summer, I learned that one of the nicest places to get away for a family vacation is State College, the home of Penn State University, in the midst of Happy Valley.
The Arboretum at Penn State
The first stop on our State College road trip was The Arboretum at Penn State University. What is cool about here, is admission to all arboretum grounds is free. For budget-conscious families who want to make their vacation dollars stretch, this is a great place to spend part of the day.
Secondly, my kids had so much fun in the Childhood's Gate Children's Garden. From kaleidoscopes to little book libraries, musical discoveries, herb gardens and lots of places to explore and discover.
The entire grounds are stunning. It's a fantastic spot to bring a picnic and spend a couple of hours enjoying it.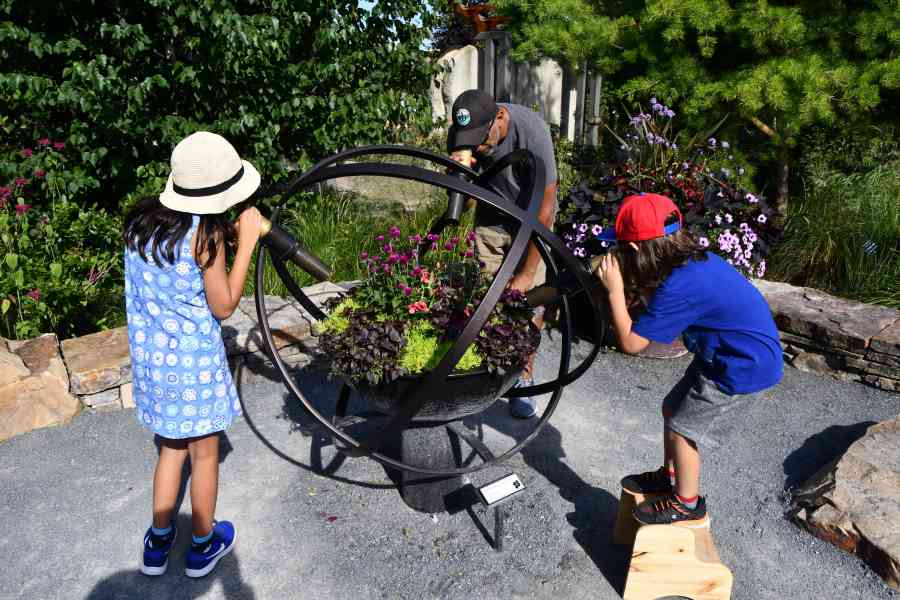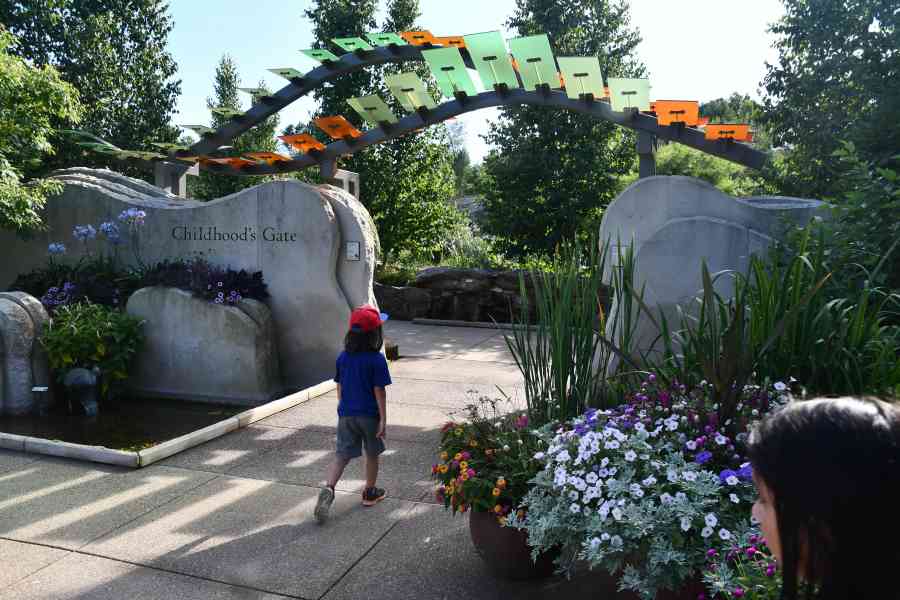 The Sky's the Limit Hot Air Balloon
When Happy Valley Adventure Bureau offered us the chance to go with The Sky's the Limit Ballooning during my visit, I jumped at it. I've been skydiving, paragliding, scuba diving, but never hot air ballooning.
The family got to enjoy a sunrise hot air balloon ride! It was incredibly gentle and we easily soared well over 1,000 feet in the air! We had an amazing view of Mount Nittany and the surrounding area. You won't regret doing this experience of a lifetime if you have the opportunity!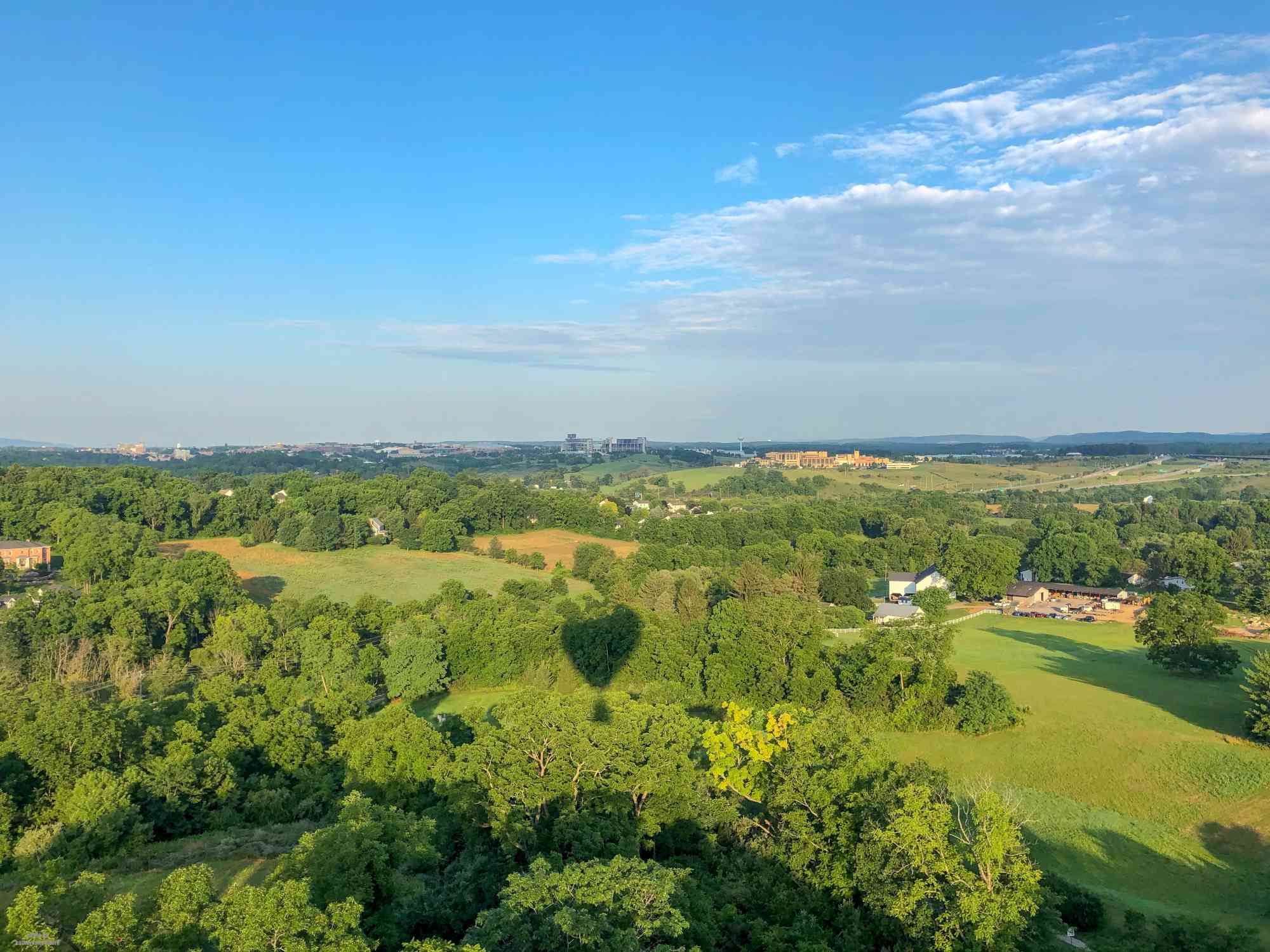 Penn's Cave & Wildlife Park
Our first cave experience in Pennsylvania was Penn's Cave & WildlifePark. Caves are so interesting - they've been formed by tectonic movement, compression, erosion and flooding. In one day, we soared over 1,000 feet in the air on a hot air balloon and close to 100 feet down in the cave system. A boat takes you on a tour; it's absolutely mind-blowing.

The other part of the park is the Wildlife Park. It's a beautiful nature preserve where you can drive in one of their buses and observe their bison, foxes, mountain lions and more.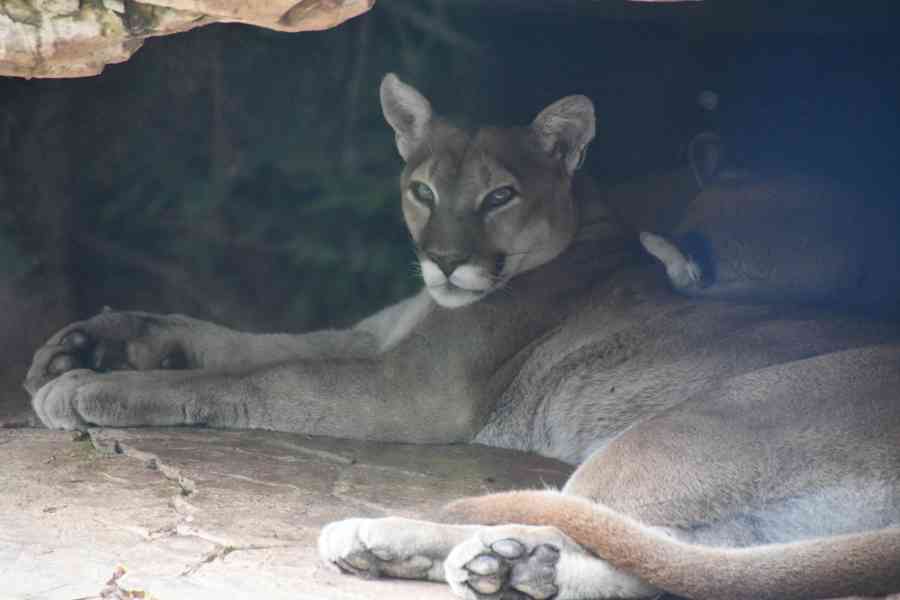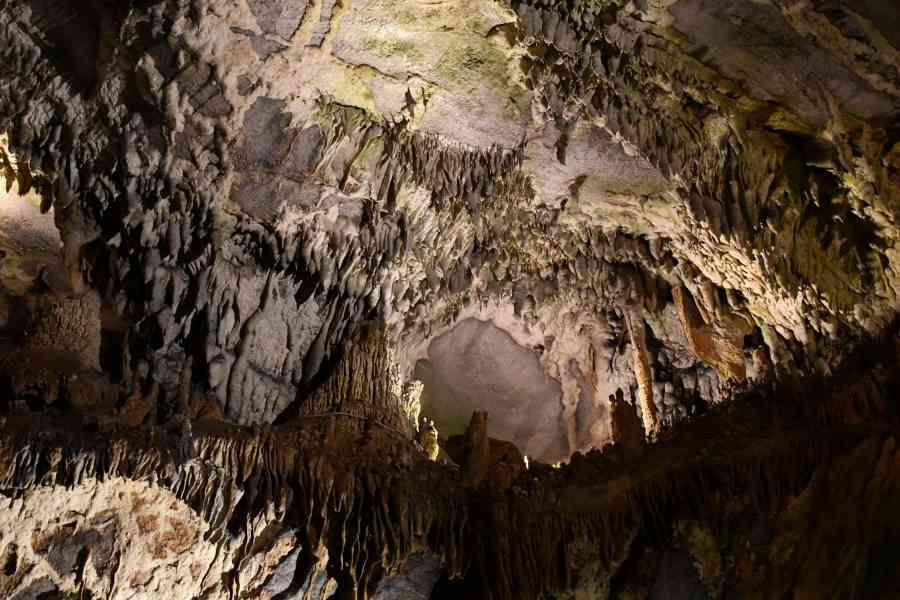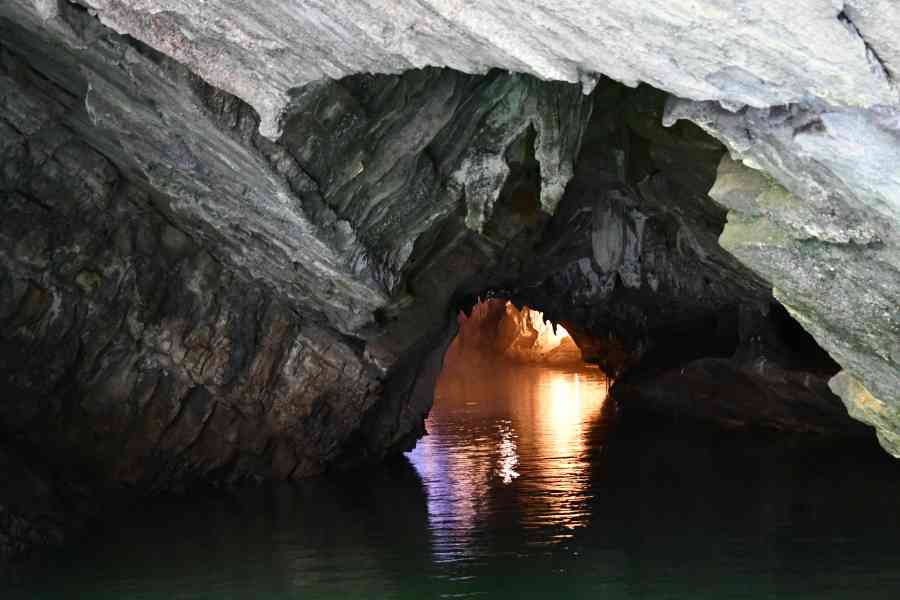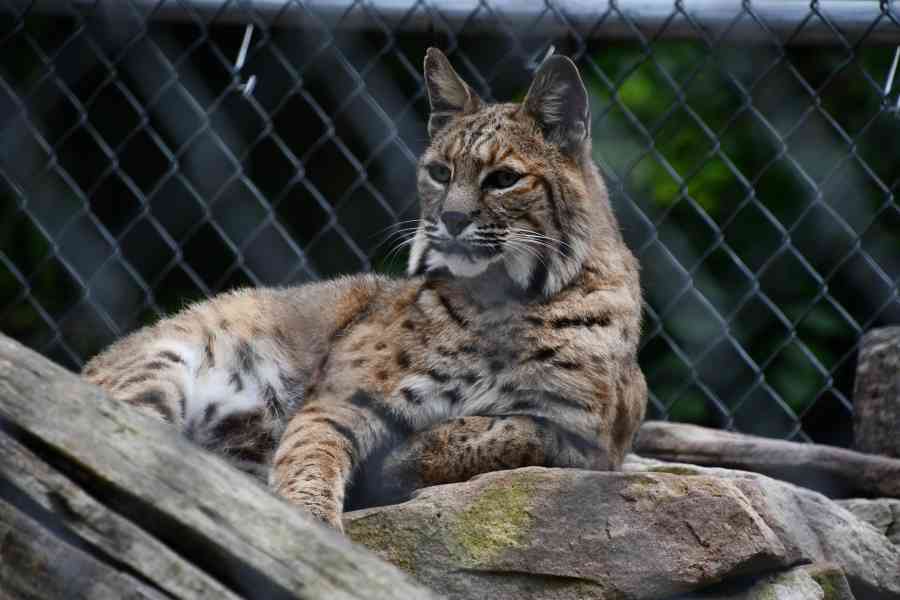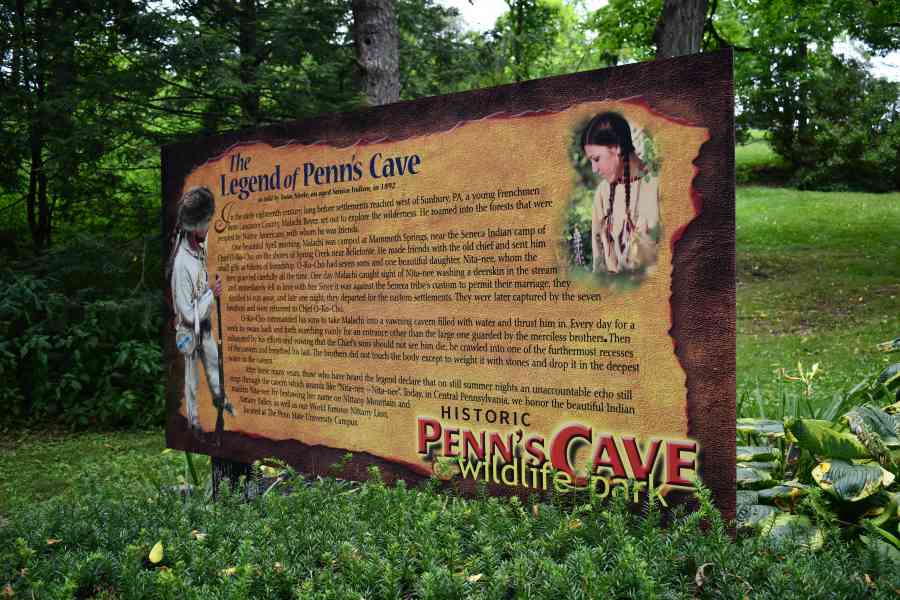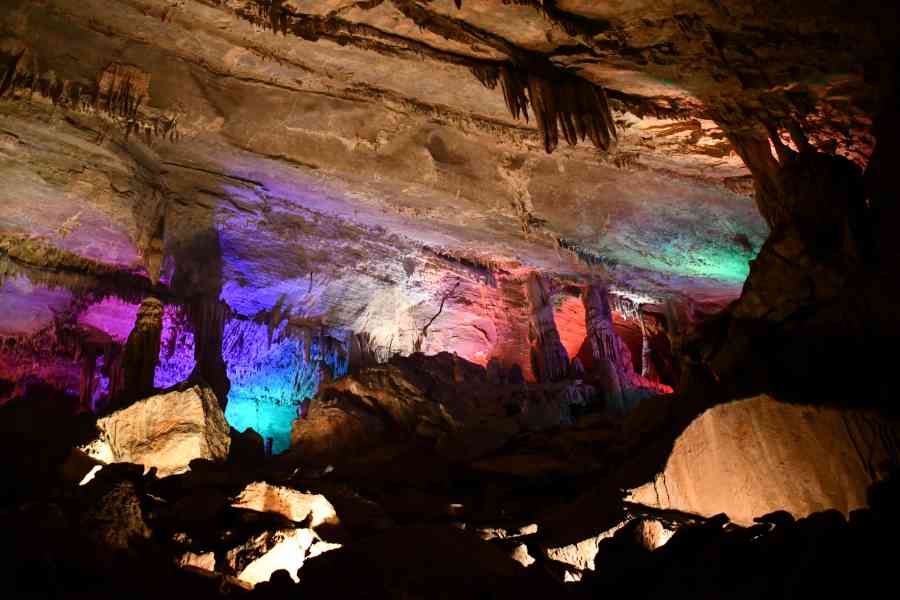 Discovery Space of Central Pennsylvania
If physics and mechanicsare important STEM activities in your house, a trip to Discovery Space of Central Pennsylvania is a must-do for the kids.
Every one of the exhibits is "hands-on" for the kids to encourage play, exploration and experimentation. Many of these exhibits and activities have been created in collaboration with students from Penn State. My 5-year-old son could have stayed and played all day here, this is the kind of place that caters to their imaginations.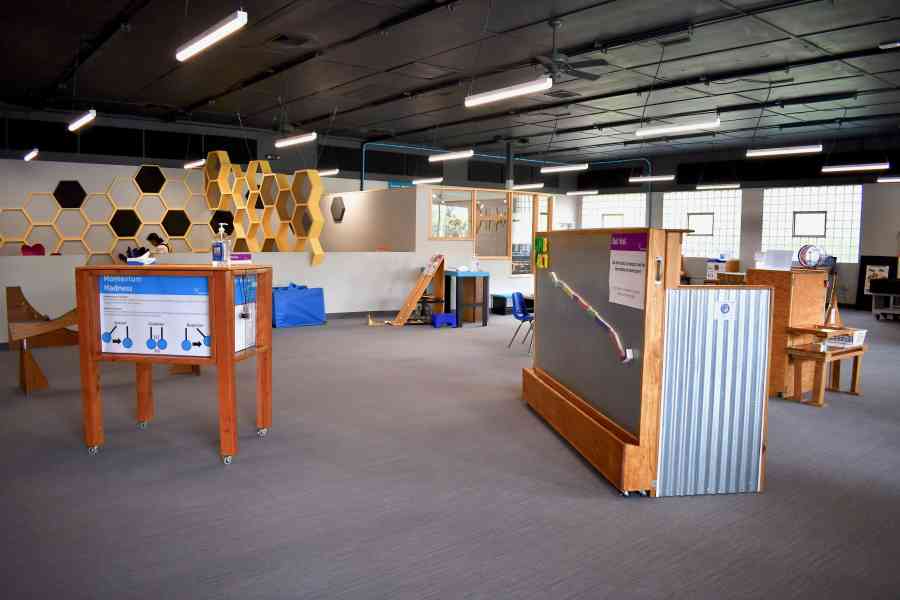 Nittany Lion Shrine
Have you ever heard of a Nittany Lion? I had not, here's what it is - it is an ordinary mountain lion, like a cougar that roamed central Pennsylvania until the 1880s in the mountain range surrounding State College. (There have been no verified sightings in the wilds of Pennsylvania for many years.) The Nittany Lion has been the mascot of Pennsylvania State University athletic teams since the 1920s. If you didn't pose with the Nittany Lion Shrine when in State College, were you even at Penn State?
Homewaters and Fly Fishing
From the moment we arrived at Homewaters, an upscale membership-based fishing lodge in Spruce Creek, Pennsylvania,we were greeted with huge smiles and warm laughter. Never before have I felt so at home while on the road. The accommodations we had there for one night was the house of our dreams! We were at Homewaters for me to try out fly fishing.
My fly fishing guide, Andy, was beyond exceptional and patient. No matter how many times I caught "Pennsylvania Ground," he was there to fix it. While I did catch a couple of rainbow trout out there, don't worry, it was catch and release.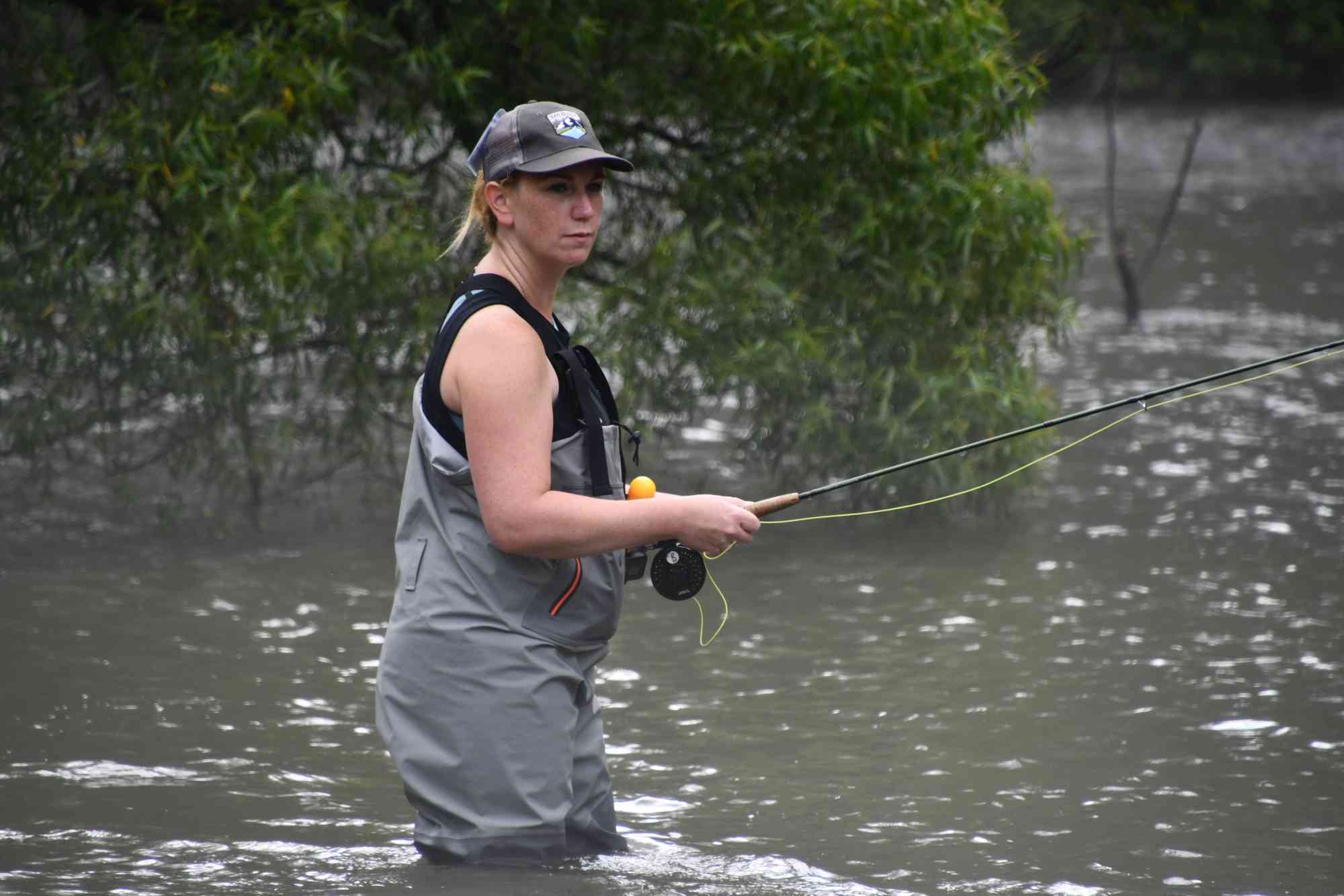 Lincoln Caverns and Whisper Rocks

One exceptional show cave system in the Central Pennsylvania area isn't enough (Penn's Caves), so there are two. We were fortunate enough to have a private, guided tour at Lincoln Caverns by Mike, who is an incredible character. We got to hear all of the stalactite and stalagmite jokes you could handle.
It's like getting two cave tours for the price of one as there isn't an underground path or tunnel between the Lincoln Cavern and the Whisper Rocks. This is the kind of experience for family members that are into science and adventure. I'd like to think that all kids should come in and see them, and if your kids can handle being underground, do it!
Where To Eat and Drink In Happy Valley
Penn State Berkey Creamery - The Creamery is exactly that - a place to come in and buy all your favorite dairy items. And also a place to get your morning coffee and a couple scoops of tasty ice cream. Did someone say ice cream for breakfast? Yes! I would normally NEVER allow it, but this is a true State College experience.
Baby's Burgers & Shakes Diner - this is a diner that just screams "American experience" with it's 1950s theme inside and out. The prices do not reflect the 1950s, but the vibe of the place does. The food is a step up from a "fast food" joint, but there is a reason that this place has survived the test of time. Quality. Those burgers were good! We went back here for a second meal because the kids liked it so much.
The Corner Room - Open for breakfast, lunch and dinner, this is a tradition for students and staff of Penn State as well as being popular with the locals. It's literally stood in its location since Penn State was a high school in 1855.
What's exceptional about The Corner Room and Baby's Burgers and Shakes is that they aren't fancy. The food is good. The price is right. And in a town where there is constant turn-over in terms of the residents, these restaurants have become traditions that have stood the test of time.
Happy Valley Brewing Company - I was pleasantly surprised by what I was able to try here! Definitely a gem of a brewery and restaurant.
Would I come back to Happy Valley? Yes, I would!
My Canadian kids got to speak to lots of different people and realize that Americans are actually as cool as we are (Canadians). And the landscape looks so similar. It's like we're in Canada but with different currency and a slight vocal accent - us and them.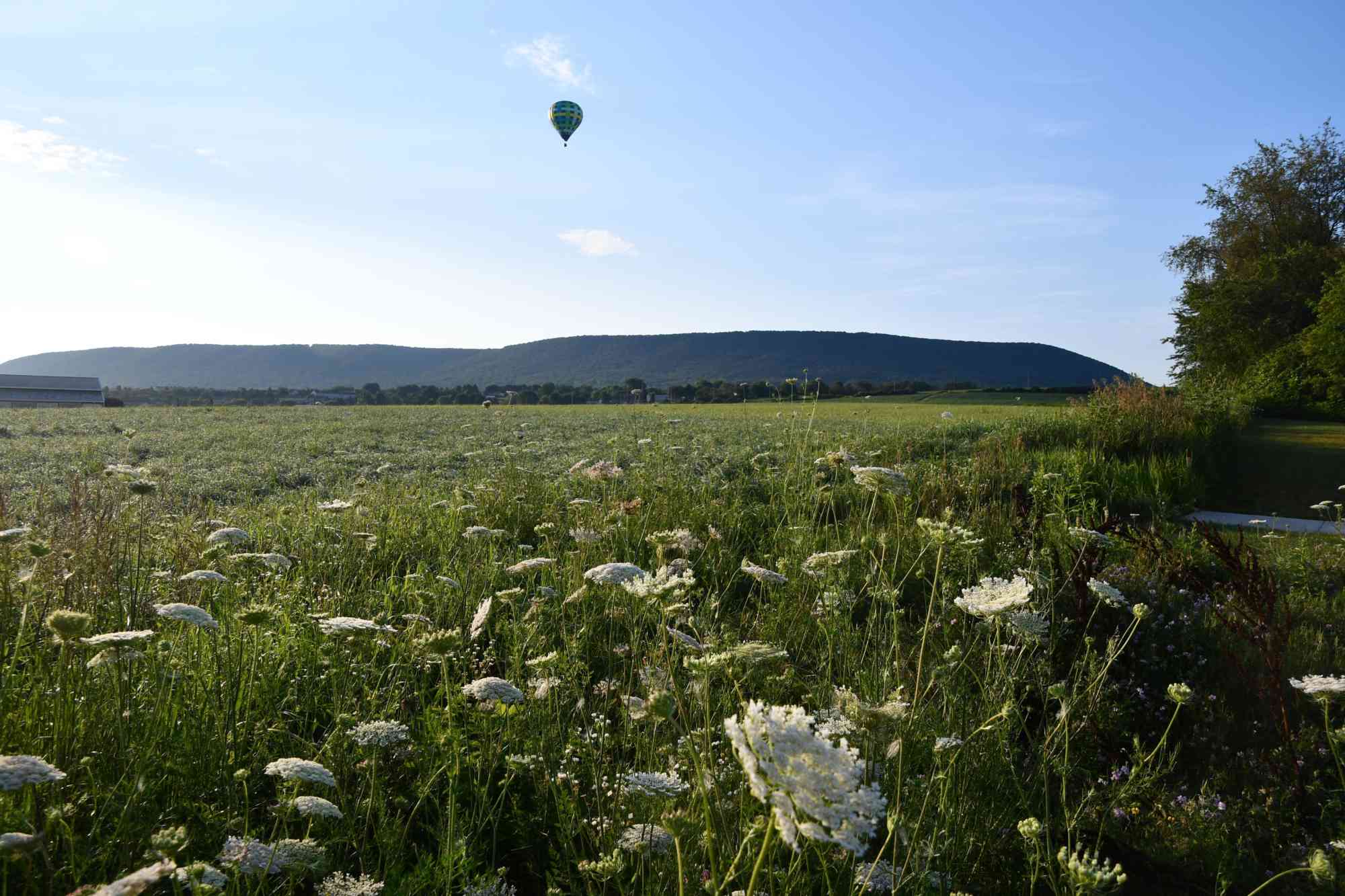 What I learned above all in this area of Pennsylvania,is that this is the kind of area where if you stop your vehicle on the side of the road to take a picture, the next car rolls up to make sure you aren't in need of assistance. These are the kind of people who reside in this area and frankly, it is refreshing to see kindness and consideration again.
Kathryn Dickson is a blogger who travels with her family around the world in search of the experiences that make them weak in the knees - including to Happy Valley, Pennsylvania. Read more about her adventures at kathrynanywhere.com