Judy Karaky: A guiding force for the spirit of hospitality
The Penn Stater Hotel & Conference Center is lucky to have Judy Karaky as its General Manager. For more than 20 years, Karaky has guided others through the spirit of hospitality, and helped to make the Penn Stater a welcoming place for visitors. She was the inaugural recipient of The Happy Valley Adventure Bureau's "Excellence in Service, Food & Beverage" award, presented at a special ceremony this past November.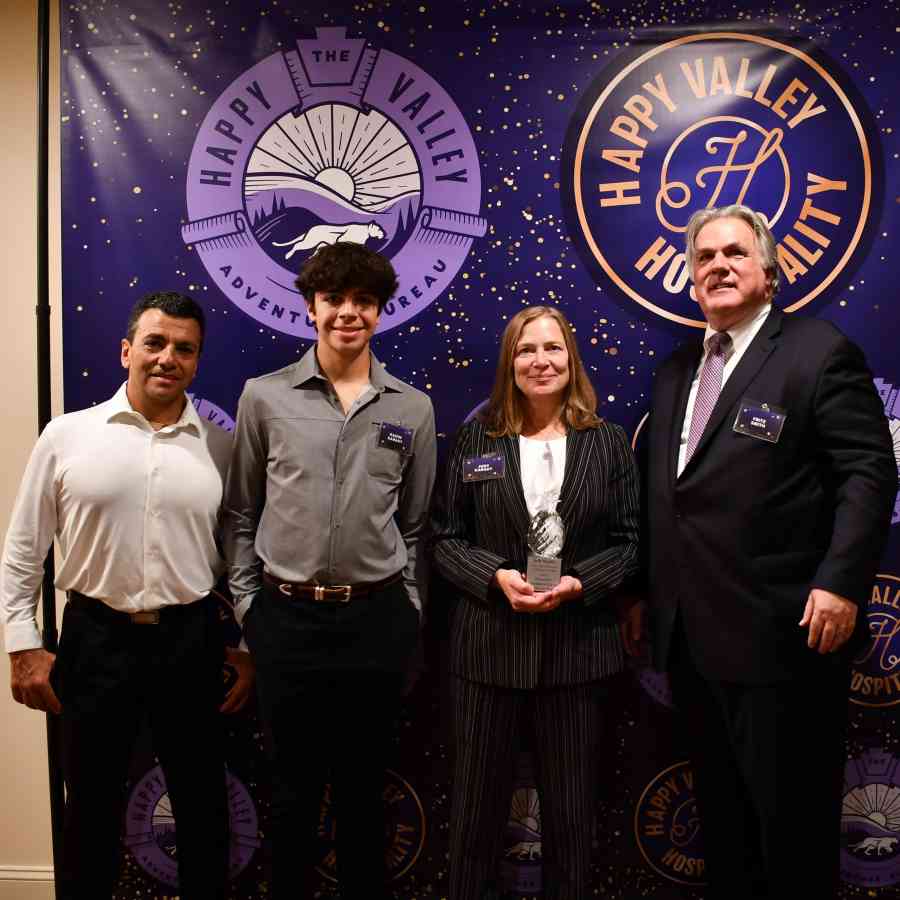 Karaky began her role at the Penn Stater as an event planner, but worked her way up over the course of 20 years to general manager.
Originally, Karaky was an educational major in college, with no plans to work in hospitality. That changed when she worked with the Sport Camps and the Keller Conference Center for several summers and developed an interest in conferences and planning. Then, she completed an internship in special events at a Florida resort, and the rest was history!
"It has been a continual learning experience," she said. "The greatest change has certainly been technology, including attracting guests, servicing them and having the most efficient processes possible. I have become more easy-going over the years and have learned to plan for what I can and then take the rest as it comes."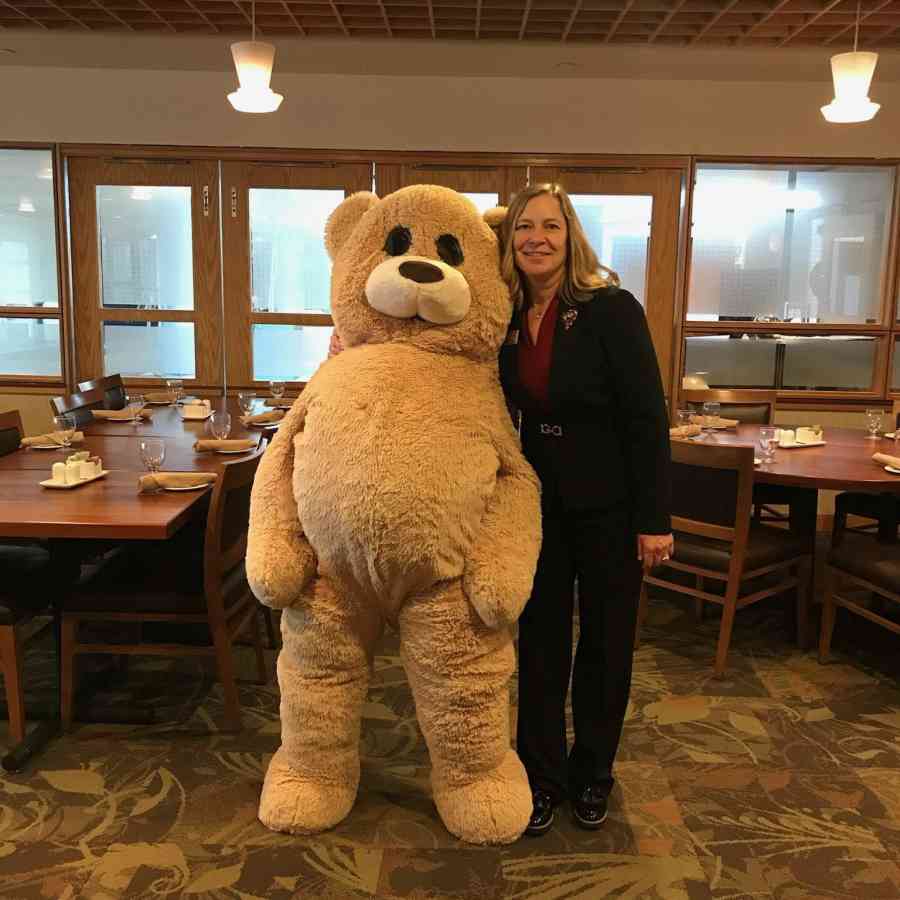 As a hardworking member of the hospitality industry, Karaky noticed that in any situation, she is able to calmly adapt and be valuable, which has helped shape her as a person both in and out of the workplace.
"I believe most anything else I would do in life would be incredibly boring because I have become accustomed to the variety and high-energy demands of hospitality," she said.
One key part of the hospitality industry is working in teams, to which Karaky is no stranger.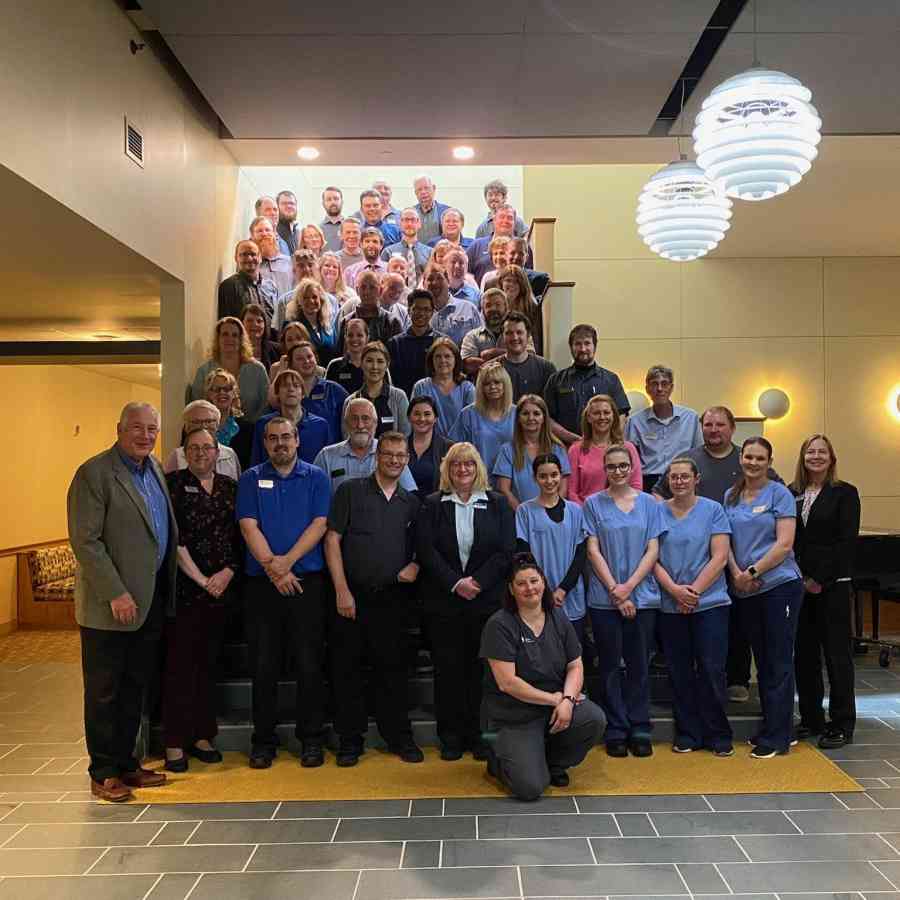 "In my humble opinion, there is no team better than this team," she said. "We have high standards and will not compromise them unless we absolutely have to (which we learned to do because of the pandemic). All employees operate with a guest-first mentality; however, they also understand the importance of supporting each other in that effort. We recognize and use our individual strengths to our advantage with collaboration."
Karaky says her team always provides the best experience to guests despite any challenges. The team has never given up even when there were some moments especially challenging that gave reason to give up.
When the pandemic hit the hospitality industry, Karaky and the rest of the staff learned to take one day at a time and creatively prepare for what they could. Not only was working through the pandemic hard work, but it took a toll on the mental health of so many, which is often overlooked.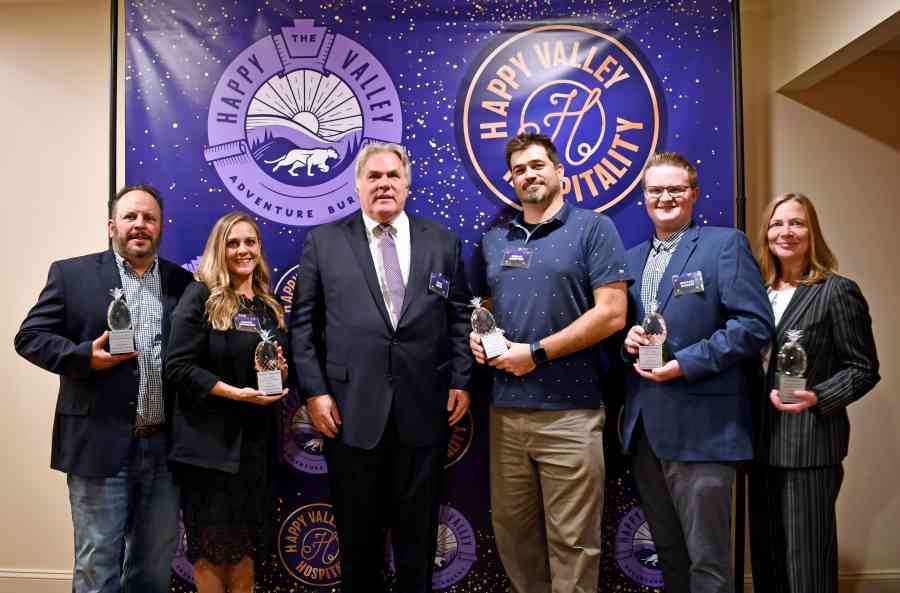 "We also collectively offered ourselves and others forgiveness as emotions were up and down by the minute and it needed to be OK to not be OK," she said.
After working at the Penn Stater for this long, Karaky has seen the good, the bad and the ugly.
However, she is not discouraged by failure, since failure gives more hands-on experience in this industry than any other.
"Giving guests a wonderful experience is so rewarding when working in hospitality"

- Judy Karaky
"Giving guests a wonderful experience is so rewarding when working in hospitality," she said.

"Put yourself in uncomfortable positions so you learn as much about the business as you can," she said. "Don't let one negative guest encounter ruin the day for you when you had hundreds of other guests that day who had wonderful experiences."
Her final piece of advice for those who want to work in hospitality?
"A good sense of humor is essential to have fun in this industry!"