Lincoln Caverns celebrates 90 years of discovery
Echo the Bat & The Dunlavy Family Invite You To Celebrate 90 Years at
Lincoln Caverns' DISCOVERY DAYS
1930-2020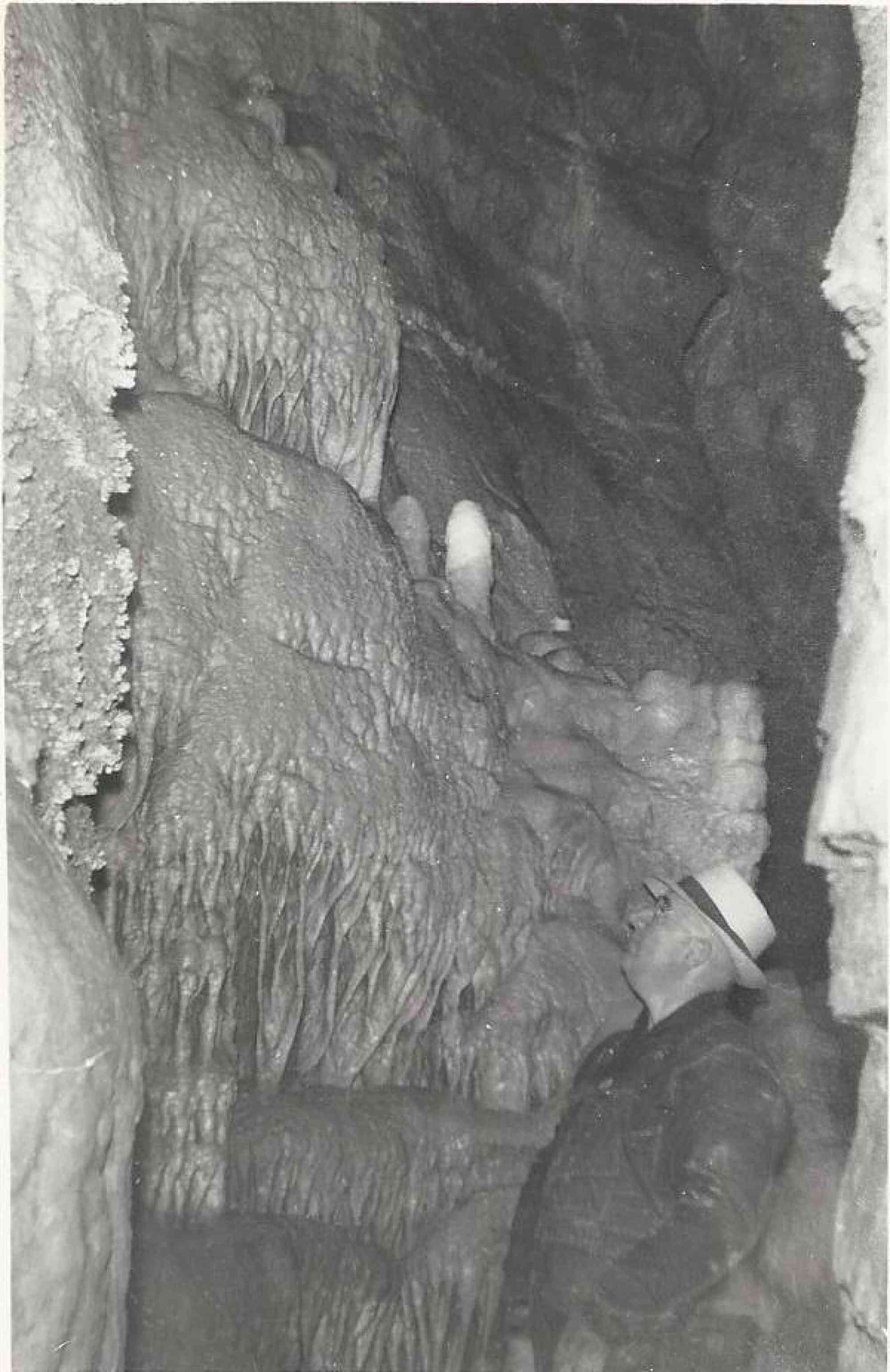 My name is Patricia Ann Dunlavy, granddaughter of Myron C. Dunlavy, Sr. and daughter of Myron C. Dunlavy, Jr., the first two generations of my family to operate Lincoln Caverns. Each year in June, for the past fifteen years, I have had the privilege and honor of portraying my paternal grandmother, Helen Dunlavy, and telling her side of the Lincoln Caverns' story. This June the Lincoln Caverns' family continues the tradition of celebrating our legacy with the 16th edition of Discovery Days on Saturday and Sunday, June 27 and 28, 2020, 9 AM – 5 PM each day. What started out as a 75th Anniversary celebration is now an annual event, held on the weekend in June closest to the opening of Hi-Way-May Caverns as a show cave, on June 25, 1931. And each year we find more boxes, old papers, letters, and photos, adding to the story we love to share. It was my grandmother, Helen, who saw the 'door in the side of the hill' when travelling with my grandfather, Myron, Sr., on the new Route 22 from Virginia to their home in Buffalo, NY. My grandfather had wanted to own a cave for many years, and thanks to Helen, 'the rest is history,' 90 years of history, that we celebrate with pride each June! We are blessed, each and every day, by the Dunlavy family legacy and are excited about sharing it with our many guests and friends.

This year's celebration offers a weekend of special historic tours, programs, children's activities and savings, plus a few new surprises everyone will enjoy! Portraying the roles of those significant in the discovery and history of the caverns, interpreters will offer a special historic tour of both Lincoln Caverns and Whisper Rocks. Tickets for adults and children will be offered for $9 in celebration of 90 years. Panning for gems is available for an additional charge. The one-hour historical tours leave from the visitors' center approximately every half hour, rain or shine. No reservations are necessary to experience the splendor and beauty of Lincoln Caverns and Whisper Rocks, however tour size is limited, and are filled in the order tickets are sold. Masks are required in the Visitors Center and on the tour.
Lincoln Caverns invites visitors of all ages to participate in a series of 45-minute workshops featuring hands-on activities, games and crafts. Offered at no additional charge, visitors will enjoy Fossil Fanatics, Batty About Bats, Rocks Rock, What Goes Down Must Come Up, and An Introduction to Speleology. And just for this special anniversary, I have prepared a special program for Discovery Day guests! in celebration of our 90th Anniversary, The History & Development of Lincoln Caverns, will be offered at 2 PM each day. Workshop space is limited, and seating is on a first come, first serve basis. For a complete schedule of activities, call (814) 643-0268 or visit www.lincolncaverns.com.

An added bonus of a visit to Lincoln Caverns is the cool and comfortable 50° temperature, providing welcome relief from the summer's heat. Guests are required to wear masks in the Visitors Center and on the cavern tour. Masked will be provided to those who do not have one. Mask donations to benefit bat rehabilitation at Centre Wildlife Care will be greatly appreciated. Visitors are also welcome to enjoy the picnic pavilions, nature trails, panning for real gems, and Raystown Rocks Gift Shop, featuring the area's finest variety of rocks, minerals, fossils, books, toys, T-shirts and educational items.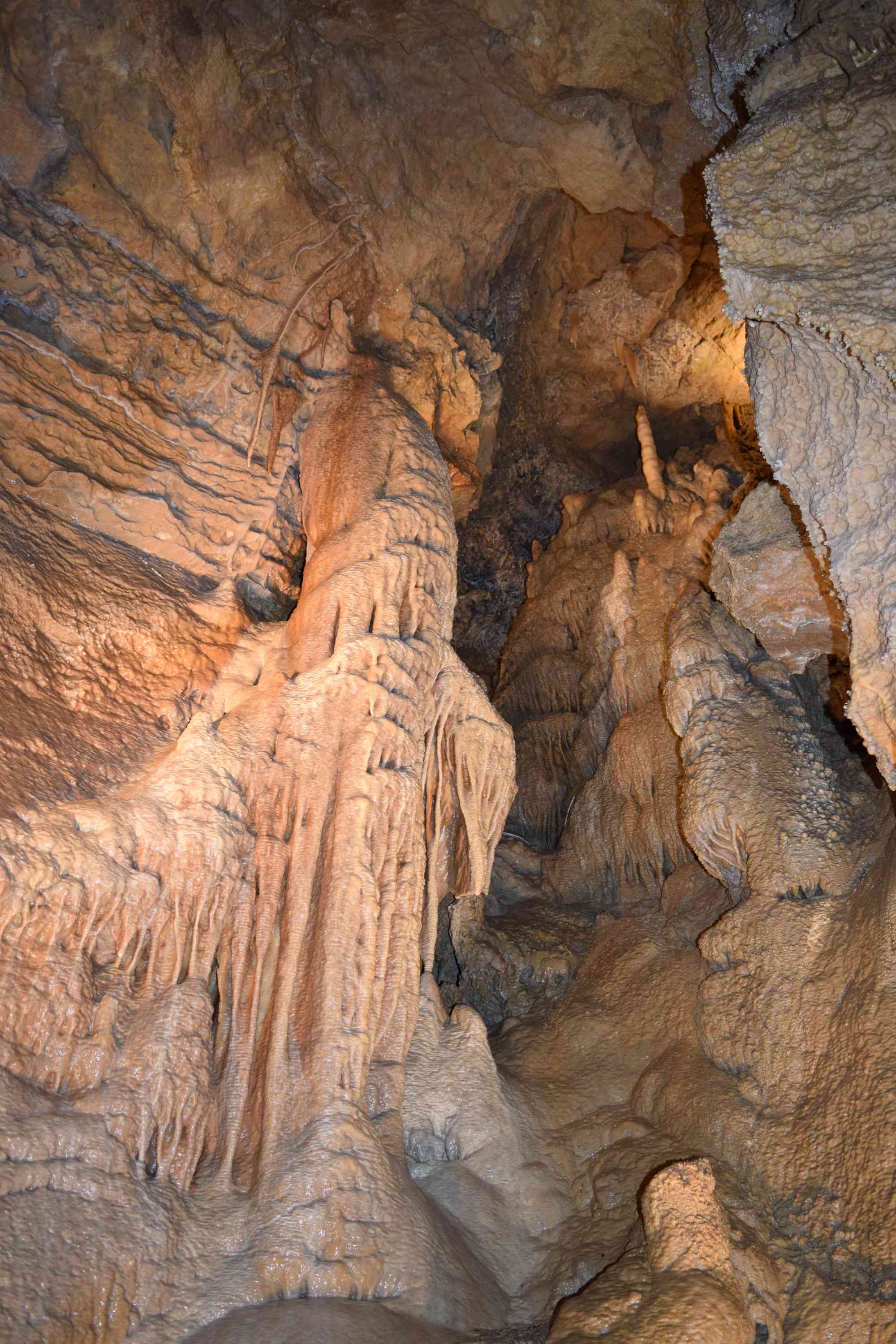 Lincoln Caverns, where science, adventure, and discovery are NATURALLY FUN, is the northeast's premiere caves and karst educational facility. Located just three miles west of Huntingdon, PA, they are the closest caverns to Raystown Lake. Call (814) 643-0268, follow us on Facebook and Instagram, visit our website at www.lincolncaverns.com