Mount Nittany Winery Offers Getaway Destination Paired With Great Wine
There's a last turn before Mount Nittany Winery, where all you see are trees and a narrow lane, and you want to make sure your GPS isn't leading you astray. But then you turn, and the mountain side opens like a gift, and there are vines all around you as you make your way to the Vintner's Loft and Treehouse Wine Bar at Mount Nittany Winery.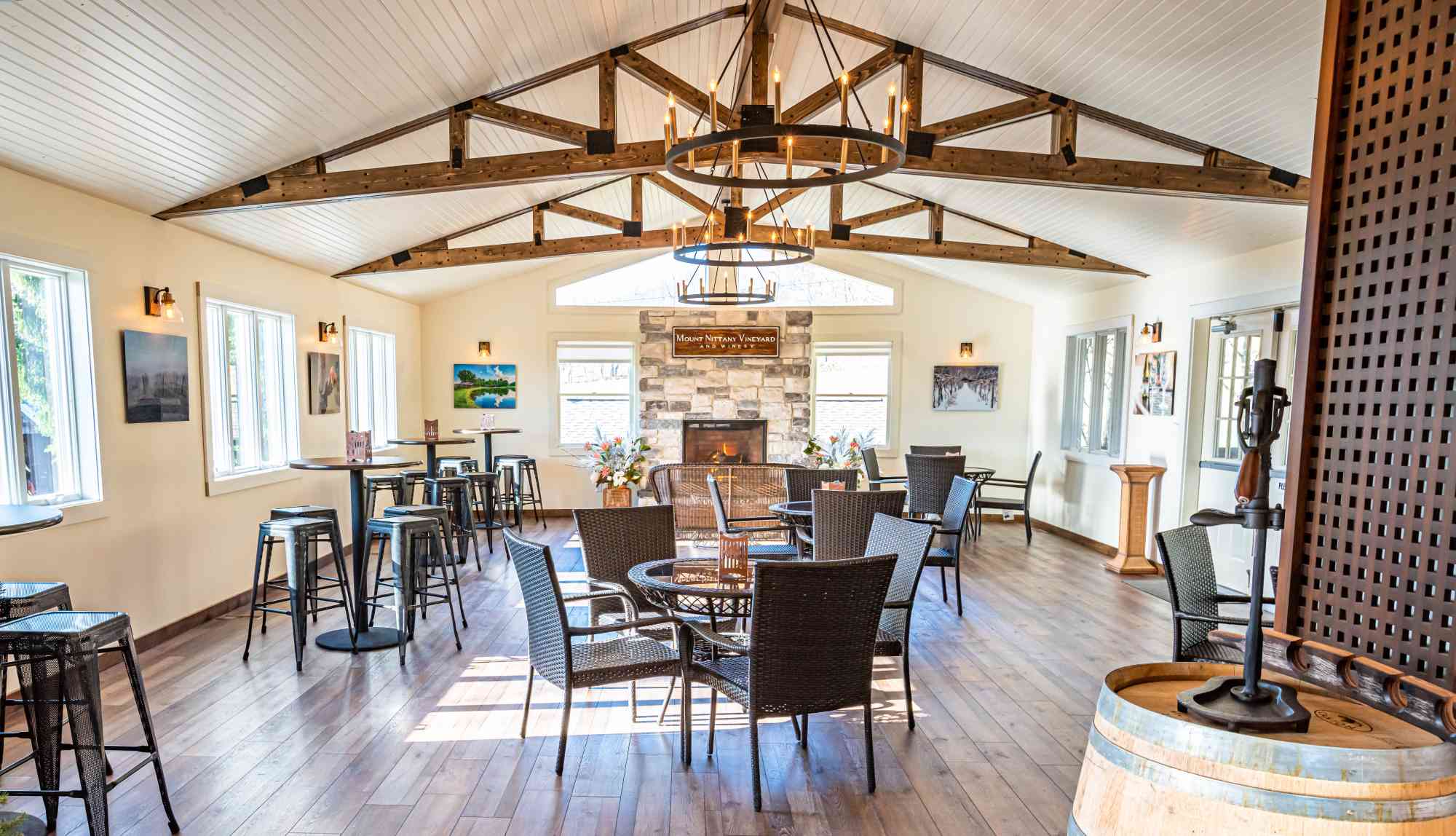 You can buy Mount Nittany Winery's wines in grocery stores like Wegmans, Giant Eagle, Weis and Giant/Martins across Pennsylvania, but the next time you are in Happy Valley, do yourself a favor and visit the awe‑inspiring winery where your wine was made.
"Our winery is a destination," says Linda Weaver, second‑generation owner of the winery, and daughter of Mount Nittany Winery's founders Joe and Betty Carroll. "It's a beautiful getaway with breathtaking views across Penns Valley to the Tussey Mountain Range. It's the perfect setting for gatherings with family and friends."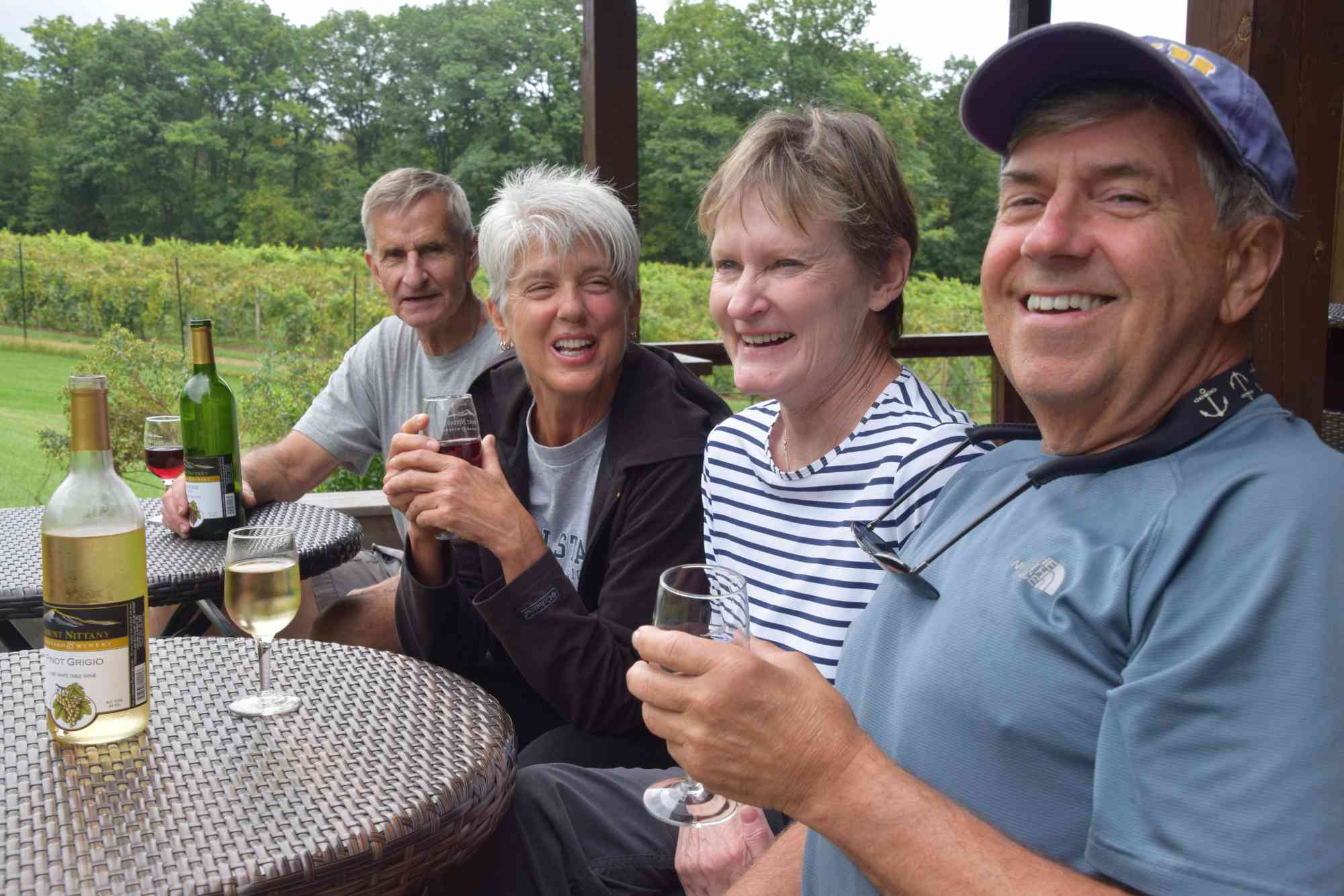 You can enjoy a wine flight by the fireside in their newly‑renovated tasting room in The Vintner's Loft, or bring a picnic and buy a glass, flight or bottle of wine and seat yourself at one of the many picnic tables around the pond or on their covered decks.
There are many events to enjoy throughout the year, including monthly wine and food pairings, brunches paired with wine and yoga, and their annual Valentine's Day celebration.
It's also a great place to plan your own events at The Vintner's Loft, a spacious, airy mountain retreat perfect for large groups and events, or The Treehouse Wine Bar, which is available for private wine‑pairing events.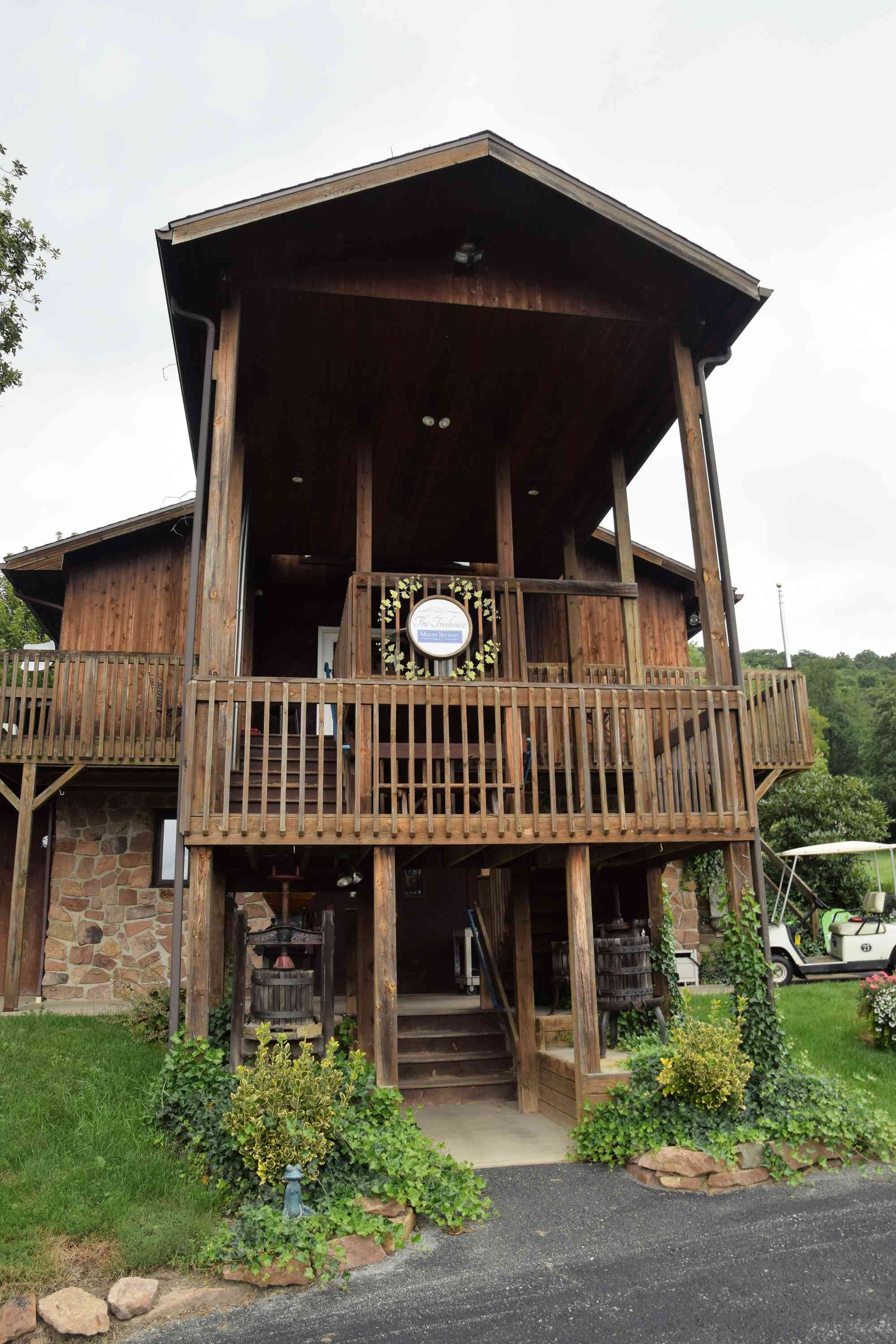 "Over the past year, we've done a lot to create spaces where you can reconnect with people you love," Weaver says. "Whether it's reserving a spot beside the pond for a quiet picnic, or having a bridal shower in The Vintner's Loft, our location and our wine help to create a lot of great moments for people. And that's something that makes us very happy."
Find upcoming events at mtnittanywinery.com/visit‑us/, and plan your visit.
mtnittanywinery.com | 300 Houser Rd Centre Hall, PA | 814‑466‑6373