Voted USA Today's Best Eco-Friendly Lodge in the Nation, the Nature Inn at Bald Eagle is unlike any place else in the Pennsylvania state park system. With 16 overnight guest rooms and multiple meeting and event spaces, the Inn offers sweeping lake views, comfortable modern accommodations and amenities, all within the natural setting of Bald Eagle State Park.
Our lakeside location in central Pennsylvania provides door-step access to exceptional year-round land and water activities. Whether you're vacationing with friends or family, traveling on business, or visiting for an event, you'll find that our walls of windows, covered porches, private balconies, and communal patio and fire pit offer an unrivaled natural experience.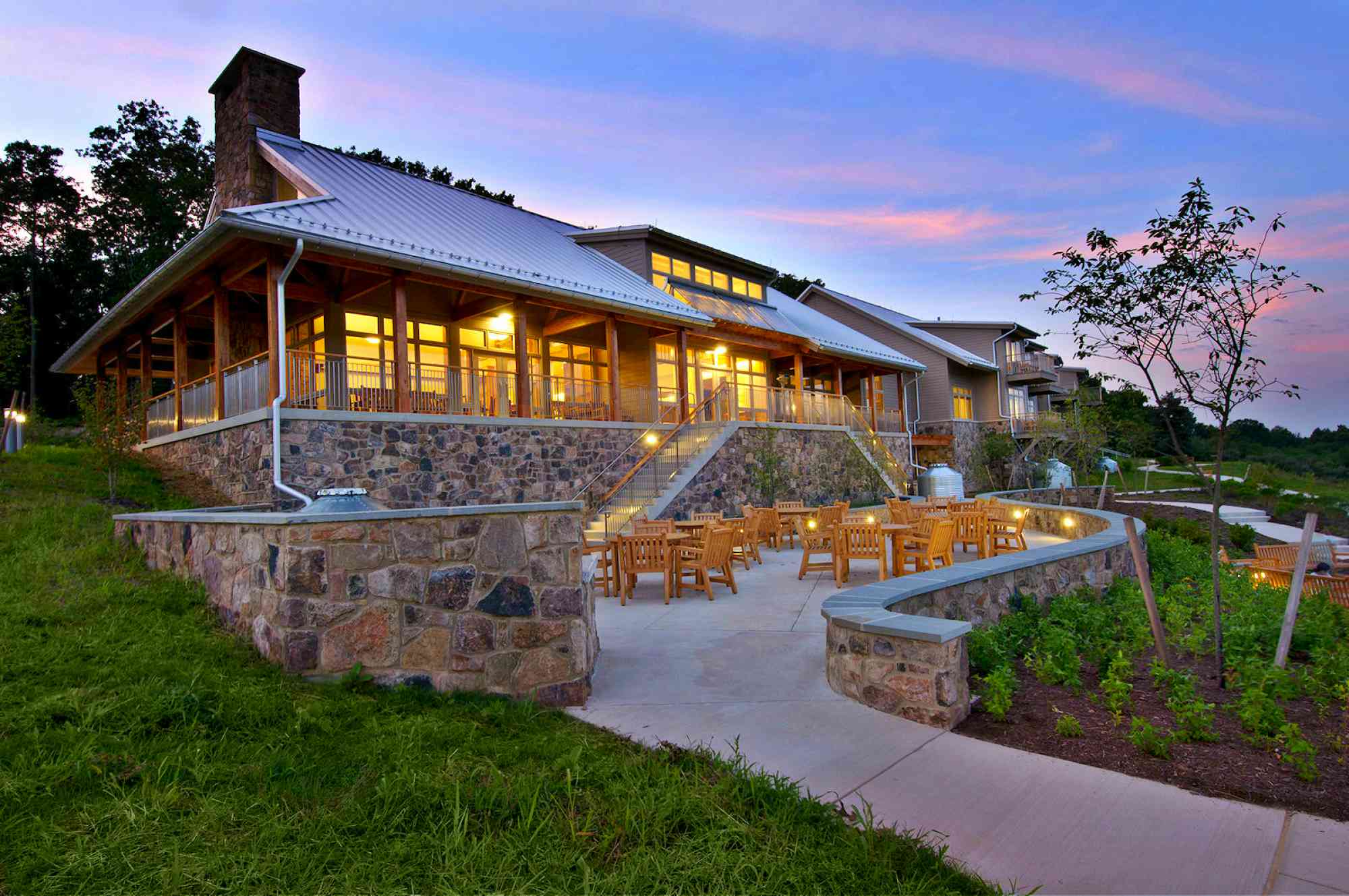 The Nature Inn is an exciting Central PA meeting and event destination! As part of the state park system, the inn offers a unique alternative to the larger conference centers found in towns and urban settings across the Commonwealth. We offer state of the art facilities at an environmentally responsible, LEED Gold certified venue for meetings, social gatherings, and weddings.