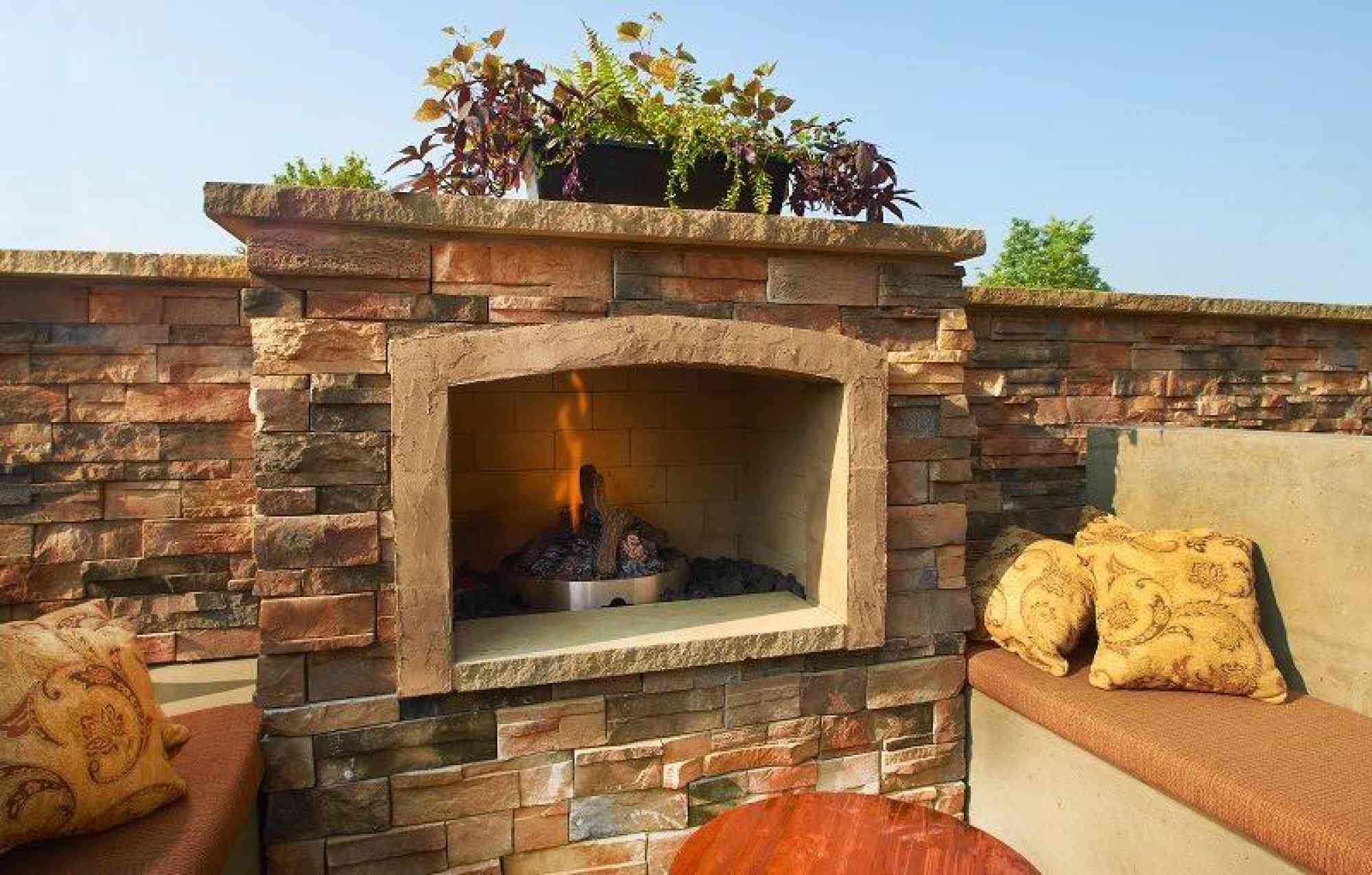 A Foodie's Outdoor Seating Guide for Restaurants in Centre County
There are lots of reasons to love Happy Valley, but let's be honest: the long winters is often not at the top of the list. But that just makes sunny days and mild breezes feel extra special, and there are lots of outdoor dining options to enjoy when the weather cooperates.
There are lots of reasons to love this area, but let's be honest: the long winters is often not at the top of the list. But that just makes sunny days and mild breezes feel extra special, and there are lots of outdoor dining options to enjoy when the weather cooperates. Be ready to take advantage of the next pleasant day by dining al fresco at one of these area establishments. Our official visitor guide is a wonderful resource to get your planning started for an outdoor restaurant tour. If you're going to make it a multi-day tour be sure to find your hotel well in advance.
If you're looking for dinner and a cold drink to enjoy on a patio or deck we have a lot of options for you:
The patio at American Ale House is shaded by the surrounding trees in the restaurant's woodsy Toftrees location, giving it the perfect ambiance for an evening of dining under the stars. Parking is limited, so you may have to park in the spots along the road, but the food and ambiance is well worth it.
Champs' outdoor patio is a sunny spot for lunch, dinner or afternoon drinks. And there are TVs set up to show outdoor patrons their favorite games, so sports fanatics can drink their beer while soaking up nine innings of sunshine, just like their fellow fans at the ballpark.
The Deli is a longtime favorite indoors or out, and the patio seating along Heister Street offers a shady spot for lunch or dinner while studying Michael Pilato and Yuri Karabash's public artwork, "Inspiration: State College" right across the street.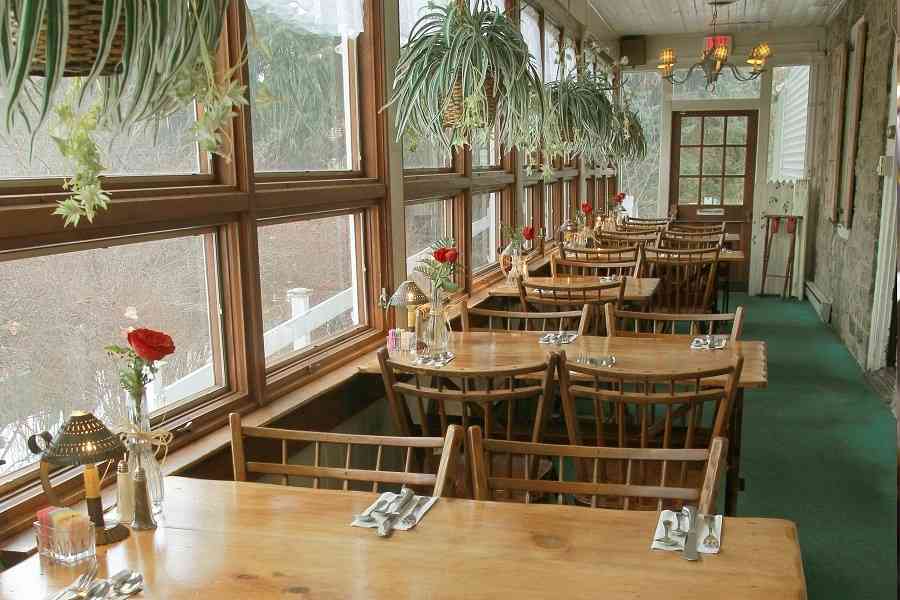 Duffy's Tavern is a charming Boalsburg treasure, and its umbrella-filled outdoor seating space makes it a great option for lunch or dinner on a beautiful day. If you'd like you can also enjoy the porch area. The neighborhood is very quiet, which makes it the perfect place to unplug and enjoy the company of your friends or family.
We're willing to bet The Field Burger & Tap's artisanal burgers with the branded buns taste even better at one of their outdoor tables. It's a pretty place to sip on a spiked milkshake with a view of Toftrees Golf Course. Oh, and get a full order of fries for your table to enjoy. There might not be a better selection of french fries anywhere within 100 miles.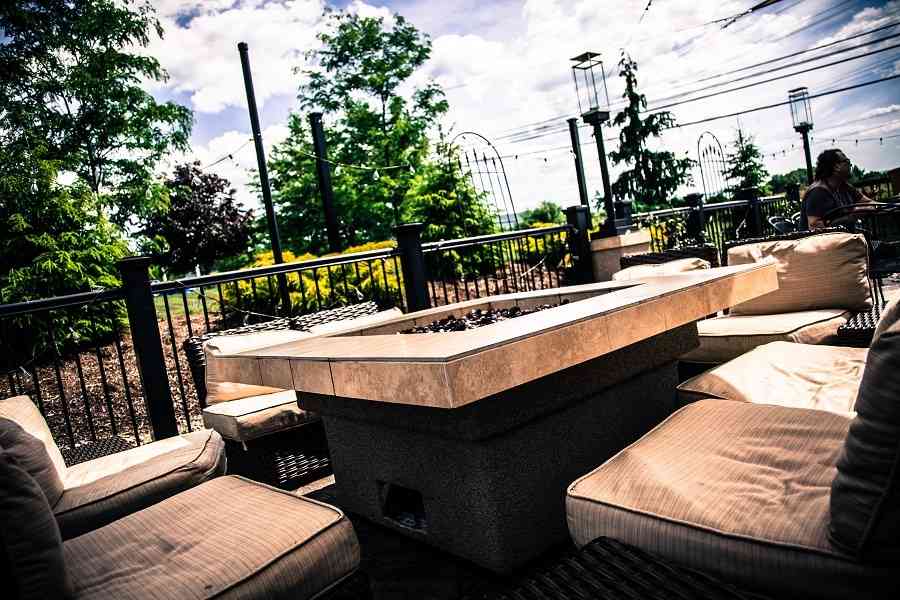 The craft cocktails and farm-to-fork Southern fare is why people go to Gigi's. It is the perfect place to get upscale food and enjoy some sunshine on its patio.
Sit in the open air and enjoy Home D's pizza (or any number of delicious sandwiches) paired with Robin Hood Brewing Co. craft brews at the sizable side patio at their South Atherton location. The fire pit areas are often the first ones requested by patrons, so come early and beat the dinner crowd.
When the weather's decent, the tables come out and the windows come off, turning the whole front section of this downtown restaurant and bar into an open-air dining experience. Inferno is right along College Avenue, which faces campus and is a wonderful location for people watching.
Whether you're in the mood for a vegetarian dish or a burger and fries, Otto's is a State College favorite for its craft beer selection and its varied and delicious menu. Go early if you want to sit outside, as the patio fills up quick. Once the sun goes down you can slip over to their sister establishment, Barrel 21 for a cocktail.
Mountain View Country Club's newly renovated restaurant and bar is open to the public, and its patio might be the sweetest spot in town to catch the sunset while having dinner or drinks. It also might be the best restaurant location to see all of the changing leaves in the autumn.
Mad Mex
Penn State students know a good thing when they see one, which is why the Mad Mex patio fills up so fast on nice days. But margaritas taste better outdoors, so snag a table at the cantina and enjoy nachos al fresco. Happy hour specials really make this a sweet deal as they often offer half-off wings and draft beer between 4:30-6:30 PM on weekdays.
If you'd like to have a drink: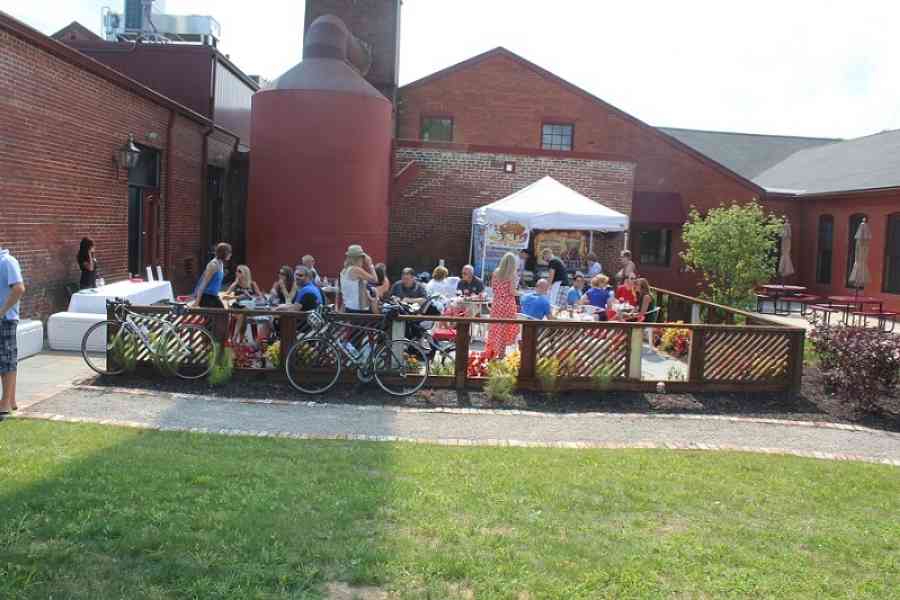 Known more for their cocktails Big Spring Spirits outdoor deck is a great place to try a seasonal drink made with the local distiller's finest. On special days you can also enjoy a bite to eat — especially during a Sunday Tasting Dinner or a Wednesday Kitchen Take-Over.
The outdoor space might actually be larger than the indoor space at Good Intent Cider, where you can sample their ciders and buy them by the glass, bottle or growler, along with local cheeses and crackers to go with your drink. It is a hidden jewel in Bellefonte and local favorite.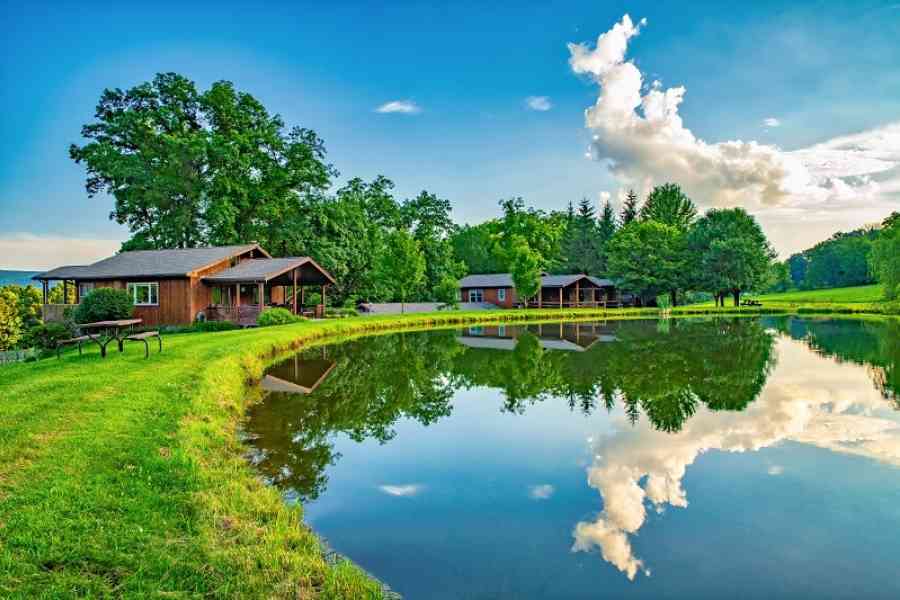 After you partake in the free wine tastings at Mount Nittany Vineyard & Winery, buy a bottle of your favorite and settle in for a spell at one of the tables on their covered decks or picnic tables around the picturesque pond. It is the perfect place to enjoy the sounds of nature and avoid the noise of traffic.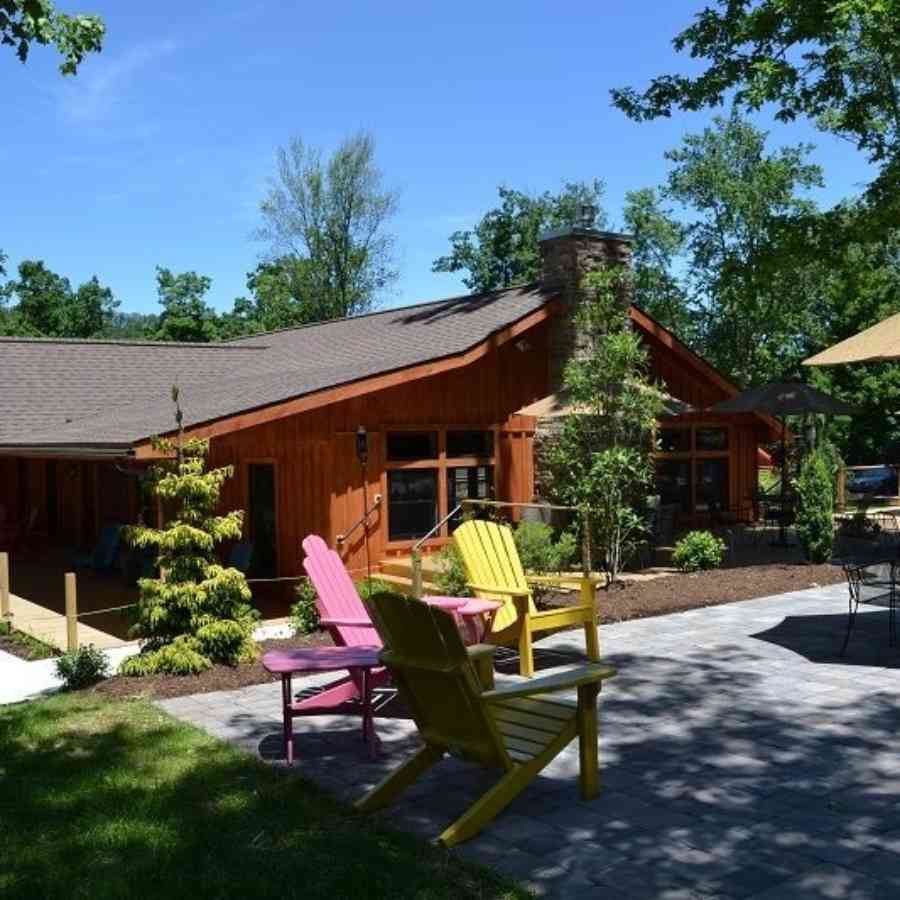 If you like your outdoor dining and drinking to be complemented with a starry night and a blazing campfire, Seven Mountains Wine Cellars is your destination in the warmer months. From May to October they host special campfire nights, with barbecue, beer and wine sold on-site, live music and more. Super popular!
Bella Vino Wine Bar
This charming place has something for everyone, whether you like PA beer, wine, cider or spirits. Plus, there's a selection of cheeses, charcuterie and other snacks to pair with your drinks and fresh air.
Café 210 West
The line snaking along West College Avenue on a sunny day inevitably leads to the Café. While the front patio is perfect for seeing and being seen, the back patio offers a quieter area for outdoor dining and drinking as well.
Lastly, if you're looking for some dessert:
Berkey Creamery
Berkey Creamery's retail store has ice cream, but there's also a variety of coffees, cheeses, sandwiches, snacks and other freshly made to-go items you can enjoy under one of the Creamery's giant blue and white umbrellas outside.