RE Farm Café: Where You Can See Our Farm From Your Table
RE Farm Café at Windswept Farm is a unique dining experience where you "can see our farm from your table," says LLC Managing Member Duke Gastiger. The café itself is sustainably built, their chefs (called composers) spend time tending the vegetables as they are grown, and every food either comes from the farm itself, or from a tiny network of sustainable growers. The result? Reviewers gravitate to the word "amazing."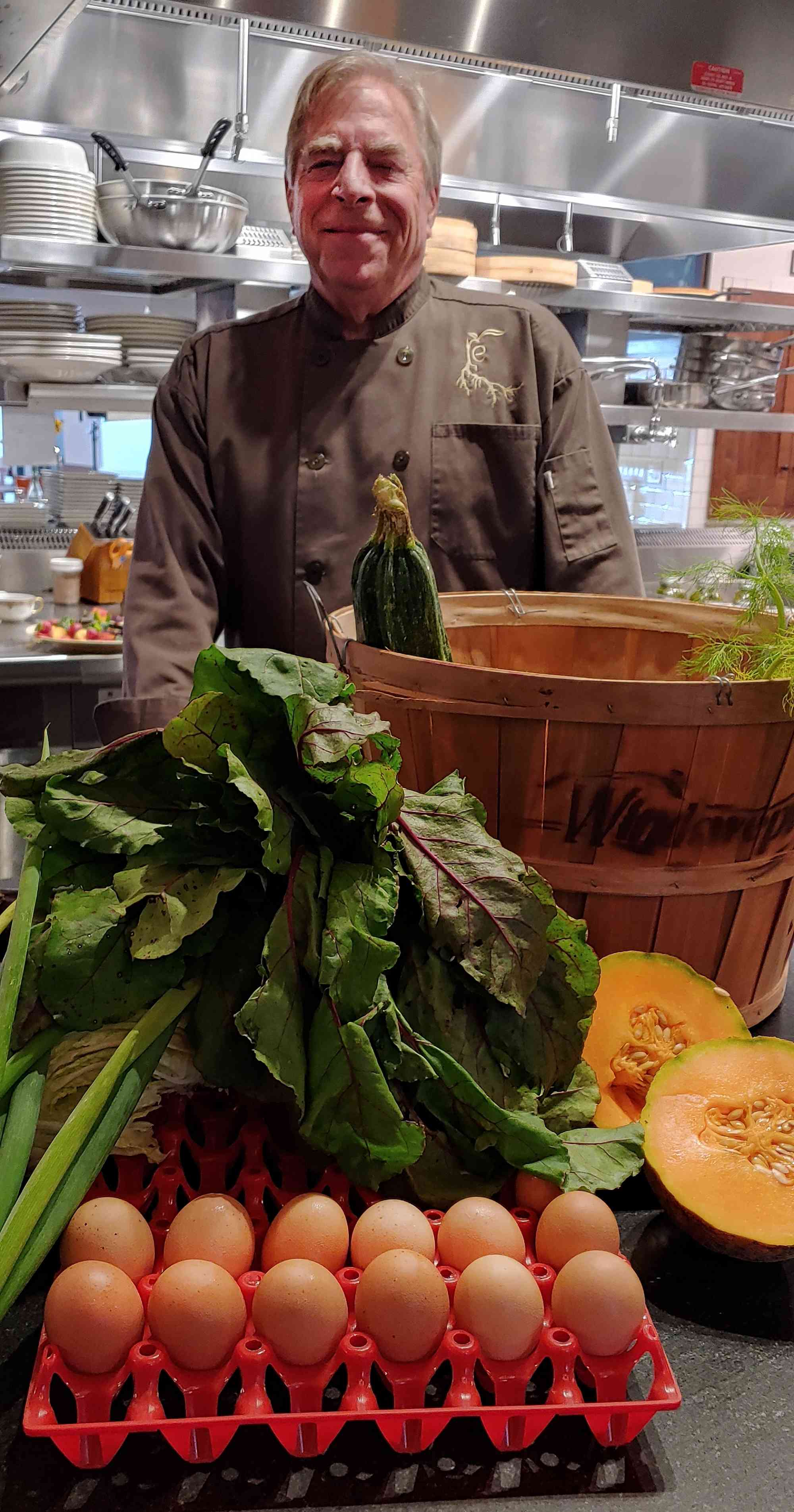 In 2022, guests at RE Farm will see more of their signature seasonality — "It's all about adaptation," Gastiger says — and beautiful, simple, good food.
"We'll be concentrating on crops that will be interesting for diners," he says. "And partner with local farmers to source their best assets, from potatoes to onions to squash, for the café. Our local growers do a really amazing job."
These seasonal fruits and vegetables and sustainable proteins will then be turned into one-of-a-kind plates that showcase the simplicity of fresh, good food. "Nutrition and good health can be fun and delicious," Gastiger says.
Before returning to Happy Valley to buy The All-American Rathskeller, Gastiger was a food and beverage manager for Hyatt Hotels, working with accomplished chefs from around the world. He says the experience gave him perspective. "What makes a good chef or composer is ultimately their experiences. It helps us understand the combination of flavors, how to prepare and get the most flavor from food."
RE Farm Cafe seeks to REjuvenate the land while REinvigorating the dining experience for their guests. You can learn more about their mission, hours, reservations, event space and cooking classes at REfarmcafe.com