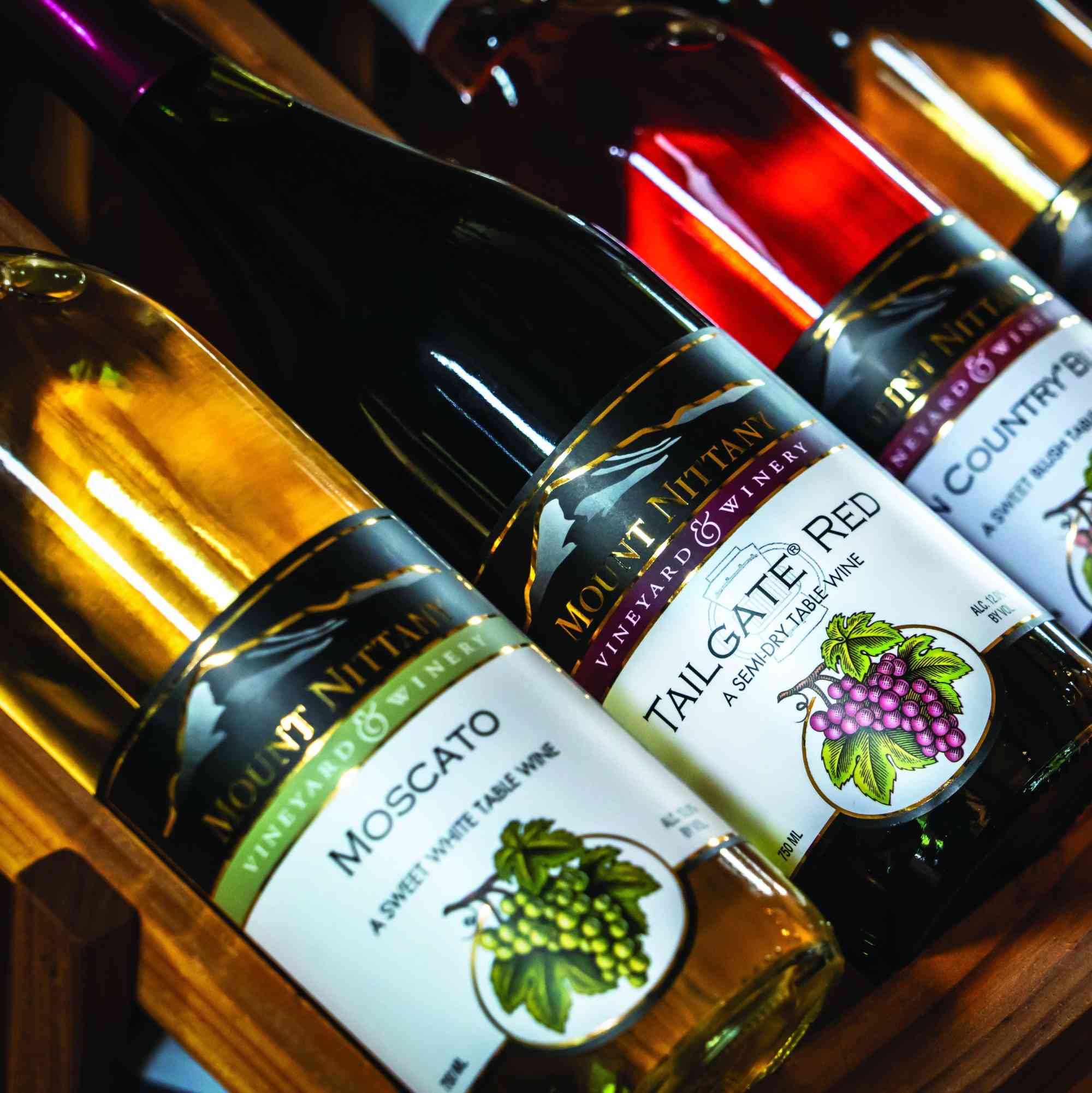 Pioneering Central PA Tasting Trail Takes Off
Trails just don't get any happier than the one we have right here, the Central PA Tasting Trail! See where your favorite drinks are created and learn how you can complete the trail yourself.
For those of us of a certain age, thoughts of the old Western stars Roy Rogers and Dale Evans bring to mind their theme song, "Happy Trails to You." Well, trails just don't get any happier than the one we have right here, the Central PA Tasting Trail!
Though there are plenty of single-discipline trails all over the country for wine, beer, and whiskey, this unique experience was the first to bring together all of the local adult-beverage producers in a single trail that has the ability to please everyone, regardless of their particular tastes. Like wine? They've got you covered. Prefer a beer? There are more than a few options for your consideration. Want craft spirits and cocktails instead? You won't do better than here. They even have two hard-cider mills to round things out!
The Central PA Tasting Trail offers patrons the opportunity to see where these quality products are made; sometimes you can even meet the people who make them! Happy Valley is a beautiful place in and of itself; a drive over the ridges, through the valleys, and past creeks, lakes, and fertile farms would ordinarily be its own reward. Now, however, there's even more reason to make the trek, with a local oasis popping up every now and again to refresh the thirsty traveler.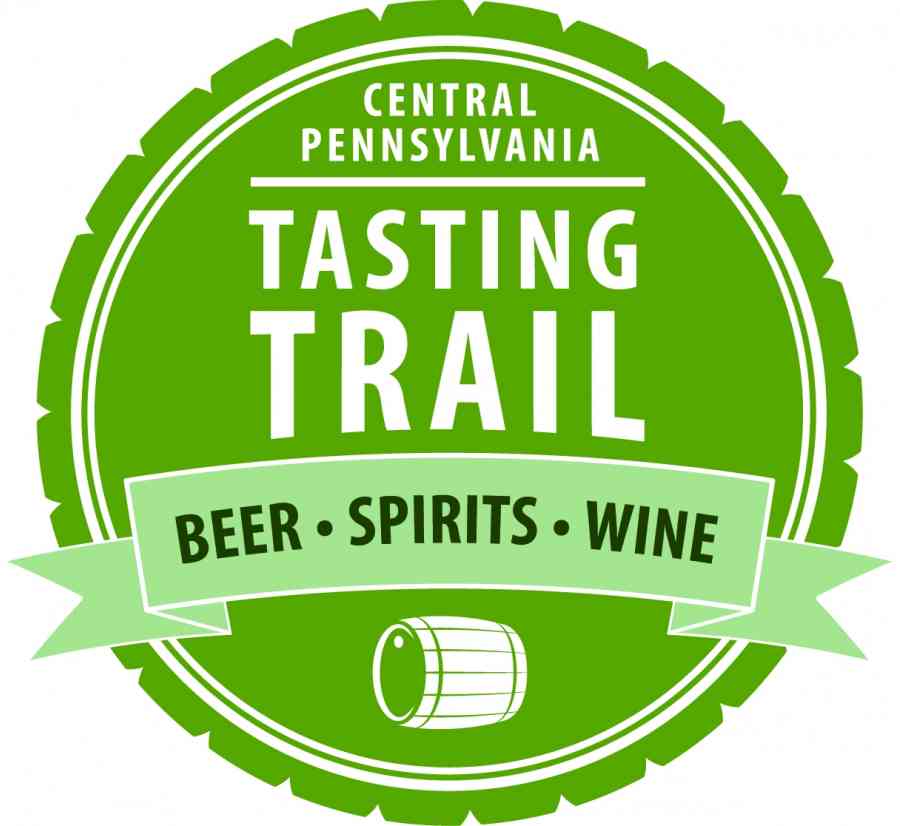 About six years ago, the many craft beverage producers across Happy Valley thought it would be a good idea to combine their disciplines under the auspices of a single trail to cross-promote their distinctive products. The Central PA Tasting Trail was started with assistance from The Happy Valley Adventure Bureau, uniting spirited craft-beverage producers with interested patrons, and it has been a popular attraction ever since.
Their locations differ dramatically as you move from one to the next: they are large and small, some with restaurants on-site for a complete meal, others with a cozy tasting room where you can relax and savor a cool drink. They're located downtown and further afield, allowing you to shop in nearby stores and galleries with a local vibe and take in all that Happy Valley has to offer. Some give tours, cocktail classes, live music, and other cool experiences to enhance your visit.
For the last several years, the Trail has sponsored their Craft Beverage Expo every Father's Day in Bellefonte's Talleyrand Park, bringing together its members, food vendors, and other local producers in one location for an afternoon of live music, great food, and, of course, the wine, spirits, and beers of the Trail's talented beverage crafters.
A Trail passport is available for purchase at every member location, and you are given 12 months from the date of purchase to complete your tour. Once you've wrapped up your journey to every location, you'll be rewarded with a Central PA Tasting Trail hooded sweatshirt, a prize only available to those who have completed the Trail. It can't be purchased; it must be earned.
So, who are the member businesses that make up this compelling attraction, and where are they located? Here's the rundown:
Spirits
Big Spring Spirits
Located in Bellefonte's beautiful Match Factory complex, Big Spring Spirits is Happy Valley's first distillery since before Prohibition, and serves up more than a dozen products made from local ingredients in a Gold LEED-certified building, including a notable port-finished 5-year-old rye whiskey. The opulent tasting room features a substantial craft-cocktail menu and light fare from Nomad Kitchen that celebrates the fresh flavors of Pennsylvania. The Happy Valley Adventure Bureau coordinates speakers for this year's Science Pub programming, which explores science within the context of Happy Valley's amazing attractions. The lively, information discussion is held from 7 p.m. to 8 p.m. the first Wednesday of each month (excluding July) in the Tasting Room. Every Wednesday, Big Spring Spirits' in-house chef turns the kitchen over to a popular area chef or caterer from 5 p.m. to 9 p.m. Carefully crafted and unique menu items make these Kitchen Takeovers wildly embraced by foodies.
Barrel 21 Distillery and Dining
A grain-to-glass distillery, Barrel 21 Distillery and Dining uses locally grown fruit and grain to create brandies, vodka, gins, and straight whiskeys of depth and character. They also make rums from molasses sourced elsewhere. Their tasting room is tucked inside a full-service restaurant that focuses on chef-prepared dishes made with ingredients sourced from nearby farms, along with a cocktail program with a focus on quality and creativity.
Cider
Good Intent Cidery
Another compelling addition to Bellefonte's social scene. Adam Redding started cider-making years ago as a hobby, it has blossomed into a successful operation making a wide variety of delicious hard ciders, selling them by the glass, bottle, or reusable growler from their cozy tasting room. Don't miss the British Imposter, made with an addition of Earl Grey and English Breakfast teas. As they are fond of saying, their ciders are an "orchard in a glass."
Keewaydin Cider Mill
An integral part of Otto's Pub and Brewery, Keewaydin Cider Mill works the family-owned Kunes Orchard in Clearfield County, which has been in business for more than 75 years. They press their own apples, producing an array of hard ciders on draft and in bottles: semi-dry, semi-sweet, and a version that combines apples and cherries for crisp quaffing. Crack open a bottle and taste the essence of the verdant Allegheny Plateau!
Beer
Elk Creek Café + Aleworks
A unique destination brewery in the heart of bucolic Penns Valley. Local is what Elk Creek is all about. Their award-winning brew master has been serving up the freshest ales and lagers since 2007, alongside an extensive farm-to-fork menu, sourced from local farms. It also serves all of Central Pennsylvania as a dedicated music venue, showcasing local, regional, and national acts from every musical genre. You may even be treated to the sight of Amish buggies rolling past the large windows facing Route 45 in Millheim's quaint downtown!
Happy Valley Brewery
Housed in what may be the most unique building where you've ever enjoyed a beer. Located in the former Klinger Farms barn on Slab Cabin Run near Lemont, Happy Valley Brewery continues the farm theme in their beer list and food menu, and offers everything from appetizers to substantial entrees. Dine upstairs in the spacious, well-lit dining area, or downstairs, where a lower ceiling and subdued lighting make for a more intimate experience.
Robin Hood Brewing Company
An offshoot of the long-established Home D Pizzeria in Bellefonte. They offer their award-winning standards and a continuously rotating selection of specialty beers (over 250 batches thus far!) alongside delicious pizza and American pub fare. Their beers are also available at Home D's original State College restaurant. Homemade, hometown, Home D!
Otto's Pub and Brewery
Brewing beers with character since 2002, Otto's Pub and Brewery was one of the pioneering farm-to-table restaurants in the area. They work with more than 25 local suppliers, plus they have their own farmer who tends Otto's three dedicated gardens, growing incredibly fresh produce in-season. They are also a production brewery, so their beers are on tap regionally and can be purchased at numerous locations, and at the brewery in cases or kegs.
Wine
Mount Nittany Vineyard and Winery
Family-owned since 1990, Mount Nittany Vineyard and Winery is nestled on the southern slope of Mount Nittany, just outside State College. This distinct micro-climate nurtures six varieties of grapes, producing 12-15 tons with each harvest. Their chalet-style tasting room offers free tastings and wine by the bottle to enjoy on their manicured grounds. Tours are available with advance notice
Seven Mountains Wine Cellars
Started by Scott Bubb, amateur-turned-professional winemaker who has been crafting distinctive wines here since opening in 2008, and has won numerous awards for his efforts. They have a spacious tasting room with both indoor and outdoor seating, and regularly feature music and seasonal events. They've even dug their own aging cave on-site for properly aging specific varietals. They live and work by their motto: "Passion. Perfection. Persistence.
Happy Valley Vineyard and Winery
This vineyard began with just three acres of grapes in 1999 and has expanded to almost ten, providing nearly 90% of the grapes needed for their annual harvest, making them a "farm-to-bottle" winery. Specializing in dry whites and reds brimming with local terroir, Happy Valley Vineyard and Winery's range includes some sweeter wines, too. They offer live music every Friday evening in their beautiful timber-frame tasting room.
University Wine Company
The tasting room is currently located at the Wine Bar at The Greek restaurant in State College, but they have plans for a new farm winery to open later this year. Their nearly 20 wines include the unique and popular flavored U-Chill wine slushies for at-home indulgence. Just pop the pack in your freezer and enjoy! Also, keep an eye on their Impact Artist Series, featuring the works of local artists on the label, that benefit area charities.