Jeff Brown talks radio, the ultimate game day, and Happy Valley's 'incredible capacity for caring'
"How did I land in State College? Boy, that's a wild story."
Jeff Brown is the Morning Drive personality at 99.5 The Bus and broadcasting instructor and general manager of CommRadio at Penn State. He's been in radio all his life, and radio is what introduced him — unintentionally — to his favorite place to live.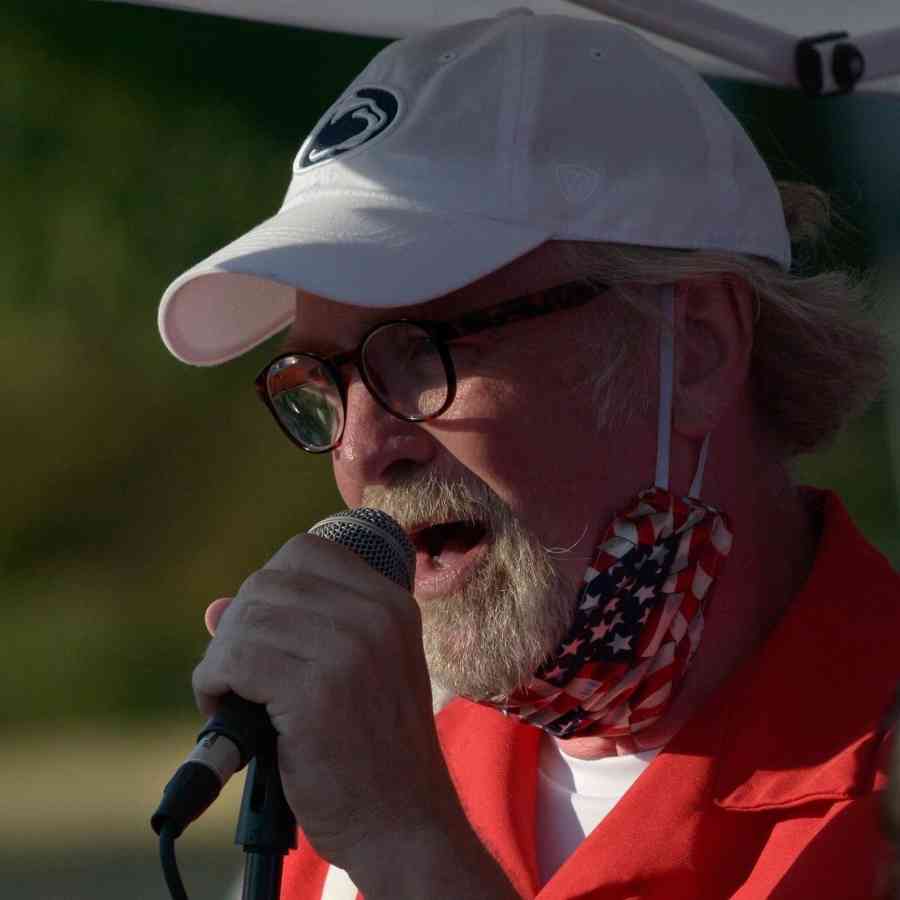 "It was 1988, and I got offered a full time radio spot in Pittsburgh. But the guy who had the job wasn't going to retire for six months, so they told me to find a job somewhere and then they would come and get me when the position was open. I just happened to pick State College when I saw a job opening at 3WZ."
By the time those six months were up, Jeff told the radio station in Pittsburgh to find someone else for the job. He wasn't going anywhere.
"I'm a small town guy," he said. "I grew up in a small town, and I love that lifestyle. I had a young family, and this was a wonderful place to raise kids. Plus, there was Penn State, major entertainment, sports … I had everything I could possibly want right here without the big city hassle."
"I've been here ever since," he said.
"I'm a great ambassador for Happy Valley," he said. "I've raised four kids here and am so, so grateful that they were able to experience the Happy Valley lifestyle."

- Jeff Brown
In 2001, he moved to 99.5 The Bus, where he gets to play music that he says is the ultimate bridge builder between listeners of all ages. "I play classic rock. It's the music that we all grew up with — it's timeless. I also teach at Penn State, and tons of students listen to classic rock. I don't know what it is about it, but there's something that everyone seems to enjoy. It brings back a lot of memories and is a lot of fun."
After his 6-10 AM morning show, Jeff heads over to Penn State for the rest of the day. He works full time with the university, teaching broadcasting and advanced broadcast editing in addition to managing CommRadio, an on-campus radio station that teaches hands-on broadcasting news and sports to more than 130 Penn State students at a time.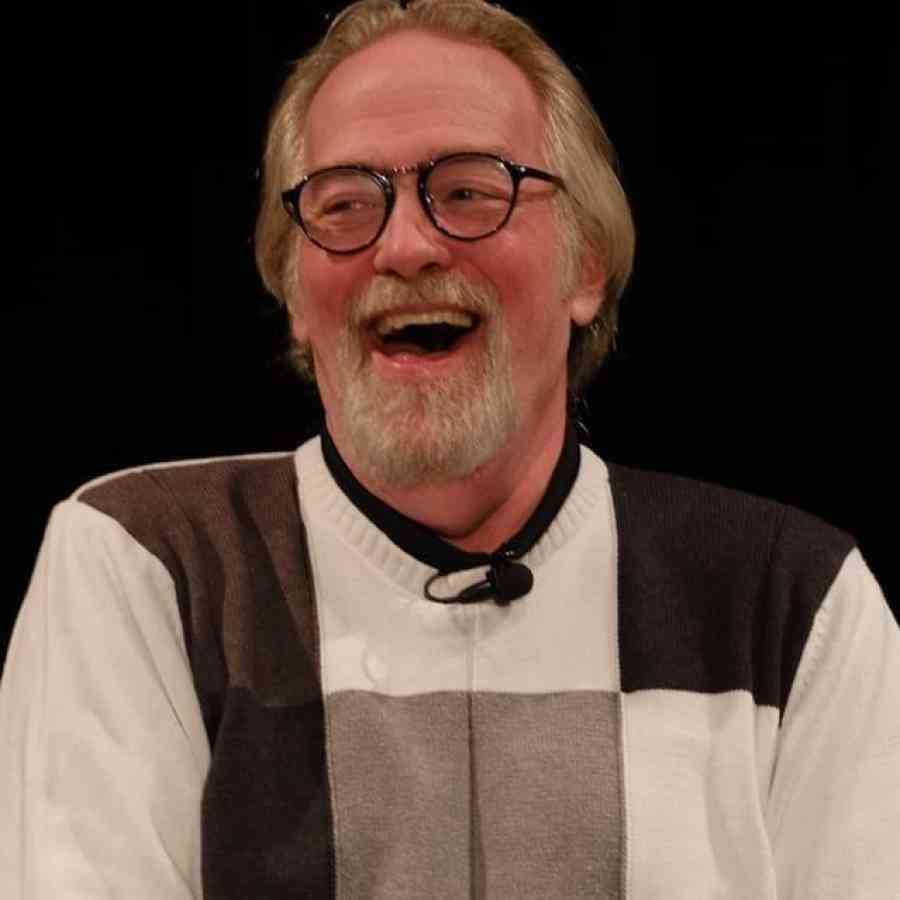 "I started the station in 2002," he said. "It's grown and flourished from there. The students put in a lot of hard work."

He says that the busy schedule is exactly where he wants to be. "It's a lot of fun. I have the radio bug — I adore it. I can't imagine life without being on the air."
After hours, Jeff does his best to get lost on the back roads that lace through Centre County valleys. "The outskirts of this area are so beautiful, especially in the fall. It's so relaxing. When you do decide to stop, you are guaranteed to find some hole in the wall restaurant where people are friendly and the food is good. It doesn't matter what direction you go, you'll find somewhere that's great."
"I'm a great ambassador for Happy Valley," he said. "I've raised four kids here and am so, so grateful that they were able to experience the Happy Valley lifestyle."
It's a lifestyle that he thinks everyone should experience. "There's truly no other place like it — I've never met anyone who has told me that they've had a lousy time here."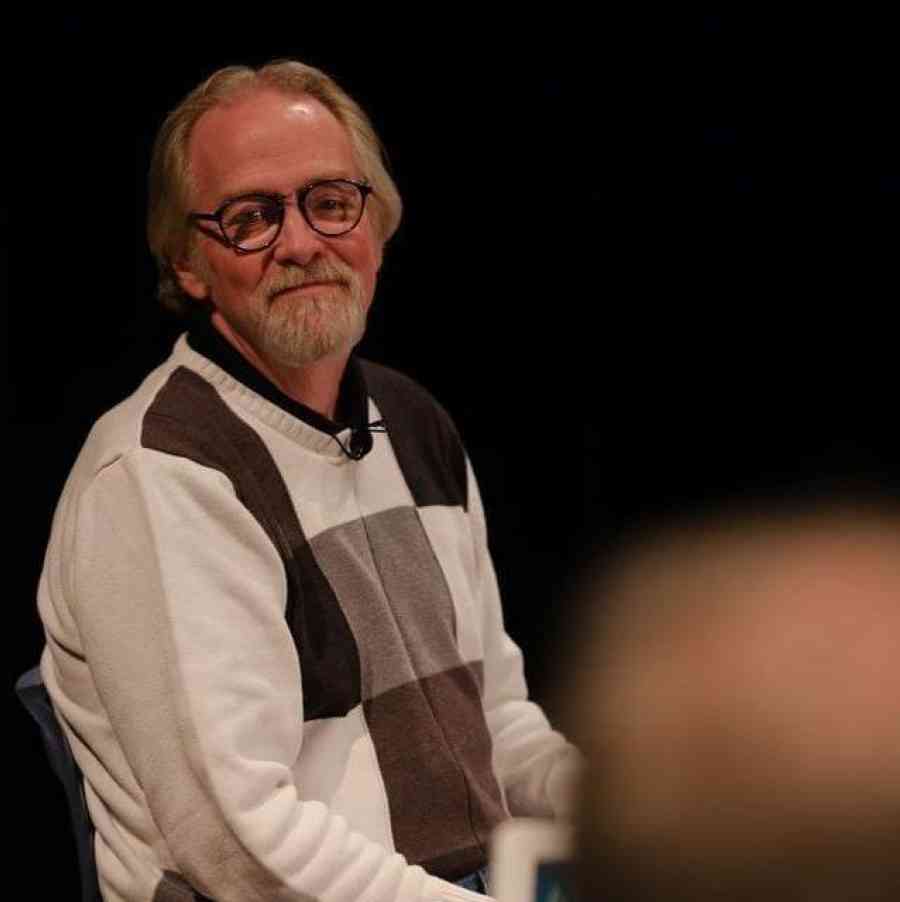 "You have to get Berkey Creamery ice cream, then take a walk around campus on a day when the air is just a little bit crisp. Head out to a tailgate, and just walk around. You won't believe it! All the food, and people stopping to talk. It's such an incredible sense of community."

And that sense of community extends far beyond game days. "Listen, I hate winter. I hate it. But every time that I start to think that I should somewhere warmer, I can't imagine leaving my friends and listeners. They've been so good to me for 34 years. I tell my radio announcer friends about the kindness and compassion in this community, and they can't believe it."
"It's not uncommon for me to talk about a house fire on the air and have people call in and ask where they can drop off clothes and how they can give money. It's everybody — no matter how rich or poor. Even if it's donating $10 or $30 — I have never lived in an area that had this kind of capacity for caring. It's such a beautiful thing."