Every tailgate in Happy Valley has their specialties and go-to dishes, but if you are looking to change it up this year there are dozens of options for takeout and catering across State College. Not only is the food great — but by picking up delicious dishes locally or having your tailgate catered, you're already winning by giving yourself more free time to enjoy the tailgate party.
Here is a look at five local establishments that can help take your tailgate party to the next level.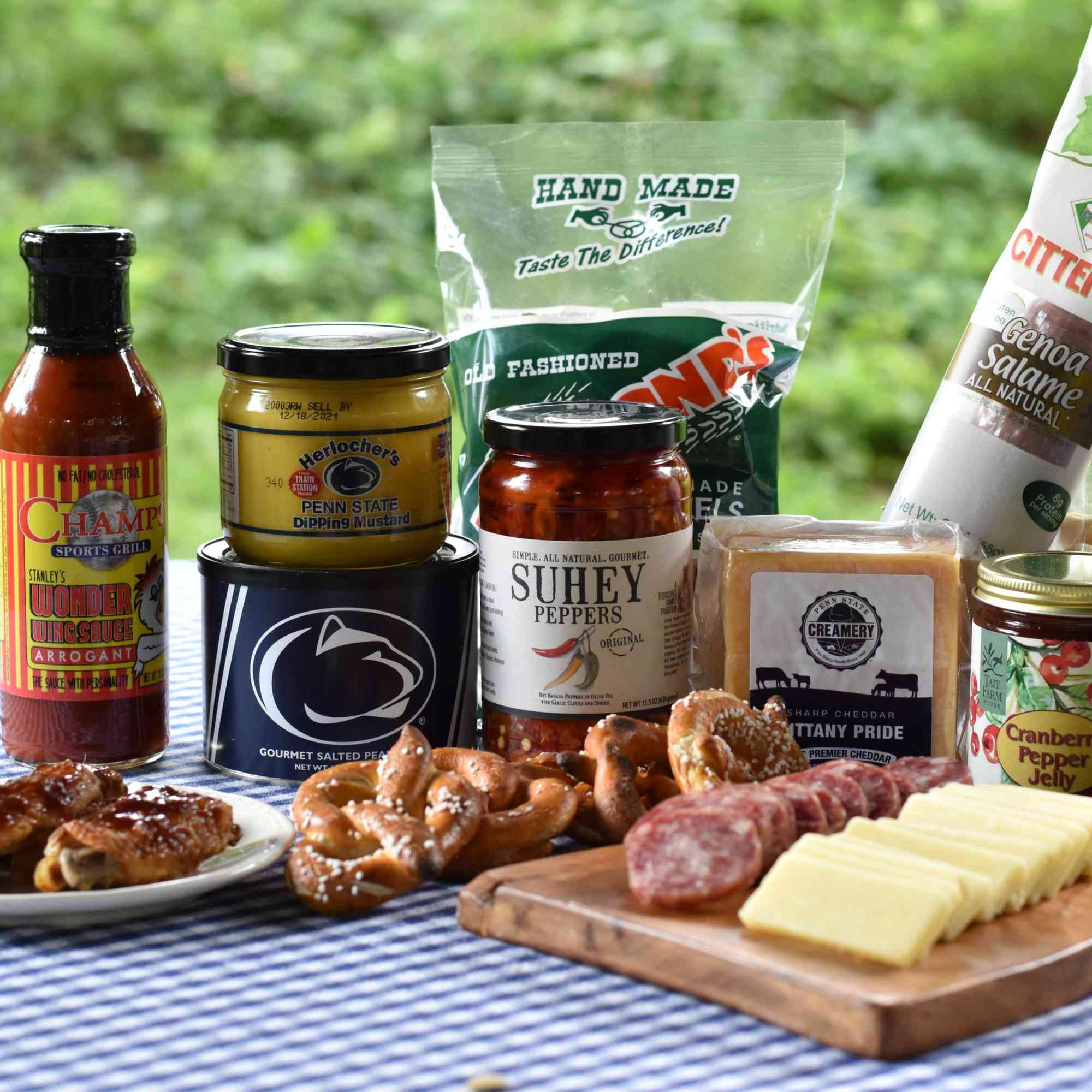 Tait Farm Foods
179 Tait Rd., Centre Hall
www.taitfarmfoods.com/
Tait Farm is located seven miles east of State College and Penn State University. The farm has been in the Tait family since 1950 and now boasts 70 artisan products. While Tait Farm Foods has something for every occasion, their sharing board is the perfect fit for any tailgate party or gathering at home for a PSU road game.
The best recommendation for items on a Tait Farm tailgate board includes their best-selling dipping mustard, Honey Mustard, Sweet & Sour Meatballs made with one of their Pepper Jellies and Tait Farm Apple Chutney paired with a football shaped cheddar cheese ball.
This season, they are offering a brand-new Tailgater Deluxe Gift Collection that includes Penn State Creamery Nittany Sharp Cheddar; Citterio Salami; Herlocher's PS Mustard; Tait Farm Artisan Crackers; Cranberry Pepper Jelly; PSU Peanuts; Champs Wing Sauce; and Suhey Peppers. The Tailgater Deluxe is the perfect collection of local goodies to spice up your tailgate party!
Happy Dishes

200 Mill St., Milesburg
www.facebook.com/HappyDishesFoodTrailer
One of the newer places in Happy Valley, Happy Dishes offers a wide range of comfort food from southern style BBQ to some authentic Cajun seafood favorites. Some of their specialties include loaded pulled pork fries, shrimp po' boy, lobster roll and the famous Happy Burger — an 8 oz. Angus beef burger on a brioche bun topped with pulled brisket, applewood bacon, crumbled bleu cheese, sweet pickled slaw and drizzled with their Happy BBQ sauce.
And for your tailgate party, Happy Dishes offers great catering options that allow you to bring mouthwatering BBQ right to your tailgate party. Some of the most popular options for tailgates include full trays of pulled pork and their outstanding pulled brisket.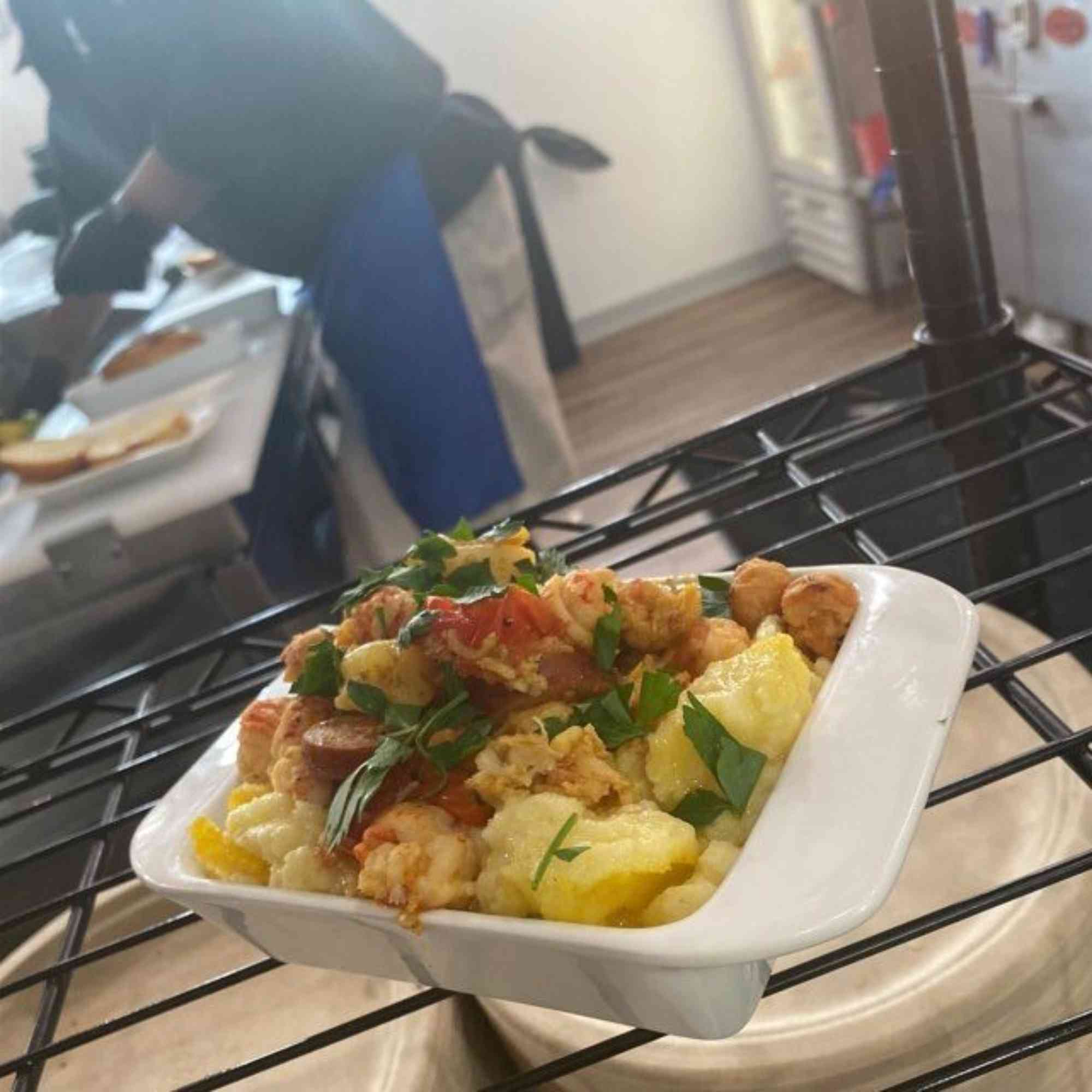 Harrison's at the Mt. Nittany Overlook

559 N. Pennsylvania Avenue, Centre Hall
The Harrison's family of businesses — all housed at the same amazing location — includes The Overlook Grill by Harrison's, Harrison's Eat Well Catering and the Mt. Nittany Overlook Event Center. No matter what your culinary needs are, Harrison's at the Mt. Nittany Overlook has options for you.
But for your Saturday afternoon tailgate at Beaver Stadium, Harrison's Eat Well Catering has many delicious options for feeding large groups of Penn Staters. Some popular tailgating items are BBQ Pulled Pork, BBQ Brisket, Chicken Skewers, Potato Skins, Mac & Cheese and chef-prepared salads and appetizers.
Over the years, tailgaters have become accustomed to placing an order and picking it up on the way to the stadium at Harrison's, and they have proven time and time again that they can meet any of your tailgating needs and cravings.
Doan's Bones
3507 McAlevys Fort Rd., Petersburg
Doan's Bones was founded in 2002 as a small roadside BBQ with an open fire pit and a tent. They've since grown to a permanent location just outside of Whipple Dam State Park — only 20 minutes from the lots at Beaver Stadium.
Doan's Bones does all of their award-winning BBQing on site on their four smokers. Their catering menu includes fall-off-the-bone baby back ribs, BBQ chicken, beef brisket, pulled pork, pork tenderloin, pulled chicken and several delicious side dishes perfect for a tailgate. Doan's also has a mobile wood-fired pizza oven for parties of 40 people or more.
Doan's has some of the best BBQ in all of Happy Valley. And as they say, it has to be fallin' off the bone or it is not Doan's.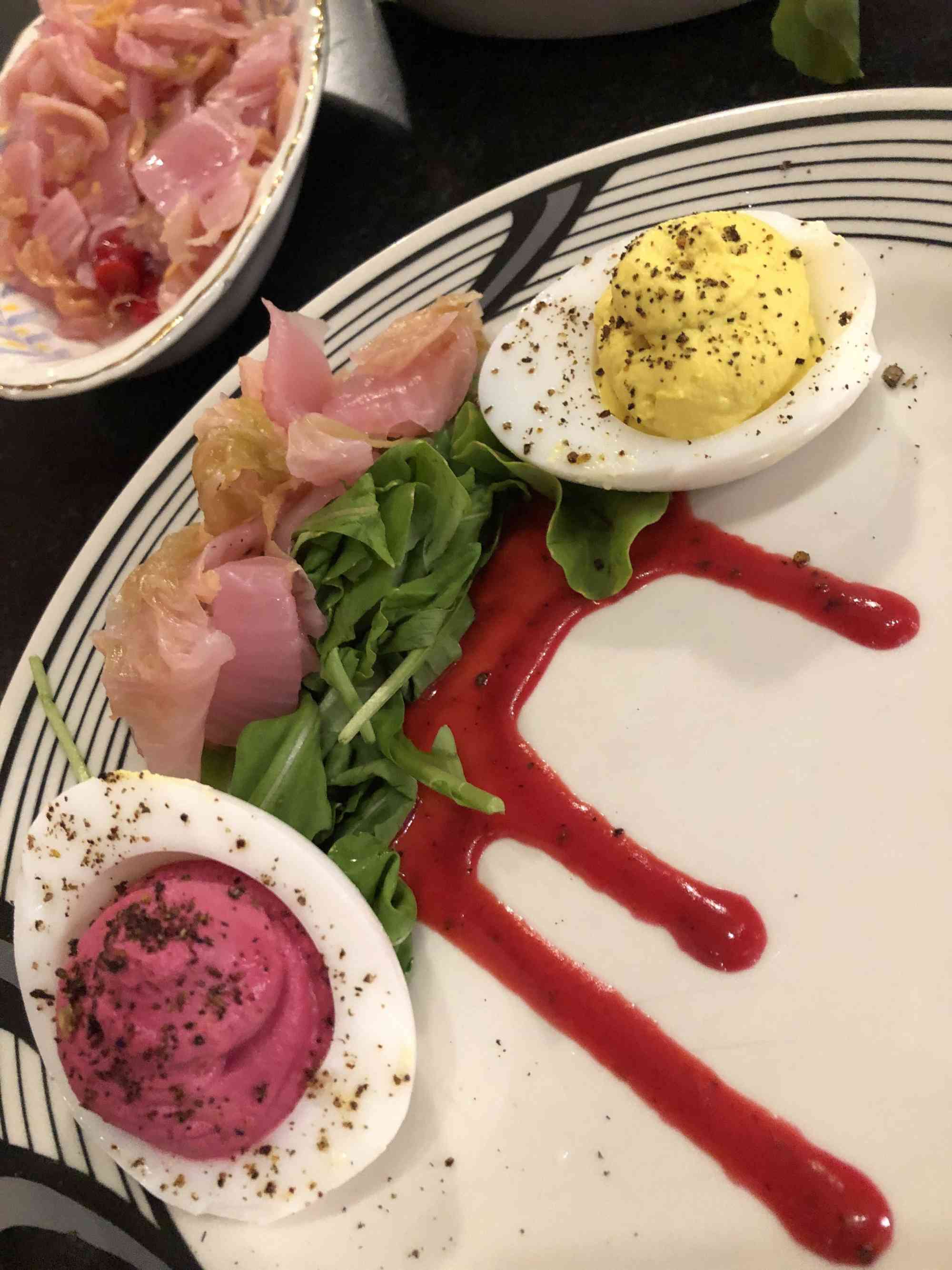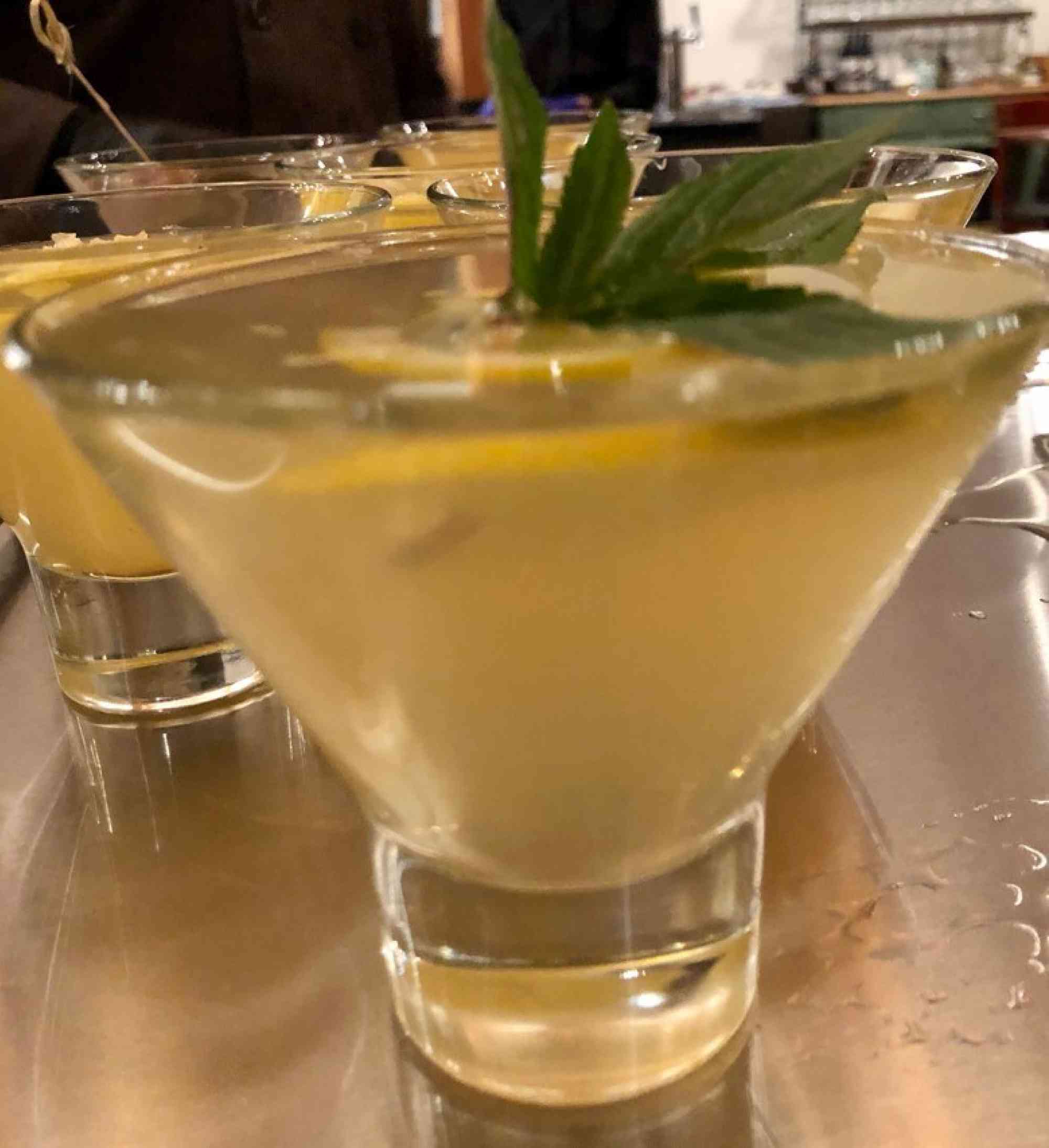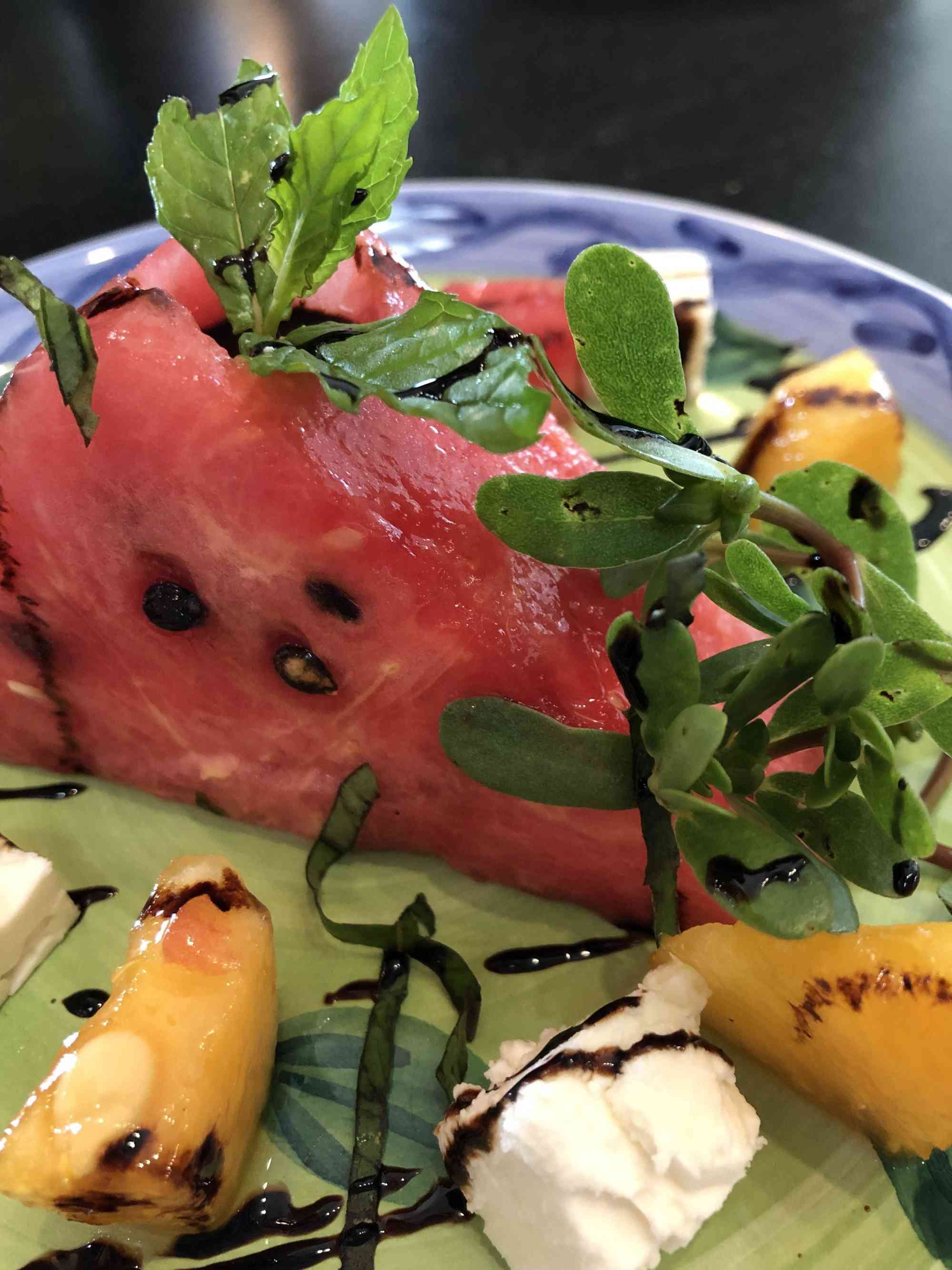 RE Farm Café at Windswept
1000 Fillmore Rd., State College
RE Farm Café offers a unique dining experience that focuses on sustainability and local sourcing. The food offered at the RE Farm Café is fresh, delicious and right from the farm to your table.
This season, RE Farm Café will be offering some delicious handheld bites for your tailgate. Some of the unique, healthy options include grilled marinated vegetable kabobs, Windswept deviled eggs with a twist and roasted shishitos. Fans can order them through their website and use their curbside pickup on game day.
In addition to tailgate eats, RE Farm Café also offers their three- and five-course meals on Friday and Saturday nights. Ticketed reservations which include your entire meal and gratuity are always available on the website. And when you are looking for somewhere to stop with a friend for a drink, RE has a full bar with local beers, spirits, specialty drinks and wine.