Stage set for elevating Centre County's visitation economy

(Editor's note: This article first appeared in the Sunday, Jan. 2 edition of the Centre Daily Times.) Two years ago, Centre County was poised for record visitation because of The Happy Valley Adventure Bureau's exciting rebranding and expanded marketing budget. We all know what happened next. For the travel and hospitality industries in particular, the past two years quickly became first about navigating and surviving the pandemic, and then about recovering from its devastating impacts.
Lodging performance bouncing back
For the HVAB and other destination marketing organizations, lodging performance is a closely monitored measurement of the health of the visitation economy. Bolstered by fans in the stands at Penn State football home games this past fall, Centre County ended 2021 with a lodging occupancy rate of nearly 45 percent, an improvement from 2020's rate of 33 percent. Nonetheless, there is still ground to make up to reach and top 60 percent year-end occupancy in 2019. The average daily rate, however, returned to its best levels, significantly helped by football and a record hotel room revenue season despite fewer rooms being sold.
As 2022 begins, attention is now turning from mere recovery to strategic efforts to elevate leisure, sports and business visitation in a way that will yield significantly greater economic benefits for our local communities, the county, and even the region.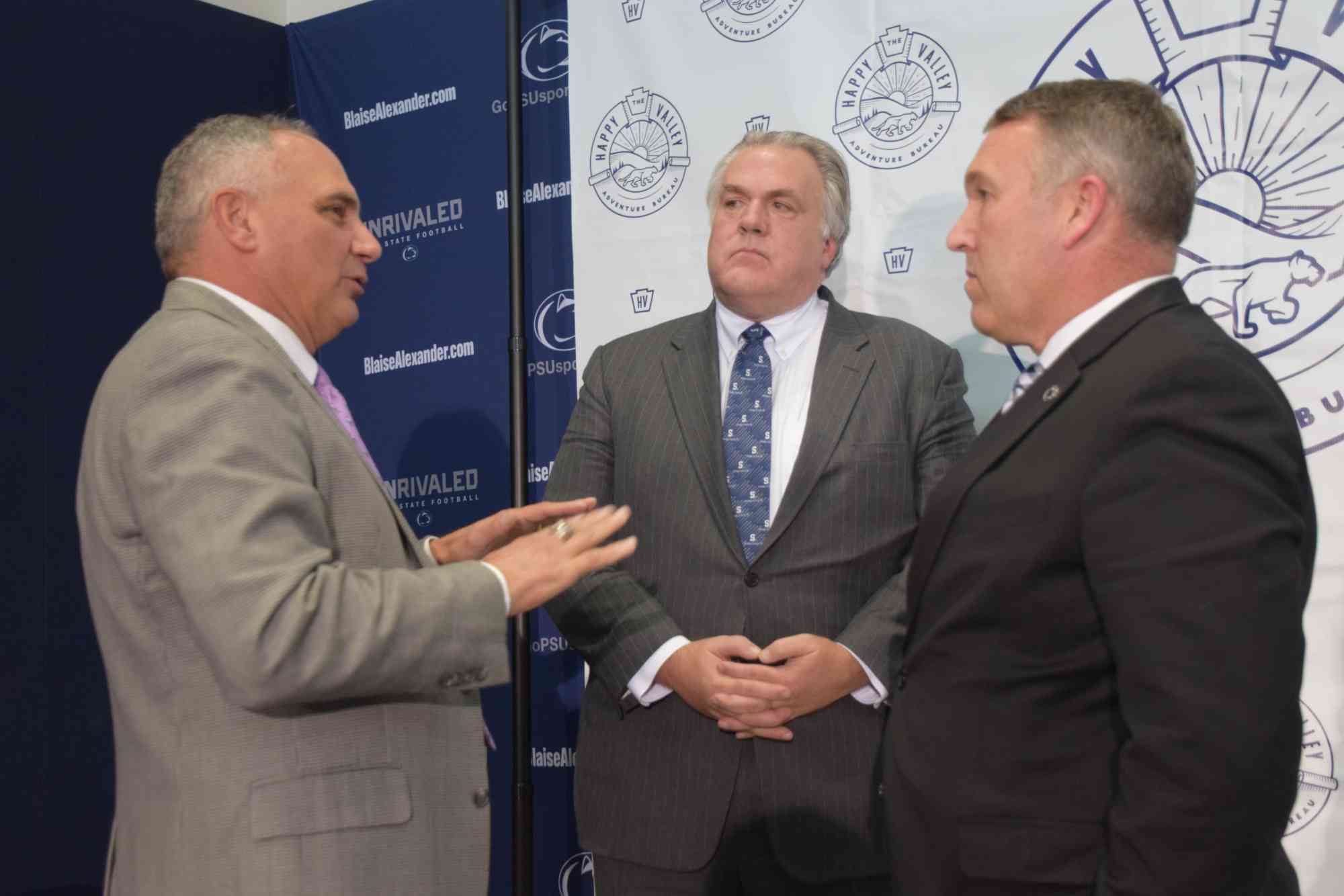 Sports and Entertainment Commission looks to elevate sports tourism
Most impactful toward moving the needle is the formation of The Happy Valley Sports and Entertainment Commission. The HVAB and Penn State Intercollegiate Athletics announced the commission in November 2021 to considerable industry interest. Sports consulting firm Huddle Up Group has been engaged to assess the destination's strengths, weaknesses and areas of opportunity in developing its expert recommendations for the structure and focus of the commission. A separate study will assess the economic impact of athletics at all levels in Centre County, a benchmark from which commission work will be measured.
Happy Valley has long enjoyed a proud sports tradition, and is an increasingly popular destination for tournament and event organizers. To that end, the HVAB hopes to make some exciting announcements soon about events coming to the county. A significant benefit of a formal commission, though, is its ability to leverage relationships and drive private capital necessary to lure higher level tournaments and events to Happy Valley. Penn State's involvement opens up the possibility of a whole other level of previously out of reach marquee events at world-class university facilities.
Landscape for leisure visitation looks promising
Fresh off of a winter marketing campaign funded by a county American Rescue Plan grant, the HVAB is scheduled to attend six consumer-focused vacation expos in Pennsylvania, New York and Washington, DC this spring.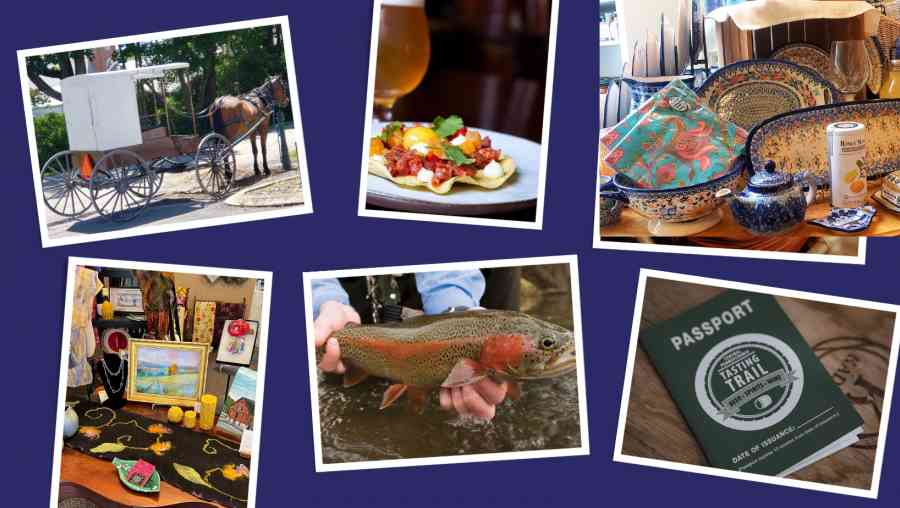 This summer, Happy Valley will host the Pennsylvania Bus Association's annual conference, which will showcase our tourism offerings to tour bus organizers from across the Mid-Atlantic. The goal is encouraging tour groups to spend a few days in the county versus a few hours.
Later this fall, the HVAB will host the Mid-Atlantic Tourism Public Relations Alliance Media Marketplace, which will bring a large contingent of national travel writers to the county and region.
The HVAB is also excited to move forward with the complete redesign in look and functionality of HappyValley.com, a project originally slated for 2020 and halted by the pandemic.
In partnership with our peers at Visit Clearfield County, plans are progressing for the opening of a Heritage/Visitor Center in Philipsburg. The new center will be a destination in and of itself, and will provide tourism information to visitors who aren't always concerned about geographical boundaries.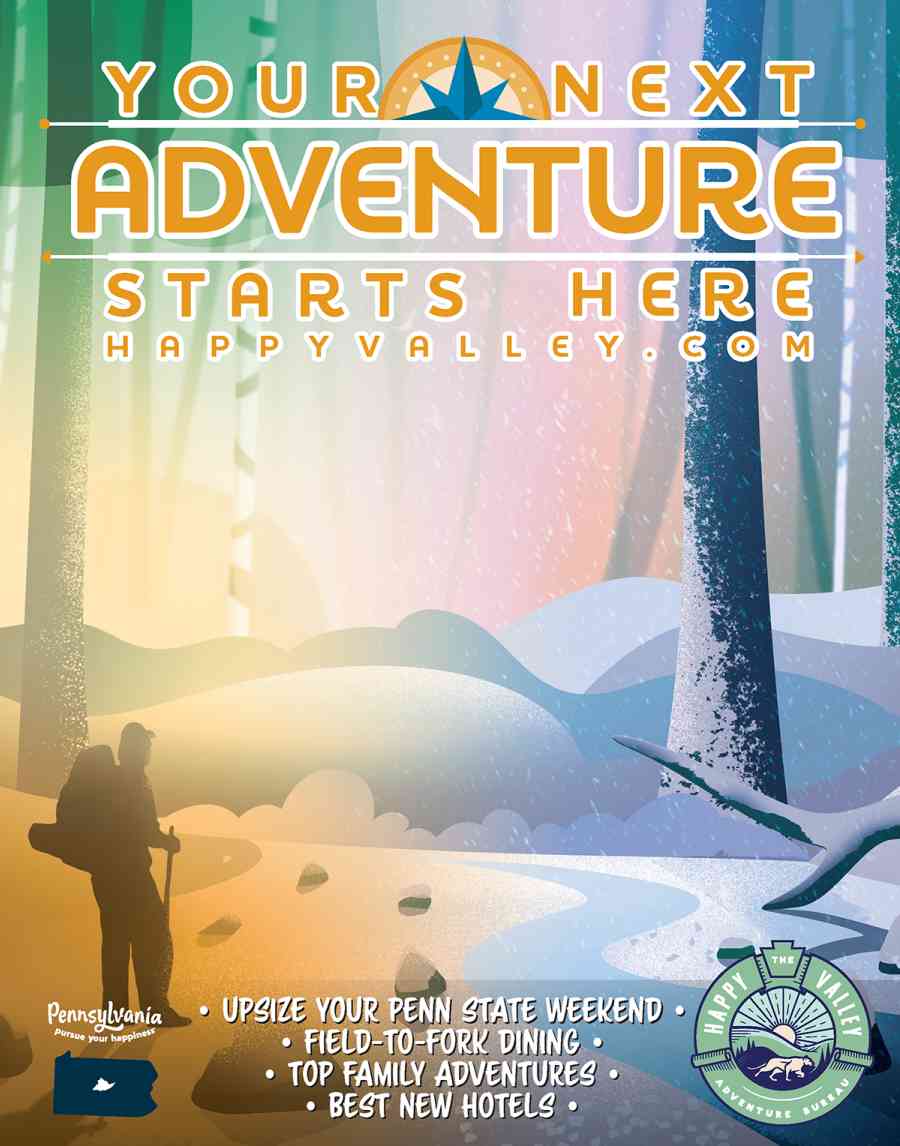 Awareness about what Happy Valley offers leisure, sports and business travelers is a crucial first step in influencing travel decisions. These and other initiatives are providing valuable exposure that will put the county on more and new radar screens.
Happy Valley was poised for record visitation before. After a challenging few years, we believe we are once again well-positioned to become a premiere four season destination across visitation segments.
*Beaver Stadium photo courtesy of Penn State Athletics.