Visiting Happy Valley? Discover your happy place
Visitors who travel to Happy Valley know that hotels and lodging fill up quickly during football season and special event weekends. It's important to plan ahead, but it also helps to know all of the options that are available in State College and the surrounding areas. Centre County offers plenty of traditional hotels, bed and breakfasts, and lodges. Some of the lesser-known establishments offer breathtaking views and serene farm or forest settings.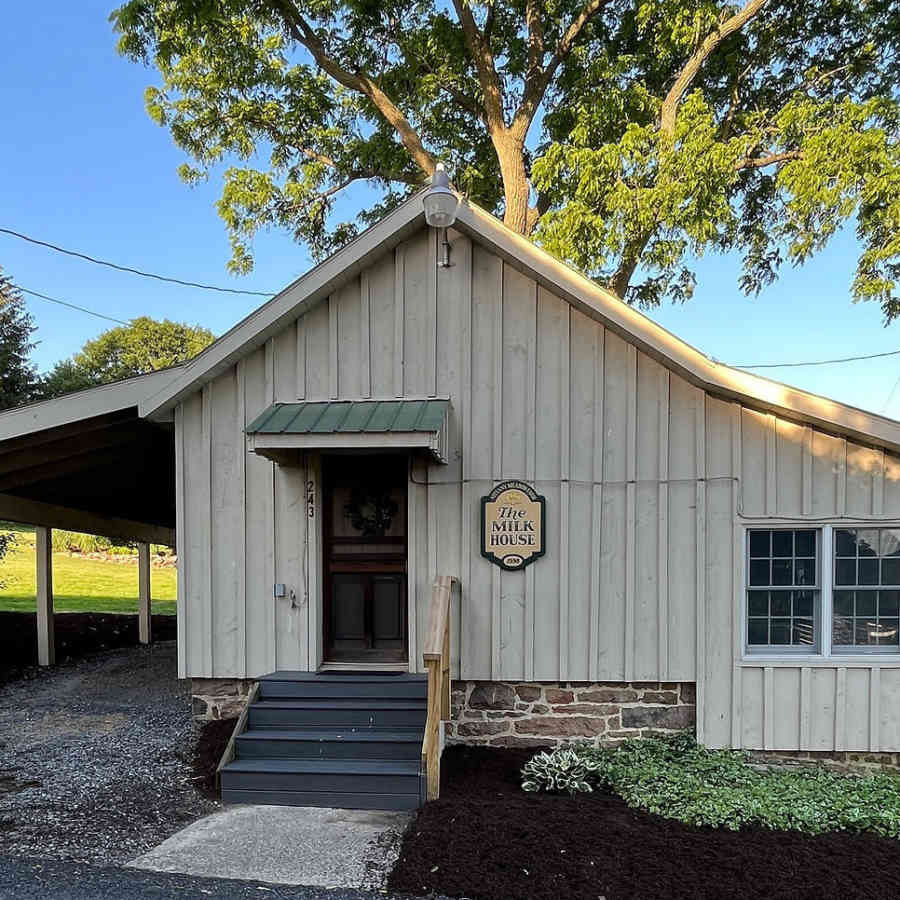 Nittany Meadows Farm
227 Nittany Meadow Farm Ln
Boalsburg, PA 16827
​info@nittanymeadowfarm.com
Nittany Meadows is a small, family-owned goat farm located in Boalsburg, Pennsylvania. When you choose to stay with them, they call it a Goatcation. They offer lodging at their Milk House—a one-bedroom cottage with a full kitchen or at the Wagon Shed—a three-bedroom cottage with a full bath in each bedroom. Both options can be booked through Airbnb or VRBO via their website. During your stay, sign up for GoatYoga, where you'll do 30 minutes of yoga followed by 30 minutes of goat snuggles, playing, and selfies. They also sell pasture-raised beef, pork, and lamb.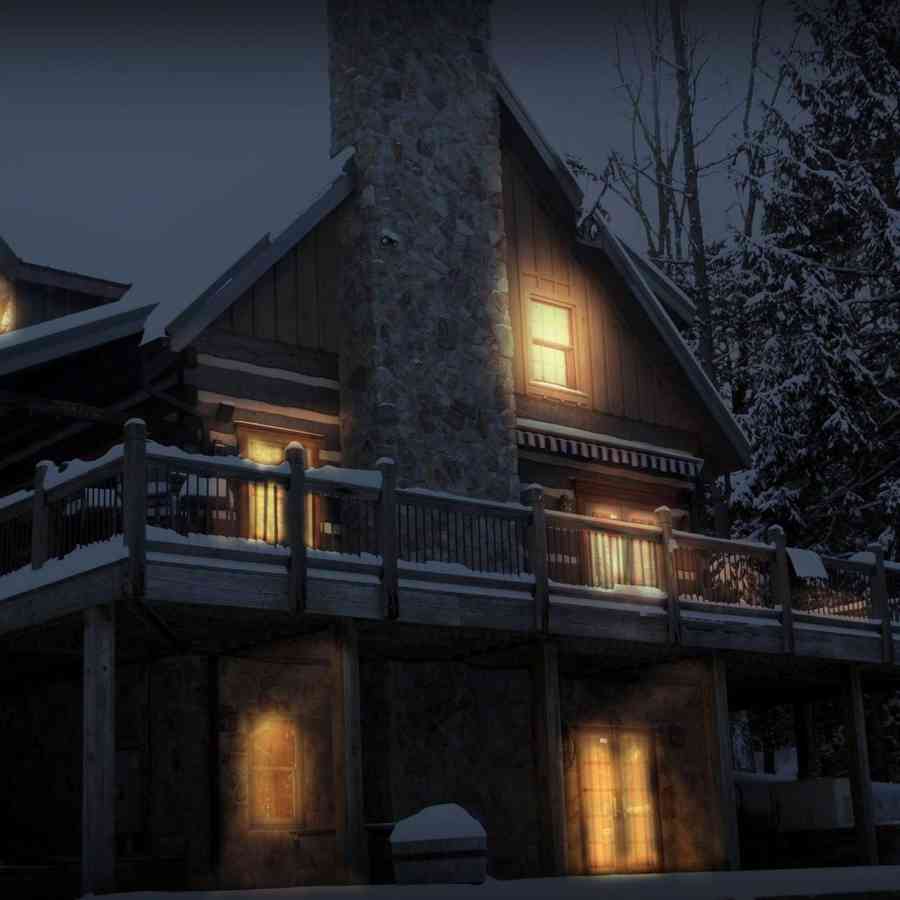 Ingleby Lodge
275 Ingleby Rd
Woodward, PA 16882
https://inglebylodge.com
The Ingleby Lodge is a three-story log cabin vacation home. Though its setting is secluded, the cabin includes all the modern amenities you expect when going on vacation. The Ingleby Lodge is just a forty-five-minute drive from State College. This retreat also provides complimentary private water access for those seeking to fly fish at Pine, Elk, and Penns Creek. The lodge includes two indoor fireplaces; two outdoor fire pits (propane and wood); and charcoal and propane outdoor grills. There's even a recreation building—perfect for group dodgeball games!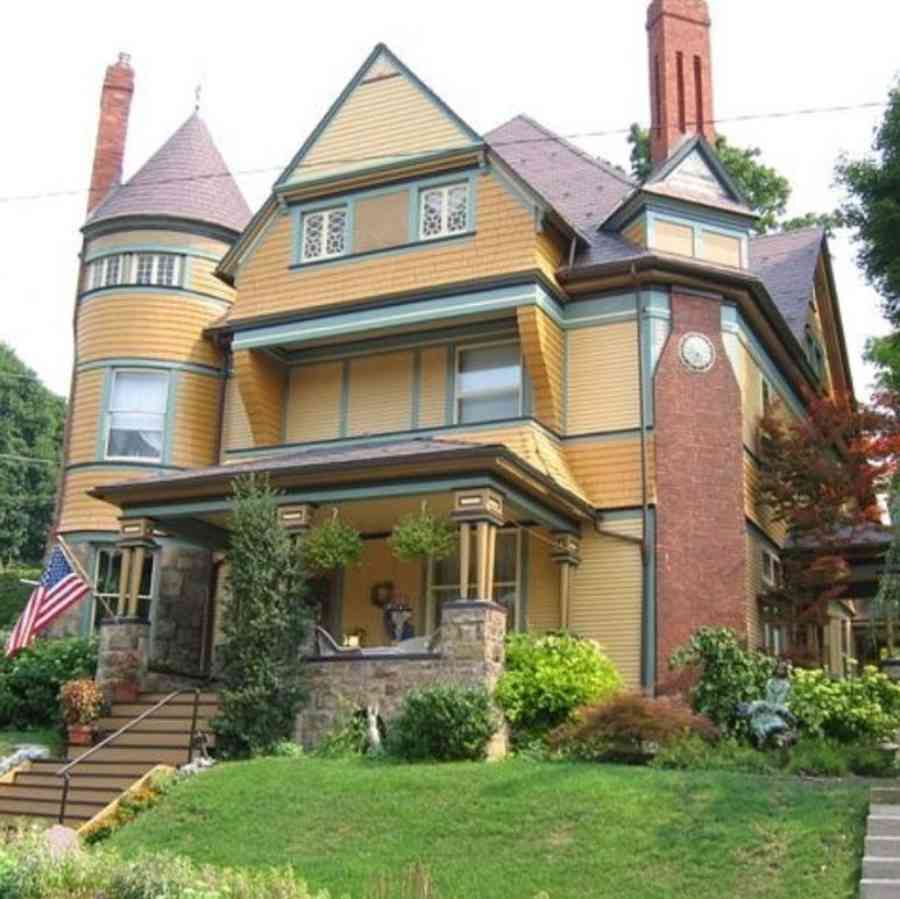 The Queen, A Victorian Bed & Breakfast
176 E Linn St., Bellefonte
814-355-7946
The Queen takes visitors back in time, with each room offering a unique experience; stay in Annie's room, which features a turret and stained glass windows; browse through the bookshelves and relax by the fireplace in the Governor's Suite. Need more space? Stay in the three-bedroom guest house with a full kitchen, living room, and private front porch. Amenities include a microwave, small refrigerator, coffee/tea service, luxury robes and linens. Guests may also access free internet and TV. Additionally, a full breakfast is provided each morning. The Queen is within walking distance of Bellefonte's historic commercial district. Featured in Country Victorian Magazine, America's Most Charming Towns and Villages, Inn Spots and other publications, The Queen provides an unforgettable experience.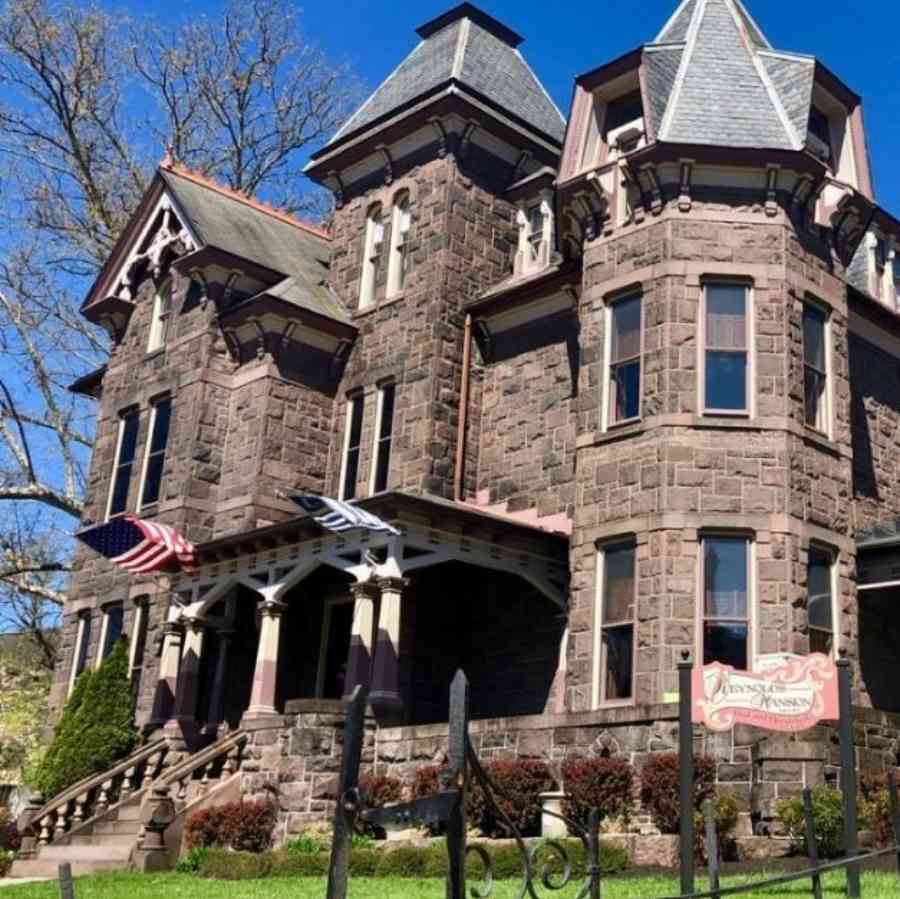 Reynolds Mansion
101 W. Linn St.
Bellefonte, PA
16823 United States
814-353-8407
Visitors looking for a boutique hotel full of history and charm should check out the Reynolds Mansion Bed & Breakfast in Bellefonte. Explore the mansion's first floor which includes a parlor, billiards room, and dining room. Be sure to visit the Snuggery, where you can enjoy a complimentary glass of brandy along with some chocolates. Each of the eight guest rooms is uniquely decorated, has its own temperature control for heat/a/c, and offers a private ensuite bath. Some rooms offer a fireplace and a jetted tub. Wake each morning and enjoy a three-course gourmet breakfast. Though you'll feel like you are hours from the action, State College is just nine miles away.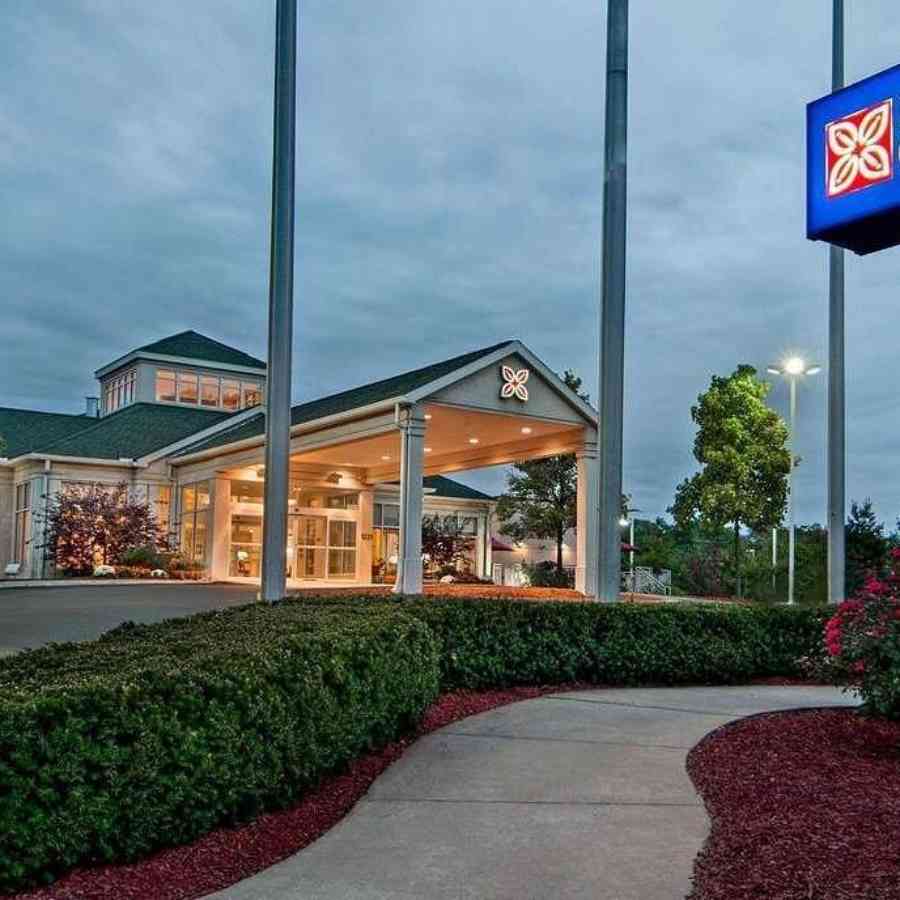 Hilton Garden Inn
1221 E College Ave
State College, PA 16801
(814) 272-1221
If you're looking to stay as close as possible to Beaver Stadium or downtown State College, The Hilton Garden Inn is a good choice. Just over a mile from Beaver Stadium and all of the downtown attractions, The Hilton Garden Inn offers comfortable accommodations, Italian dining, an indoor pool, and a fitness center. The on-site Mercato Mio restaurant uses high-quality, whole-food ingredients to bring people together. The hotel offers over 2,000 square feet of event space, making it a perfect location for business meetings and events. Driving an EV? They've got charging stations on site!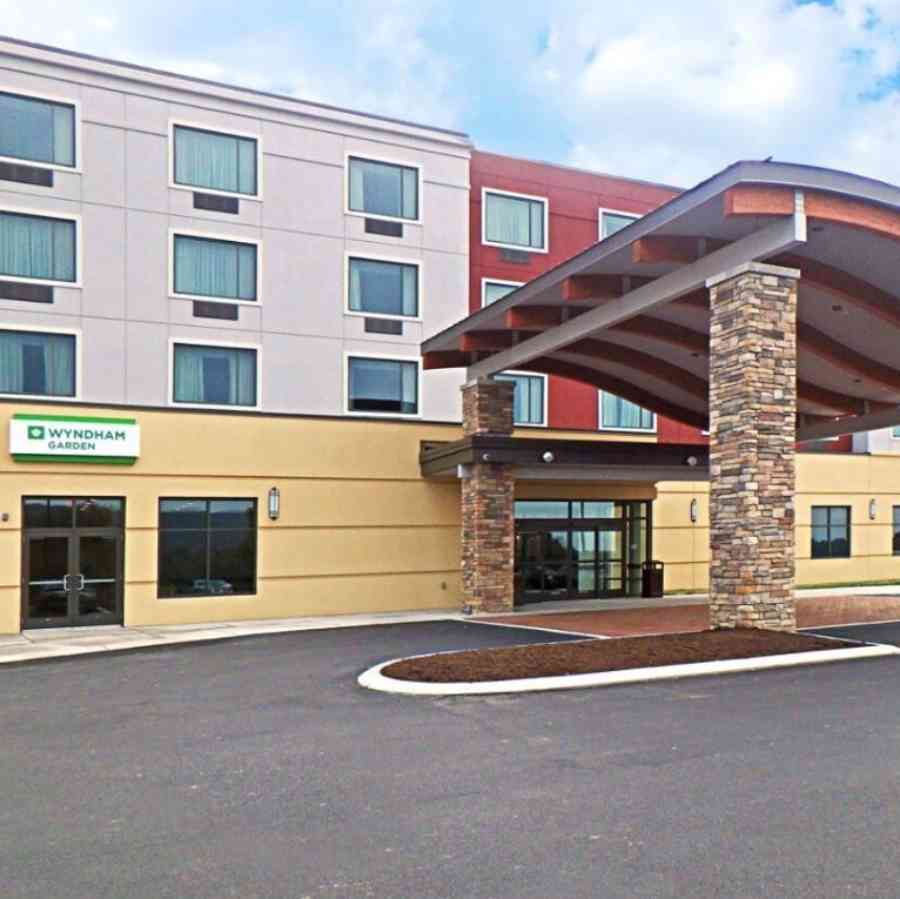 Wyndham Garden State College
310 Elks Club Road, Boalsburg, Pennsylvania 16827
1-814-466-2255
Visitors looking for a hotel with a golf course on the premises, should check out the Wyndham Garden State College. Located minutes from downtown, the Mountain View Country Club Golf Course surrounds the hotel. With easy access to University Park Airport, this hotel offers on-site event rooms, so it's perfect for business meetings. Other amenities include both indoor & outdoor swimming pools, an exercise room, and a free continental breakfast. The Tussey Mountain Ski and Recreation area is just down the road; ski during the winter months, and during the summer, check out their go-karts, mini-golf, driving range, and batting cages!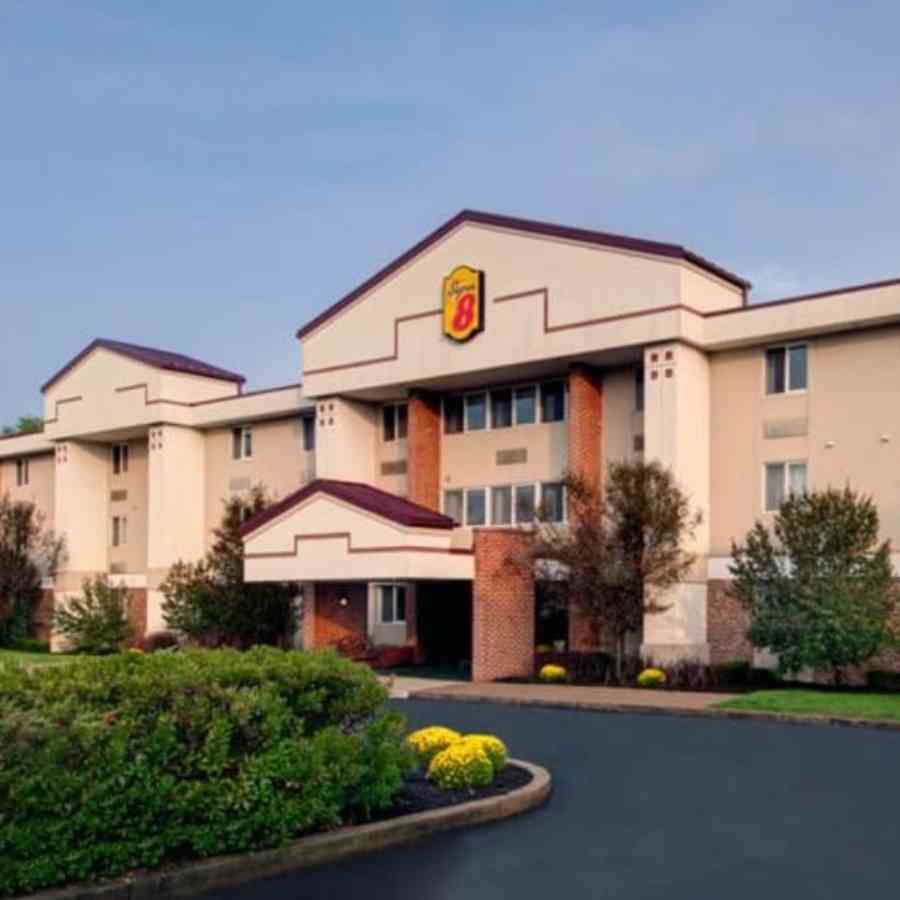 Super 8 by Wyndham State College
1663 South Atherton St
South Atherton/Branch Road
State College, PA, 16801
1-814-237-8005
The newly renovated Super 8 is located just off Interstate 99 and Route 322. The hotel offers free wifi, parking, breakfast, and 24/7 coffee in the lobby. It's just under three miles from Beaver Stadium, so visitors will have easy access to all home football games. Maintain your fitness routine by visiting the gym located on site. Don't want to drive downtown? The hotel is near public transportation, so visitors can leave their cars and ride the bus downtown or to the beautiful Penn State campus. The Super 8 by Wyndham is a pet-friendly hotel.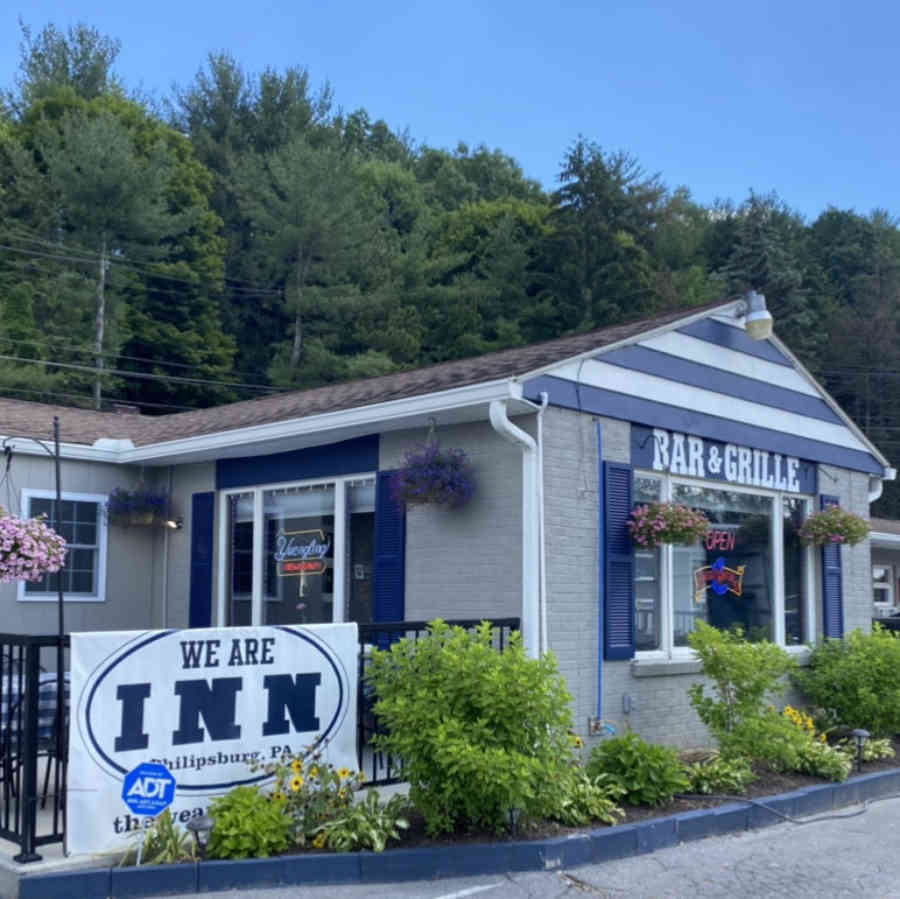 The We Are Inn
1535 Port Matilda Hwy
Philipsburg, PA 16866
(814) 343-6028
If you bleed blue and white, put We Are Inn on your destination list. This Penn State-themed inn and restaurant located in Phillipsburg has it all. Even the bar is part of Penn State history—the blonde strip down the middle is flooring from the Bryce Jordan Center. The We Are Inn opened in 2019 and has 16 rooms. Owner, Pat Romano, grew up in Philadelphia and learned to cook alongside his mom and grandmother. After working in cheesesteak shops and delis, he learned how to make the best sandwiches. And now, you can find a huge selection of cheesesteaks, burgers, salads, and other entrees at the We Are Inn Bar and Grille. If you're planning to attend a Penn State Football game and don't want to mess with parking, We Are Inn offers shuttle service to Beaver Stadium.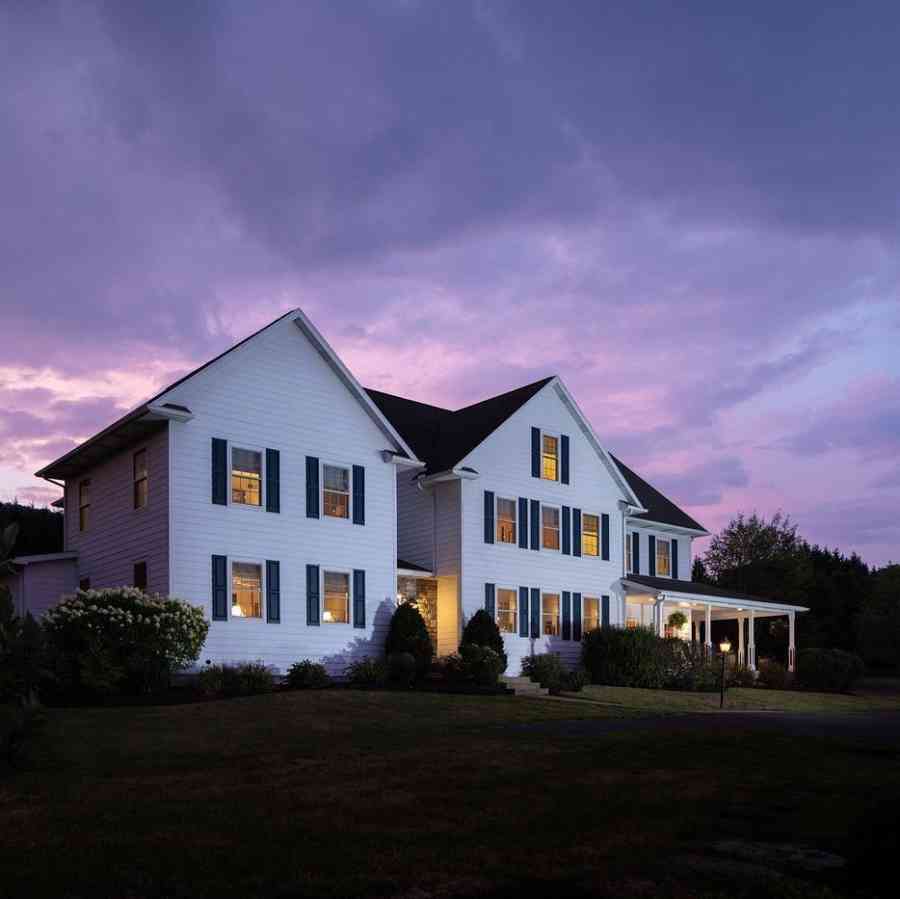 Apple Pony Inn
151 Buttermilk Dr
Boalsburg, PA 16827
(814) 777-8466
Apple Pony Inn offers the best of both worlds. Just four miles from Penn State, this equine-inspired bed and breakfast offers guests a relaxing escape from the chaos of everyday life. Located on the slopes of Mount Nittany, the seventeen-acre farm is the perfect getaway for those looking for something different but wanting to be close to the action. Apple Pony Inn includes seven suites and serves its guests a gourmet farm-to-table breakfast each morning. The Inn is a modern take on the farmhouse concept, with hardwood floors, an open kitchen, a wood-burning fireplace, and gorgeous countryside views.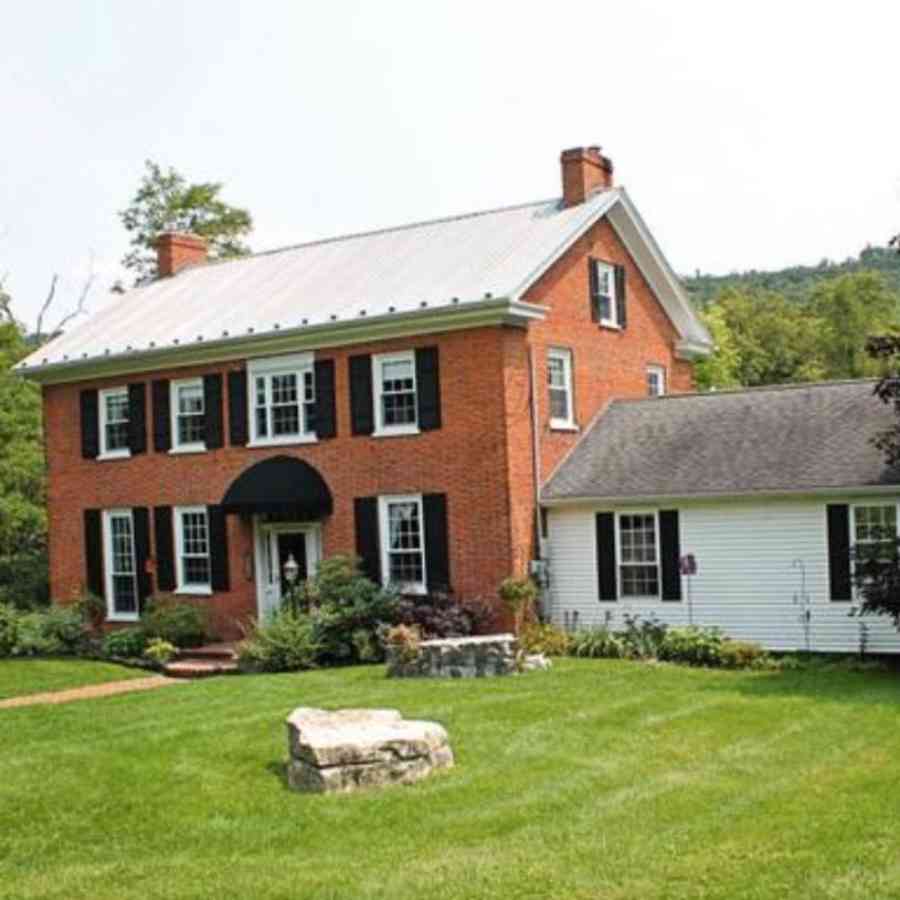 The Limestone Inn
490 Meckley Road
State College, PA 16801
814-574-0434
Built in 1800 and located at the base of Tussey Mountain, The Limestone Inn offers five unique guest rooms. Each room is equipped with a private bathroom and a flat-screen television.
Drinks and snacks are on hand throughout your stay and a hearty breakfast is provided each morning. The owners believe in environmentally sound practices and whenever possible use locally-grown organic produce in their breakfasts—including Plowshare Produce and locally-raised meats. Need to relax? Grab a book and read in the common areas, which include a four-season sunroom and a summer porch overlooking the large spring that feeds Slab Cabin Run.