From football to festivals, Happy Valley is the place to be in 2023
Throughout the year, Happy Valley is full of great things to do, whether you are looking for live music, sporting events, outdoor recreation, festivals, or just a night out with friends. Here are a look at five of the biggest events that we are looking forward to in 2023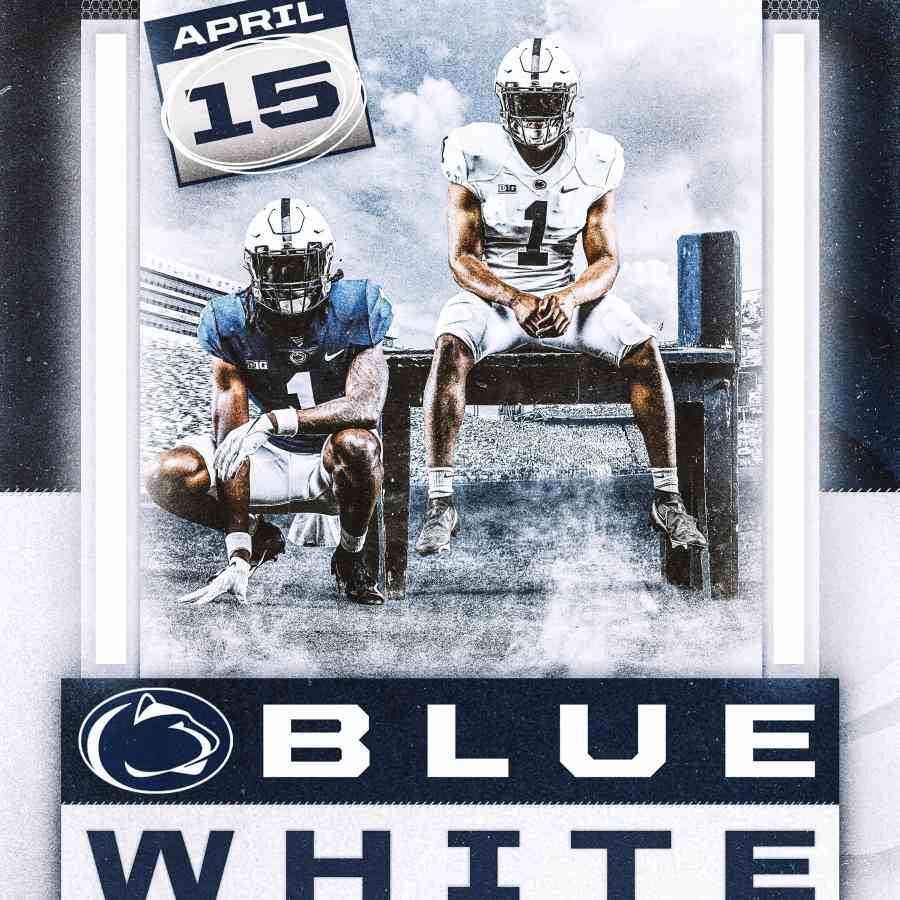 Blue White Weekend
Penn State University
April 14-16, 2023
Fresh off a dominating victory in the Rose Bowl, there is so much to be excited about for the upcoming Penn State Nittany Lions football season – and the kickoff event to what we hope to be another memorable season is the annual Blue White Game and Blue White Weekend.
The annual Blue White Game is traditionally a big draw for Penn State and is perennially one of the largest attended spring games in the country – last year, the Blue White Game drew more than 62,000 fans!
Blue White Weekend is so much more than just a scrimmage – there are fan festivals, opportunities to meet the current team, and overall just the perfect weekend to plan a Spring tailgate party with all of your friends, family, and former classmates.
In addition to the intrasquad football game, Blue White Weekend is also a showcase for many of the other Penn State athletics programs. This year, the softball team is hosting Rutgers and the Men's volleyball team will host Charleston over Blue White Weekend.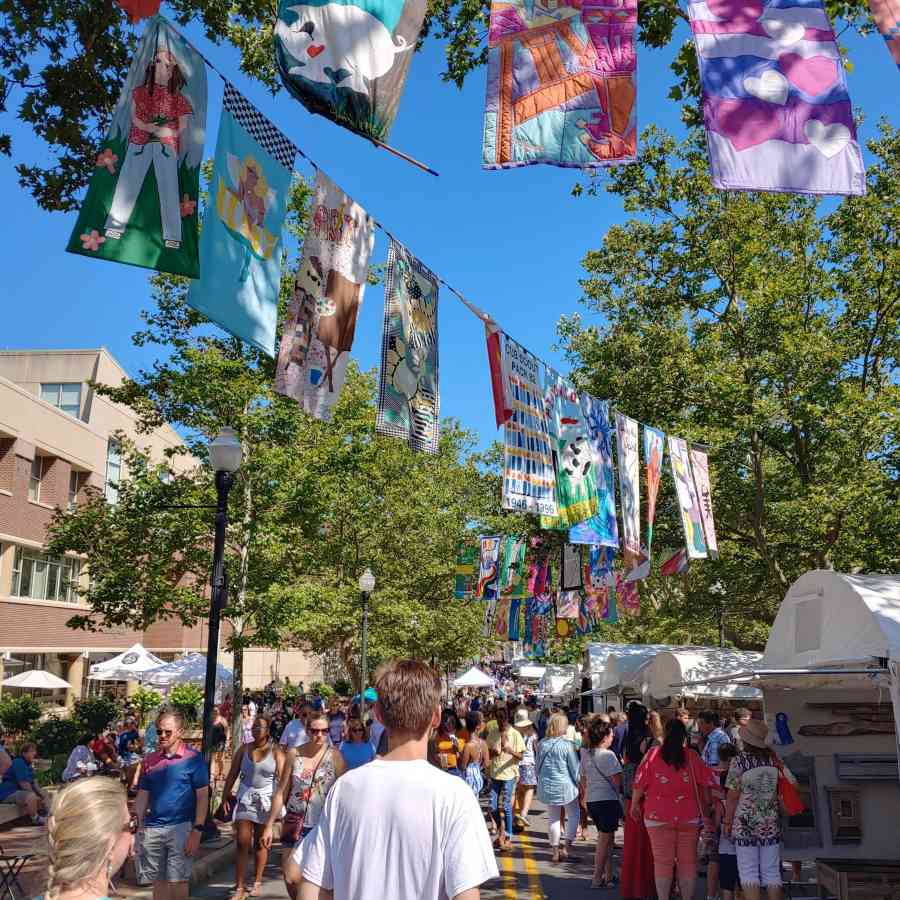 The Central PA Festival of the Arts
Downtown State College
July 13-16, 2023

Founded by the State College Chamber of Commerce and Penn State's College of Arts and Architecture, the Central PA Festival of the Arts brings more than enough people to State College to fill Beaver Stadium. Featuring the nationally recognized Sidewalk Sale and Exhibition, a juried gallery exhibition, Children and Youth Day, Street Painting, educational opportunities, music, dance and theatrical performances in a variety of outdoor and indoor venues – the Central PA Festival of the Arts is one of the highlights of summer in Happy Valley.
Whether you are a Penn State alum that has been enjoying the fest since your college days, an artist or art lover that travels to State College annually, or a family looking for a fun weekend in Happy Valley, it is a MUST-VISIT each year and such a huge part of the overall Penn State experience.
Perhaps the biggest part of the festival is the Sidewalk Sale and Exhibition, which takes place on the streets of downtown State College and on campus at Penn State. It is regularly ranked as one of the top outdoor fine art and fine craft shows in the country – and the Sidewalk Sale typically features more than 300 artists and craftspeople from across the nation.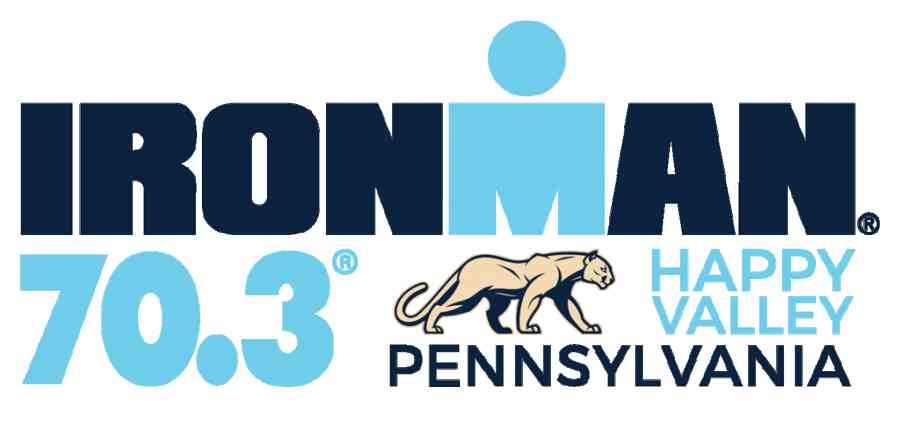 IRONMAN 70.3 PENNSYLVANIA HAPPY VALLEY
July 2, 2023

Big news in Happy Valley: The inaugural IRONMAN 70.3 Pennsylvania Happy Valley Triathlon is coming to town on July 2! Scheduled to take place in Happy Valley through at least 2025, the 70.3 mile race will give participants an amazing (but probably exhausting) tour of Central Pennsylvania and end at the 50-yard line of Beaver Stadium.
An IRONMAN 70.3, also known as a Half IRONMAN, is a 70.3 mile race that includes a 1.2 mile swim, 56-mile bike ride and a 13.1 mile run – all distances are half of the full IRONMAN race. The race will begin with a 1.2-mile swim in Foster Joseph Sayers Reservoir in Bald Eagle State Park, continuing with a 56-mile bike ride through Centre and Clinton counties. It will wrap up with a 13.1-mile run throughout Penn State's campus with a finish line on the 50-yard line at Beaver Stadium.
There are so many ways to enjoy the IRONMAN race in person – whether volunteering to work at aid stations along the route or finding the best spot in Bald Eagle State Park or somewhere on campus. The IRONMAN 70.3 will also set up a TriClub Village which will be the meeting spot for athletes, friends, and family. More details on that will be announced this Spring.
This year, the IRONMAN 70.3 World Championship will be held in Lahti, Finland on August 26 and 27, 2023. The 2023 IRONMAN 70.3 Happy Valley offers 30 Age Group Qualifying slots to the 2023 VinFast IRONMAN 70.3 World Championship.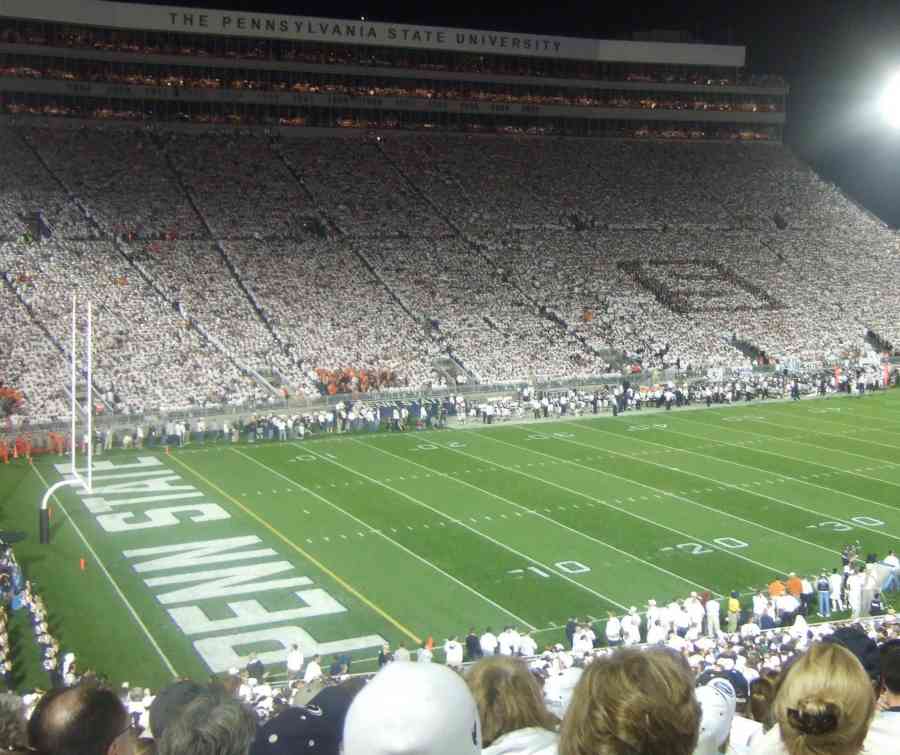 White Out at Beaver Stadium
TBA, Fall 2023
It is always a good time to go to Beaver Stadium to see a Penn State game – whether it is the season opener, homecoming, or a ranked team coming to Happy Valley, the atmosphere is always great. But of all the games on the schedule, nothing compares to the White Out.
Dubbed by Sports Illustrated as "perhaps the single greatest atmosphere in American sports," the White Out is a showcase for Penn State and creates the single best home field advantage in sport – not to mention it is the best recruiting tool for prospective athletes in Coach Franklin's toolbox.
Some of Penn State's biggest victories in recent memory have come in the crazy atmosphere that is a White Out. In 2005 – in one of the first student section White Out games – Penn State upset #6 Ohio State 17-10 thanks to a late fourth-quarter sack by Tamba Hali forcing a fumble and sending Beaver Stadium into a frenzy. In 2013, Penn State beat #18 Michigan 43-40 in a 4 OT thriller (who can forget the Allen Robinson catch on the goal line to set up the game-tying touchdown with under a minute left in regulation); and then the improbable 2016 victory over then #2 Ohio State as nearly 20-point underdogs when the Nittany Lions blocked a Field Goal attempt with just over four minutes remaining in regulation – the blocked kick was scooped up by Grant Haley and returned for a touchdown, giving Penn state a 24-17 victory.
Penn State has won the past three White Out games – a 28-21 victory over then #16 Michigan in 2019; a 28-20 victory over #22 Auburn in 2021; and most recently, a 45-17 blowout of a tough Minnesota team this past season. While there hasn't been an announcement yet of which game will be the White Out this Fall, the biggest home game on the schedule is November 11 when the defending Big Ten champions, the Michigan Wolverines come to town.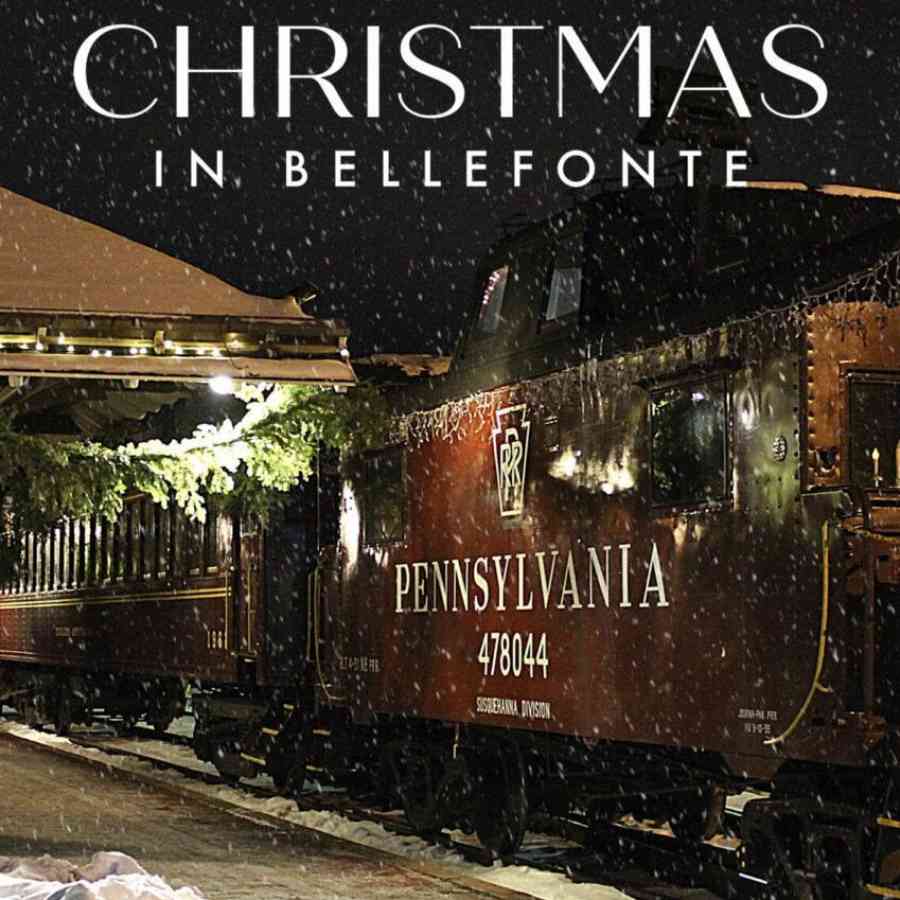 Bellefonte Victorian Christmas
Downtown Bellefonte
December 8-10, 2023
The holiday season is a special time in Happy Valley – from light displays to holiday parties to skiing to seasonal goods, there is so much to look forward to in the winter in Central Pennsylvania. One of the local highlights of the holiday season for more than 40 years is the Bellefonte Victorian Christmas.
For a weekend each December, downtown Bellefonte turns into a Christmas wonderland. In Happy Valley, a visit to the Bellefonte Victorian Christmas celebration is as much of a holiday tradition as hanging a stocking. There are activities, performances, events and contests for all ages.
There are a variety of special ticketed events annually – including Victorian tea parties for adults and children alike, horse-drawn carriage rides, and this past December, even a Christmas-themed murder mystery event – but so much of what makes the Bellefonte Victorian Christmas such a great local attraction is the amount of free activities for families.
Regional artisans and makers gather in Talleyrand Park on the Sunday of Victorian Christmas for the Bellefonte Winter Market. From 10 a.m. to 4 p.m. see fine quality and homespun wares that make great gift items!
Downtown Bellefonte also has a number of great local dining options and perfect places to do some holiday shopping.