Book Your Fun in the Valley
The Comfort Suites is the area's only all‑suite hotel, and one of the top in the nation, while the Sleep Inn also provides all the features, benefits and amenities for those on a budget for less! Here's what you need to know about Happy Valley's top ranking hotels.
It is time to break away for a while, and we have been saying "let's go there soon." Well … that time is NOW! There is no place to enjoy a breakaway tour than in Happy Valley, and there is no better place to stay than the Comfort Suites or Sleep Inn near Penn State.
Both hotels are award winning, and it's no secret as to why. They both feature contemporary new renovations and are also firmly committed to all the essential cleanliness and operation protocols for a worry‑free visit.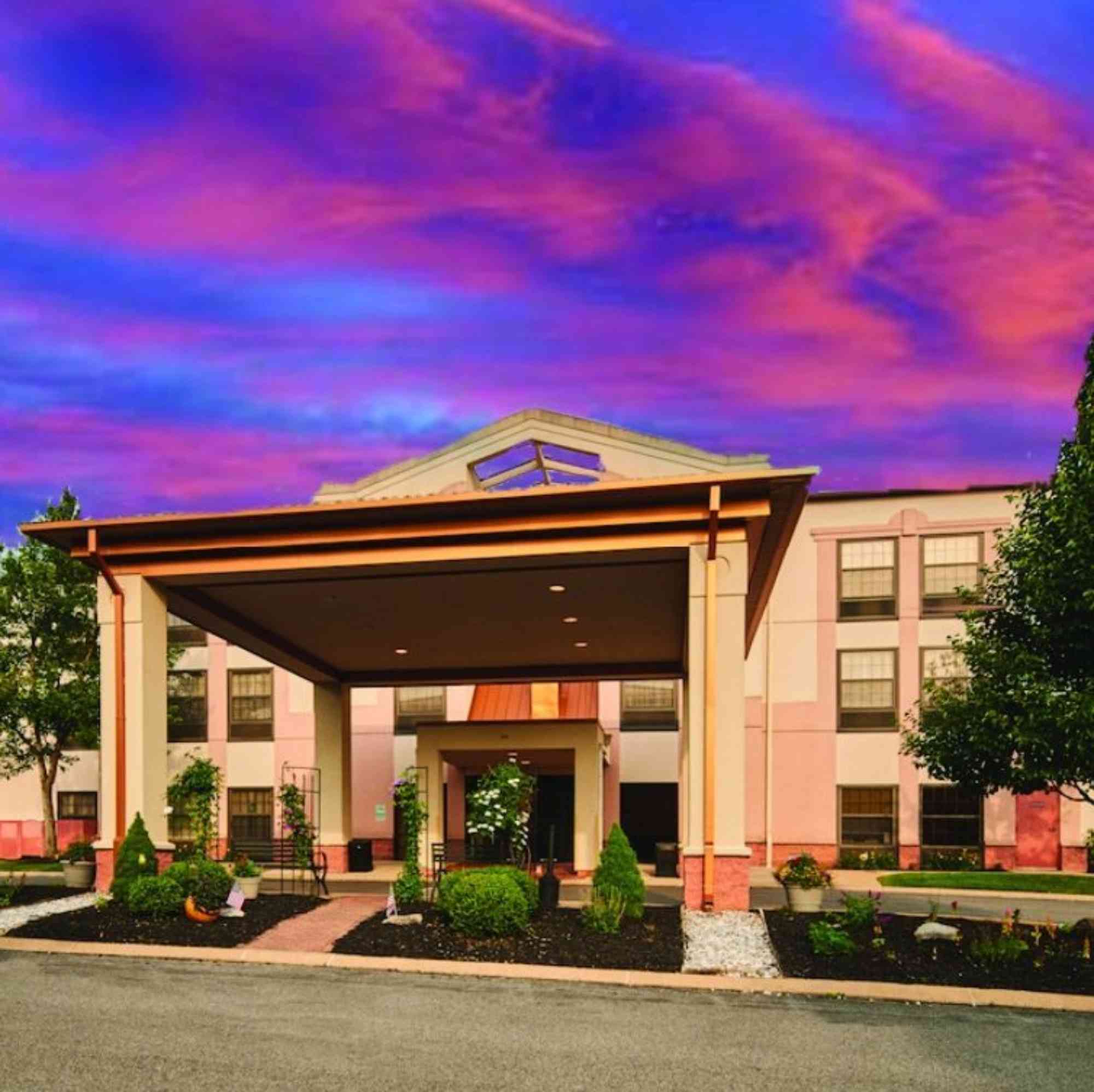 Comfort Suites is a Ring of Honor recipient, one of just five in the nation given the award for superior service and going above and beyond. It is consistently rated as one of the top five in the nation. But don't just take our word for it — take one step into Comfort Suites and you'll feel something in the air.
The experience goes well beyond the brand new renovations that were completed in 2020 in all common areas and private rooms of the property. "You feel a benchmark in hospitality — an immense sense of pride that our staff feels for the hotel and their work," says Mike Szczesny, Executive Director of Sales.
The area's only all‑suites hotel features spacious accommodations that are the perfect home base for a Happy Valley visit or adventure.
Budget‑minded? You can stay at Sleep Inn, and enjoy all the frills, benefits and comfort for less. The hotel was also newly renovated, offers a filling breakfast buffet, and has earned the prestigious Gold Level award for demonstrating a high level of guest satisfaction.
Vacation or Staycation
The Comfort Suites' and Sleep Inn's proximity to — well, everything — makes it an ideal destination for a getaway retreat, or if you're local, a staycation. The hotel is only about a three minute drive from Penn State University campus, and six minutes to downtown State College. Its location also makes it easy to pop over to other communities like Bellefonte and Philipsburg.
Start off your day with a bountiful breakfast buffet and then find out about the events and activities that Happy Valley has to offer.
Add a GeoTour to your stay and explore some of our most scenic, fun and favorite caching locations to be found. You'll get an official Geocacher tool bag, official local GeoTour Passport, plus some tools, tips, and even a compass, along with all the items you will need to embark on your new adventure.
Find the best seasonal deals (with lots of extras) by going to happyvalleyrooms.com
Every football weekend, enjoy their many value‑added extras like a Friday night tailgate in the lobby, or commemorative Penn State glass.
Happy Visitors
As you make your plans for your next State College getaway, pick the place where reviews have skyrocketed and customer satisfaction is consistently five stars.
"Great overall stay. Would recommend this hotel to anyone," says one reviewer.
"Clean, courteous and accommodating," says another.
"Always my first choice," adds another visitor. "I have never been disappointed and that's why I keep coming back."
How to Book
Make your reservation for your next, best getaway. You can find a full list of amenities, current specials, and ways to book at happyvalleyrooms.com.