Take a Little of Happy Valley Home from a Local Farm Market
Happy Valley has such an abundance of farm markets and community supported agriculture (CSA) options that it's easy to make "eat fresh, eat local" a way of life. Between weekly markets, CSA delivery and local farms, our family enjoys a year-round supply of meat and eggs, dairy products and seasonal vegetables, all grown or raised right here in Happy Valley. We know our farmers and their families and the work that went into the food we purchase, which gives us a more meaningful appreciation for the meals we enjoy at home.
These opportunities aren't just for locals; weekly markets and local farm markets offer an ideal opportunity for visitors to discover what makes Happy Valley's agriculture and local food ecosystem so special, and to take home something delicious to enjoy later. The next time you visit, add a few of these stops to your itinerary: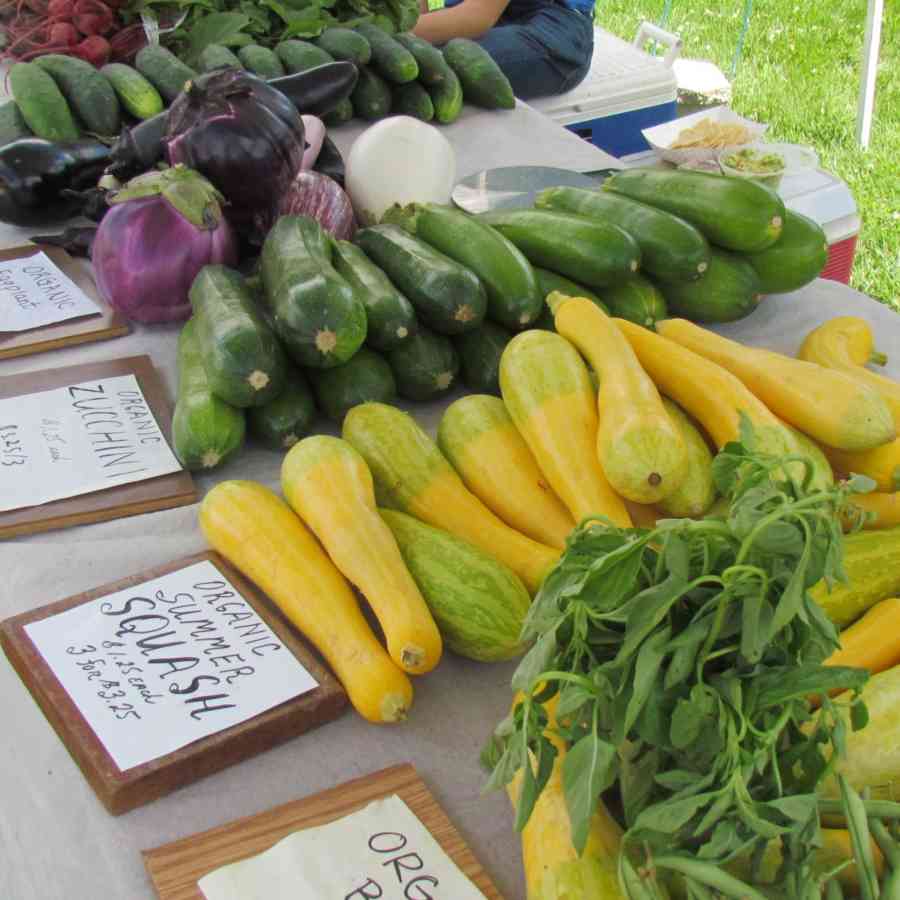 Way Fruit Farm –
This 6th generation family farm in Port Matilda offers a large market along with an onsite bakery, deli and café, which has become a local favorite for breakfast and lunch. Summer and fall are ideal for visiting, with apples, peaches, pears, plums, apricots, cherries, strawberries, blueberries, sweet corn and pumpkins all grown and sold on the farm. And thanks to two energy-efficient apple coolers, visitors can purchase a variety of apples year-round, along with the family's homemade apple butter, cider, breads and fruit pies.
Through partnerships with other nearby farms, the Way farm store is also stocked with local eggs, meats and dairy, plus a variety of specialty products made here in Happy Valley, like Fasta ravioli, Cooke Tavern soups, Lost Hollow honey, Macneals pure maple syrup and a line of products from Tait Farm Foods. The store also carries specialty products from around Pennsylvania. As Pittsburgh natives, we are thrilled to be able to stock up on pasta and sauces from western PA's Pennsylvania Macaroni Company and Delallo as well as pierogies from a Pittsburgh supplier.

The farm becomes a destination on fall weekends for popular special events, including music, art and craft festivals, cider-making demonstrations, pumpkin and apple picking and more. Keep up with their calendar at WayFruitFarm.com.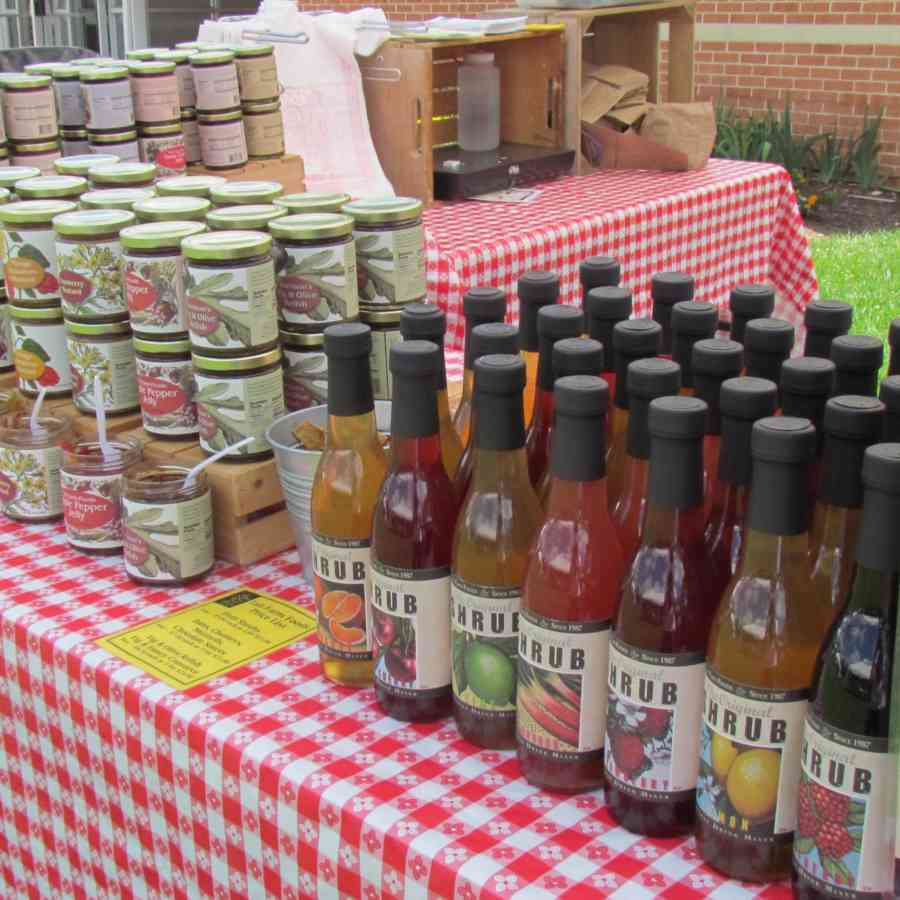 Tait Farm –

Just 7 miles east of State College on Rt. 322, Tait Farm is actually so much more. A certified organic farm, Tait grows a variety of vegetables year-round, available at its Harvest Shop along with the farm's line of specialty foods, manufactured in nearby Boalsburg. Personal favorites include the line of shrubs, which add fruit flavor to drinks with clean ingredients, as well as the dark chocolate sauce, which comes in three flavors: raspberry, strawberry and sour cherry. It's perfect for drizzling on ice cream, cheesecake and other desserts.
The Harvest Shop is open year-round and also carries regional artisan foods and crafts, plus seasonal décor and gifts for the kitchen, home, and garden. It's the perfect place to find a unique item to remember your time in Happy Valley. From late March through October, you can also visit the seasonal greenhouse to find unique plants and garden accessories.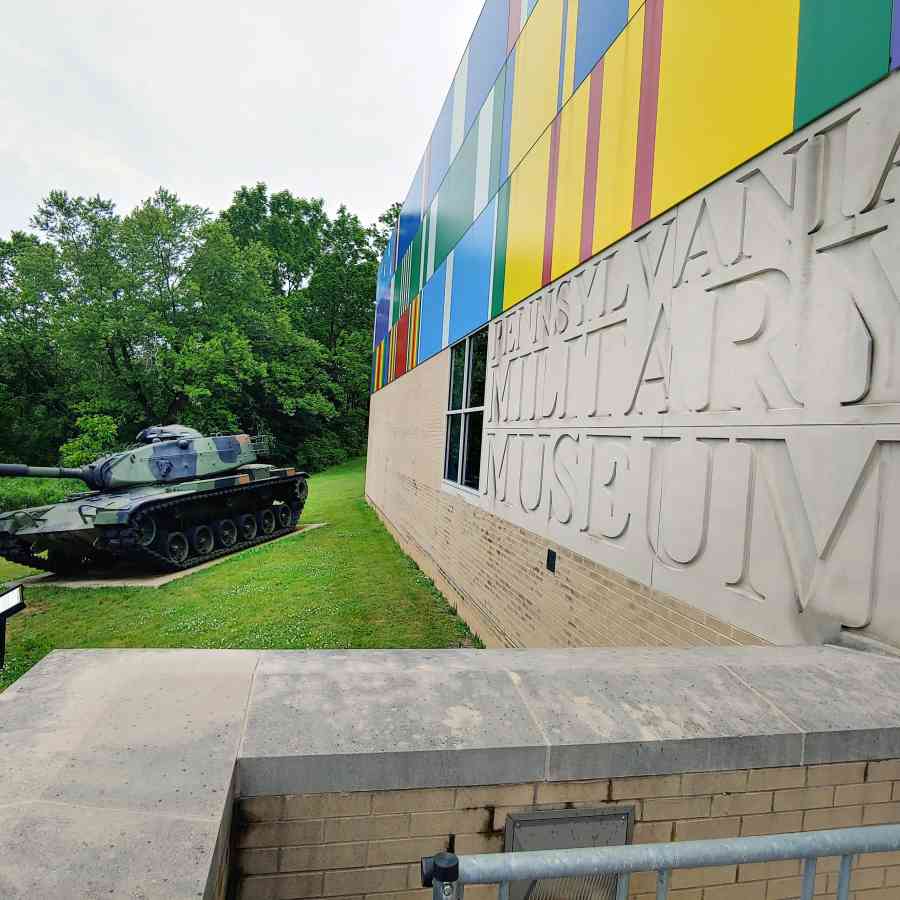 Boalsburg Farmers Market –

Happy Valley boasts six farmers markets throughout its communities. Among them, the Boalsburg market is a great choice for visitors because it offers a large and unique selection of vendors. In addition to meats and produce, you'll find cheese and yogurt, baked goods, coffee, sauces and salsa, and even beer! Plus, the market moves indoors for winter, so it's a year-round opportunity for visitors.
The market is held from 2 p.m. - 6 p.m. on Tuesdays, outdoors in the parking lot of The Pennsylvania Military Museum for the summer season and indoors in the at St. John's United Church of Christ through winter. As a producers-only market, all products are locally grown or produced by the vendors that sell them, not by third parties.