Come Back, Your Favorite Restaurants are Waiting
"We like to think we have something for everybody," says Curtis Shulman, Director of Operations at Hotel State College & Co., a Penn State alumni-run company that owns the Allen Street Grill, the Corner Room, Bill Pickle's Tap Room, Chumley's Cocktail Bar, the Basement Nightspot and Zeno's Pub — all on one block a mere stone's throw from Penn State's Old Main.
"The Corner Room is Happy Valley," Shulman says of the iconic diner. "Google Penn State. You're going to see Old Main, and you're going to see a picture of the Corner Room. It's very much a statue of downtown. As soon as you walk in the room, you're going to feel it. Our employees care what comes on your plate. You'll find service here that is personable. You're going to feel that you belong and you're welcome. We see a lot of regulars, and we pride ourselves with having one-on-one relationships with them."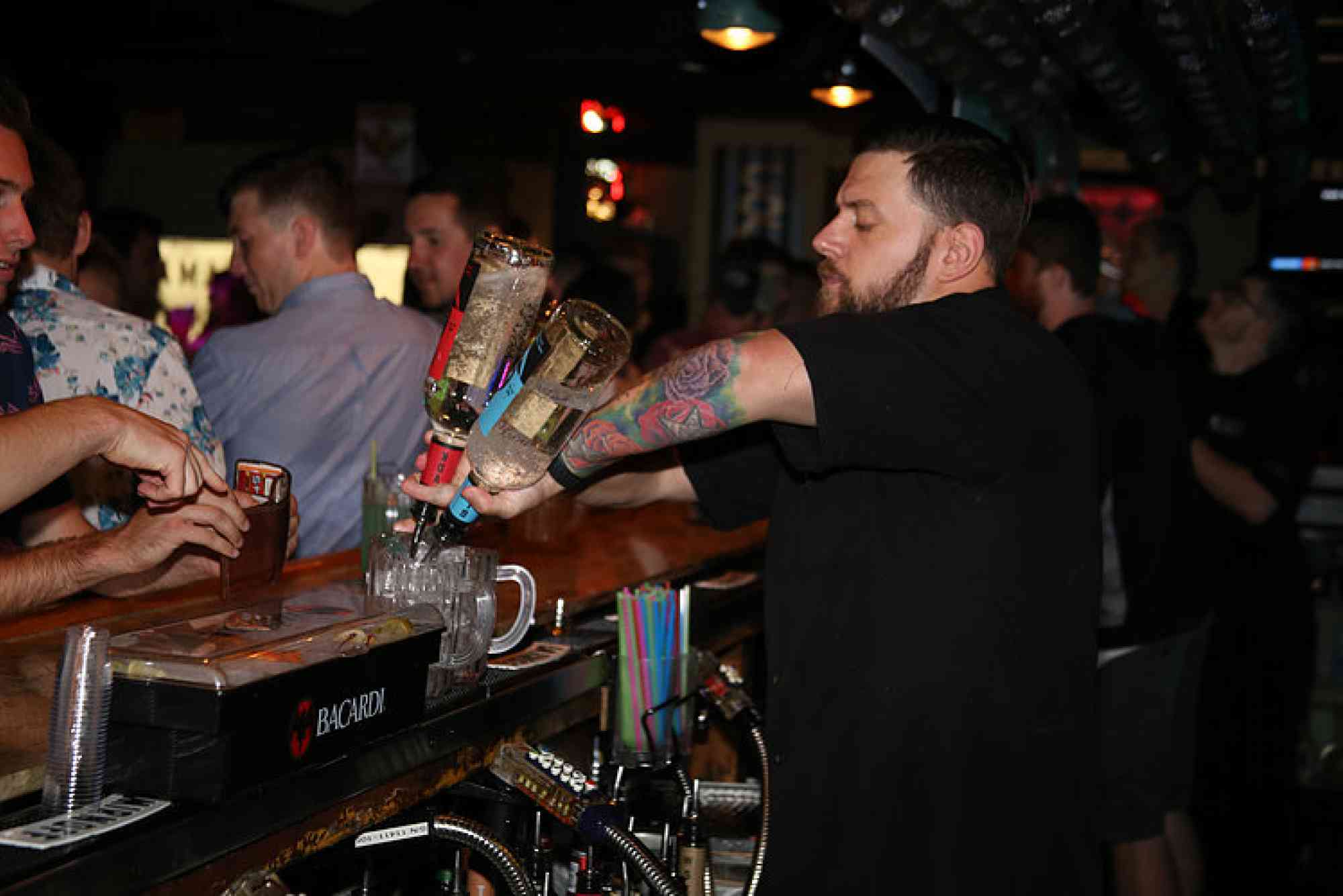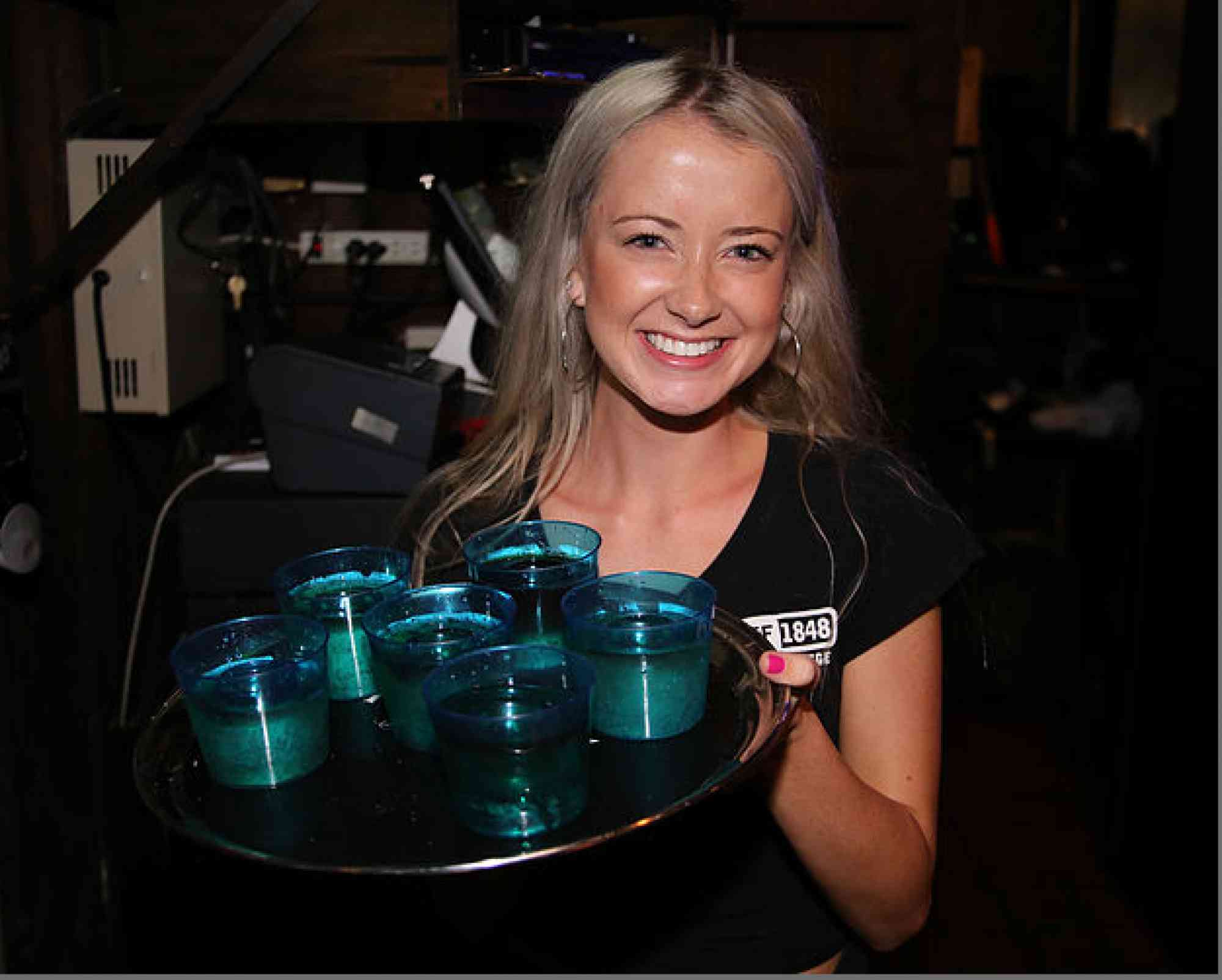 Coaching legend Joe Paterno was one such regular who always sat at Booth #1 at the Corner Room. Joe Humphreys, the fly-fishing icon, claims the back corner.
The Corner Room has, along with several of the company's other operations, undergone some summer renovations and is now open for breakfast, lunch and dinner.
"We redid [the Corner Room] and Chumley's, and it could not be more spot-on," says Shulman. "The breakfast counter from the '30s is coming back, all redone. We redid the upholstery, but it looks the same. We're really paying homage to the history of the place without ruining those 100 years of character that have been built into it."
Whereas the Corner Room's menu has been focused on more "meat and potatoes," Shulman says the properties' upgrades will involve "pushing boundaries a little more, which is exciting."
"We have a new culinary and beverage director who is really diving hard into the quality side of things," explains Shulman. "We're using high-quality ingredients we're sourcing locally and working on getting people a little outside of their comfort zone without being too crazy."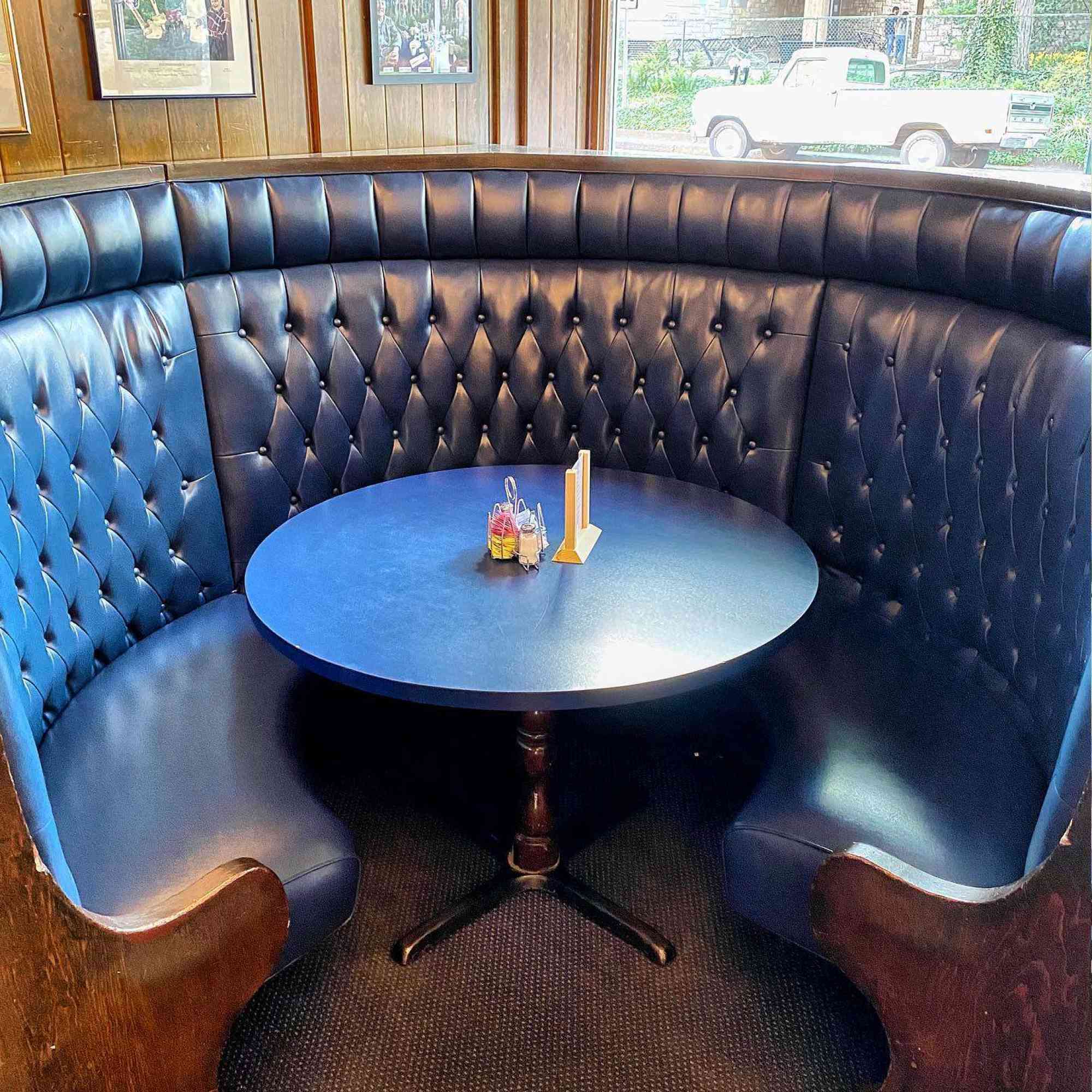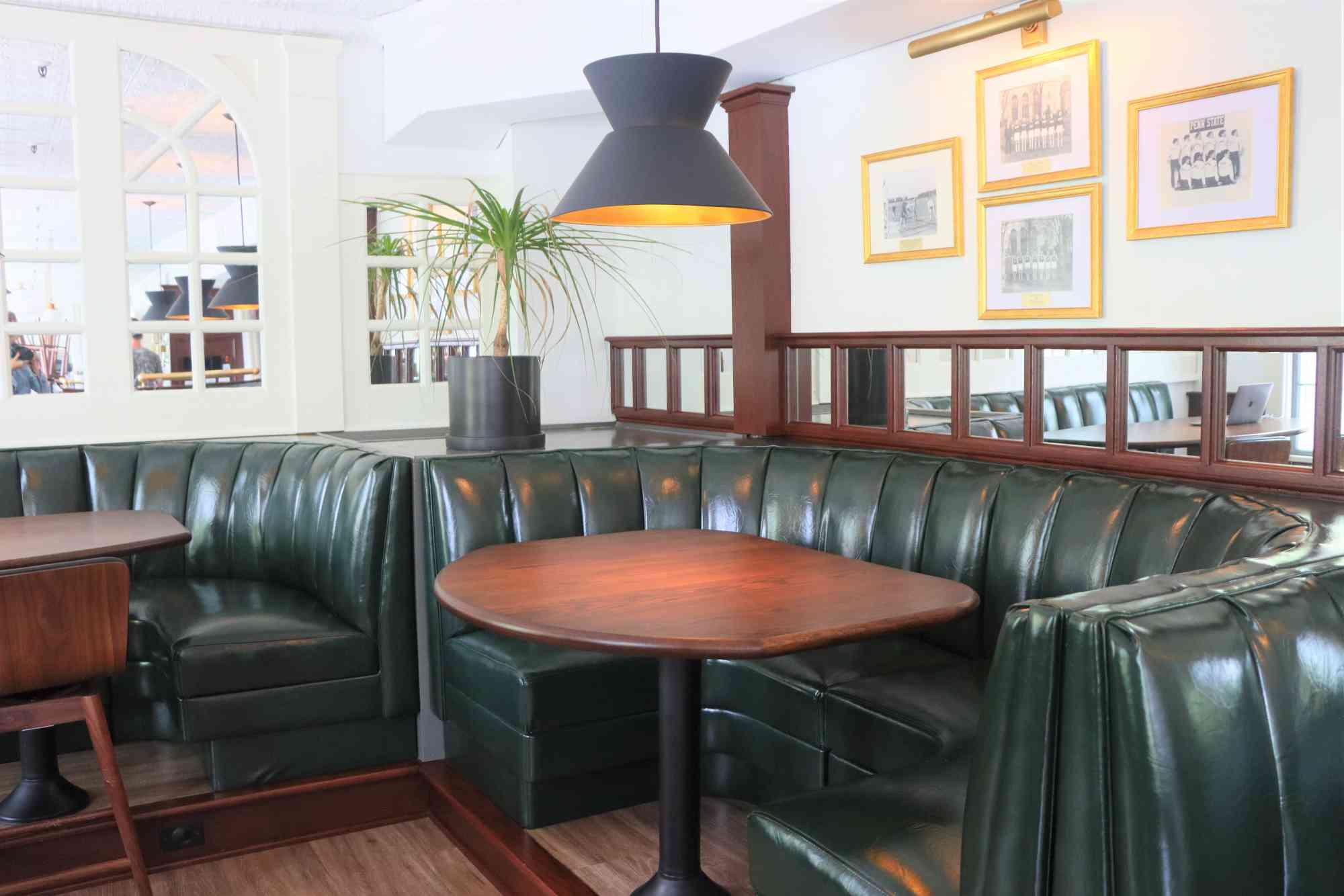 The Corner Room dates to 1926, but the Allen Street Grill, located above the diner, has a storied history that begins around 1855, when Jack's Roadhouse was on the site. Over the years, the Allen Street Grill has been a billiards room, a tearoom and other iterations of a hospitality center.
"The idea has always been the same; it's always been the upscale offering of downtown," Shulman says of the grill. "It's not snooty, but it's a little more elevated than the diner feel."
The Allen Street Grill has also had its booths meticulously reupholstered, its paint freshened and its marble bar retrofitted.
"That was the biggest project," Shulman says of the bar makeover. "It'll be very familiar, but different. The space is upgraded, but you're going to feel like you're in the same space. All the emotional ties will still be there, but you're going to feel this is much nicer."
Chumley's, a gay cocktail bar that serves tapas, has also been remodeled. Zeno's is one of the oldest bars in downtown State College and one of the oldest beer gardens in Pennsylvania, which Shulman says served craft "beer before beer was cool."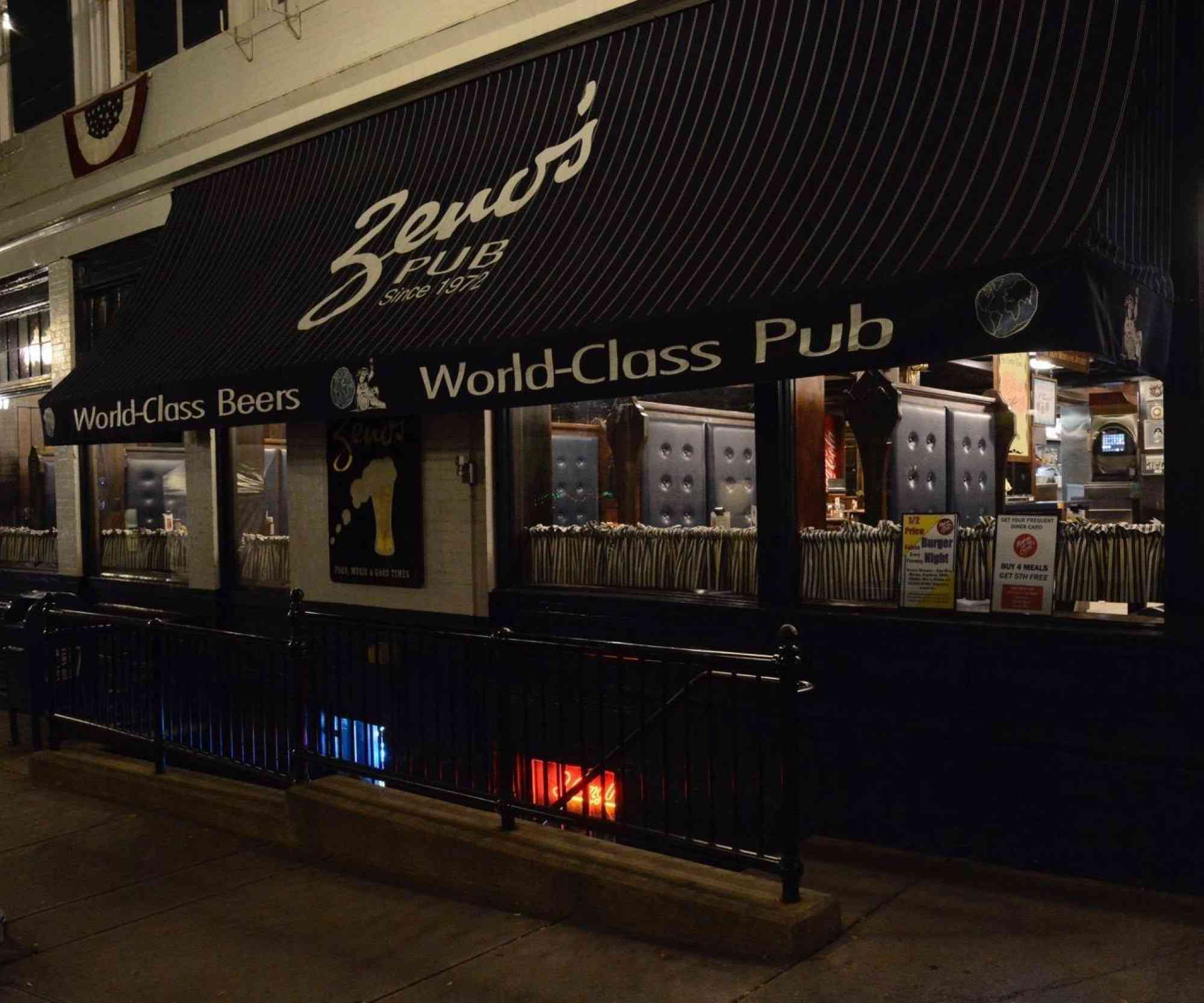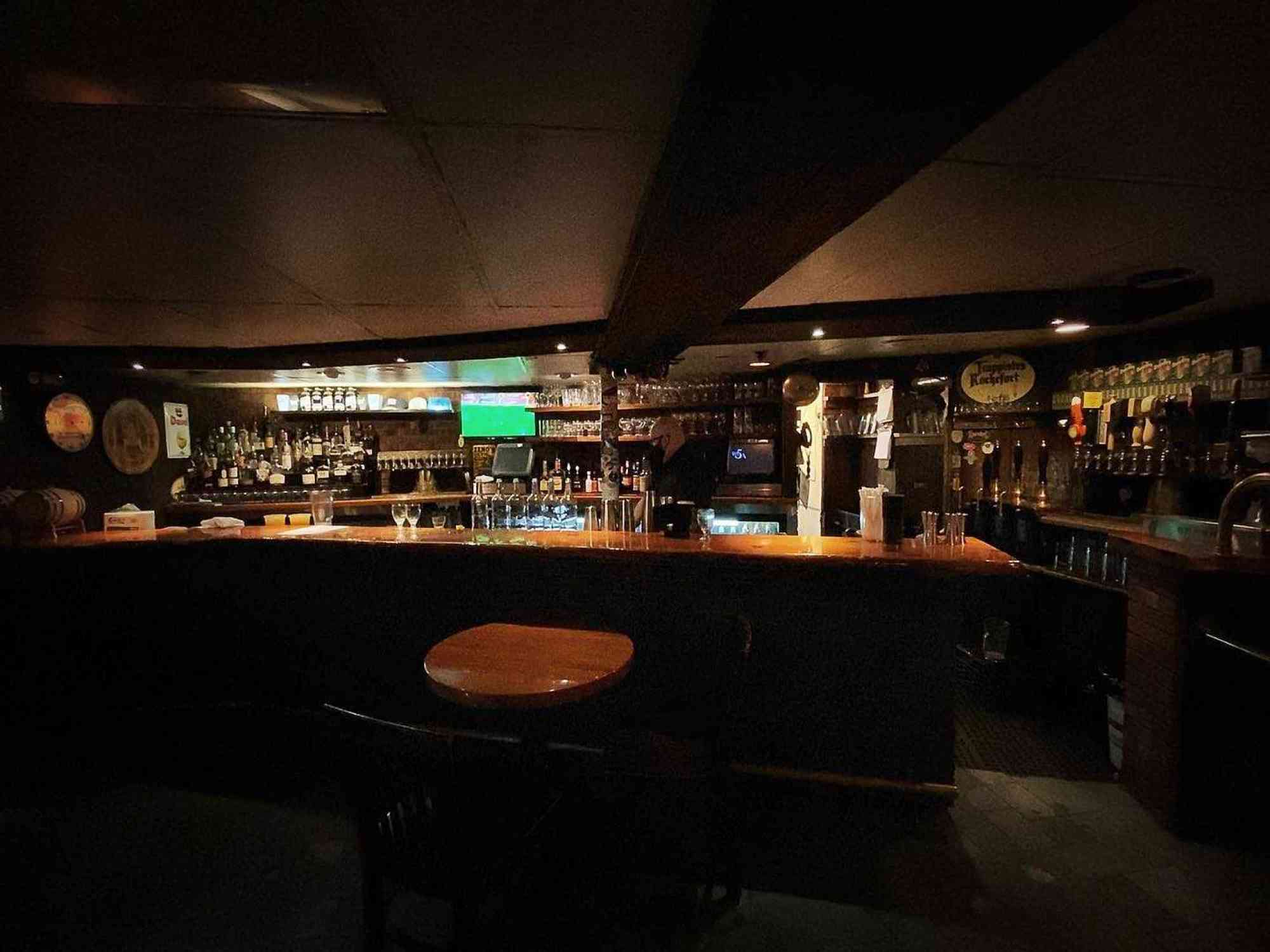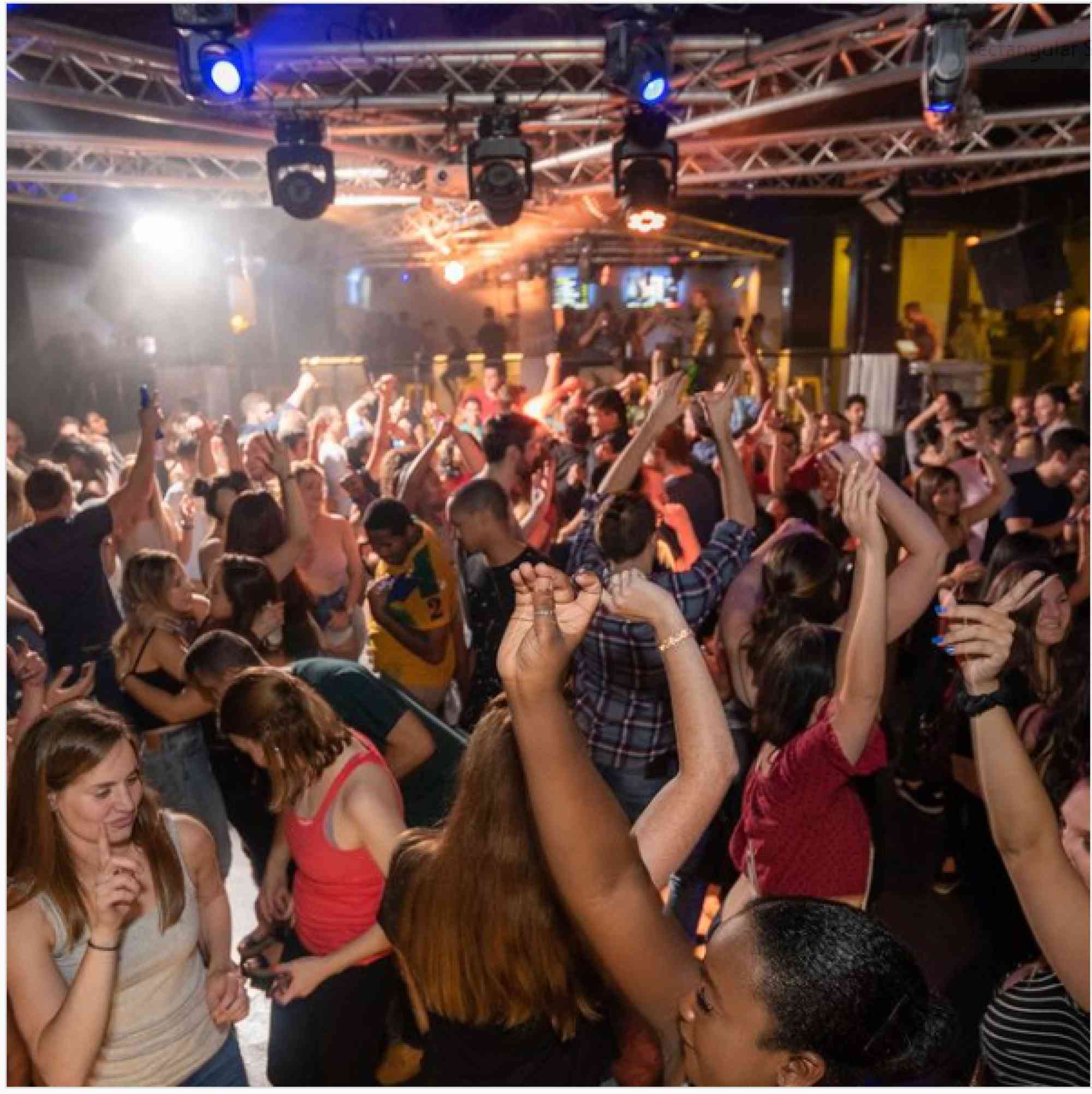 Pickles, with its indoor/outdoor elements, is a popular spot for lunch, sporting events, and themed nights that students flock to. The Basement, according to Shulman, echoes the mood of the original disco of State College. "It's very much a student-driven club, but it's still a fun time," he says.
The Hotel State College is a small boutique hotel with only 11 rooms that "need some love," as it hasn't been spruced-up in 100-plus years. But, Shulman assures us, its turn is next after football season is over. Stay tuned!
The Shandygaff is still as unpretentious, straight-forward and fun as it has been since 1970 when State College natives, who still own and operate the dive bar, opened it.
"It's gonna smell like beer and there's going to be a ton of kids," says General Manager Mitchell Caffyn. "Everybody who went to school here loves it, because it's like they're reliving their college days. We have not done any major renovations to the bar since it opened. As far as the floor plan and layout, it's still the same as it was in 1970."
The demographic of "The Gaff" is mostly the students who come in during the weekdays, Caffyn says, and the alumni are "the cherry on top."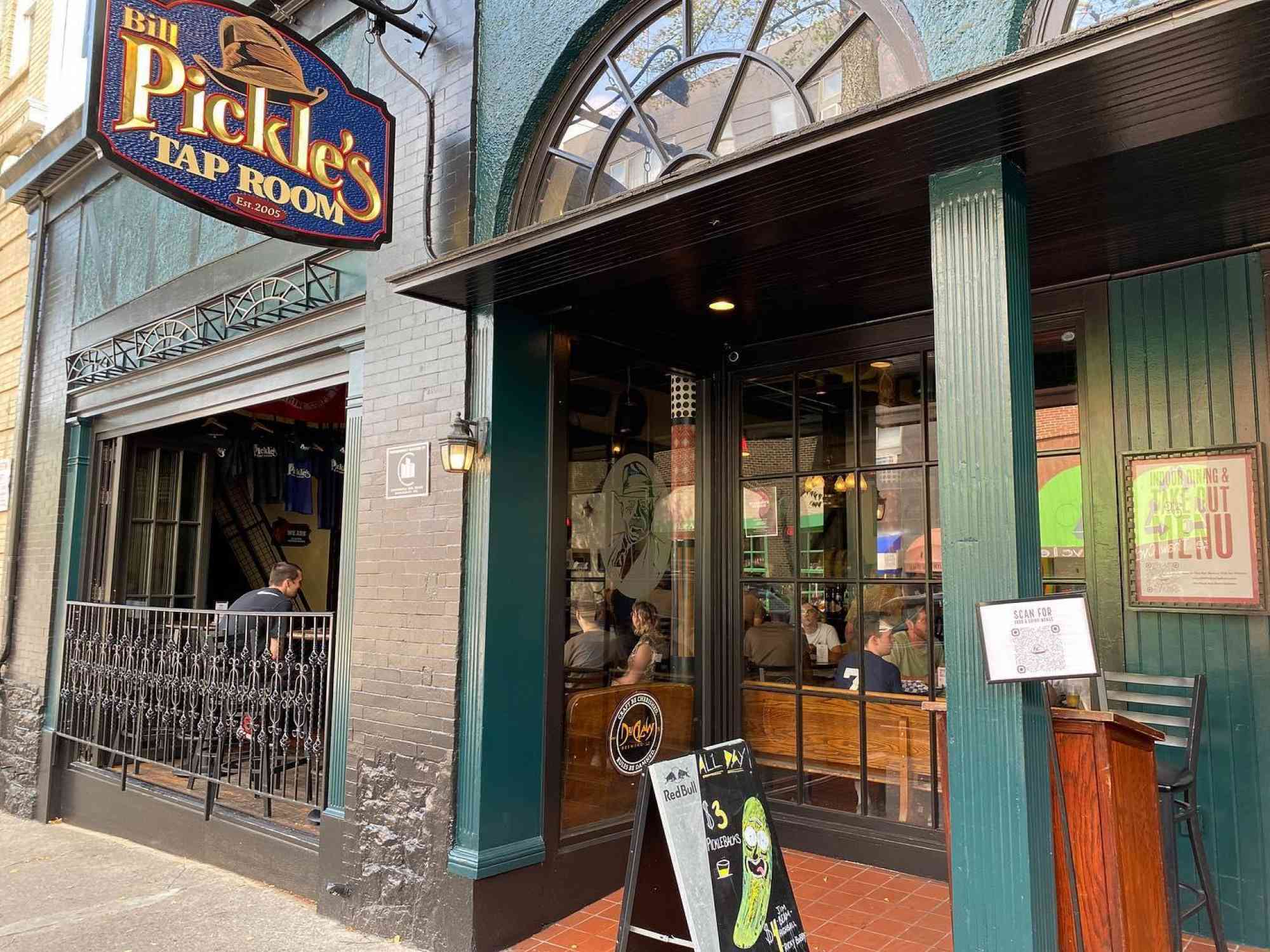 On game days, you can expect the one big room that is the Shandygaff to be packed.
"It's a zoo, in a good way," Caffyn says. "That's what makes it fun. It's not a sit-down place with food. You're coming here to drink and have a good time."
According to Caffyn, the Gaff is one of the only bars in State College to have a dedicated dance floor. The bar frequently features a DJ and is known for its "liquor pitchers" (a well drink with four shots of liquor for $8 during happy hour) and tall boys (24-ounce cans of beer for $4 during happy hour).
"We're a late-night place with loud music and a dance floor," says Caffyn. "People come here to party hard."
The Brewery is not, contrary to its name, a brewery. But like many aspects of the bar, there's a story and some history that goes along with it.
"I inherited the name," says Ray Rockey, who has owned the neighborhood dive bar for 30 years.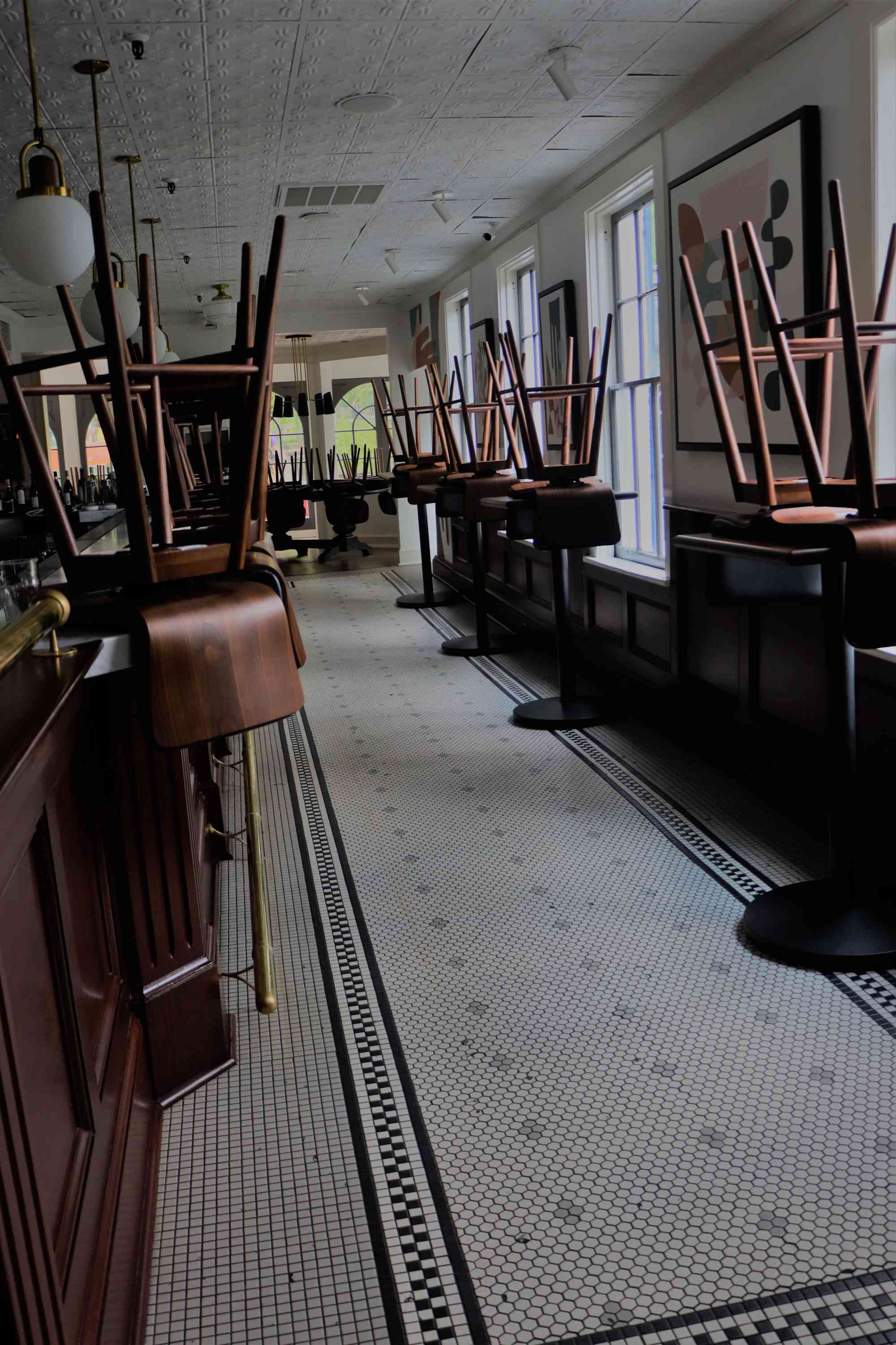 Other things Rockey's bar has inherited include memorabilia from the old "G Man" bar and the All-American Rathskeller, both of which were revered student hangouts that have now closed. Rockey says people will stop in his establishment to see and take photos with the now-collectibles. There has even been at least one couple — now married — who has revisited the place where they had their first date.
Alumni are far from the only clientele drawn to the Brewery. Patrons include "local townies" and Penn State students alike. Anyone you ask who frequents the watering hole says "the people" are what makes the pub so special.
"I know everyone, and it feels like home," says Mary Roberts, a graduate student who makes small talk with everyone in the bar and who affectionately calls the owner "Rock." "This place can be packed to the brim on a game day, and I still feel like a regular."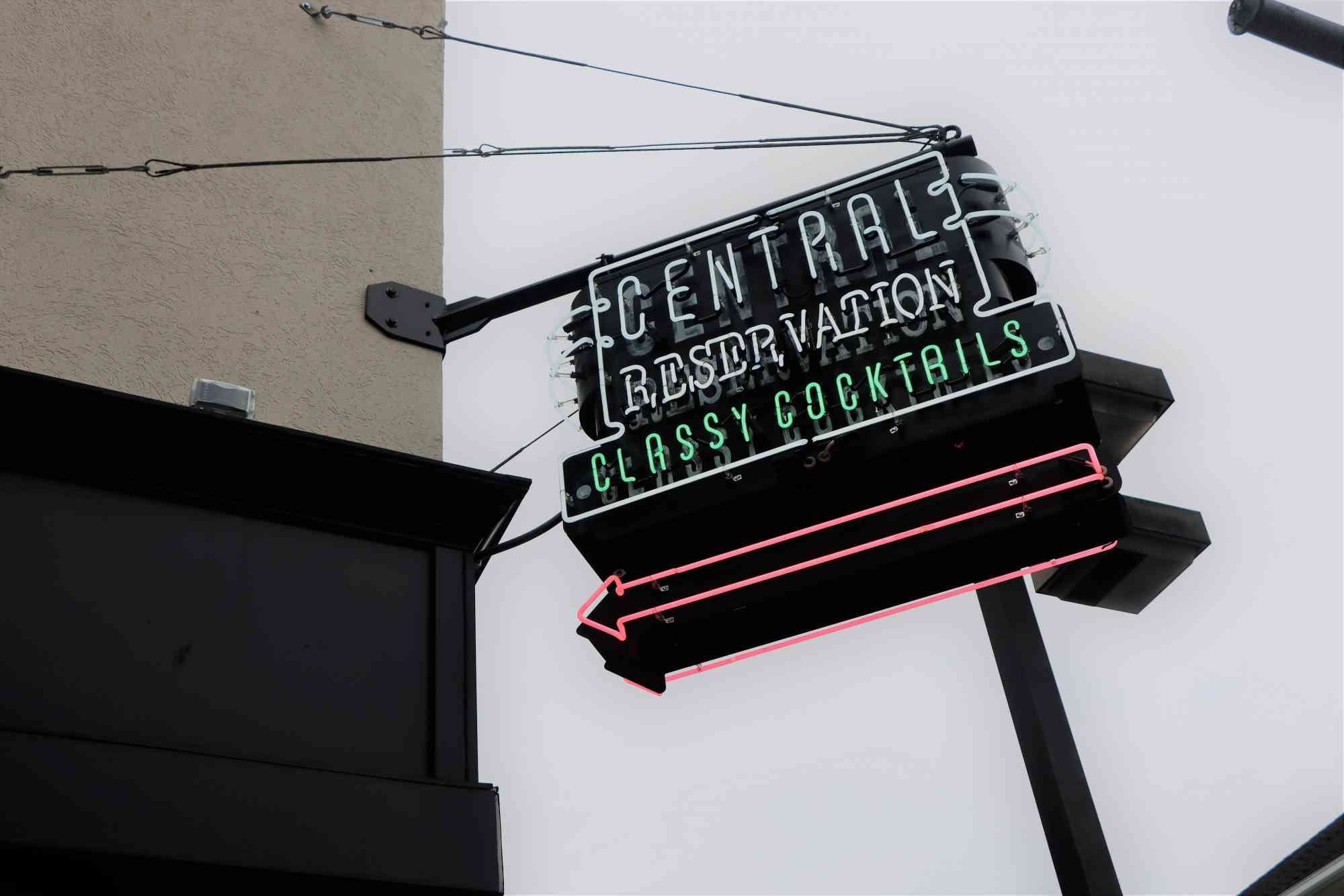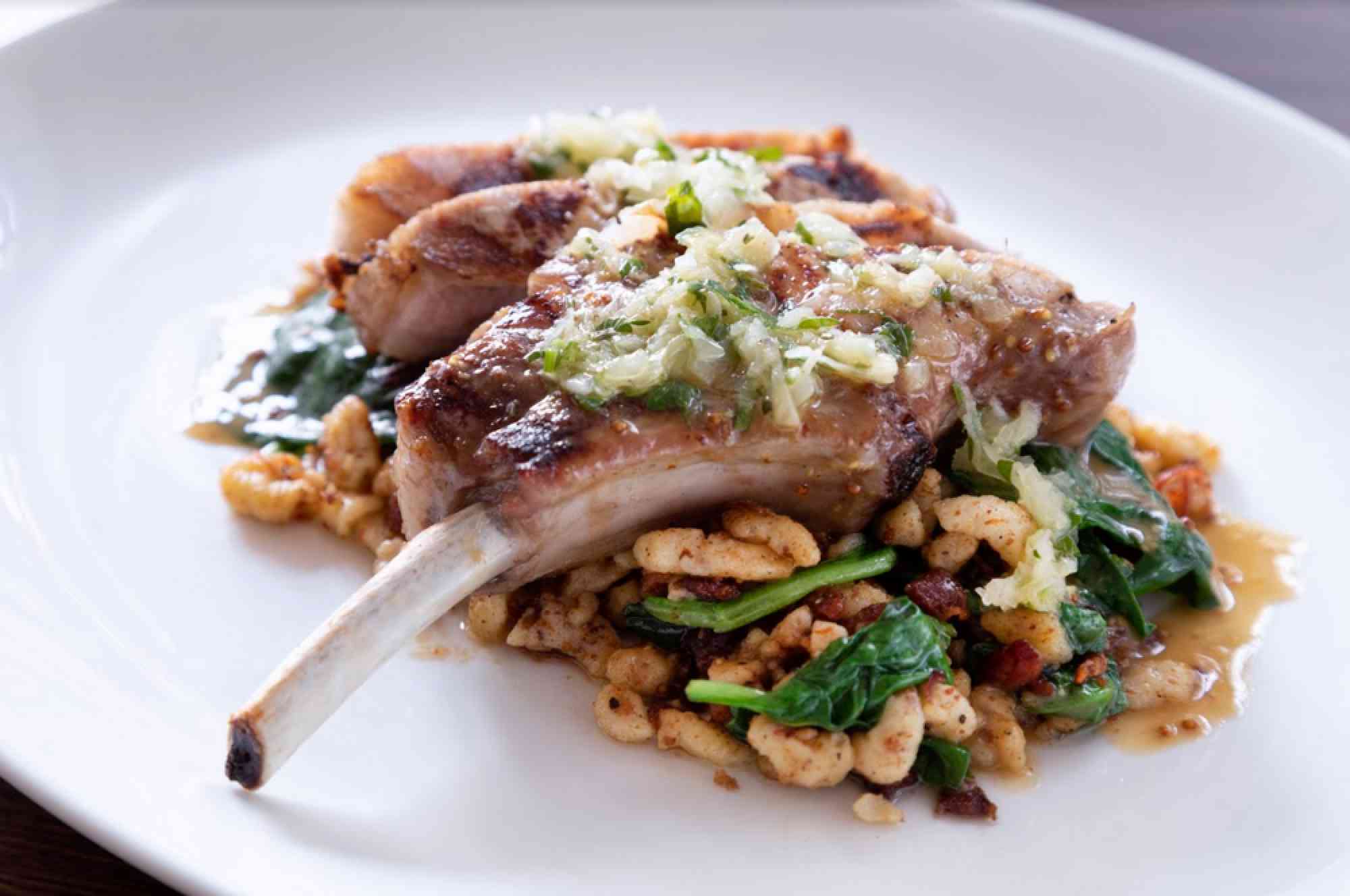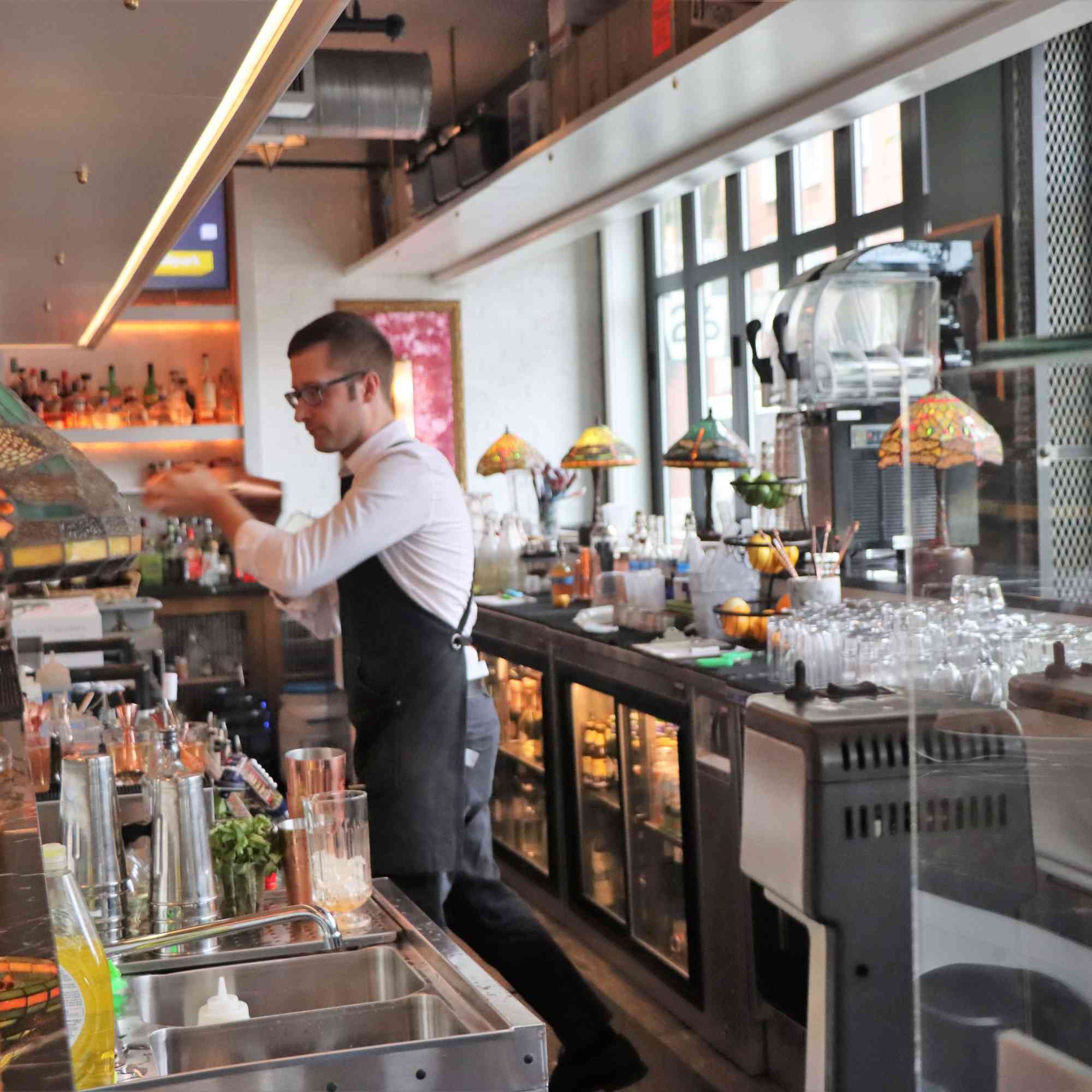 Central Reservation is truly "central." Situated at the busy crossroads of South Allen Street and Beaver Avenue, the restaurant's retro neon sign draws you into a festive space full of color, curios and uncommon culinary creations.
"Original soulful features, fresh imported seafood, rotating wine menu and a whimsical cocktail program" is the Central Reservation forte. The funky interior, covered in art and packed with curated décor, is intriguing and attracts the adventurous diner looking for something a little more offbeat and energized.
With cocktail menu items like "Hibiscus Rum Punch," "Where There's Smoke There's Bananas," and "Jungle Bird," the restaurant is a surprising find for downtown State College, but has quickly established itself as a must-try hotspot for locals and tourists alike.