Digitally Disconnect in Centre County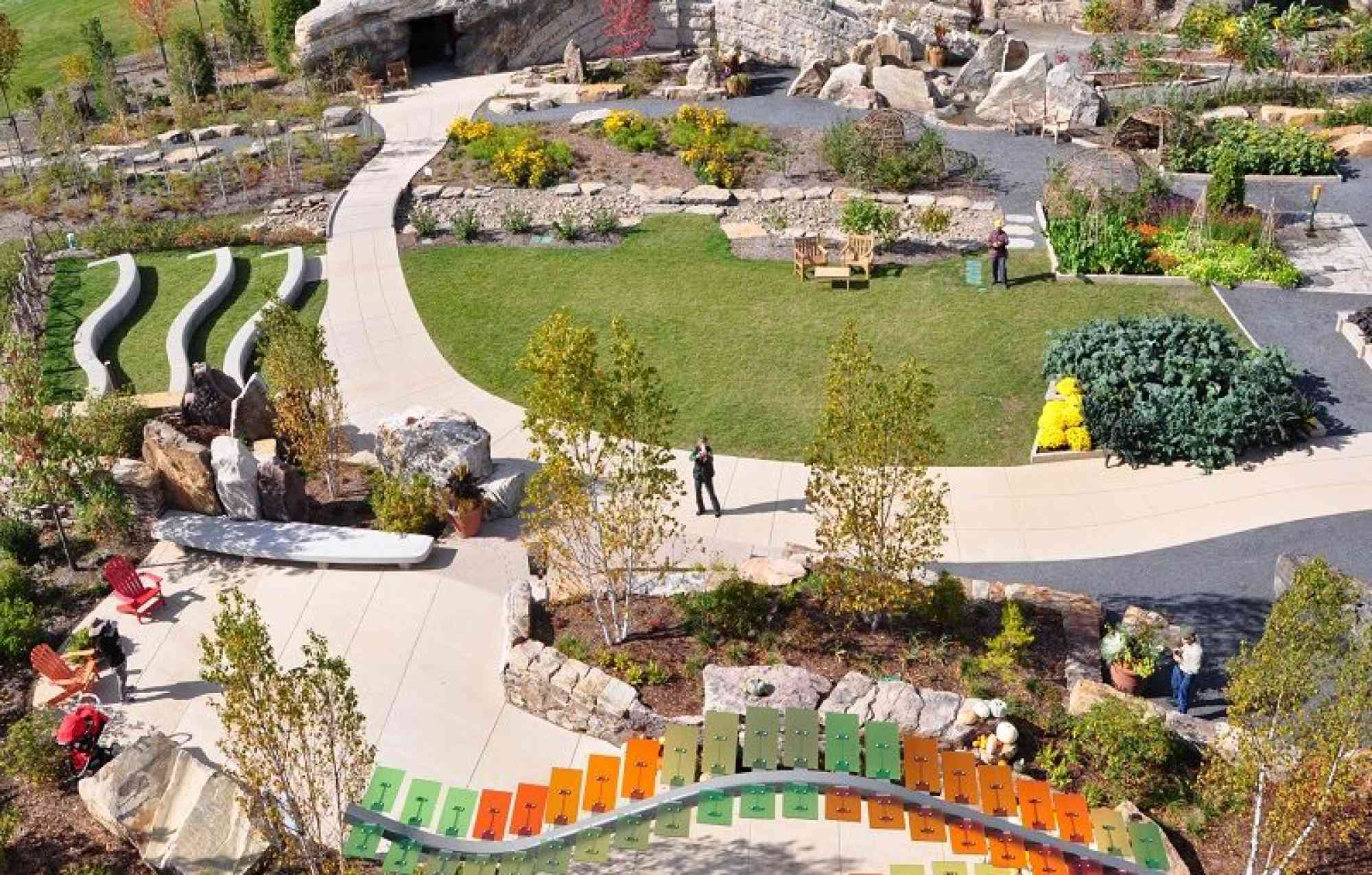 In our high-tech, social media-crazed society, it's getting increasingly easy to look back on a single day and tally up the rare moments when your phone was not in your hands or just out of reach. Can you even remember the last time you turned it off entirely for more than a reboot?
If you're itching to digitally disconnect, or have a feeling you should at least give it a try, you're in luck. There are plenty of places and events around Centre County that lend themselves to disengaging from tech toys and social media, and re-engaging with the world around you and the people in front of you. Just pick one, power down your phone and recharge your batteries.
Take a deep breath
To get back in touch with your breath and your body, try a group meditation session or yoga class. Free group meditation sessions are offered weekly at Yoga Lab downtown, and the Dharma Lions meditation community leads free meditation sessions on campus as well. TriYoga of Central PA, the nonprofit yoga organization in town, offers yoga classes for all levels and body types in three locations around Centre County. And you can try a class for free by signing up on their website.
Get into the gardens
It's always fun to wander through the gardens at The Arboretum at Penn State. For a quiet bonus, walk down to the trails in Hartley Wood that wind through several acres of forest and fields and link up to the Bellefonte Central Rail Trail and the McKee Street-Clinton Avenue Bike Path near Sunset Park. For an equally serene experience, drive out to Rhoneymeade Arboretum and Sculpture Garden in Centre Hall. It not only has a peaceful Tree Walk and a picturesque sculpture garden, but you can also walk the labyrinth for an extra meditative experience.
Get back to basics with board games
Board games are making a comeback, as more people seek to unplug and have some good old-fashioned fun. Schlow Centre Region Library hosts tabletop gamers one Saturday each month, and they have teamed up with the Tabletop Gamers of the State College and Central PA Area to bring even more games and gamers to the tables. The same local gamer group hosts game nights most Wednesdays at the Unitarian Universalist Fellowship of Centre County, as well as at Webster's Bookstore Café on occasion.
Search for purple lizards
In an age of heavy GPS dependency, there's something refreshing about pulling out an actual map and following a trail. The maps makers at Purple Lizard Maps offer the most thorough, up-to-date maps of the trails, roads and sights of our nearest parks and forests, including Rothrock, Bald Eagle and Scotia. And each map includes tons of tiny purple lizards that mark cool spots and vistas the maps makers think are worth finding. See how many you can check off your map!
Have fun on the water at Stone Valley
Stone Valley Recreation Area is part of Penn State's campus, but because it's situated in the forest 17 miles from University Park, it is the perfect place for screen-free time. Rent a boat and head out onto Lake Perez for a stunning, relaxing afternoon – paddle boats, canoes, kayaks, rowboats and sailboats are available for rent. Or bring your fishing pole and PA fishing license to throw a line in and see if you can get a bite.
Escape crowds and see the starry night sky at this isolated park in the Seven Mountains region, 10 miles down a dirt road. The park offers rustic tent camping and peace and quiet for those who like having a place to themselves. The park area is small, but is surrounded by 80,000 acres of Rothrock State Forest and provides access to the Mid State Trail for day hiking or backpacking. After hiking, return to your campsite and cool off in the small lake.
Flex your creative muscles at The Makery
Free your mind to focus on something other than social media by spending an hour or two getting creative at The Makery in downtown State College. Take a class on anything from jewelry design to printmaking to mindfulness writing. Or stop in on a Saturday for open studio time, when you can use The Makery's craft and art supplies to create your own masterpiece.
Get your sweat on with a group outing
Centre County is full of athletes and outdoors enthusiasts, so link up with a club that's into your sport of choice for some outdoor adventures. A few to try: Women's Adventure Club of Centre County, which organizes group hikes, rides and other outings for women of all ages and skill levels; Penns Valley Pedals and Pints, which combines cycling on picturesque country roads with sharing a few pints at Elk Creek Café + Aleworks in Millheim; and Nittany Valley Running Club, whose members lead group runs of varying lengths every week.