It is time to break away for a while, we have been saying "let's go there soon". Well that time is NOW!
There is no place you would rather be than in Happy Valley to enjoy a wonderful breakaway tour.
While you are here, our "Fall in the Valley" package (that you will receive at check in) will include numerous benefits, starting with special rates at either Sleep Inn or Comfort Suites.
Upon arrival you will receive several suggestions, maps, guidebooks, brochures, coupons and discounts to local businesses and attractions. A few highlights are:


Penn's Cave and Wildlife Park (brochure & coupons)
Central Pennsylvania Tasting Trail
Way Fruit Farm (listing of upcoming events)
Historic Bellefonte (walking tour maps and coupons to various shops and restaurants)
Confer Jewelers (coupon)
Helen Fox and Co (coupon)
Axemann Brewery with the Blonde Bistro
The Bellefonte Art Museum (featuring private tours)
Big Spring Spirits
The Historic Library Museum
Talleyrand Park & the new waterfront – A must see!
CO2, The Unique Boutique (coupon)
The Bellefonte Guide & The Happy Valley Adventure Bureau Guide will also be provided
And much, much more!
Sleep Inn (814) 235-1020
111 Village Drive
State College PA 16803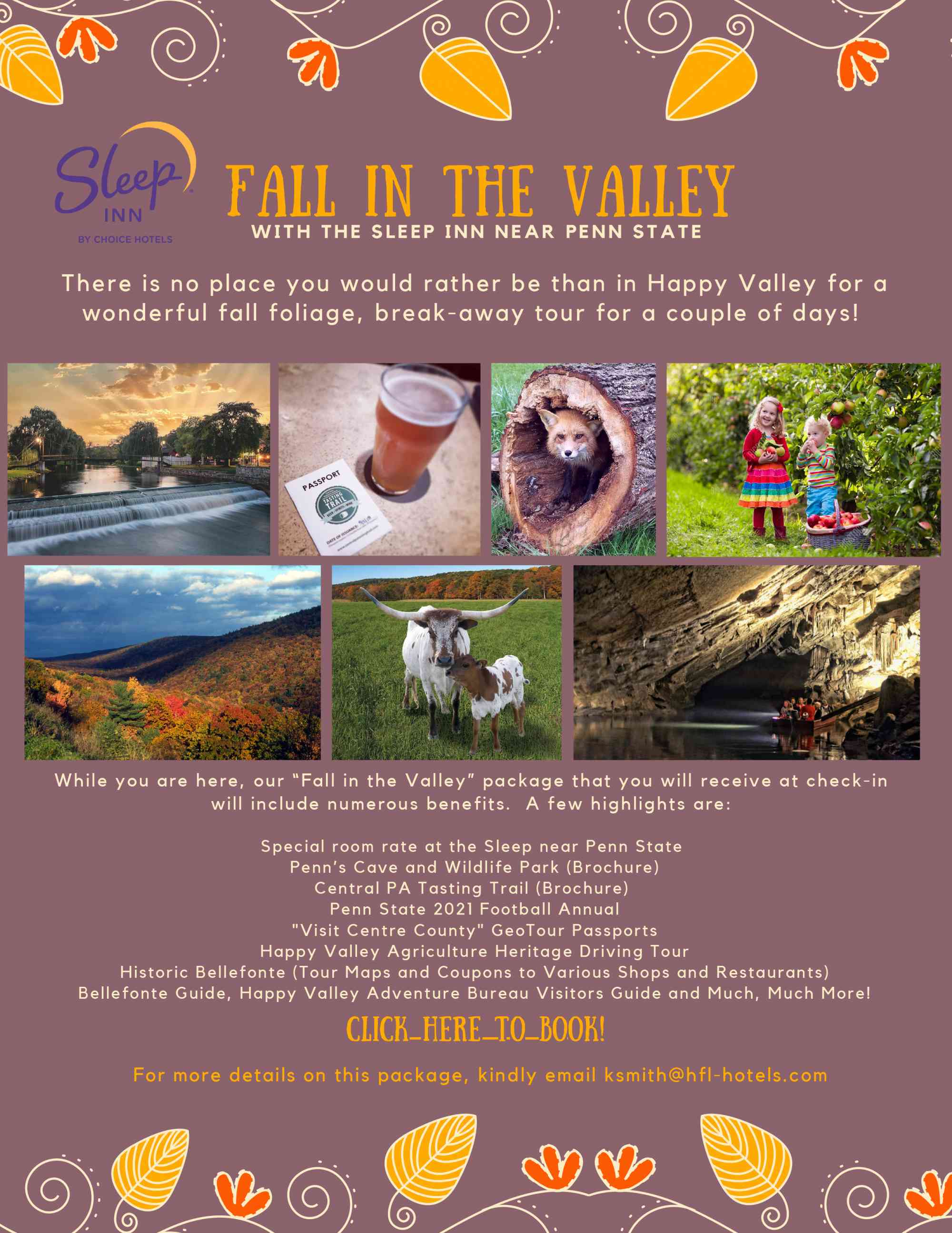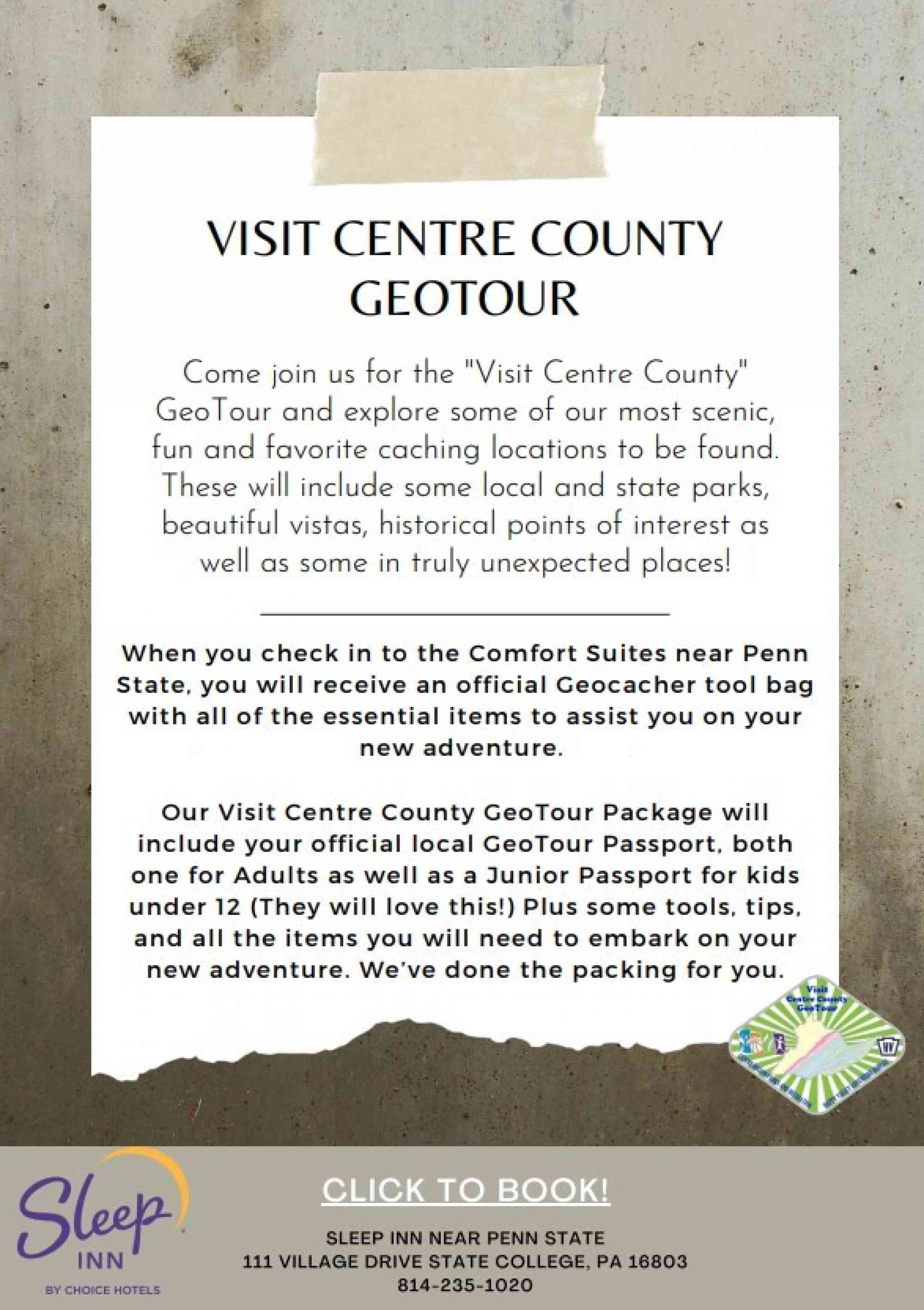 Comfort Suites
132 Village Drive
State College PA 16803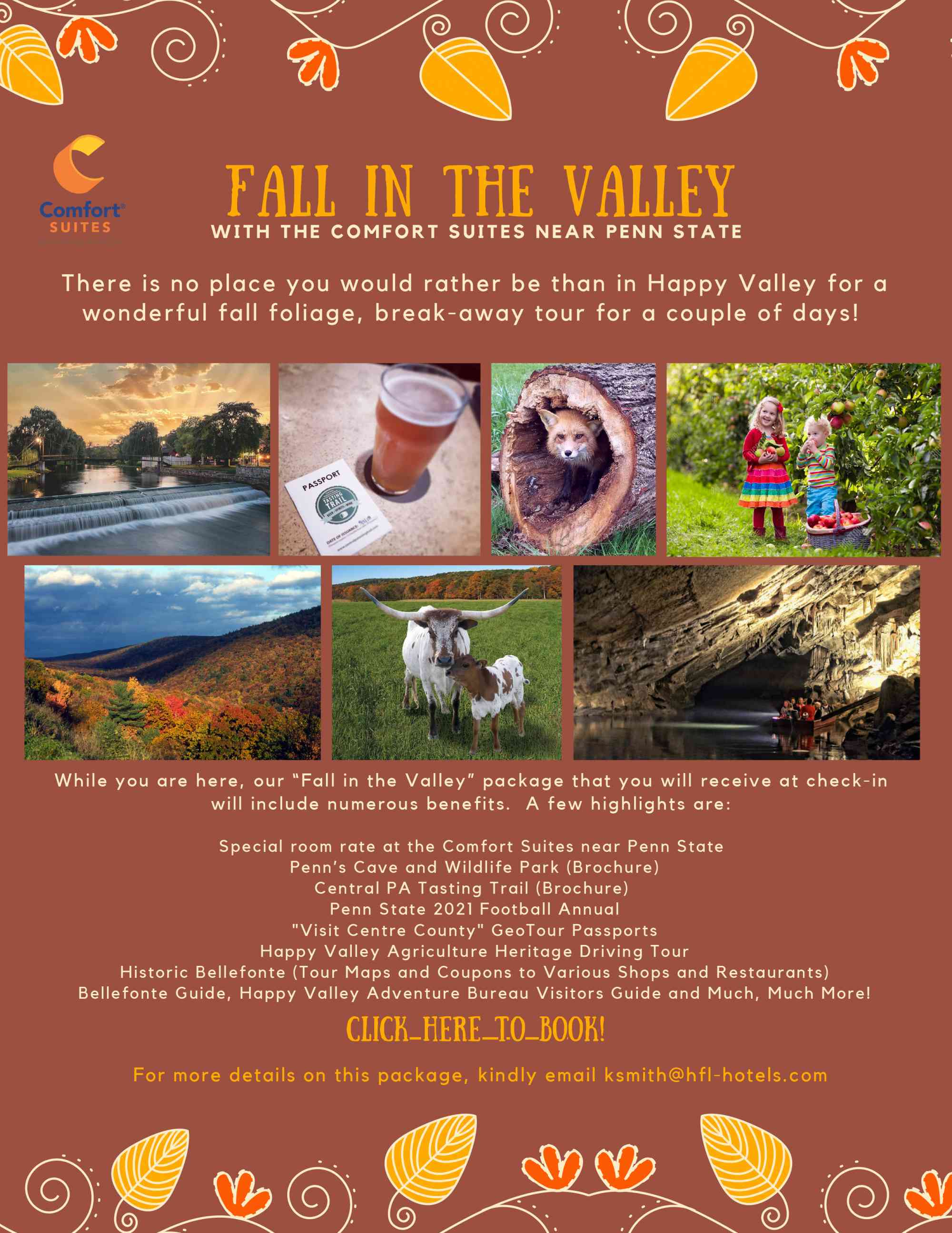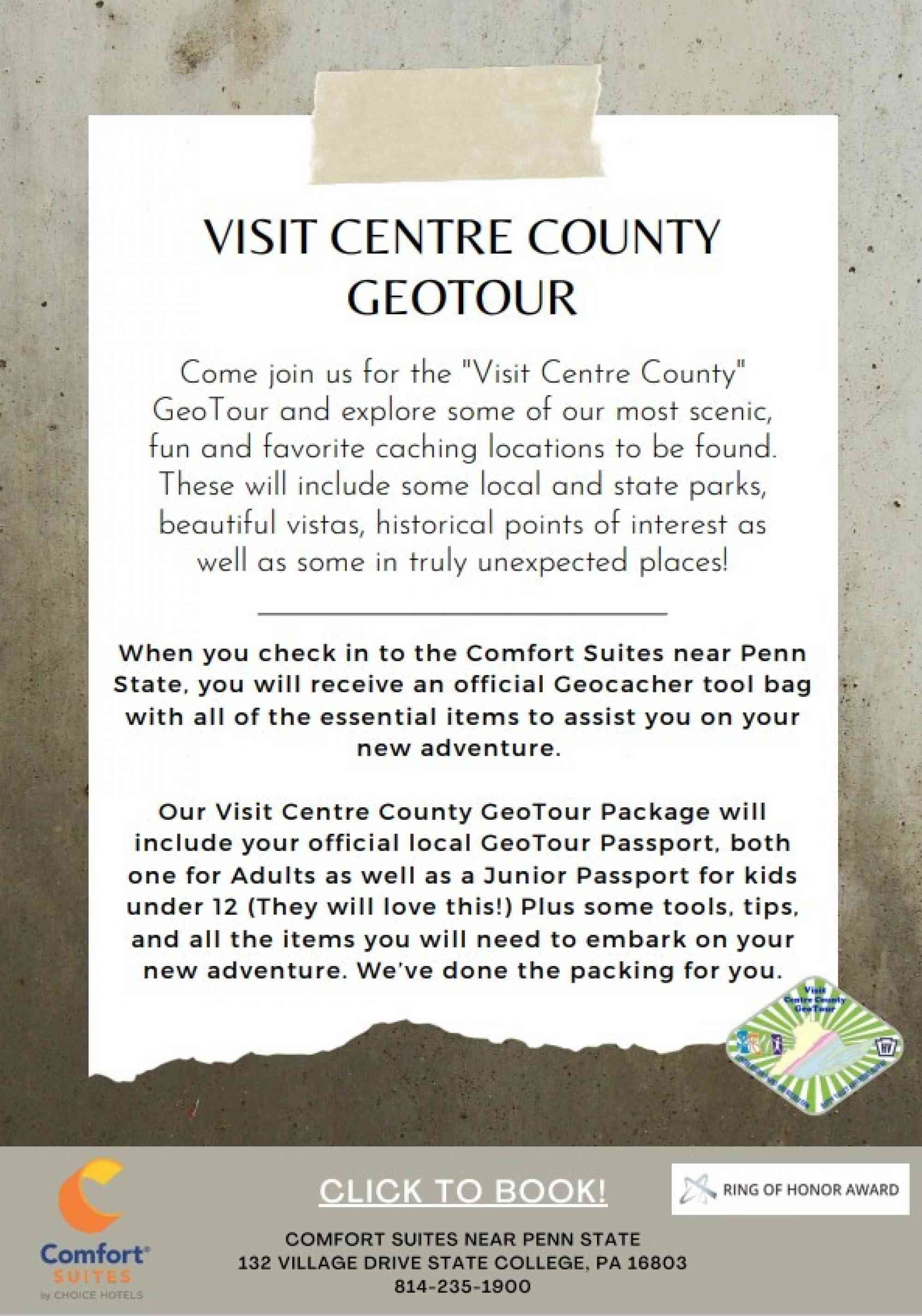 Both hotels are centrally located in State College/Happy Valley and have just completed total renovations for a fresh brand-new look. Sleep Inn with the new "Designed to Dream" guestrooms and Comfort Suites featuring the "Move to Modern" theme are sure to provide excellent accommodations no matter what your budget or need.
Both hotels are also firmly committed to all the essential cleanliness and operation protocols for a worry-free visit.
For more details on this package, please contact Keriann Smith at (814) 424-5865 or ksmith@hfl-hotels.com or by visiting www.happyvalleyrooms.com.