Favorite Fall Flavors Return at Tait Farm Foods!
As summer begins to wane, fall's favorite fruit steps in front and center - Apples! Tait Farm Foods line-up of apple products and accompanying recipes provide seasonal tastes to be celebrated and enjoyed at tailgates or at home.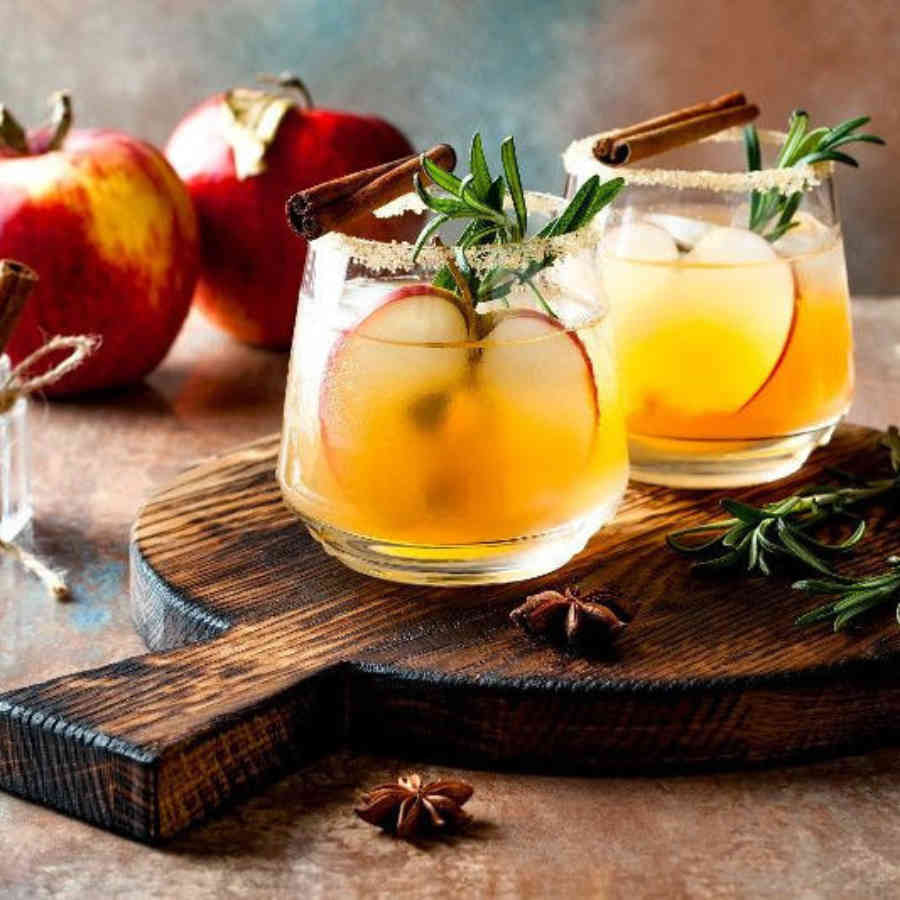 Spiced Apple Shrub is a seasonal delight when added simply to chilled, sparkling water. Tait Farm Foods non-alcoholic drink Sparkling Shrub Cider creates a celebration of fall flavor for all ages. Slice up an apple for fresh garnish and consider adding a cinnamon sugar rim to your glass. Get all the recipe details on the Tait Farm Foods website.

Salted Caramel Apple Conserve is a scrumptious twist on a classic autumn treat. It is absolutely divine stirred through yogurt, spooned inside a crepe, or slathered on a scone. It is also the star ingredient in our recipe for Baked French Toast. This recipe has found its way onto menus at restaurants, inns, and bed & breakfasts around the country. Treat your family and friends to this fall breakfast idea!

Tait Farm Foods Apple Pepper Jelly has long been a year-round bestseller. Tait Farm friend and local chef, Thomas Novosel created an easy and delicious appetizer that is perfect for tailgate season. Spread our Apple Pepper Jelly on top of a brick of softened cream cheese. Then, top it with Suhey Peppers and serve it with your favorite slightly salty crackers. You will find the recipe and Suhey Peppers for purchase on the Tait Farm Foods website.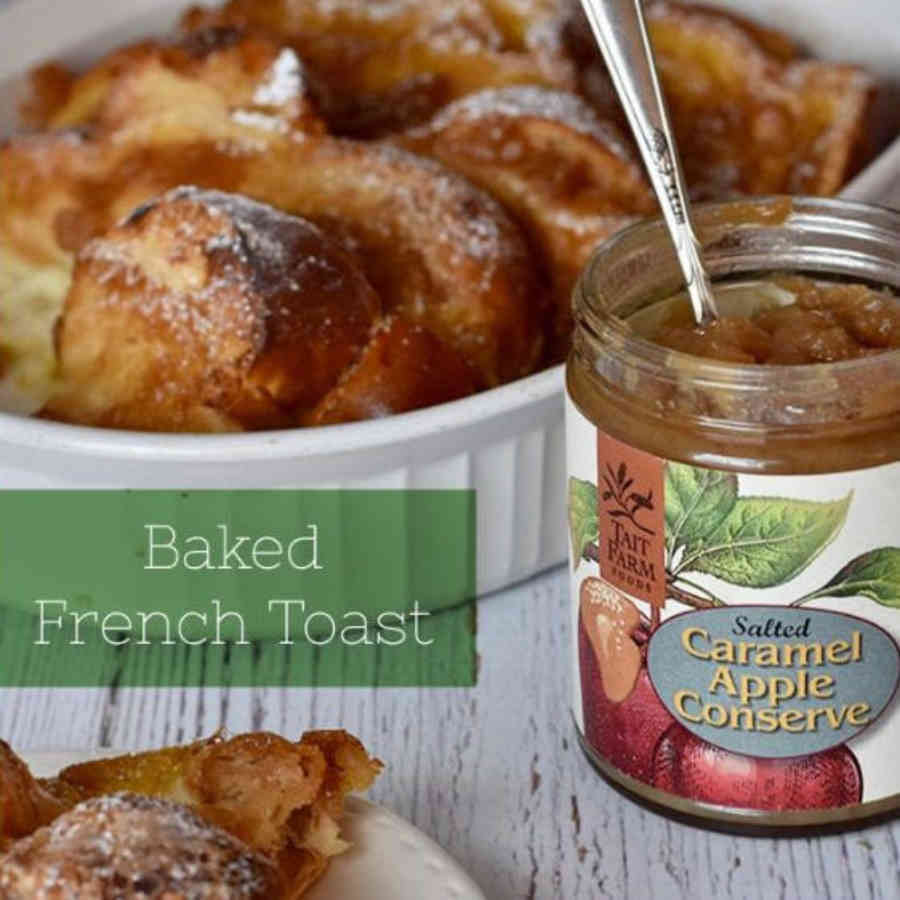 More Year-round Fall Flavors…
Click HERE to shop now.
Click HERE to browse featured Gift Collections.
News From the Farm…
Early Fall Has Arrived in The Harvest Shop!

The changing landscape makes a visit to Tait Farm quite magical this time of year. Celebrate the season with new fall linens, dried florals, and autumn scented Illume candles.
It's time for fall planting! Celebrate with 40% off Tait Farm Natives!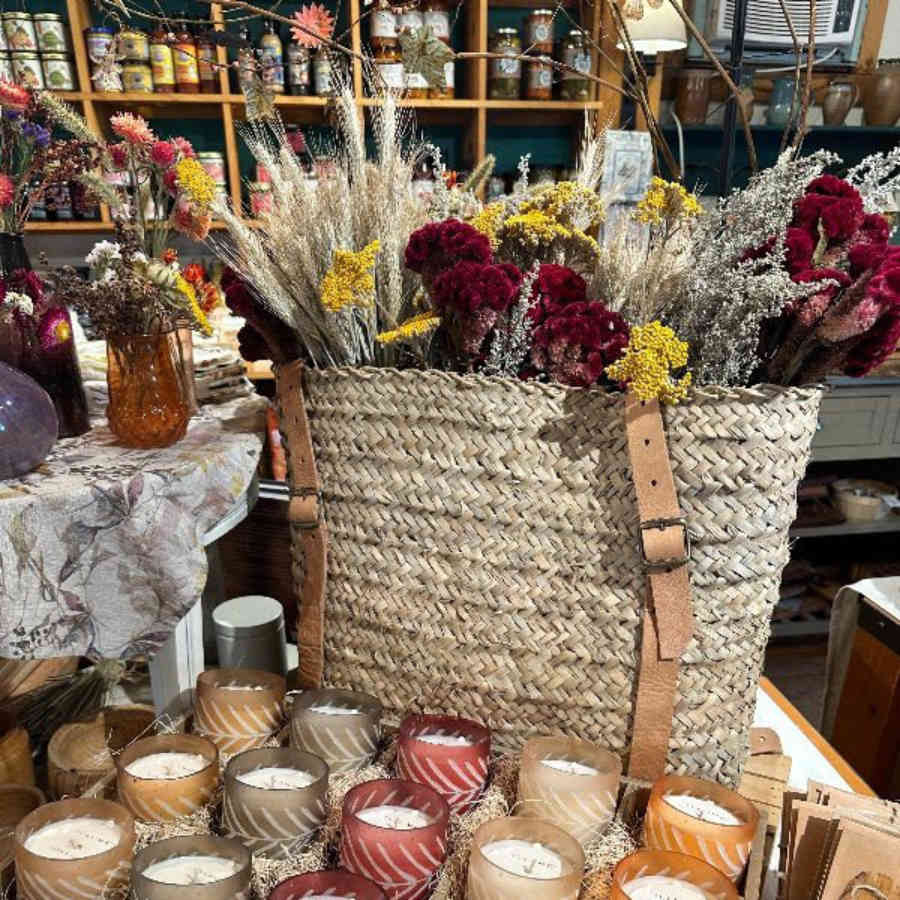 Fall is our favorite time to add plants to the garden. The shorter, cooler days and still-warm soil help plants focus on root growth instead of foliage growth. And lower daytime temperatures help to conserve water and alleviate transplant shock. This means that, when the plants wake up in spring, they're already established and ready to grow! To celebrate fall planting, Tait Farm Foods is now offering 40% off Tait Farm natives. See you at the farm!

Pro tip: To best support pollinators in your garden, plant multiple of the same plant in a single grouping. This makes foraging easier for pollinators by eliminating the need to travel between food sources. It also provides enough biomass to sustain each pollinator species in greater numbers. An ideal number of plants per cluster is five or more, but a minimum of three is still beneficial.