"Find Your Life Purpose:" Congressman GT Thompson on how Scouts, and Happy Valley, Prepared Him for Government
Congressman Glenn "GT" Thompson has roots in Happy Valley. Not only was he raised in Howard, spending his spare time helping his dad run a sporting goods store, but he graduated from Bald Eagle High School and then went on to graduate from Penn State University. But when you ask him, his roots go much deeper than that.
"My roots go back almost to the beginning of the founding of Centre County," he told me in an interview from his Washington, D.C. office. "My family was one of the original settlers in the area. Thomas Askey served in the Continental Army, and rose to the rank of captain. He must have been a good leader because after the Revolutionary War, they awarded him with a warrant of property that encompassed Bald Eagle Valley, Howard and into Northumberland County."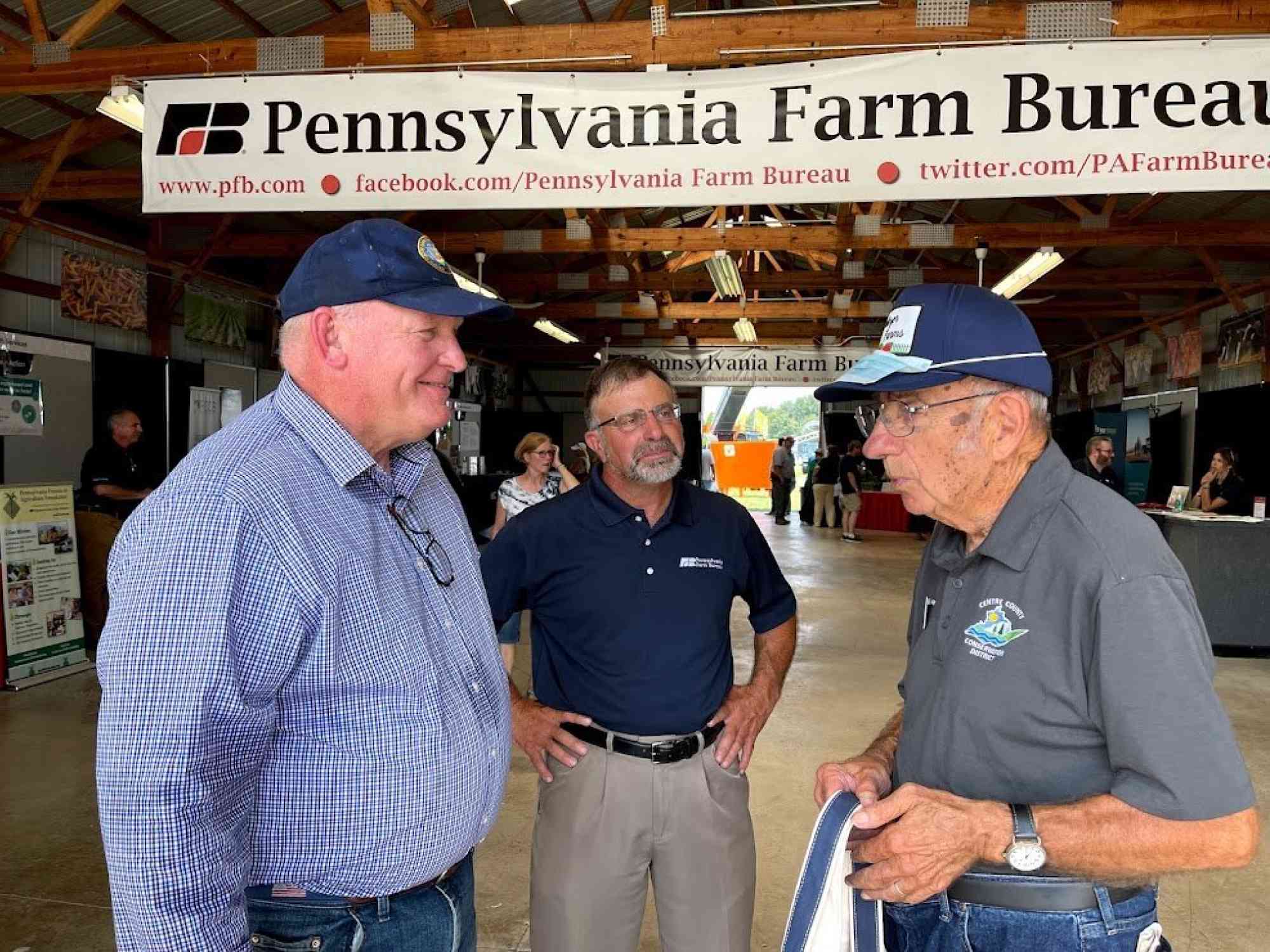 The connection to central Pennsylvania — and civic dedication — proved to be a family trait. Members of GT's family have served the community over the years, from being elected as township supervisor to serving on the school board. So when GT, who had been in healthcare for the better part of 30 years, heard that Congressman John Peterson was retiring in 2009, GT decided it was his turn.
"Peterson was a hero for rural healthcare," he says. "And when I looked at others who were running, I decided that if they could do it, I could try too."
That was in 2009. Today, he makes his home in both D.C. and Howard, happily transporting quarts of Peachy Paterno to fellow politicians who are now "addicted" to Creamery ice cream. In January, he talked to us about why he made the move from healthcare to politics, his favorite off-the-beaten path destination in Happy Valley and why Punkin Chunkin needs to be on everyone's bucket list. Read on!
What made you move from healthcare to politics?
All my vocations have been for the same purpose — making a difference in the lives of others. It's not about the job title you hold, it's about the motivation.

When people ask how to find your life's purpose, I tell them that there are two steps: by getting as much out of education as possible, and paying attention. Discovering my life purpose came out of scouting. When I was 11, my foster brother Bob joined our family. He'd been involved with the boy scouts before he came to our house, and my parents promised him that would continue. So I got to tag along. I remember washing fire trucks for our local volunteer fire company and realizing how meaningful it was to provide a service to others.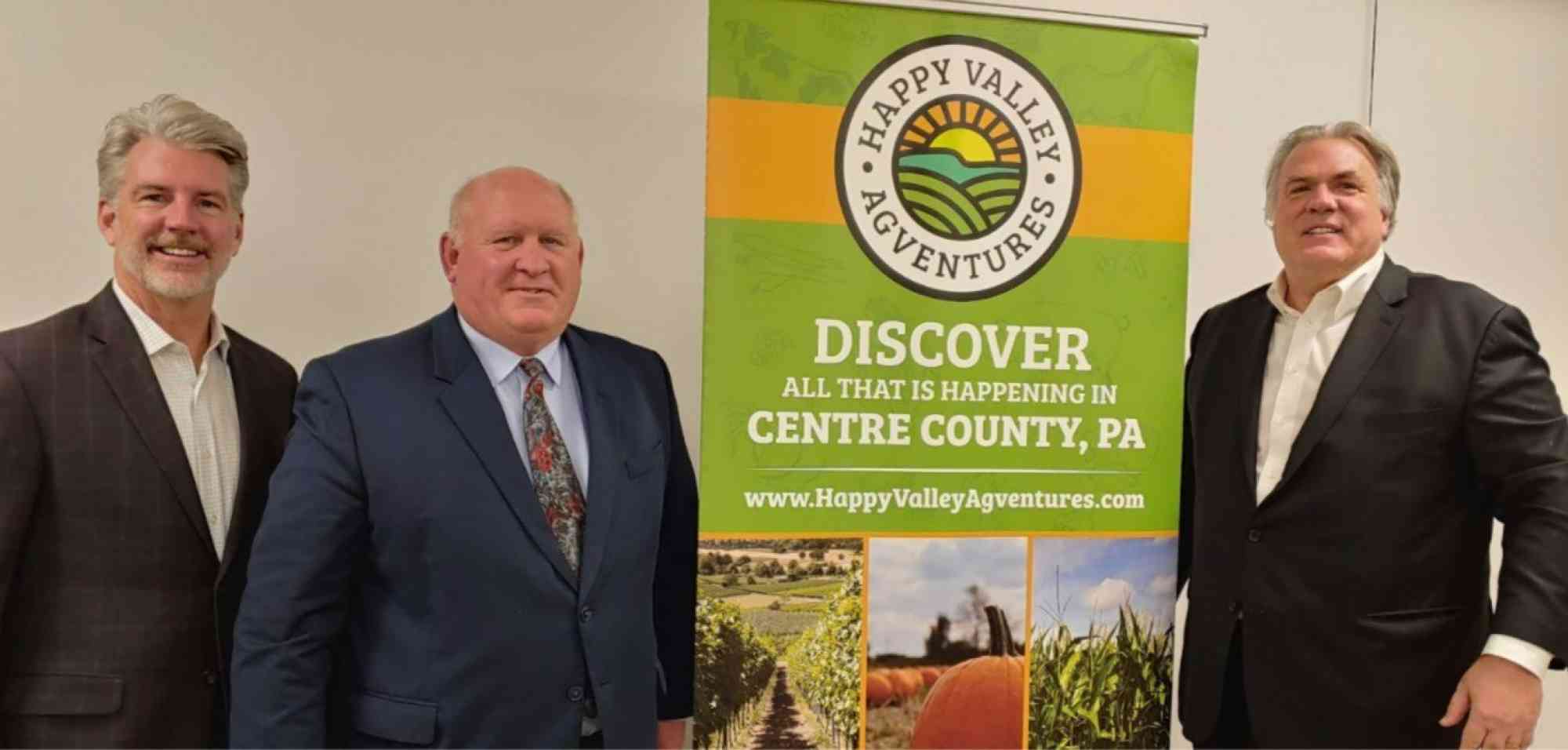 I'd discovered my purpose: making a difference in the lives of others. I had to pay my own way through college, so I would go to classes during the day and then work the night shift at a nursing home. That didn't work out too well with early classes, so I switched to 3-11, and went part time, and then I could do it. I absolutely fell in love with healthcare. I loved working with older adults and those with disabilities.
After I graduated, I worked as a therapist, rehabilitation services manager, and a licensed nursing home administrator until I decided to run for congress. The opportunity was to serve my neighbors on 23% of the landmass of Pennsylvania (note: a 2018 redistricting would later change his constituency to the 15th district). It was an opportunity to offer national leadership serving 300 million Americans. And that went back to my life purpose to make a difference in the lives of others.
I decided that taking the risk was the right thing to do. I'd do my 51%, and if it was God's will, it would work out, and if it wasn't, it wouldn't.
In your opinion, what's unique about Happy Valley? Why is this such a great destination?
I'm a little biased because this is my home, but it's such a great place to visit. We're so blessed with natural resources and wonderful farm land.
Plus there are so many events. Whether you want to see a Penn State football game, women's volleyball or go to the theater, you can do it all in an area that doesn't have the downfalls of a more urban setting.
Happy Valley is blessed!
What are some of the places that you like to visit in Happy Valley?
A place that I love that's not on a lot of people's radar is the Wildlife Center Project near Julian and Port Matilda on Route 220. It's a great place for bird watching, and it's not hard to get to. It's part of the Wildlife for Everyone Project that aims to create world-class, fully accessible, outdoor learning spaces and nature observatories for everyone.
Another place is somewhere that I spent a big part of my life as I was growing up: Seven Mountains Scout Camp. If you ask me, there's no spot more beautiful. There is a lot invested there, mostly by volunteers. Today there are gorgeous new buildings (thanks to a legacy by the Criner family) and it's really a jewel.
Of course, every time I'm back in town I have to make a pilgrimage to the Berkey Creamery. I love my Penn State ice cream, and I've contributed to a lot of Creamery ice cream addictions back in Washington. I walk out of there with bags and bags of ice cream to take back with me. I'm proud of that creamery — all that milk produced right there on campus, and all that education to help other producers make great ice cream too.
I love Penn's Cave and Wildlife Park. It's the only all-water cavern you can tour anywhere, and it's nestled right here into the valley.
In the Bald Eagle Valley, I tell people to go to Nature Inn. It's breathtaking.
What's something every visitor should see (or eat, or experience) while they are here?
I think that Punkin Chunkin is one of the most novel events you'll find anywhere. There's catapults, trebuchets, and (possibly) air cannons launching pumpkins into the lake at Bald Eagle State Park, and fair food and vendors … It's really great.
For visitors to really get a full taste of Happy Valley, they'd need to spend more than a weekend. There are so many great things to share with them.