Shannon Stover - A Penn State Student For Life
'We Are…Penn State' are four little words that have been ingrained in my life since I was a baby. The common theme of bleeding blue and white as a Penn Stater is something that I have experienced practically since the day I entered this world. Growing up as a Penn State fan prepared me to be an enthusiastic, PSU-loving student and soon to be proud alumni. Check out my Penn State story below if you're craving all things blue and white.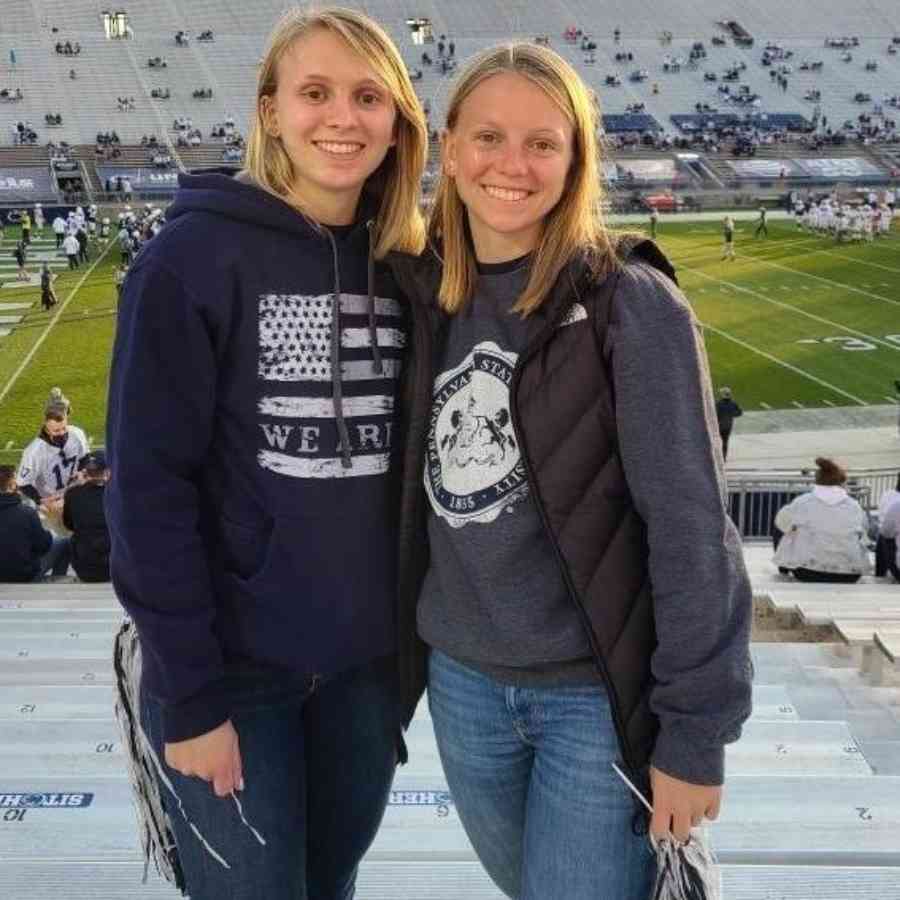 The saying "Are you ready..for Penn State Football!!" has been a common part of my vocabulary since I was less than a year old. Yes, my first appearance at Happy Valley came when I was still in my diaper-wearing days along with my toddler sister. I was close to turning one and my sister was about to turn three during our first football game. My brave parents endured the challenges of bringing young children to a massive public event all throughout my childhood (thank goodness for their bravery!). As we grew older, my sister and I handled the football games better each year. We slowly lasted through the first quarter, then to halftime, then through the third quarter, and finally an entire game. A miracle! The dedicated fans around our seats cheered on my parents every year saying, "You're getting there!" as my sister and I grew into the Penn State spirit. Our childhoods consisted of taking big steps in life through Beaver Stadium and around the bustling campus. Looking back on this time, one of my favorite memories comes from the time I fell asleep on my dad's lap at a football game. Yep, you heard that right. I somehow fell asleep in a roaring crowd of 110,000 people cheering their team onto greatness. Not the best situation for my dad, but a funny memory nevertheless!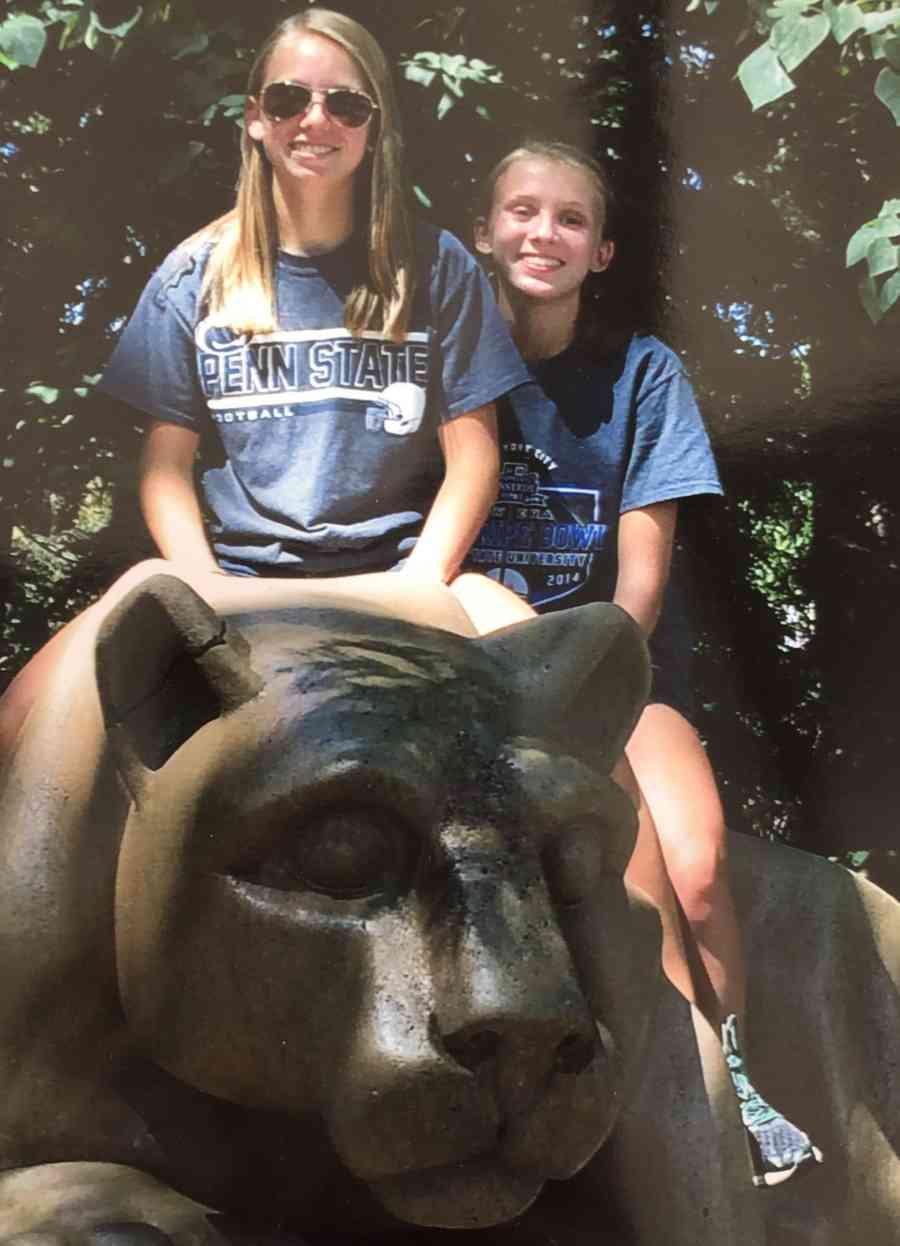 My family's routine consisted of our go-to stops on gameday weekend: Brother's Pizza downtown, Rotelli's restaurant, the Days Inn for an overnight stay, and of course, the beloved Beaver Stadium. The two iconic restaurant stops downtown brought my family some of our favorite Happy Valley memories. I practically grew up in these places and it always brought me joy entering these restaurants later in life. It is sad to see these restaurants gone in current times, but I will forever cherish the memories I made at Rotelli's and Brother's Pizza.
As I grew older, my Penn State experience continued to flourish as I went through my high school years. My sport in high school was running; I was a part of both the cross country and track teams for my high school. Cross country season ran through the fall, meaning it ran alongside football season. Now, the dedication to the game hit an all time high during these years. I often had invitational meets for cross country on Saturday mornings. On numerous occasions, I would run my 5k race in the morning, hit the road for a three hour drive to State College to make it just in time for kickoff. Crazy, right? Minus the sore leg muscles and feeling a bit worn out by the end of the day, I wouldn't trade these weekend trips for anything.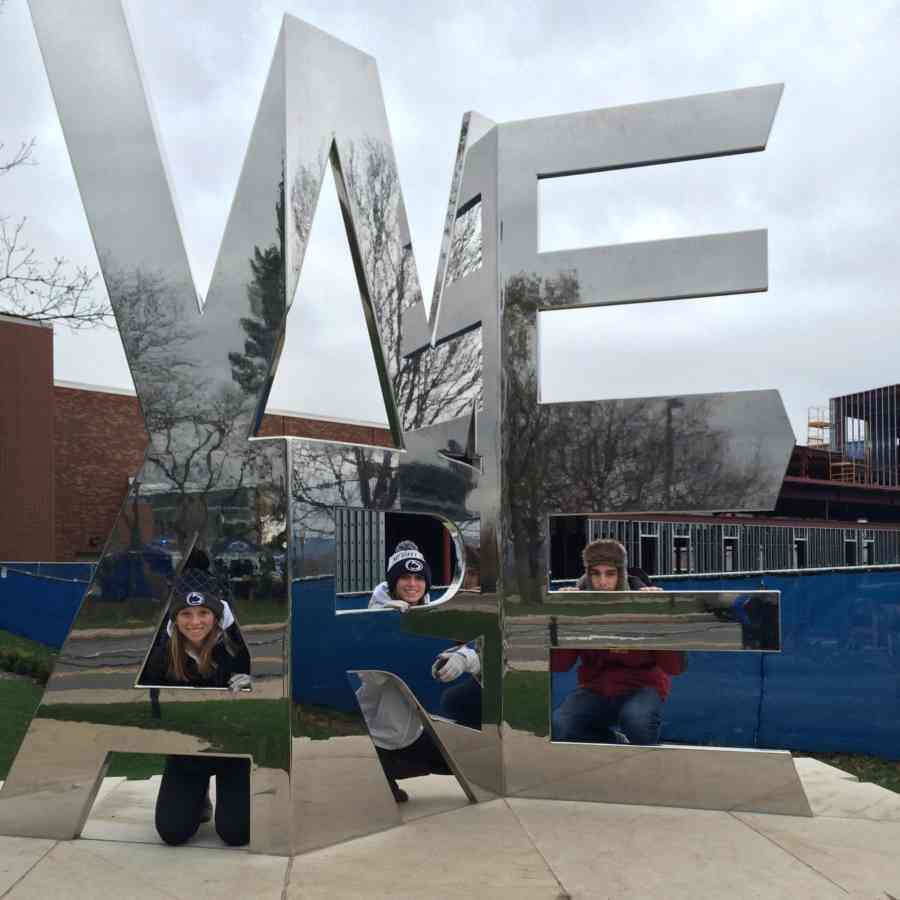 When it came time to start thinking about where I wanted to go for college during my junior and senior years of high school, I remained "open-minded". I told myself I would consider more schools than just Penn State. As a junior, I looked forward to touring other college campuses and growing my options. Finally, when the application process began as a senior, I had one plan moving forward: Penn State. Plan A was Penn State University Park and Plan B was Penn State Behrend for two years before transferring to the main campus. It was PSU all the way! When it came down to truly considering where I wanted to be, I knew in my heart that Penn State was my home. The only thing in question was, "Which campus am I going to start at?". I received the joyful news in December 2018 that I was off to University Park starting Fall 2019. My heart and soul was jumping for joy knowing that I was going to my second home following my high school career. Looking back on this time of my life, I couldn't be happier with my decision. Was it a little ambitious to only apply to one college? Yes. Did I lose that reassurance that if I did not get accepted into my top choice that I would have backup plans? Absolutely. But to me, Penn State was the only plan. After finishing almost three years of my degree, I couldn't be happier with my decision! Penn State is home and will forever be my home throughout my lifetime.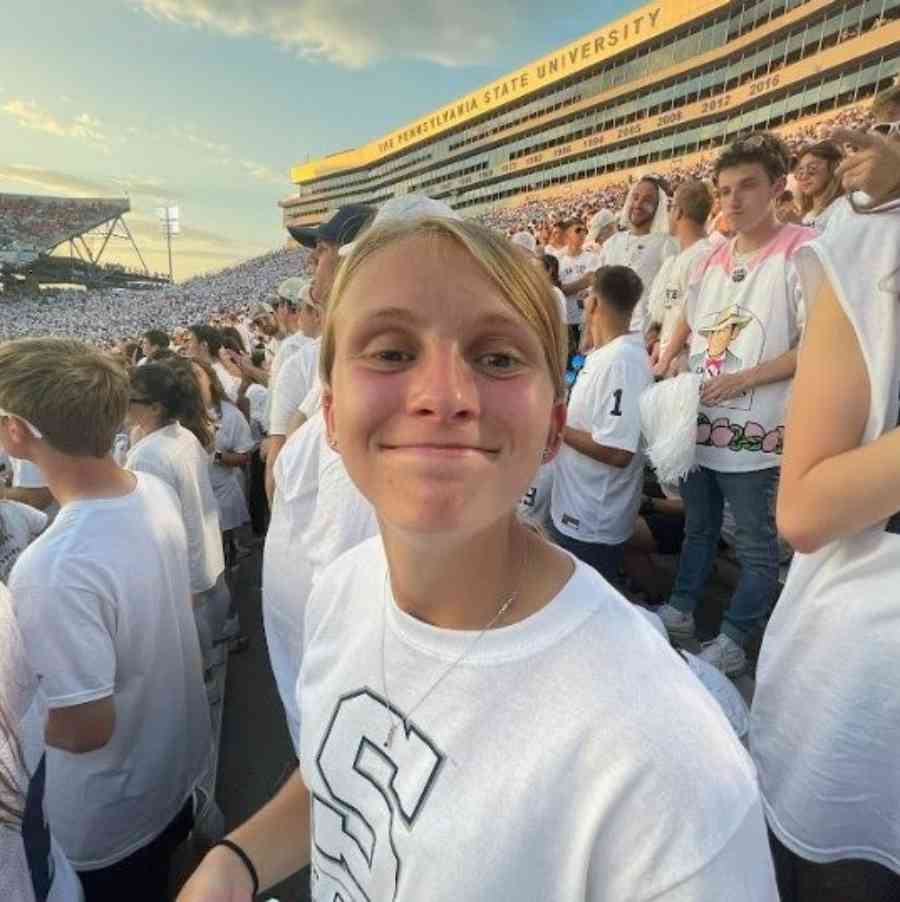 As a student here in the beloved Happy Valley, I have endless opportunities to explore the hidden gems of State College on a regular basis. From bleeding blue and white on every Saturday in the fall, to hiking up the wondrous Mount Nittany, and indulging in delicious eats & treats, my time here as a student has been nothing short of amazing. Now, I did grow up idolizing this school, however, my true appreciation for the value behind Penn State University did not come until I became a student. The Penn State name carries an enormous amount of weight as I head into the working world post undergraduate. I have received endless opportunities to grow professionally and personally as a human being. The professors and academic curriculum here at Penn State has allowed me to step out of my comfort zone and experience things I never thought I could before. Whether it's unique class options, infinite student organizations, or special events on campus, Penn State is constantly thriving with new opportunities.
In a few short weeks, I will be finishing my junior year and heading into my final year as a student. It is bittersweet to think about how my time as a student is slowly coming to an end, but it is also an exhilarating time of my life. Penn State will forever be a part of my soul even post my undergraduate degree.
Thank you, Happy Valley, for bringing me joy since day one. WE ARE forever!